I went abroad this winter break to the cold country of the Netherlands. As a Floridian, I have zero concepts of what a true winter really feels like. As I was packing for the cold weather awaiting on the other side of the continent, I realized the complexity of arranging a stylish outfit with enough layers to keep warm. I packed my suitcase with the thickest items in my closets, purchased a wool coat and a puffer coat and hoped for the best.  I faced the cold and layered up, trying to switch up the textures of my sweaters and scarves each day, and discovering the brilliance of thin thermals.
Style can definitely defeat weather, even if it is the coldest winter. I learned that the hard way, but you don't have to. Whether you are heading to a cold place for vacation, experiencing snow for the first time after moving for college, or simply want to amp up your winter style, these amazing tips and tricks from other Style Gurus will help you master the art of remaining both stylish and warm.
"So here's the thing about winter: some of us are immune to it and some of us just aren't. I don't like getting overheated so I like to layer a light sweater and a long coat. Some coats aren't warm, they're just cute. Make sure to accomplish both and get the best for your money! Pants aren't always the warmest so I try to do heavy denim jeans with any ankle boots. Staying true to the basics always pays off for me!"
Photo via @laviajmani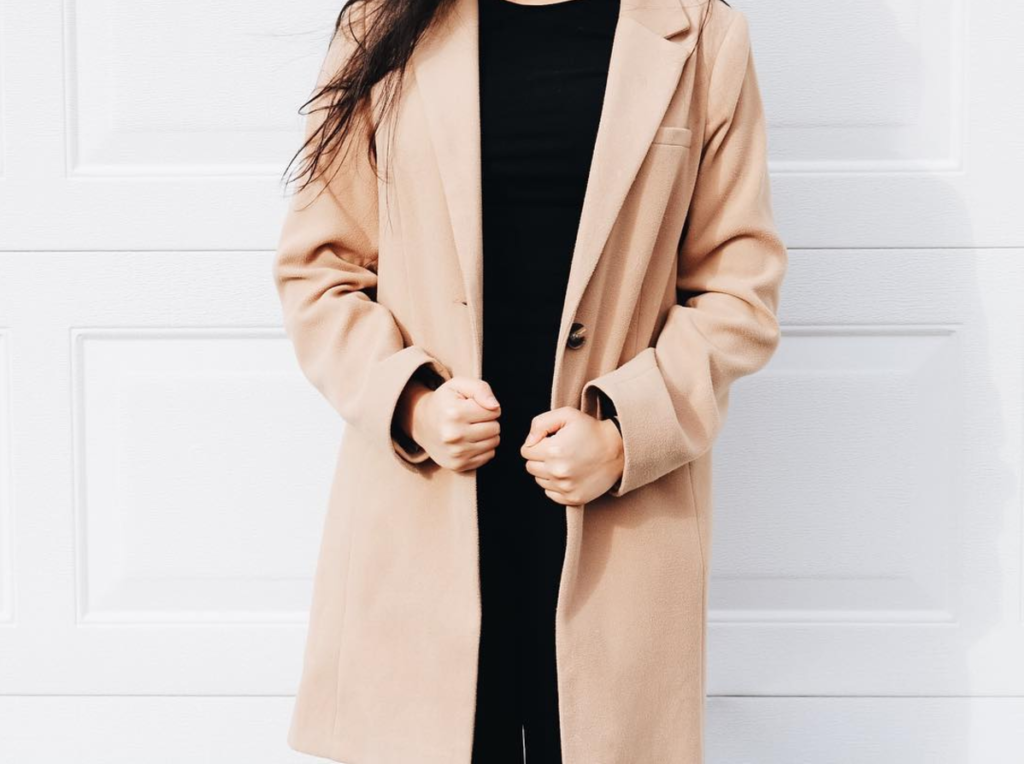 "For me, layering is all about pairing a bunch of different kinds of clothes together to tie together a cozy looking outfit that's also fashionable—lots of sweaters, cardigans, and jackets layered with cute coats layered on top. Black sheer tights are probably my favorite thing right now, just because they make it so easy for me to dress up in winter while still staying warm!"
Photo via @happilykatrina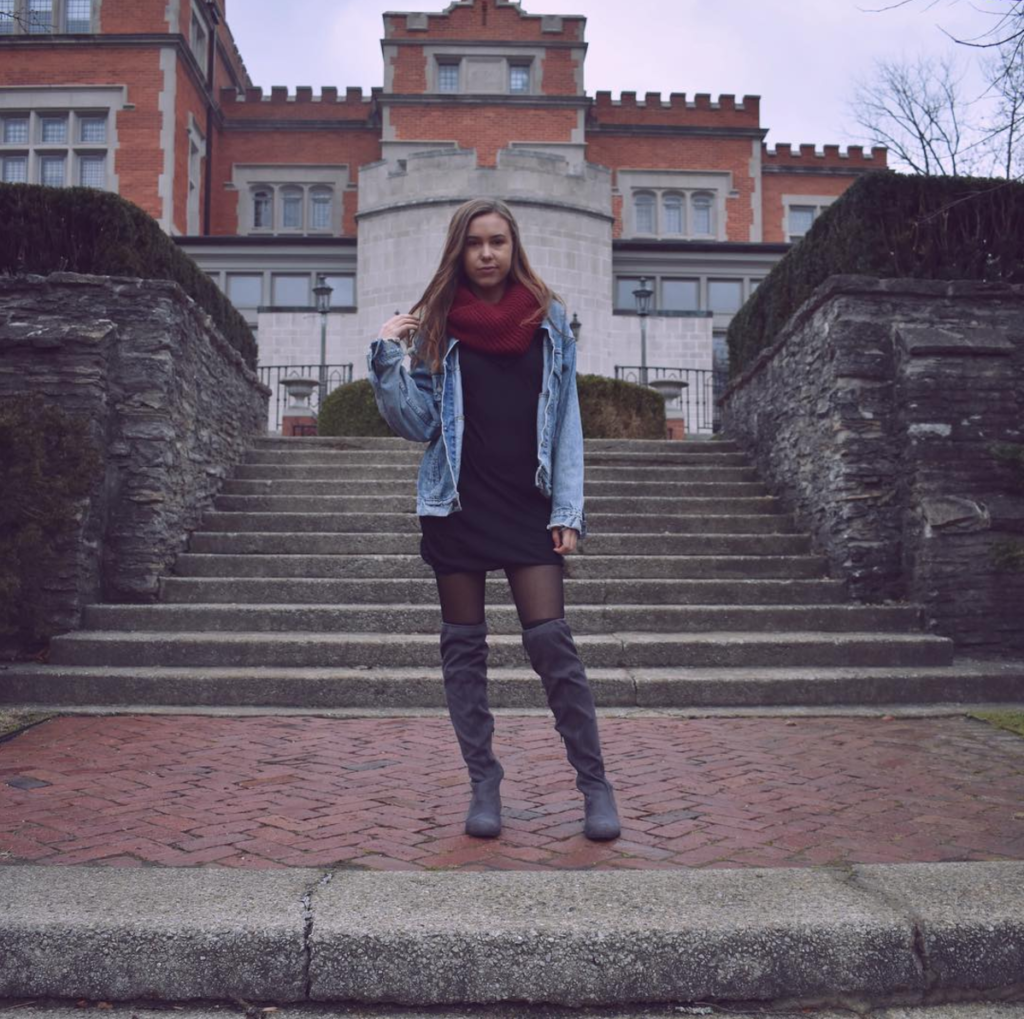 "Lately, I've been really into turtlenecks, ranging from cotton to sweater material. These are great for wearing underneath vests, corduroy jumpsuits, or even layering with a blanket scarf. They are a staple piece that's easy to dress up or down!"
Photo via @alliesarachene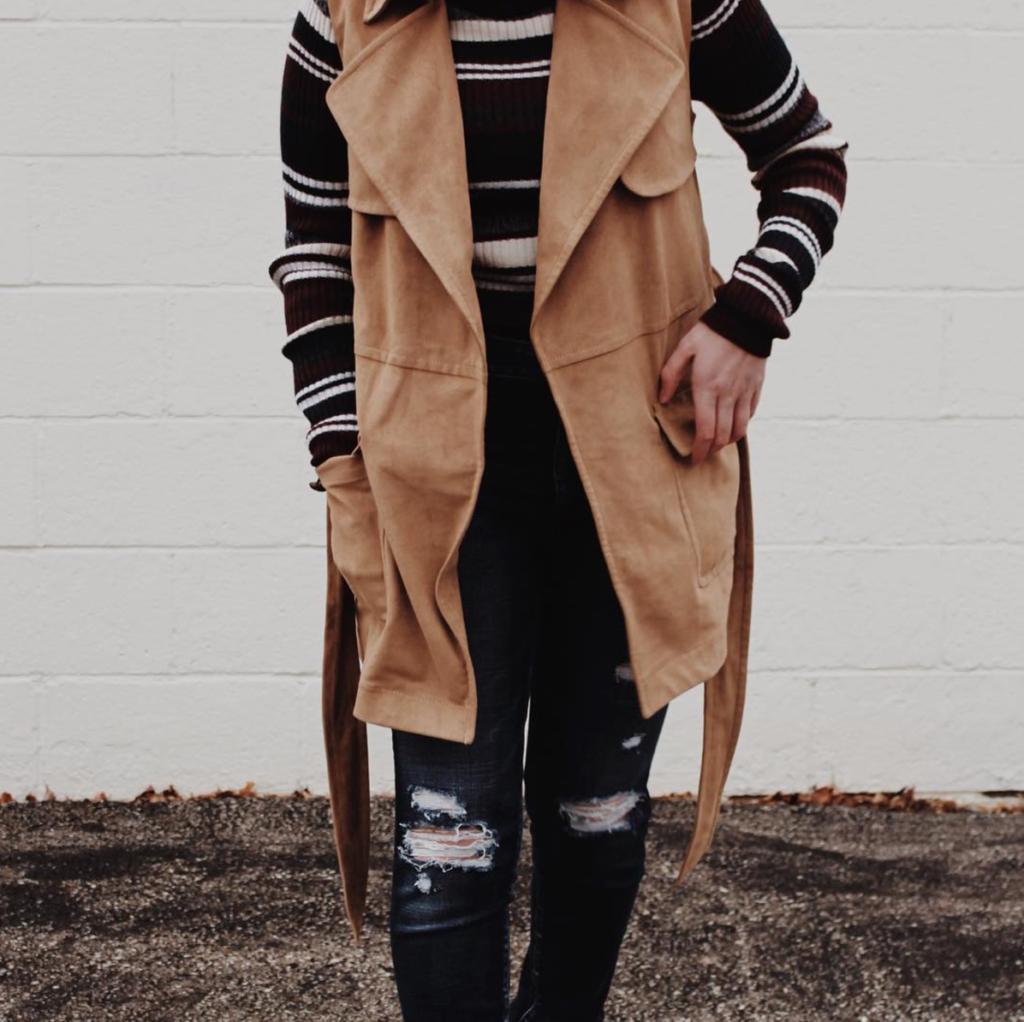 "For winter wear and style, I try to stay away from the typical North Face parka and get a nice wool coat. You can find so many inexpensive ones and if they seem a little too thin you can wear a hoodie or big scarf underneath to add something fun to the traditional look of a wool coat. I absolutely love big wool/cashmere scarfs and I find that they really help in keeping me warm and they look good with almost anything!"
Photo via @ctrinkino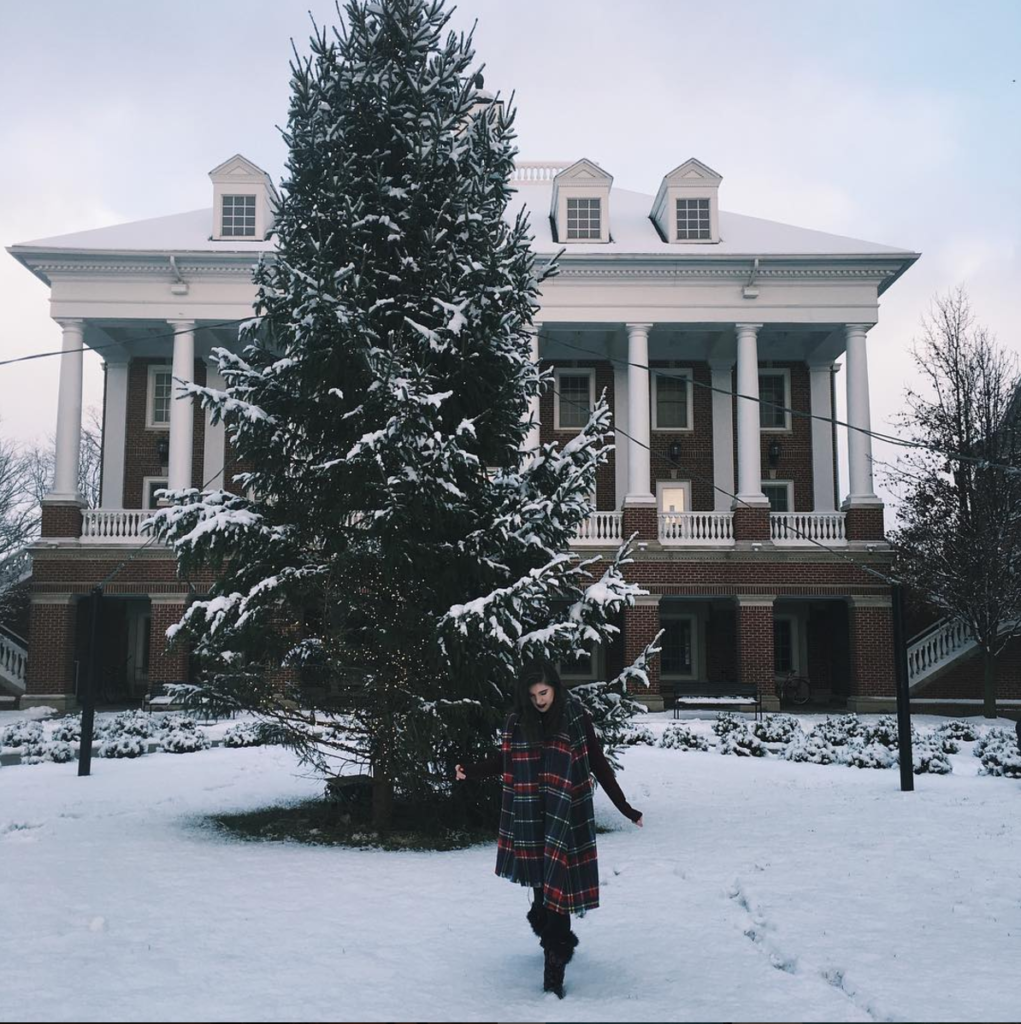 "Add a shawl to your outfit for added dimension (plus some extra warmth). Make sure your dress is form fitted so that the outfit looks flattering. Throw on some thigh high boots and you're ready for the catwalk."
Photo via @ravenbenet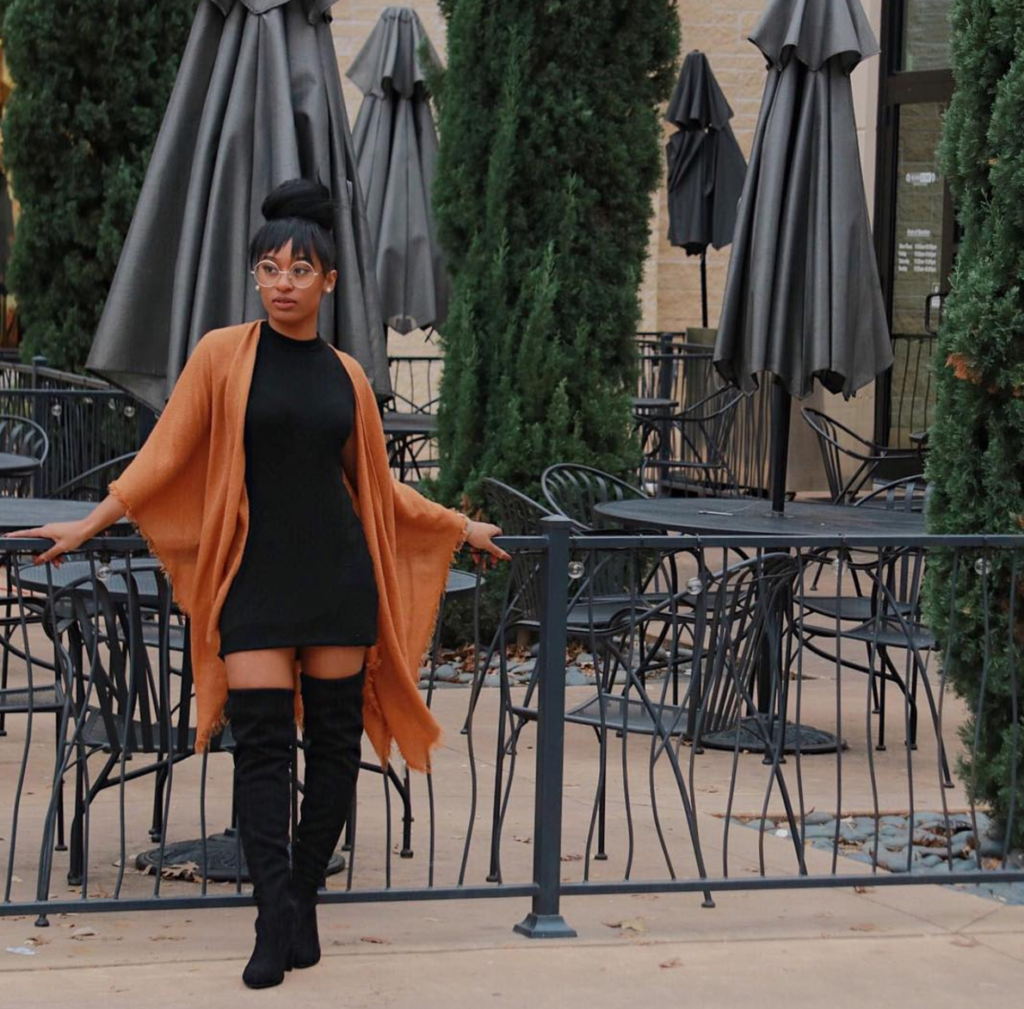 "Picking an outfit in the winter can be pretty hard, so my tips would be 1) think comfortable, 2) mix textures, and 3) layer, layer, layer! I always wear tons of layers to prep for the cold and it's a lot easier to layer up because if you get hot you can just take off one layer. My go-to is some type of basic long sleeve or T-shirt paired with a hoodie or woolly cardigan and some jeans or leggings with booties!"
Photo via @jaamierose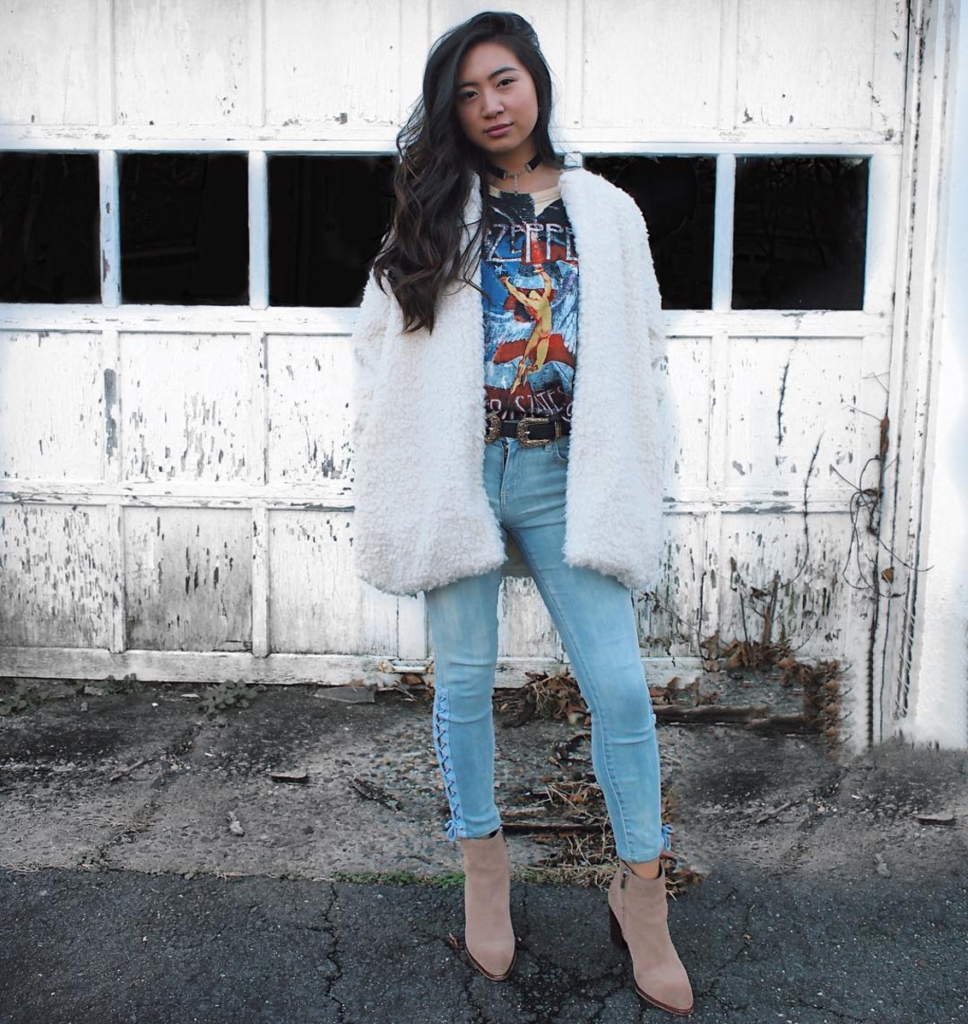 "Thermals definitely help in keeping me warm and not making me look like I'm wearing a ton of layers underneath. I usually wear two thermal tops and one pair of thermal leggings, one sweater to match my coat or jacket, one pair of jeans and socks, a scarf, a pair of gloves, and I'm ready to go!"
Photo via @alexadmendoza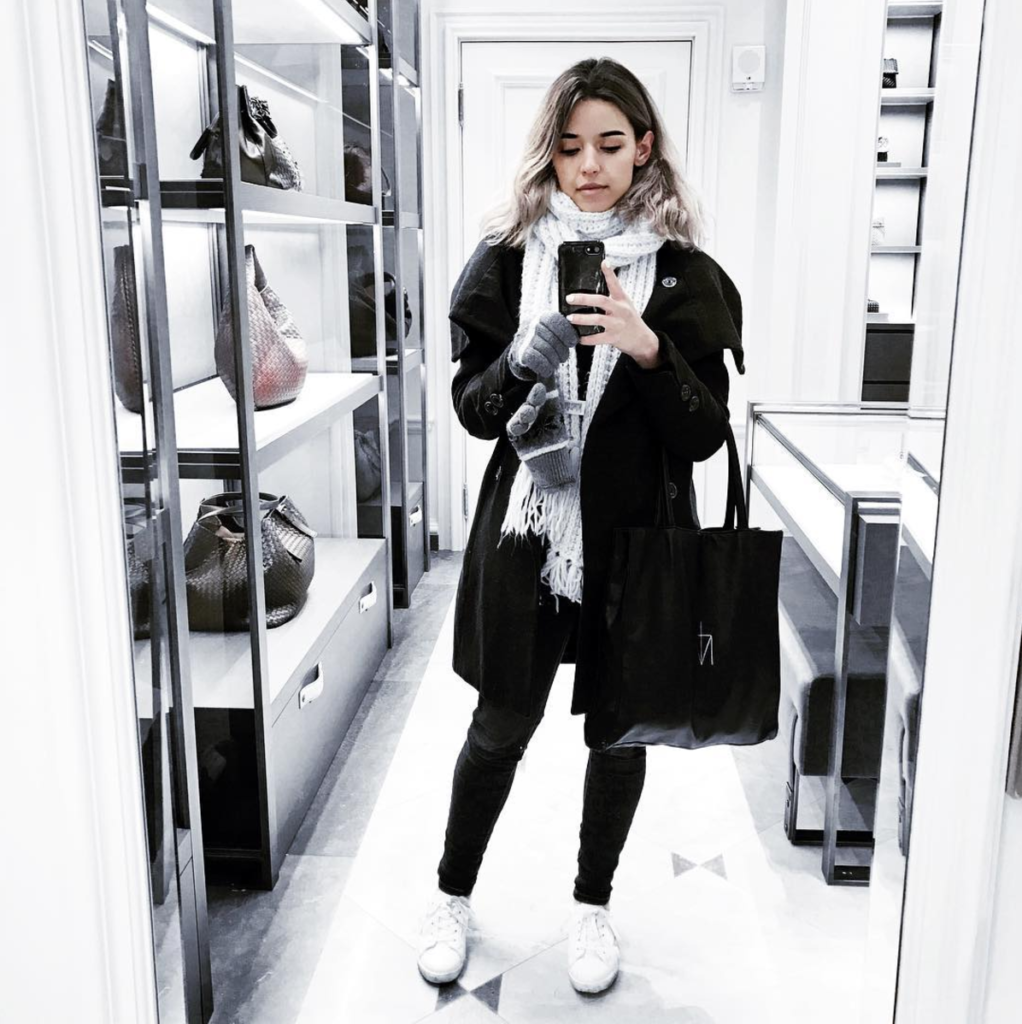 "I like to use trends from different seasons to keep warm.  I also tend to go crazy on layering—denim overalls over a boat-neck tee with a light jacket and a down parka might sound overboard, but in freezing temps, more is always more."
Photo via @fracturedaesthetic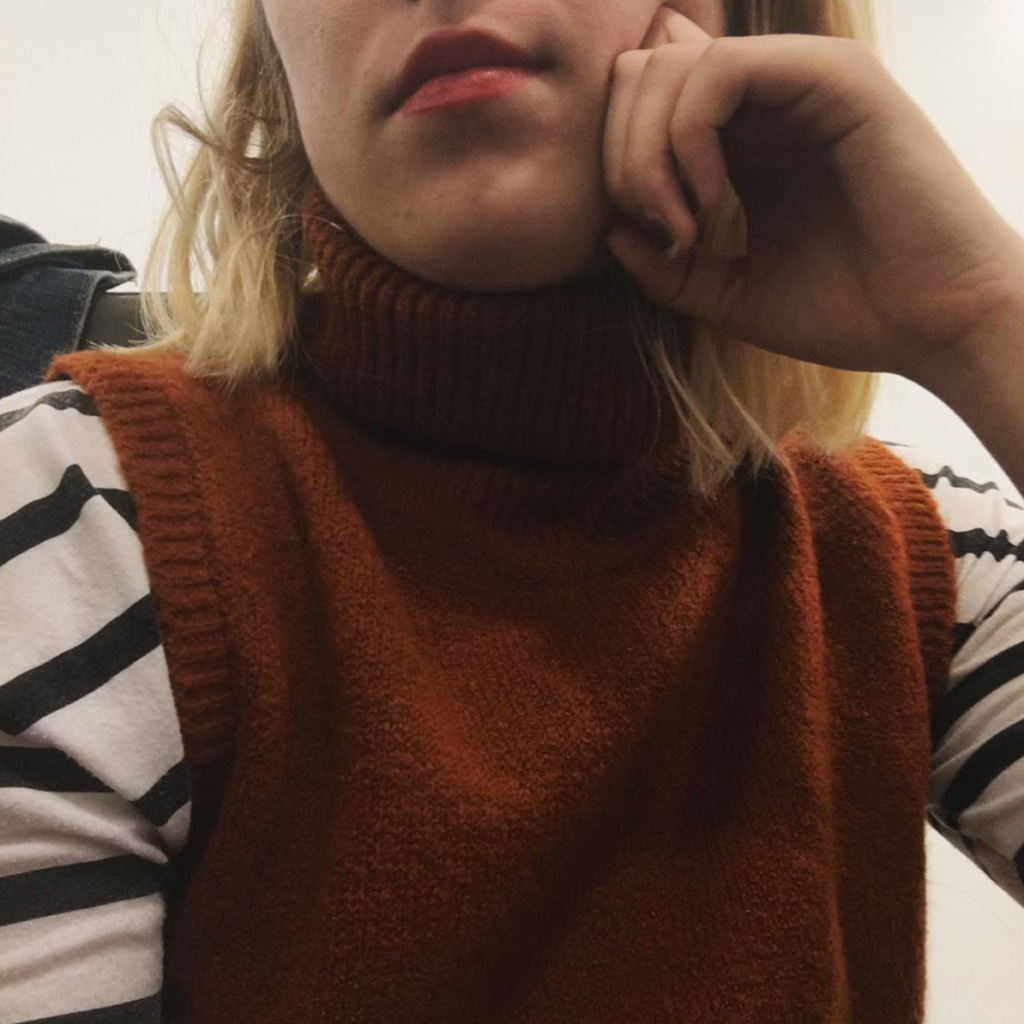 "When it comes to piling on a ton of warm clothing, for me it's essential to keep proportions in mind. If I'm wearing an oversized, swingy peacoat, I'll decide to wear skinny jeans instead of flares, a tighter sweater instead of a flowy top, etc. It's also fun to coordinate an eye-catching scarf or some matching gloves to elevate your look while still managing to keep warm!"
Photo via @allisondools
So, snug on some earmuffs and bundle on faux fur. Don't let the winter breeze drag your style down. Hopefully, these tips and tricks will help you as the weather drops. Have some other ones? Leave them in the comments below!