If you've been on the Get Ready With Me side of TikTok, I'm sure you've heard of this one product that everyone has been using. Defined by its fluffy, spongey applicator, this product also happens to be made by one of Gen Z's favorite makeup brands. Yes, that's right: I'm talking about Charlotte Tilbury's liquid contour wand! 
Better known as the Hollywood Liquid Contour Wand, this product has been blowing up on TikTok, with all of my favorite beauty influencers and professional makeup artists alike using it in their videos. With a quick squeeze, the sponge applicator is filled with a deep, rich contour color — it's almost too satisfying to watch. 
Nonetheless, everyone and their mother has been using this product on my FYP, so I immediately went to purchase it before I found out that it would cost me a whopping $42. Yes, that's right: For one mere makeup product, I would have to spend enough money to buy myself dinner for at least two nights, and that's just not going to work with my college student budget. We all know how popular the term "dupe" has become, so yes, I had to scour the internet for the best alternatives to everyone's favorite viral contour wand.
So without further ado, let's take a look at sux Charlotte Tilbury Hollywood liquid contour wand dupes that all are under $35. 
1. Revlon ColorStay Skin Awaken Concealer 
You may quickly notice that quite a few of the products on this list are not labeled as contour, but actually concealer. While concealer may be intended to brighten up and get rid of the blemishes on your skin, choosing a shade that is darker than your regular tone makes for the perfect liquid contour dupe.
This ColorStay Skin Awaken 5-in-1 concealer is no different, and it sports such a rich, hydrating formula, it had to be included on this list. Really, it's my favorite product I've included on this list, and for good reason. The product glides onto the skin just as the Charlotte Tilbury contour wand does in all of your favorite TikTok GRWM videos. It also has the same cushioned sponge applicator that is just so satisfying to watch build up with the product upon each use.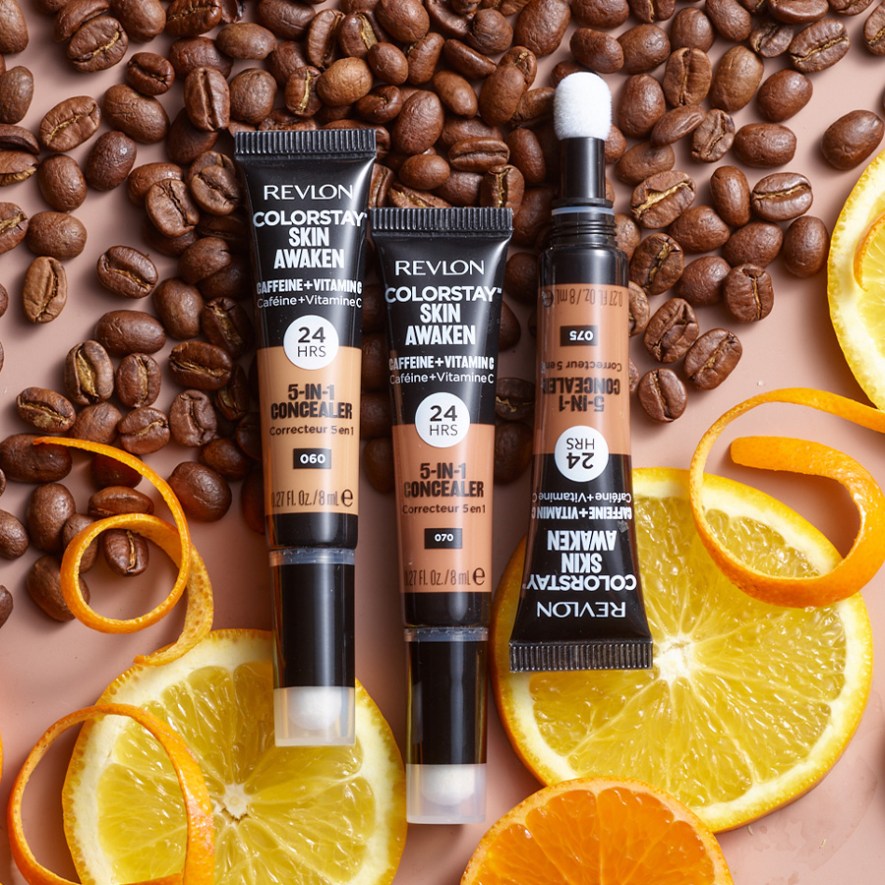 ColorStay Skin Awaken 5-in-1 Concealer
Available in Medium, Universal Neutralizer, Universal Brightener, Cool Ivory, Fair, Vanilla, Light, Light Beige, Light Medium, Honey, Medium Deep, Latte, Deep, Nutmeg, Hazelnut, Caramel, Cinnamon, Truffle, & Coffee. $13.
2. Maybelline Instant Age Rewind Concealer 
That's right: Everyone's first and favorite concealer can double as a Charlotte Tilbury dupe, y'all. Really, this was the first concealer I used when I started dabbling in makeup, and its moisturizing formula has never done me wrong, especially when it comes to using it for contour. The sponge applicator allows for an easy application process while the formula allows you to move and apply it even more effortlessly. You really can't go wrong with this product, especially since it's only $11 — it's a total steal, trust me. 
Instant Age Rewind Eraser Dark Circle Treatment Concealer
Available in Cool Ivory, Ivory, Fair, Warm Light, Light, Light Honey, Sand, Medium, Honey, Light/Medium, Caramel, Tan, Medium, Medium/Deep, Hazelnut, Deep Bronze, Neutralizer, and Brightener. $11.
3. Makeup Revolution Eye Bright Concealer 
While this product might be intended to be used as a concealer, who said it couldn't double as a contour wand? I'm a sucker for Makeup Revolution's foundation formula, so of course their concealer is just as good. But, be aware that the assortment of shade ranges, or lack thereof, is pretty concerning. While this product is a concealer, there's still noticeably not many shades available for darker skin tones to use, which is disappointing and limiting for many makeup lovers. 
Eye Bright Concealer
Available in Porcelain, Light, Fair, Medium, Tan, Caramel, Warm Chestnut, & Deep Caramel. $10.
4. Milani Conceal & Perfect Liquid Contour 
If you're looking for a lightweight, buildable formula to help you achieve that *snatched* look, this product is it. While Milani's Conceal & Perfect liquid contour formula only comes in four different shades, there are still enough options that ensure you'll be able to pick the contour color that matches your skin tone accordingly. Not to mention this product is one of the cheapest ($11) on this roundup, making it an affordable option you can purchase if you're looking to add contour into your makeup routine!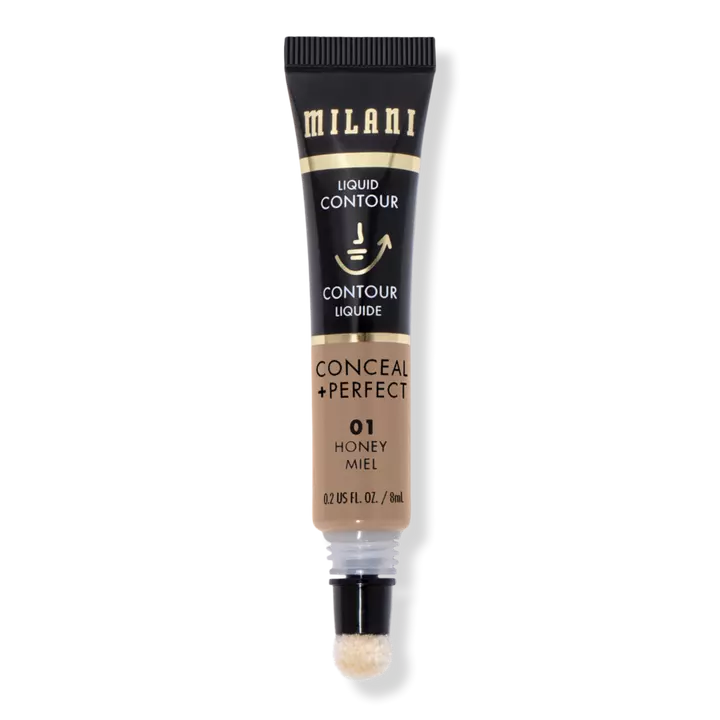 Conceal & Perfect Face Lift Collection Liquid Contour
Available in Honey, Ginger, Toffee, & Cocoa. $11.
5. Flower Beauty Lowlight Liquid Contour
These cushion applicators are just so cute and pleasurable — I just can't seem to get enough of them. Flower Beauty's contour stick is another drug store option that will save you some money while doing just the trick for your makeup routine. Like Milani, this liquid contour stick only comes in a limited number of shades, making it a great product to experiment with building some extra definition into your makeup routine. 
Lowlight Liquid Contour
Available in Light, Medium, & Deep. $14.49.
6. Tarte Sculpt Tape contour

After the whole Tarte influencer trip to Dubai sent the internet into a frenzy, it had me wondering if the brand had any products that held a candle to Charlotte Tilbury's also viral contour wand. Well, it turns out they do, and it comes in the form of their iconic Sculpt Tape formula. Like the highly popular concealer, this contour from Tarte does the job when it comes to defining and sculpting out the face. Tarte promises that you'll be able to "contour like a pro" with this product, and they definitely mean that.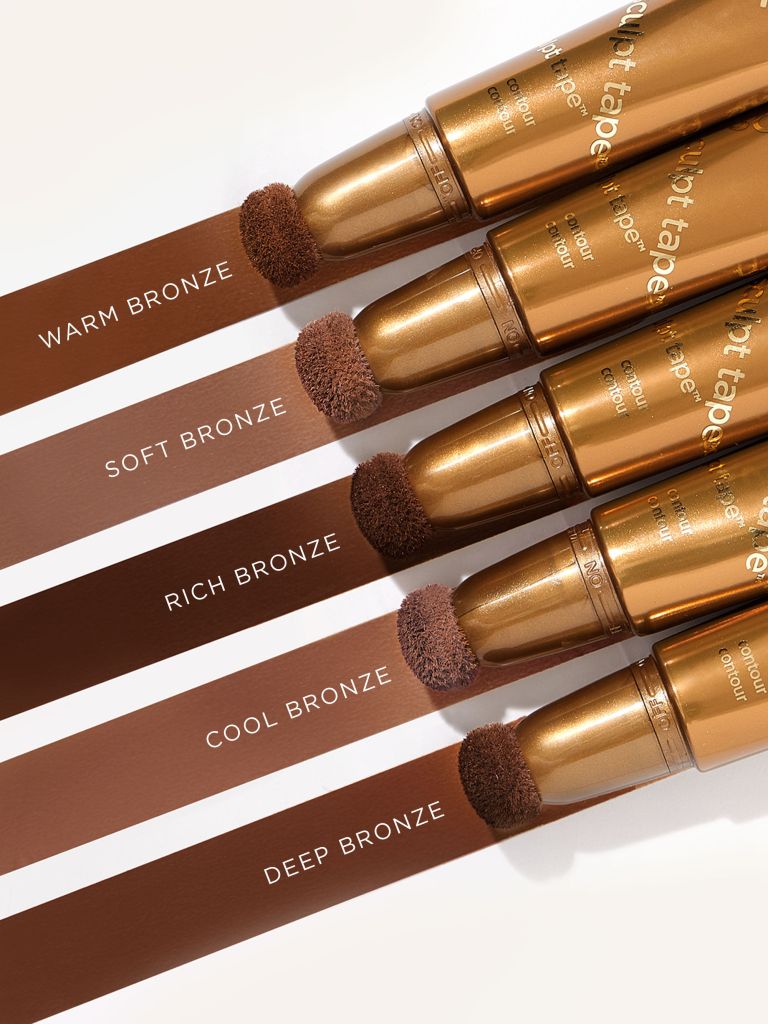 Sculpt Tape Contour
Available in Soft Bronze, Cool Bronze, Warm Bronze, Deep Bronze, & Rich Bronze. $35.