When people hear the word camo, they usually think of the army pattern used to blend in, but not anymore. Now, mention camo and a stylish trend attacking the closets of men and women is what comes to mind.
Camo has been a part of fashion for years and always seems to be making a comeback. It is a trend that is doing everything but blending in this year. Camo is up there with stripes, floral, and gingham, making it one of the hottest prints of the season. Since it's reappearance in the F/W 16 runway shows, camo has been splashed all over magazines, blogs, and has been spotted on celebrities like Bella Hadid and Zendaya. It continues to be popular in the S/S 17 seasons as well. So here are a few ways that I have snuck camo into my wardrobe.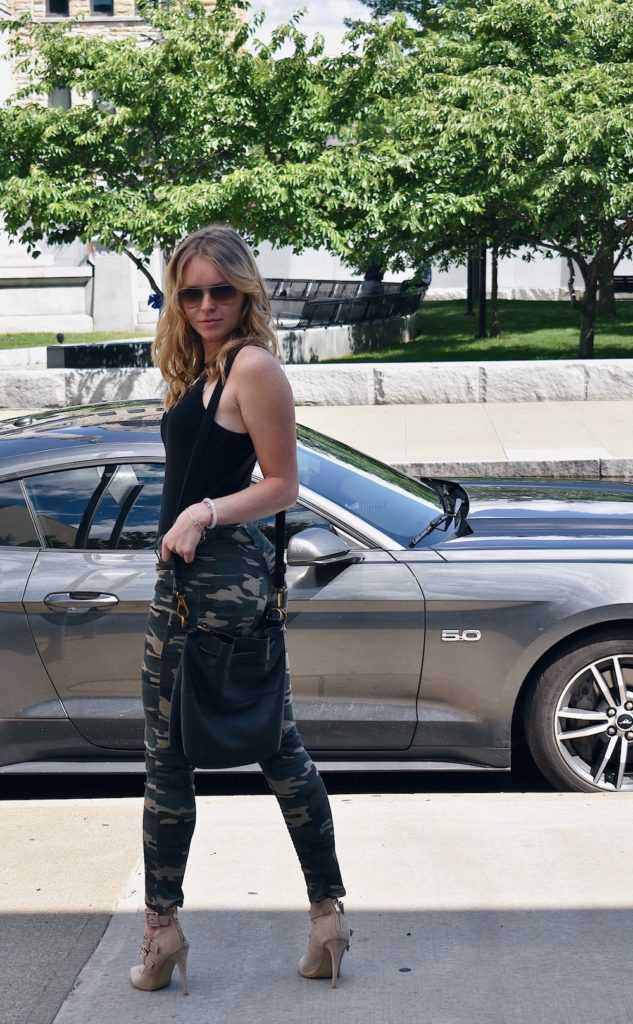 I would consider my style as more of an edgy street style with a cute girly flare. For this look, I'm wearing Forever 21 camo pants with a plain black tank and a neutral heel. I love this look because it's so easy to accomplish but definitely makes a statement. I would wear this outfit for a day in the city, shopping, or a girls' night out.
If you prefer lighter colors and aren't into street style, camo can work for you, too. I paired a monochromatic camo shirt with Micheal Kors white jeans and strappy block heel sandals. This outfit is styled simply but is still attractive and even gives off a semi-professional vibe, perfect for a brunch date, casual meeting, or even church.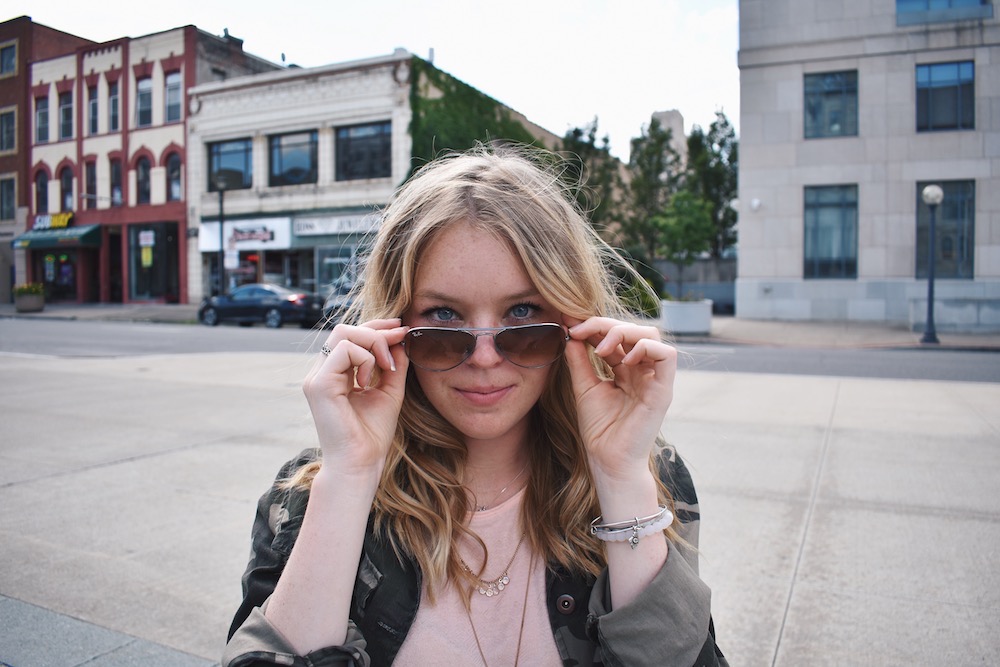 Bringing a camo jacket along to a bonfire or a party is the perfect way to beat a chilly summer night in style. I combined a loose-fitting camo jacket with a pink tank top, added a layered necklace, a pair of denim shorts, and strappy sandals to achieve this look.  It creates a fun, feminine look and also gives your outfit a hint of edge.
Because it is a bold print on its own, I find the key to rocking camo is simplicity. Wearing it with other patterns might make your outfit look overdone. I like to wear it with neutral colors making it the statement piece to my look.
How do you use camo to stand out? Let us know in comments below!