In many other style guides that I've read, I saw the same types of styles being expressed. When I think about how to translate these looks into my own style, I usually find myself having to piece together looks by mixing the styles together. I noticed that I have to use attributes from each style to build my own look because I do not fall into one specific category for my personal style, which I think is great! I feel that there is a void for us eclectic types out there in fashion land, so I am going to talk about the summer guide to being a cool, eclectic girl.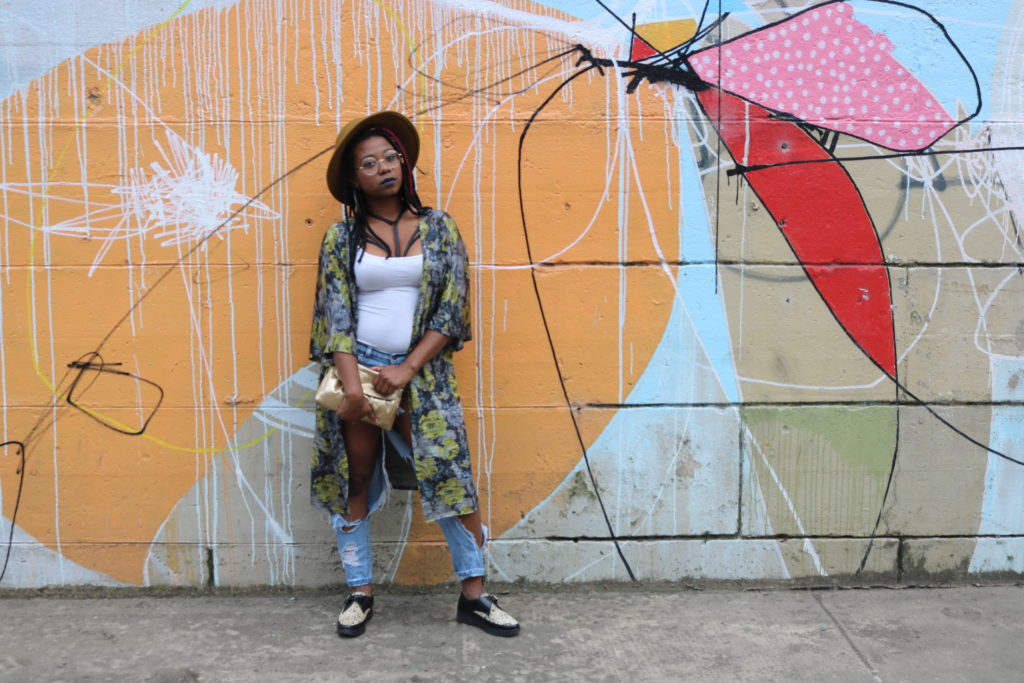 1—Be confident and daring. Don't be afraid to rock something different and outside the box. New, interesting combinations are always a plus for the eclectic girl. Being that summer is here and going strong, taking more chances and playing up bold colors and prints is a plus. Mixing them with more subtle pieces to keep the look fun, yet sensible is the perfect formula for an eclectic ensemble.
A few weeks ago, I decided to go exploring around the city of Richmond, Virginia, and enjoy the beautiful weather. I styled myself with a vintage, vibrantly patterned, floral knee-length kimono over a white cotton top, ripped denim boyfriend jeans, and leopard print creepers.
2—Be playful with your accessories. There are so many types of accessories to choose from that will take your look to the next level. I always say the bigger the better!  Always choose statement pieces that will accentuate the outfit and the inner eclectic, cool chick.
I chose to wear black wooden earrings, a circle brim hat, circle spectacle glasses, and a black harness bralette. I wanted to push my look to be more interesting. By adding these accessories, my look went from casual to eclectic. I definitely didn't follow the old rule of taking off one accessory before leaving the house, which brings me to my last point.
3—Never play by the rules. You already know that there are many rules out there such as removing one accessory before leaving and not mixing patterns. Being an eclectic girl is all about breaking those rules and making the don'ts into fun and interesting dos!
You now have the basic tools to have fun with your style. Being an eclectic girl is all about being unique and really showing the world who you are through fashion.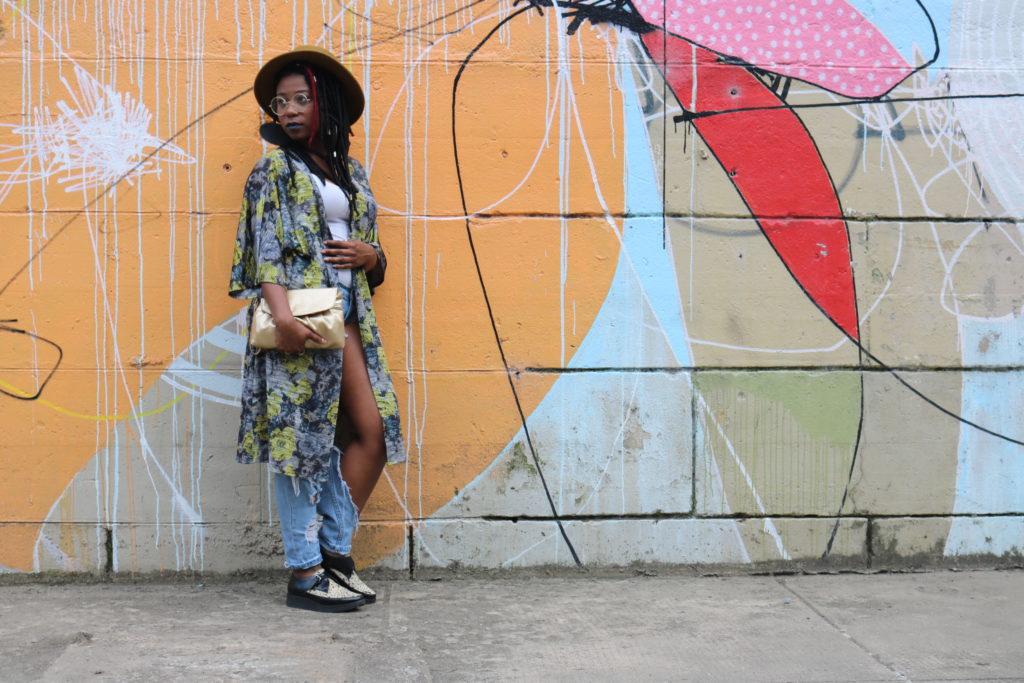 Are you an eclectic, cool chick and want to flaunt your style? Show us on social media! Don't forget to tag @CFashionista in your post.