Blair Waldorf is one of the meanest, but also fictitious, socialites in New York City, yet she has an overwhelming number of dedicated followers. I, admittedly, am one of these crazed fans.
Though Gossip Girl is off the air now, it is still gaining popularity due to its residency on Netflix. Because I was unable to watch the iconic series as it was showing week to week on CW, I felt like something was missing from my connection to the show and characters. In order to fix it, I tried Blair Waldorf's beauty routine for a day—with the help of some of my friends.
Blair is a classic, polished beauty, so a local makeup guru and friend of mine, Madelyn Lindberg, and I decided to go with a very natural, feminine beauty look to transform me into Queen B.
One of the staples to Blair's barely-there-makeup look is her defined eye shadow. To create her everyday eyeshadow look, Madelyn used the Rose Gold eyeshadow palette by Huda Beauty. Madelyn started with a matte eyeshadow, that was close to my skin tone, all over my lid as the base. Next, she decided to take the Henna shadow and apply it into my crease and upwards towards my brow bone. Afterward, we lined my upper eye with the shade Coco and highlighted my brow bone to finish out the look.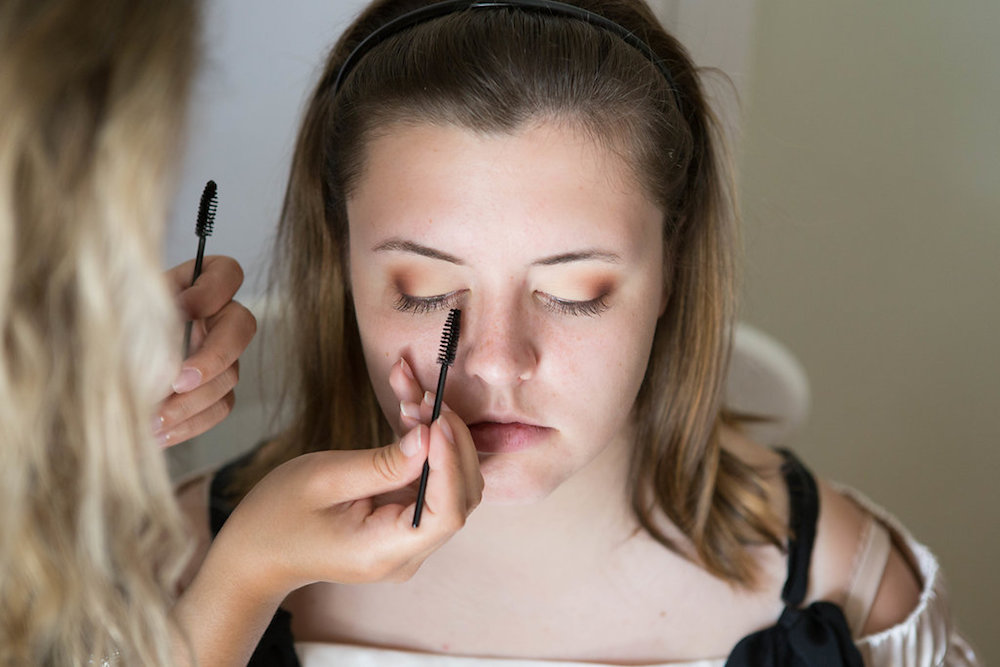 Now that my eyes were finished, Madelyn and I decided to move onto the face. Before Madelyn applied foundation and contour, we both made sure I exfoliated and hydrated my skin. Blair takes very good care of her skin, and I know I should too. Besides the eyeshadow, another important part of Blair's look is her cheek bones. Because mine are not as high, Madelyn thought it was a good idea to contour a small bit.  After applying my foundation, contour, and highlight, Madelyn painted a beautiful peachy pink onto my lips and had a blush to match, just as Blair would.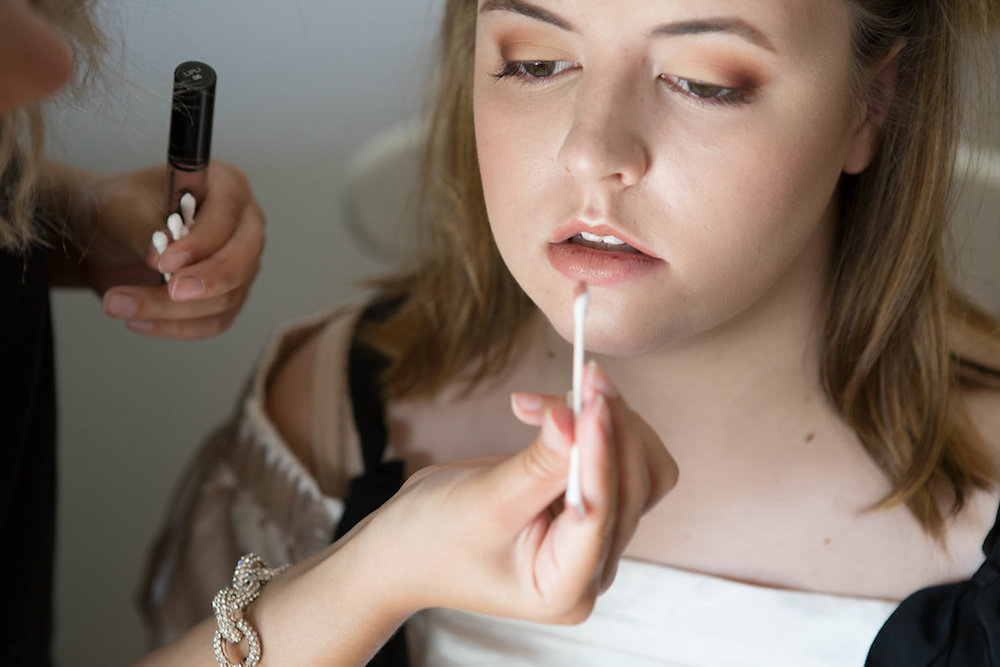 Though the makeup helped me to transform into a Blair look alike, it was not quite finished yet. To complete the ensemble, I added a nice headband (arguably the key ingredient to Blair's look). When my "crown" was placed on top of my head, I felt like Queen B herself. Simply looking like her made me want to go shopping and eat macaroons all day long!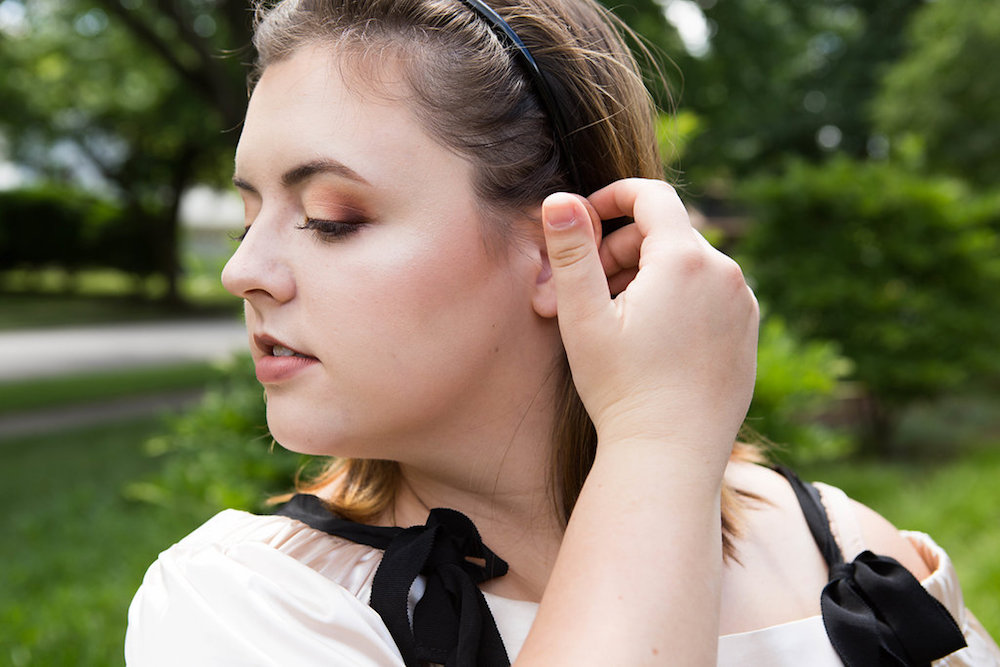 Skincare
Smashbox—Photo Finish Primer ($16 and up)
Sephora—Eyeshadow Primer ($14)
Eyes
Huda Beauty—Rose Gold Palette ($65)
Sandalwood (Base)
Henna (Crease)
Bae (Inner Corner)
Coco (Liner)
Too Faced—Better Than Sex Mascara ($12 and up)
Face
Tarte— Rainforest of the Sea Wipeout Color Correcting Palette (Green to Conceal Red, $45)
Laura Mercier—Translucent Loose Setting Powder (Oily Areas, $23 and up)
Bobbi Brown—White Ivory Foundation Skin Collection ($50)
Smashbox—Studio Skin Concealer (Light, $25)
Kat Von D—Shade and Light Palette (Contour, $49)
Anastasia—Sunburst Glow Kit (Highlight, $40)
Lancôme—Sheer Amourose ($32)
Like this look? Make sure to try it and share your pictures with @Cfashionista on Instagram!