There are several fashion capitals around the world…New York, Milan, Paris. I'm sure each one of these cities is sitting on your bucket list somewhere, waiting for you to take the leap and book a trip. However, if you're smart, London should be your first stop — because nothing compares to London's shopping.
I've been in this glorious city for the last few months during my study abroad program. Let me tell you, saying I never want to leave is an understatement. While my favorite activities include wandering around museums, taking part in London's nightlife, and finding the perfect cup of coffee, shopping is probably my most frequent hobby. You can find everything you could ever want, at every price point.
This city's fashion scene is unmatched. London is famous for setting trends and hosting a diverse range of brands, styles, and fashion icons. Home to Anna Wintour, Kate Moss, and Alexander McQueen (just to name a few) it's the ultimate destination for royalty, tea, and, most importantly, clothes. From luxury to everyday brands to vintage, this city is a hub of style and the following five areas are truly the best shopping spots in London.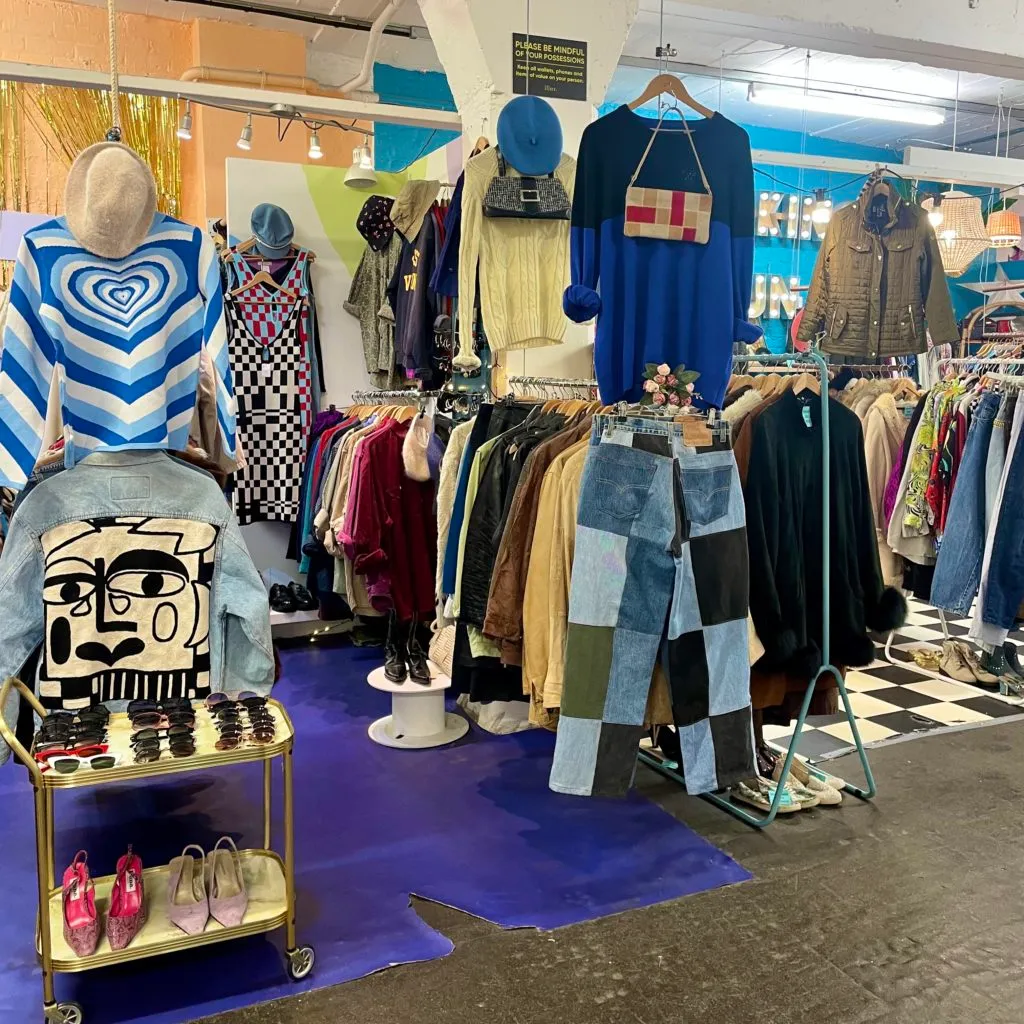 01. Brick Lane
Located in London's Shoreditch neighborhood, Brick Lane is lined with a diverse selection of restaurants, impressive street art, and vintage shops galore. This area is like nothing I have ever experienced before — filled with unique, small businesses and talented up-and-coming designers. It attracts a young, artistic crowd and is the perfect place for students to spend the day finding exceptional pieces.
If you are looking for even more second-hand gems, take a few minutes to walk to Spitalfields Market and browse through the stalls of independent traders selling the trendiest pieces you won't find anywhere else.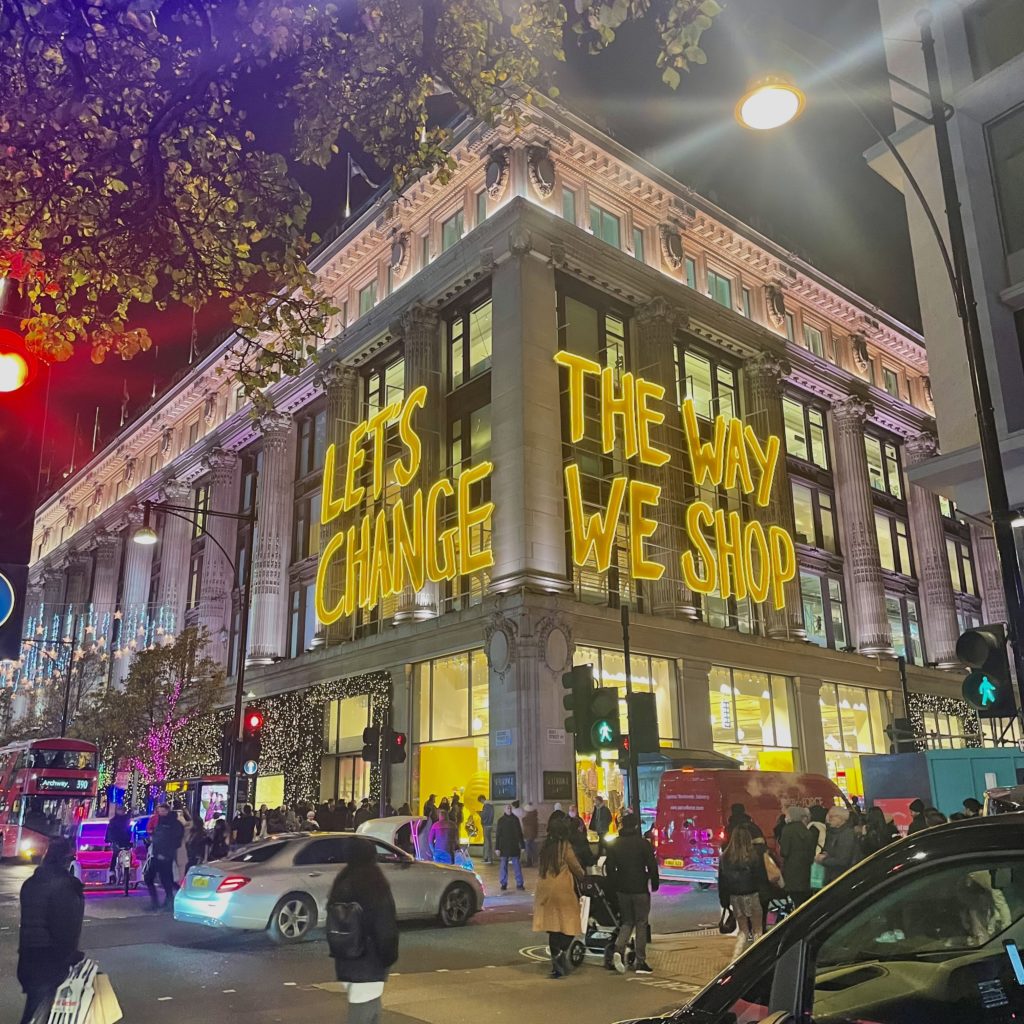 02. Oxford Street
If you visit one shopping location in London, Oxford Street is your destination. Take the tube into the West End and find Europe's busiest street for fashion, food, and everything in between. From Burberry to Zara, there is a store fit for everyone's price range.
For the ultimate shopping experience, visit Selfridges — the best department store in the world. This building not only has every designer collection known to man but is decorated to the nines. Admire the displays, walk through the indoor food market, and window-shop to your heart's desire.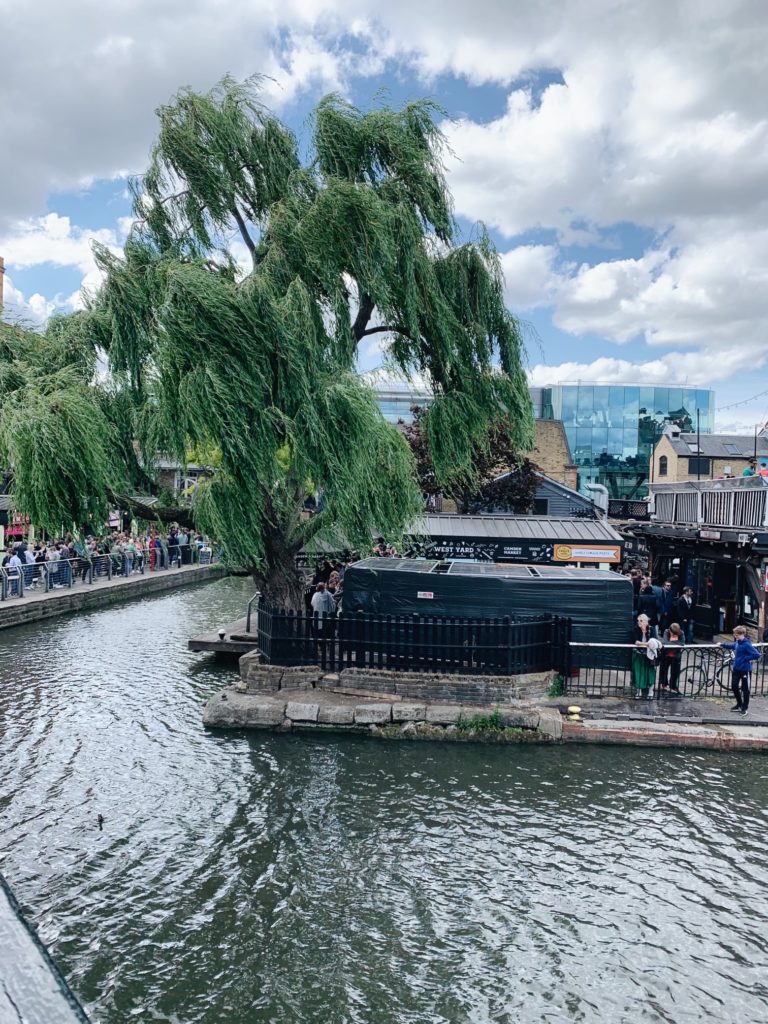 03. Camden Market
If you are looking for the edgiest, restless part of the city, take a trip to Camden Market. Similar to Brick Lane, Camden has been taken over by a powerhouse of promising designers with a story to tell. The fashion is loud and diverse, and there is something for everyone.
If you're up for it, stick around for London's most lively nightlife. Punk rock and alternative music is its specialty, hosting a crowd of rebellious partiers bustling around the market.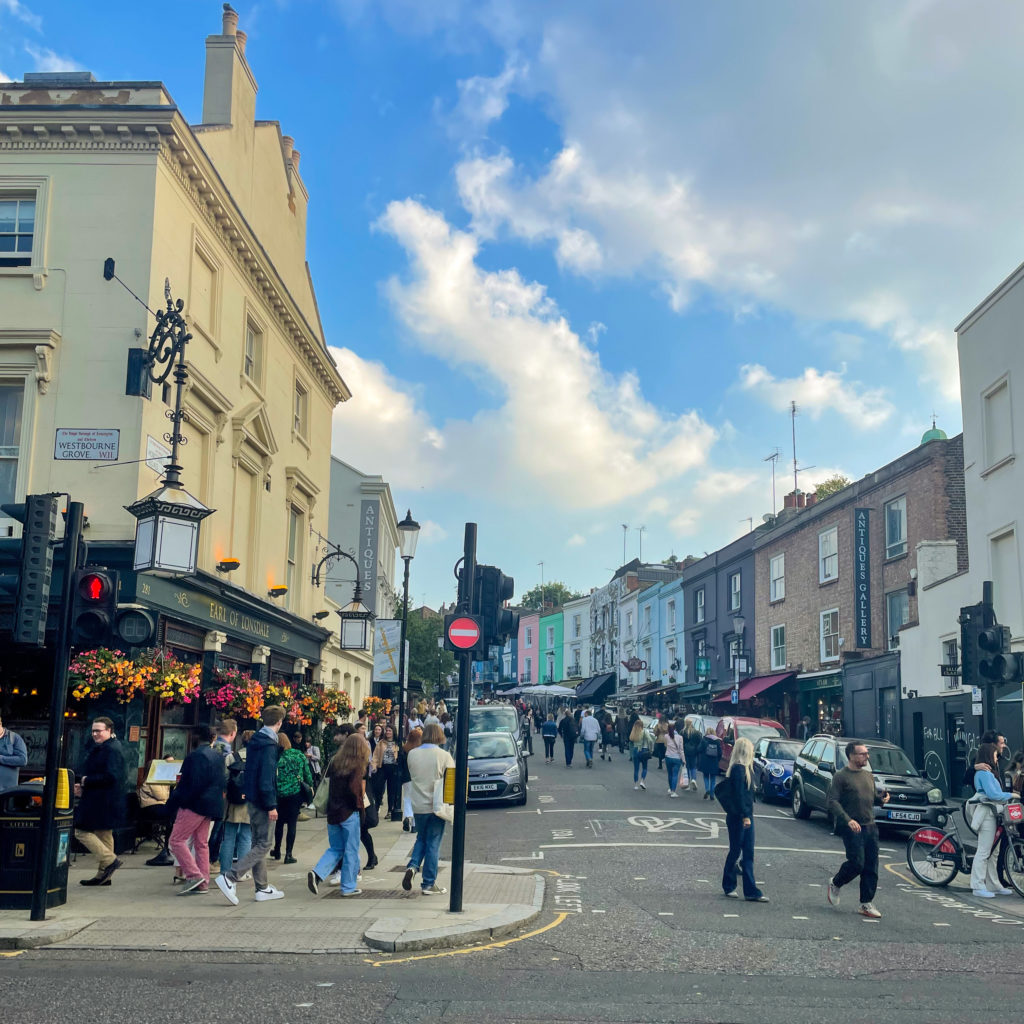 04. Notting Hill
Visit Notting Hill to shop in a peaceful, quieter setting filled with colorful houses and boutiques. This is another great destination for antiques and vintage goods, with small shops leading all the way down the road. You can find rare, fascinating fashion, as well as books, jewelry, and souvenirs to bring home with you.
Take a trip to the Portobello Road Market for a one-of-a-kind experience and choose among different street vendors for miles. From vintage fashion to antiques to fresh fruits and vegetables, spend the day here and collect all the pieces you could ever want for a great price.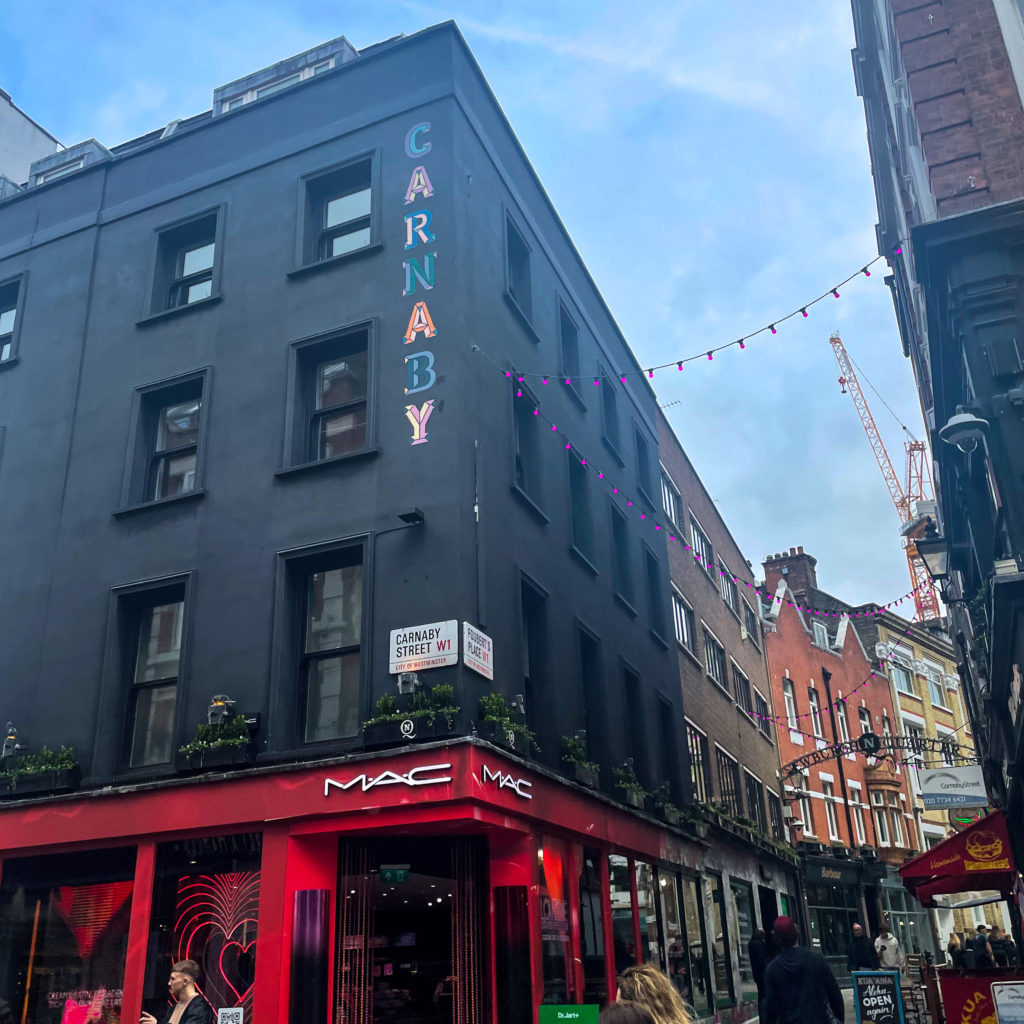 05. Soho
Right by Oxford Street, Soho is the ultimate place to shop both well-known brands you love and small boutiques to upscale your closet. Decked with elegant florals and aesthetically-pleasing decoration, you might just get a great picture for your Instagram here.
Carnaby Street will make you feel like you stepped into a world of art, filled with concept stores and several British brands. This is the ultimate destination for every tourist visiting London. While you take a break between shopping, take a walk to London's theatre district and find the entertainment you never knew you needed.
If you're headed to London, make sure to add these five spots to your itinerary and make sure leave a little extra room in your carry-on. Trust me, your wardrobe will thank you!
Featured photo by @jahaesy.