The day I turned 18 there was only one thing I wanted to do: hop in the car with my mom and get matching tattoos. I was leaving for college two days later and wanted the two of us to do something special together before I moved out. A quick convo with the tattoo artist and a few sharp, buzzing pains later, and the two of us had just received our own matching tats. The strenuous search for a matching tattoo to perfectly represent our relationship, however, took months. My mom and I jumped from google to Pinterest and back. The options were endless, but we just couldn't agree on anything! Finally, we landed on a simple smiley face placed on our left wrists — you know, the kind you type with a colon and a single parenthetical. The fine-lined face is adorable on its own, but it also holds two deeper meanings for the both of us. For one, every time we catch a glimpse of it we think of one another and smile even though we are apart. And second, we are both writers, so inking punctuation marks onto our skin forever fits who we are perfectly.
My 18th birthday is definitely one I will always remember, but I know first-hand just how challenging it can be to find the perfect twinning tattoo for you and your bestie. So, to make your search a little easier, here's a list of 20 matching best friend tattoo ideas to help you find exactly what you are looking for.
01. Simple Lightning Bolts
Looking for something small and simple? These matching lightning bolts are perfect for a friendship that's truly electric.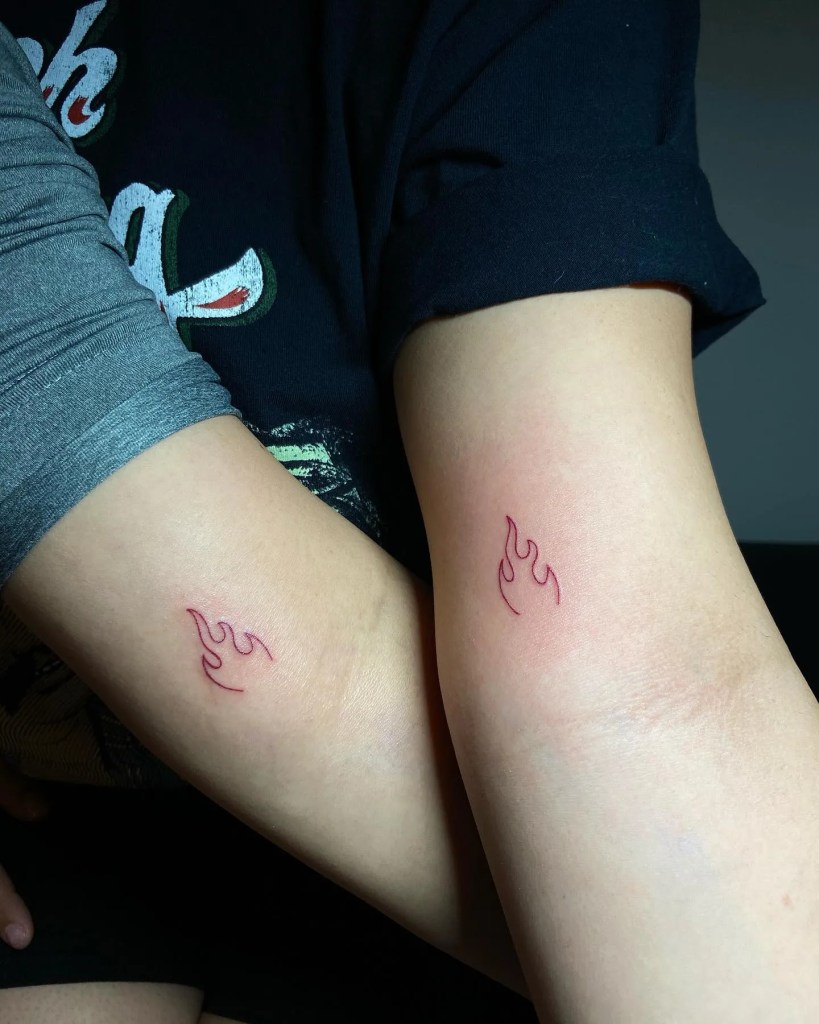 02. Twin Flames
If you think you found your official twin flame, then these matching red flames were made for you two.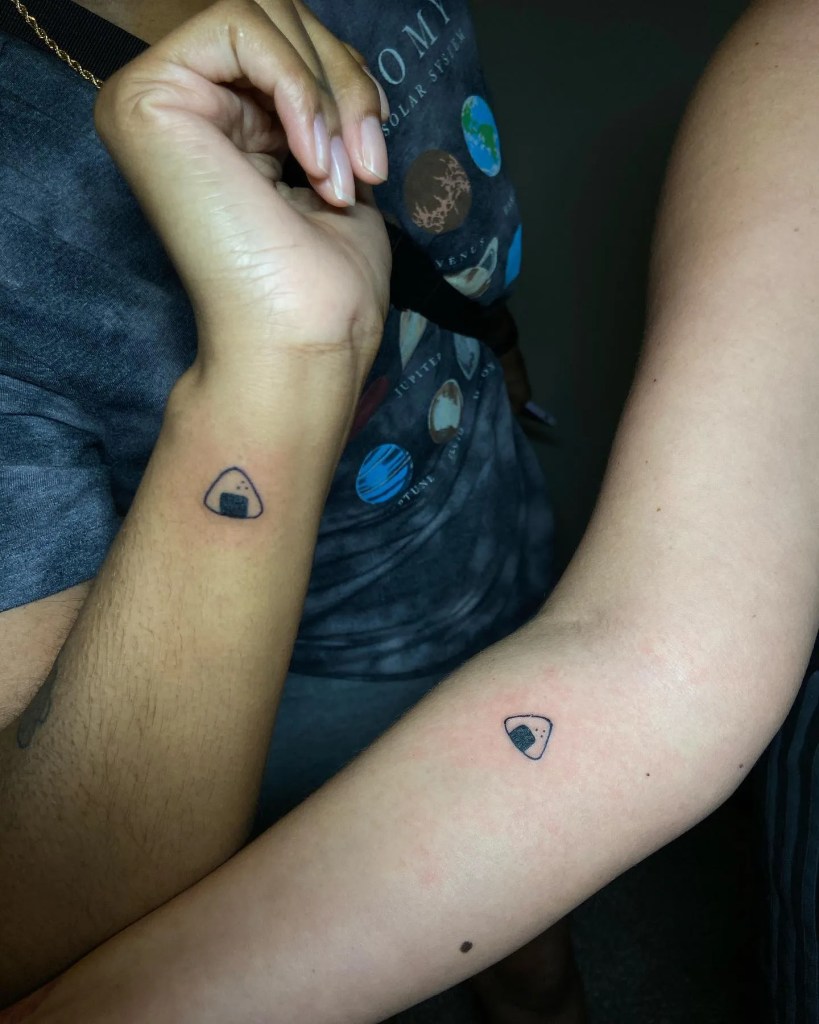 03. Foodie Friends
These adorable sushi tats are amazing for friends who love to eat and explore new and fun foods together.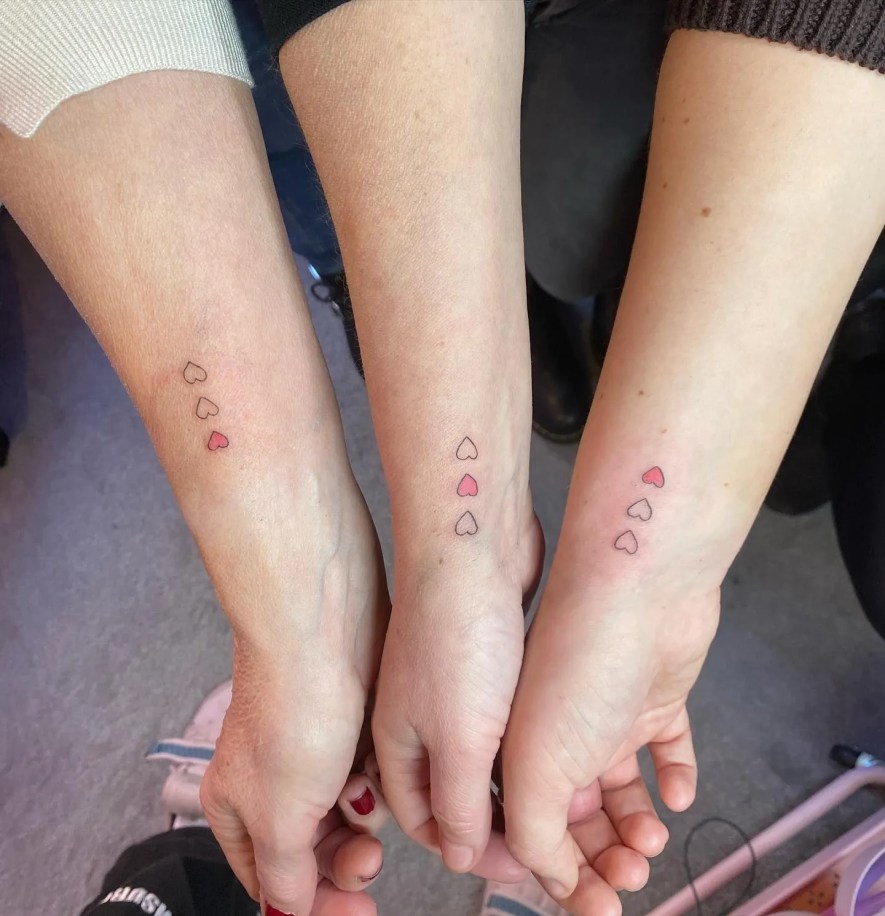 04. For a Trio
Group of three? No problem. These triple hearts work great for a bestie trio.
05. Drinking Buddies
These cute wine glass hearts are the perfect tat for you and your go-to drinking partner.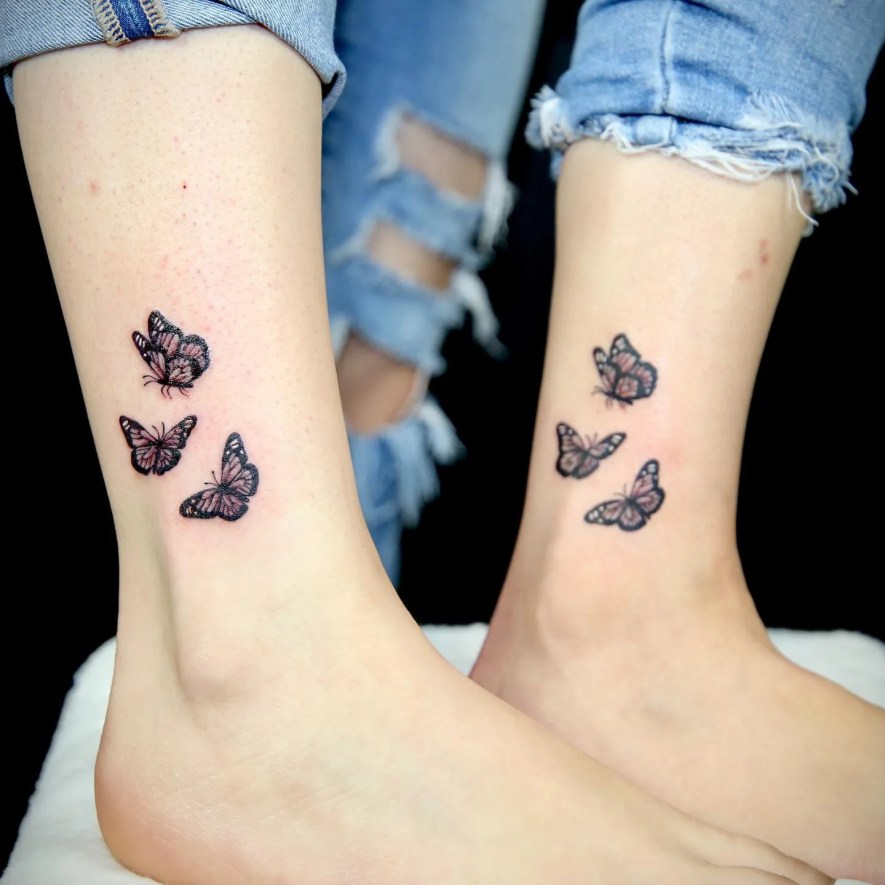 06. Classic Butterflies
It might be common, but butterfly tattoos are popular for a reason! These gorgeous butterflies would look great matching with your free-spirited BFF.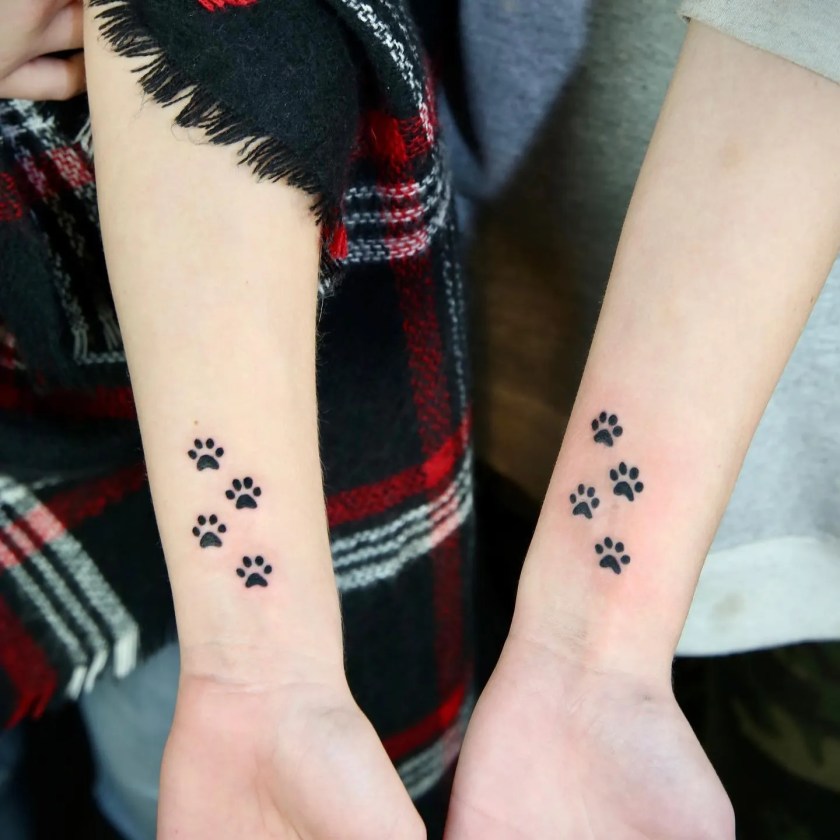 07. Animal Lovers
If you're obsessed with dogs, or any animals for that matter, show off your love with this paw trail tattoo.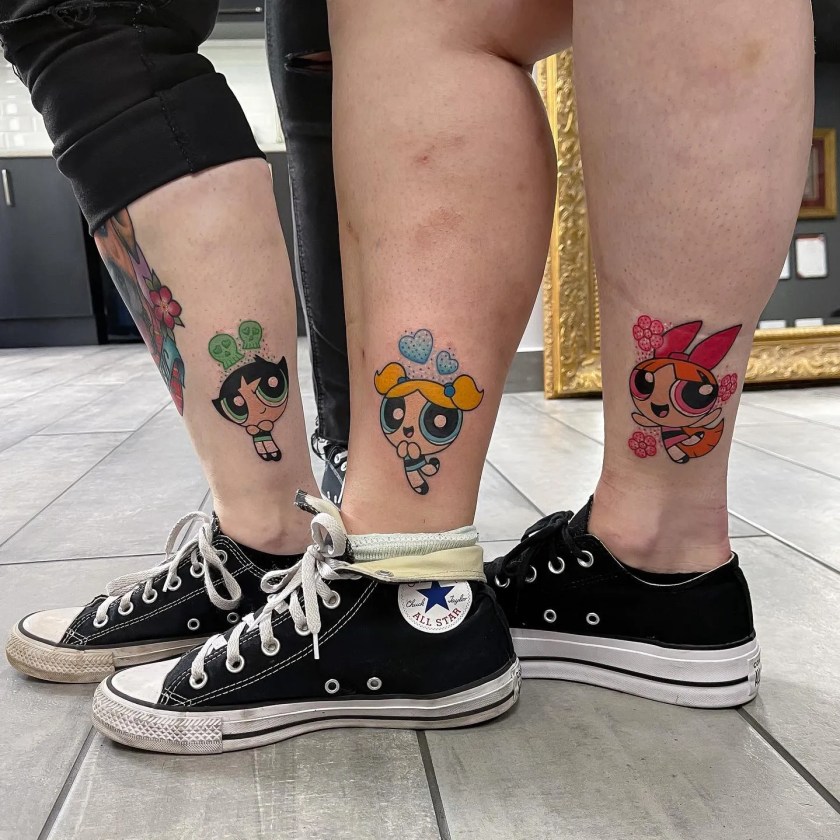 08. One for the Girl Squad
If anyone exudes girl power, it's the Powerpuff Girls. Gather your girl squad and start choosing who's Buttercup, Blossom, and Bubbles!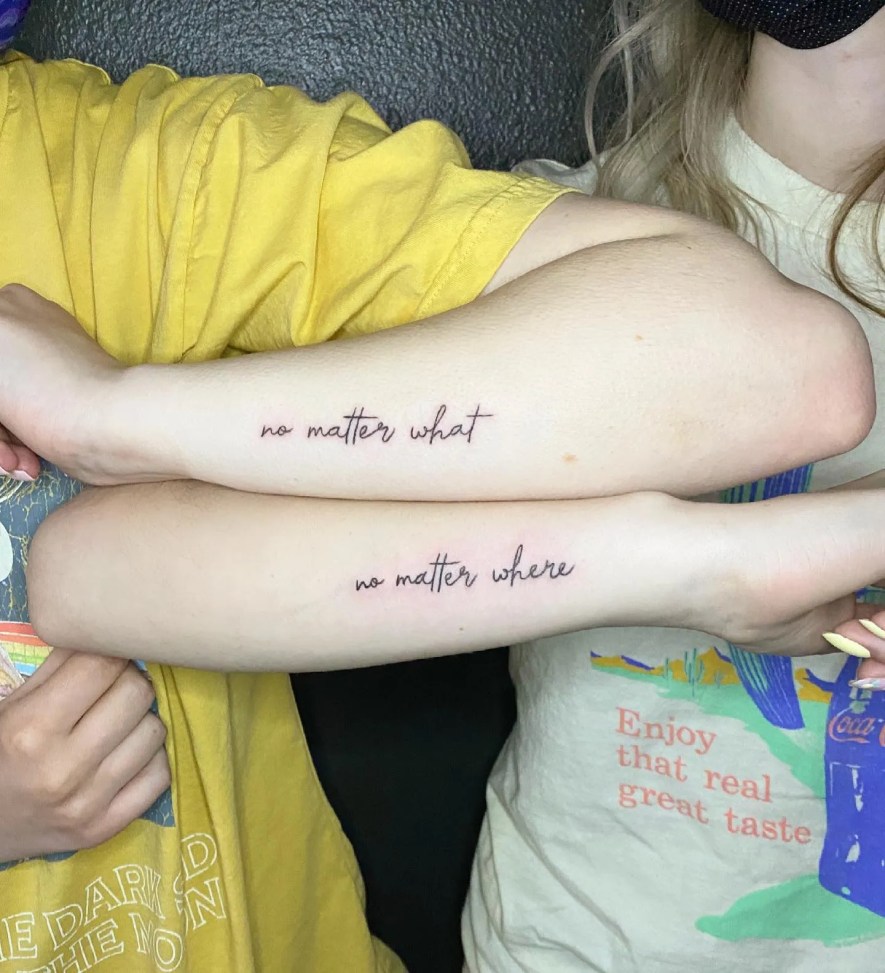 09. A Quote
Who doesn't love an inspirational quote? This "no matter what, no matter where" tat is amazing for a friendship with sentimental value.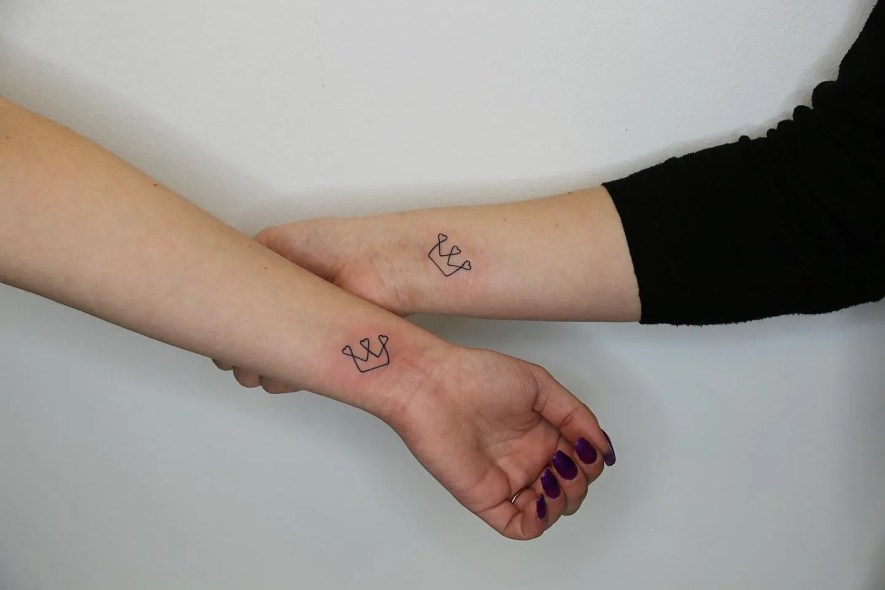 10. For Kings and Queens
Real queens fix each other's crowns, so you might as well wear them on your wrists as a reminder of your fellow royal.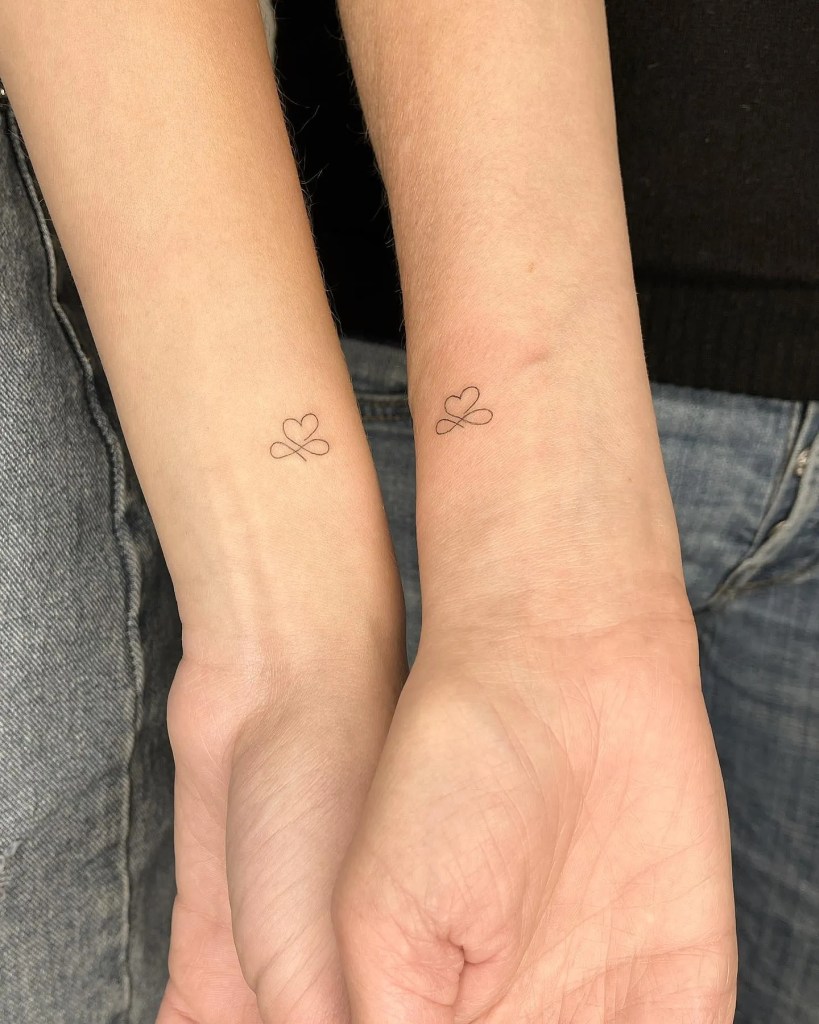 11. Delicate and Dainty
If you're looking for something delicate yet meaningful, this fine-lined heart and infinity sign combo is meant for a love that never ends.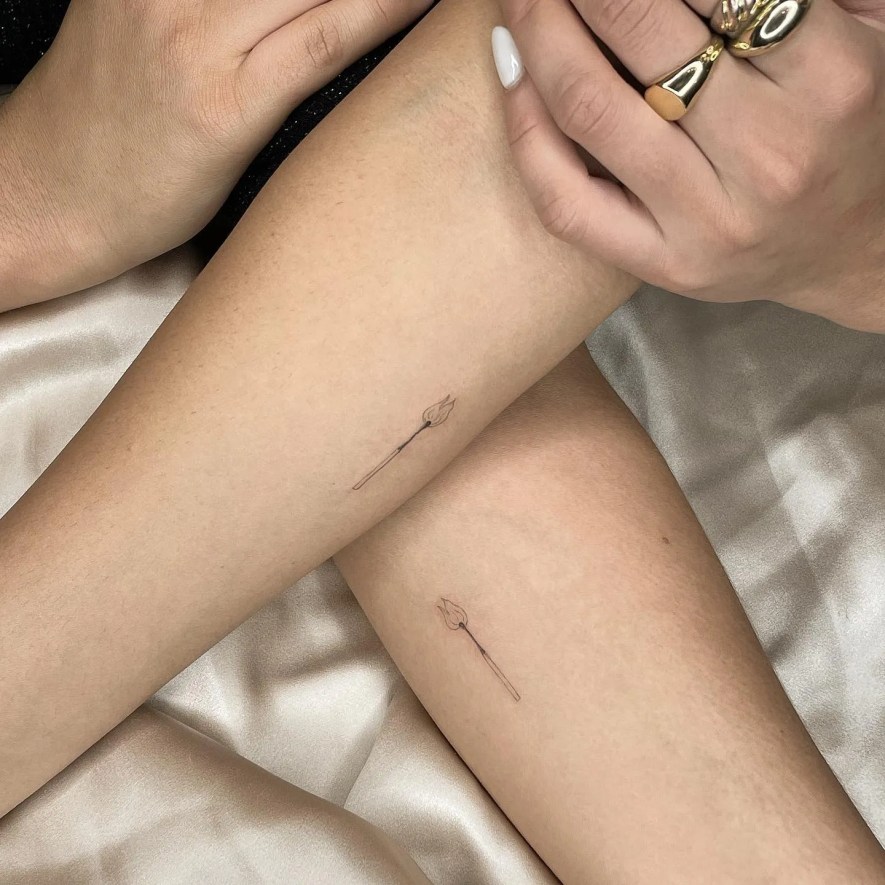 12. For a Fire Friendship
These matches are a super cool way to always twin with your fire bestie.
13. A Tiny Wishbone
Make a wish! These matching wishbones are such a cute and meaningful way to represent your friendship.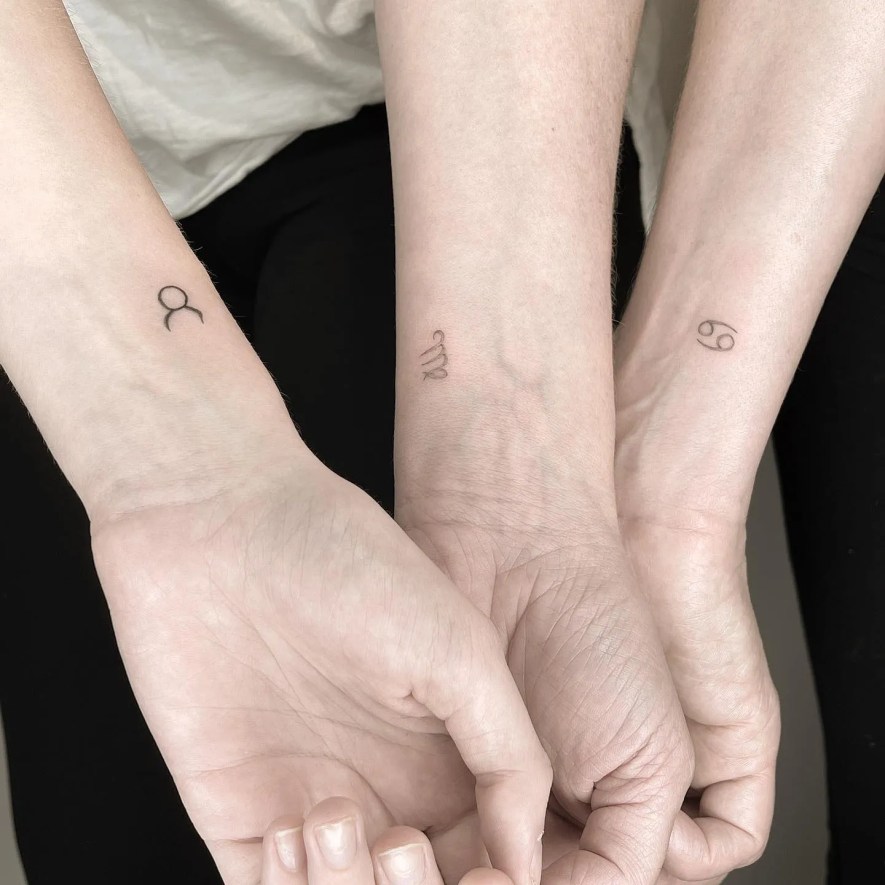 14. Astrology Lovers
"Ugh, you are such a capricorn!" If you and your friends are constantly blaming your actions on your astrological sign, I think it's time to get them inked on together.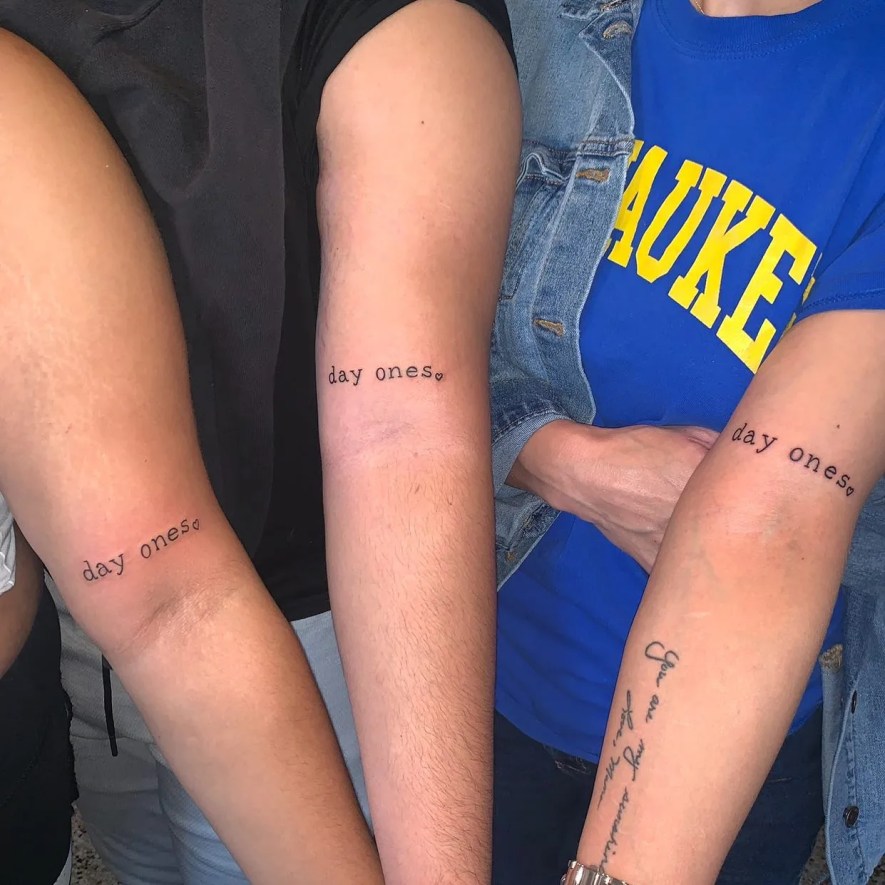 15. First Friends
Have a friend that's been to your first birthday party? This tat is just what you and your "day one" need.
16. A Color Moment
Bored of the plain black ink? Try out these fun and colorful matching juice boxes!
17. Flower Power
If you and your bestie are obsessed with nature and all its beauty, go for a stunning flower tattoo for a friendship that never wilts.
18. A Manifesting Duo
You didn't chase your BFF, you attracted them. So, ink on matching angel number tattoos and keep on manifesting good things together!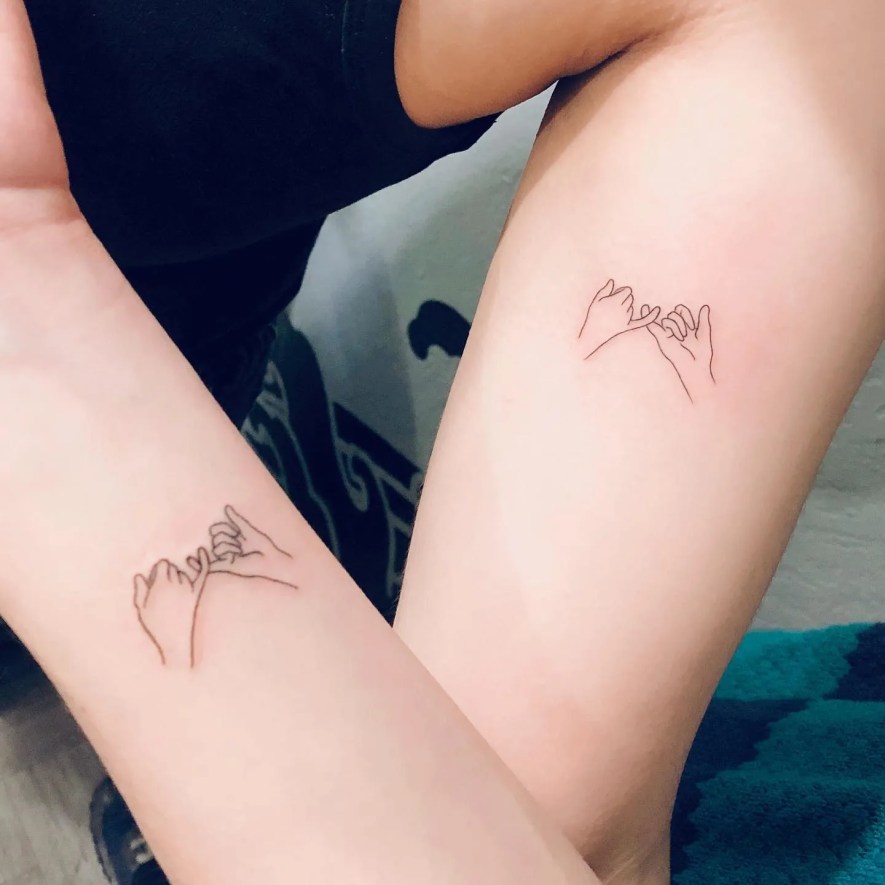 19. A Forever Promise
These pinky promise tats are the perfect way to vow that your friendship will last a lifetime.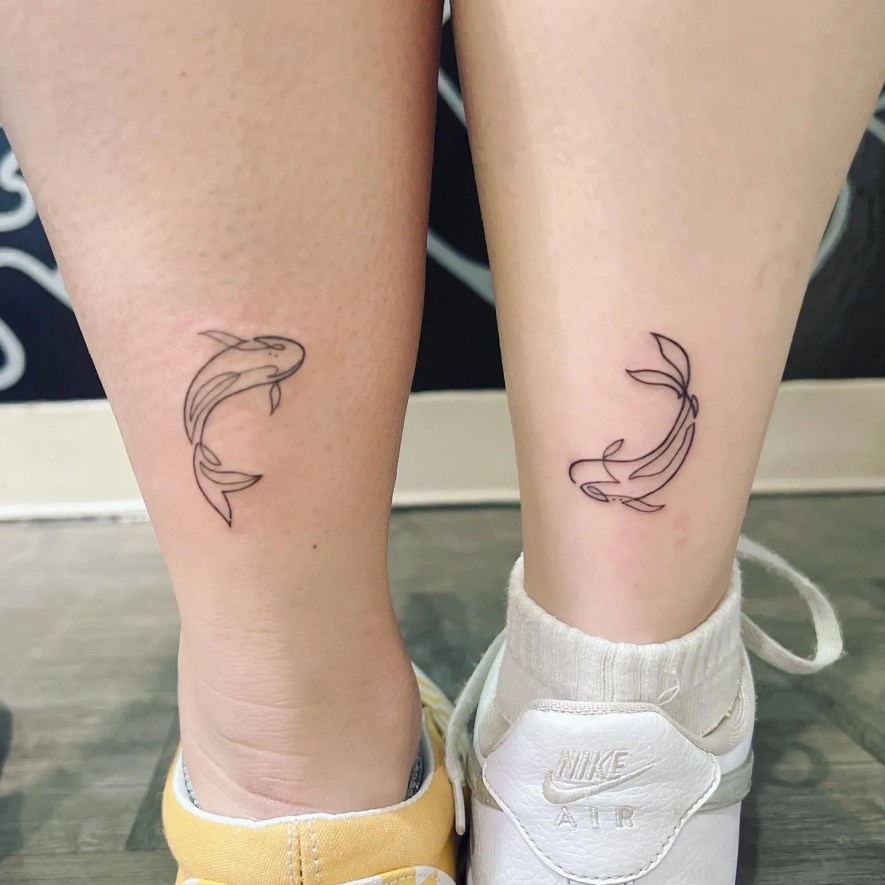 20. Through Thick and Thin
Koi fish represent strength, because they swim against the current. If you and your bestie have survived rough waters together, then this tattoo is just for you.
When searching for a matching tattoo, it is important to remember that every friendship is different —even the one you have with your mom. But regardless, there is always a perfect tattoo for you and your best friend out there. Just keep on searching!
Featured photo contains images from @honeybee_tattoo and @tattoobychang. Design by Her Campus Media.