The tattoo world has evolved immensely over the past few decades. From the infinity tattoos of 2010 to the butterflies of 2020, we're now seeing an explosion of minimal fine line tattoos taking over the tattoo scene. In contrast to neo-traditional and traditional American styles, with their heavy contours, shading, and bright colors, fine line tattoos are simple and graceful, yet complex. Characterized by single-needle strokes and extreme levels of detail, fine line tattoos portray minimalism while requiring incredible skill and technique, making it a particularly difficult style to master. Since the thin lines stand out on their own, there's no room for error as one crooked stroke will ruin the entire tattoo. The complexity of this style is also what makes it more expensive, ranging from $100 to over $1000 dollars per piece. Lastly, fine line tattoos have opened up the tattoo world to a whole new group of people. People who are intimidated by the thought of a large, bold tattoo may find that the fine line style adheres to their aesthetic preferences. The fact that fine line tattoos are less "in your face" also makes this style a great option for a first tattoo.
I have five fine line tattoos of my own and I often forget they're even there due to how dainty they are. I got all five of my tattoos in New York by two different artists. When I was going through my research process it was difficult for me to find a comprehensive guide of artists encompassing where they were located, as well as their prices and aesthetics. So I took matters into my own hands. Here are 10 of the best fine line tattoo artists located in New York ranging in aesthetic, price, and location.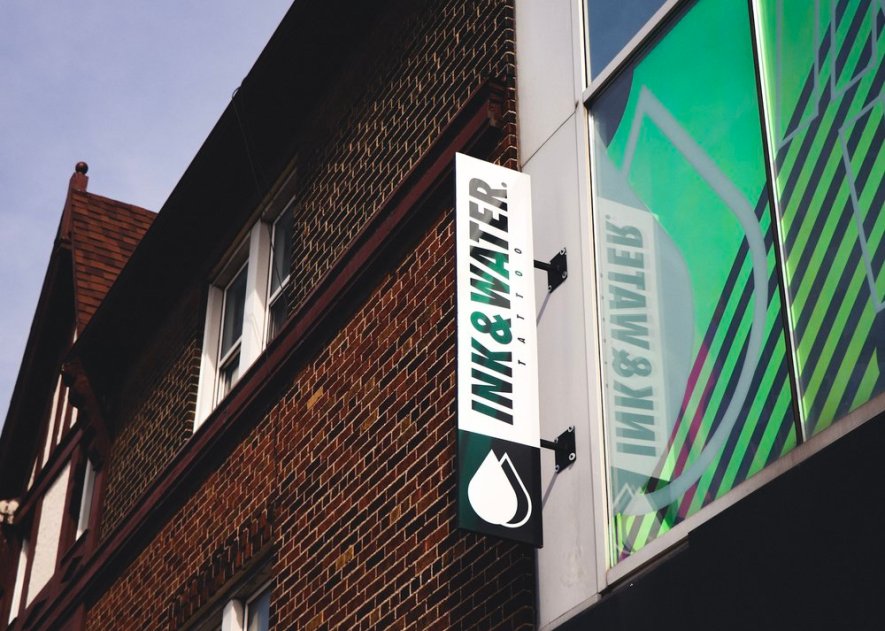 A current resident of Ink and Water NYC, JK Kim specializes in fine line single needle tattoos that range from calligraphy to larger more complex pieces. A lot of her designs are nature-inspired as various intricate flowers, plants, and fruits designs are featured on her Instagram page. However, whimsical designs such as sparkly cowboy boots and soup dumplings are also in her wheelhouse. JK charges a minimum of $350 but can be flexible depending on the budget by rethinking the size, complexity, and position of the design. Additionally, she offers a free one-year touchup policy. JK is the artist I went to for my first two tattoos and my fourth tattoo. All three are calligraphy tattoos: two on my arms and the other one down the side of my spine. JK is extremely friendly, explains everything about the tattoo and the process, and wants to get to know each and every one of her clients.
Location: Ink and Water NYC, 346 Metropolitan Avenue, Brooklyn
Price range: $350 minimum
Specialty: Single needle calligraphy and nature-inspired tattoos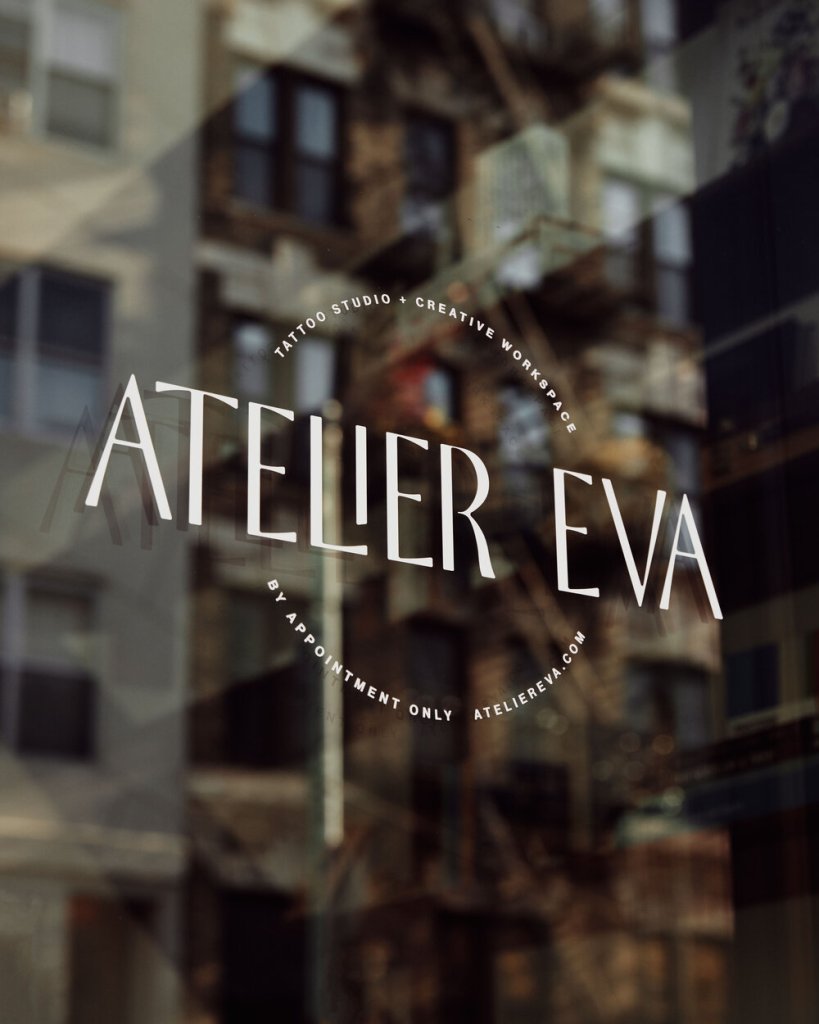 Located at Atelier Eva, Uno is a single-line tattoo specialist whose work focuses on continuous "one line" tattooing. Continuous "one line" tattooing is where the artist creates a design following just one line. The single line will overlap, but there will only be one continuous line that makes up the entire tattoo. This technique creates clean and sophisticated minimalist tattoos with intricate loops and shapes. Uno's designs span from flowers and animals to complex faces and figures. Some of her designs also feature pops of color such as circles or abstract shapes underneath the single line design which is her unique touch to a minimalist tattoo. Uno charges a minimum of $400 with an opportunity of a flat rate depending on size, complexity, and location. I'm actually planning on getting a new tattoo from Uno very soon.
Location: Atelier Eva, 29 Havemeyer St, Brooklyn
Price range: $400 minimum
Specialty: Single needle one-line tattooing
Loko is one of the three talented artists at Highline Tattoo that specializes in fine line tattooing. His tattoos are minimal, dainty, and very small. Some of his tattoos are smaller than a quarter but can vary in size. Loko's designs are heavily calligraphy-based however he also focuses on symbols, birds, flowers, and bugs such as butterflies and dragonflies. Some of his more simple tattoos are small lightning bolts, diamonds, hearts, numbers, and letters. Loko's calligraphy work is beautifully elegant and sits perfectly on the client's skin. Although some of his work can be less complex, they're just as striking due to how elegantly positioned and thought out each letter and word is to the specific client. Highline Tattoo charges a minimum of $350 but prices can vary depending on location, size, and design.
Location: Highline Tattoo, 57 W 28th St
Price range: $350 minimum
Specialty: Minimal, single needle micro tattoos

Kate, The Ghost Kat, is a 23-year-old artist working out of the art studio she created and runs. According to her website not only does she specialize in fine line tattooing, but Kat also has a passion for drawing, graphic design, painting, photography, and writing, having been an artist her whole life. She created The Ghost Kat in 2018 as "a place to combine many of her interests." My third tattoo was done by Kate, a delicate yet intricate lemon on my arm, and during my appointment, she told me how she began tattooing and how she got to where she is today. Kate started tattooing after completing an apprenticeship with a renowned artist and slowly started acquiring clients. She picked up tattooing really quickly and realized she had a natural talent for it. Once she felt ready, Kate opened up her private studio in NYC where she started building an extensive list of clients including actors Chase Stokes and Madelyn Cline from the Netflix show "Outer Banks." She specializes in single needle calligraphy as well as hyper-detailed nature-related designs such as flowers, plants, trees, fruit, and animals which are featured on her Instagram. According to the price ranges on her website, Kate works with a minimum budget of $450. Kate also accepts custom designs and will work with you to design your dream tattoo.
Location: The Ghost Kat, 319 Grand Street
Price range: Minimum of $450
Specialty: Delicate calligraphy and nature-inspired fine tattoos

Located at Macondo Brooklyn, an appointment-only private tattoo studio in Bushwick, NY, 26-year-old Olivia Chou (she/they) is a New York University grad with true raw talent. Olivia never did an apprenticeship and went straight to tattooing once she realized tattooing was truly her passion. Her natural talent shines through her designs taking inspiration from paintings, illustrations, and prints by artists such as Willy Pogany, Salvador Dali, Imao Keinen Kacho, Sandro Botticelli, and many more. Her style of tattooing is extremely unique and definitely representative of her own love for art. It features the typical characteristics of fine line tattooing, thin lines, and immense detail. However, it varies in the way her strokes are applied resembling the touch of a pencil on paper or the stroke of an ink pen making her designs works of art in and of themselves. Olivia's work is primarily inspired by nature through designs of animals, flowers, seashells, and fruit, but she also designs unique portraiture and figures inspired by different artists. She works primarily in black and white but does feature color in a variety of her flash and custom work. However, replicating other tattoo artists' work isn't something Olivia does because she values creative and artistic integrity. Price ranges from hourly of $150 to $190-$200 for her flash tattoos and $300 starting price for custom designs (with some more complex designs going over that range).
Location: Macondo Brooklyn, 1027 Grand St, Brooklyn
Price range: $150/hour, minimum of $190 for flash tattoos, & starting price of $300 for custom designs
Specialty: Nature and art inspired fine line tattoos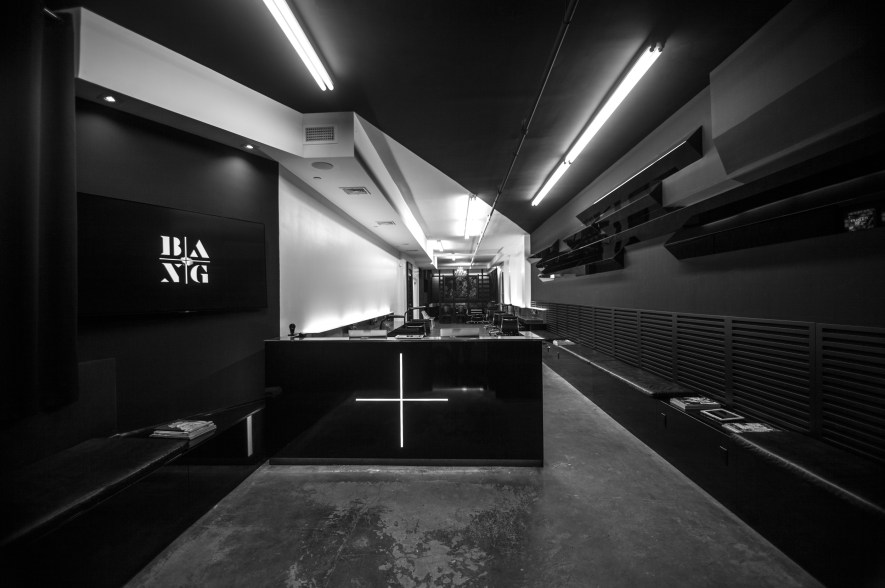 Ghinko is a fine line micro-realism tattoo artist that resides at Bang Bang Tattoo. She has an amazing story and an intense passion and appreciation for art and tattooing that is deeply personal. According to an interview with Tattoo Filter, Ghinko used art as "an outlet to draw out her feelings" helping her through a difficult moment in her life. She first started by free handing drawings on her arms with a sharpie and creating meaningful art pieces which grew her Instagram following to 10k within a couple of years. Through this growth, Ghinko was able to connect with people from all over the world and have deep and meaningful conversations by listening to their stories about depression, loss, love, and pain. She had fallen in love with creating pieces with meaning that resonate with people beyond the physical and aesthetic level. Ghinko states, "I love how all that meaning could be beautifully condensed in a minimal tattoo". She specializes in micro-realism where she fits intricate levels of detail in small tattoos inspired by nature, sculptures, mythical creatures, and art. Her designs are mesmerizing to look at due to how complex they are while simultaneously being delicate and elegant. She works with both black and white and red ink and charges a minimum budget of $600 which is on the pricer end but is absolutely worth it.
Location: Bang Bang Tattoo, 62 Grand St
Price range: $600 minimum
Specialty: Micro-realism tattooing inspired by nature and art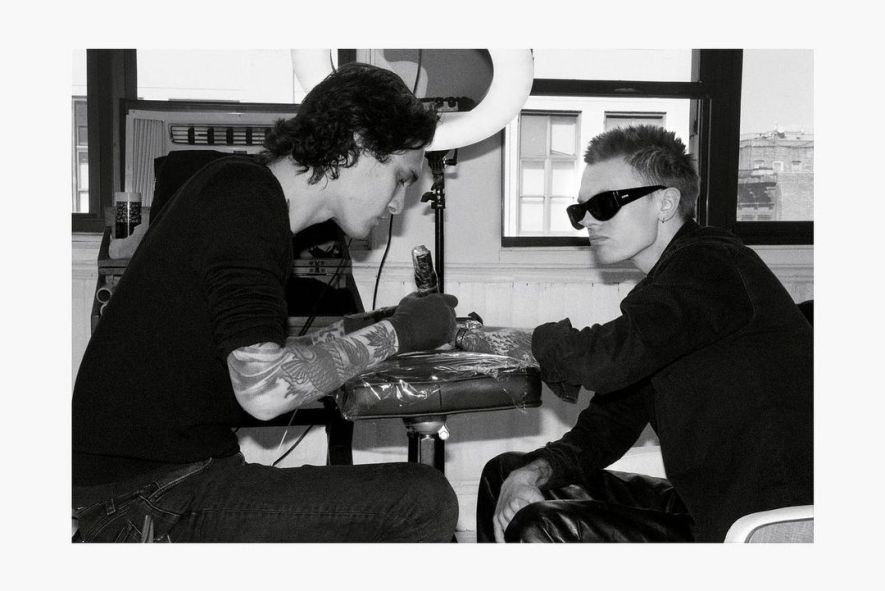 Joe Redding specializes in black, grey and fine line tattoos. His fine line tattoos are clean and sophisticated focusing mainly on single-line portraiture and figures including calligraphy, black and grey realism, and complex nature-related imagery. Redding currently works in a private studio, where his tattoo designs start at a rate of $150 and vary based on size, placement and complexity. Message Redding on Instagram for more information on custom designs and studio availability.
Location: Private Studio (319 Grand Street) – Top floor of the old Ridley & Sons building 
Price range: Minimum $150 but will vary depending on size, complexity, and placement
Specialty: Fine line and black and grey realism  
Located at Gristle Tattoo, an 100% vegan-owned shop, Fan Wu, originally from Shanghai, China has one of the most unique styles out there. According to an interview with Ink Ppl, Fan's style is predominantly fine-line, blackwork of animal portraits, anime, and custom work. Watching anime and reading manga reminds Fan of her childhood and she finds inspiration from the anime world for her designs. She also loves doing cover-ups to bring life to an old tattoo or one the client doesn't like anymore. Fan's designs are intricate and detailed line work to mimic shading without intense use of black and white shadows. Her anime work looks like it comes straight from the screen or a comic book and it's unlike any other type of design work I've seen. It's incredibly unique and stands out in the fine-line world. Gristle Tattoo's hourly and minimum rates vary by artist and range from $150-$300/hr while resident artists start at $100.
Location: Gristle Tattoo, 55 Meadow St
Price range: $150-$300/hr & $100 starting price (resident artists)
Specialty: Fine line animal, anime, and custom tattooing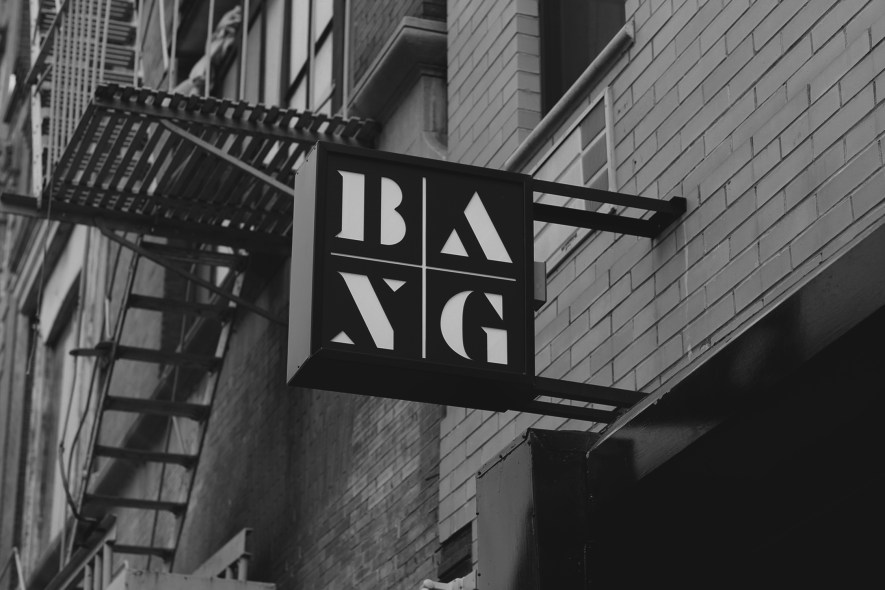 According to HypeBeast, Mr.K is a Parsons School of Design graphic design grad who went from graphic designer to fashion designer of his own line, K47, to then becoming a sought-after tattoo artist tattooing the stars. Based in New York at Bang Bang Tattoo, Mr.K is known worldwide for his black and gray fine line micro-tattooing. His clients span from Rita Ora to David Beck and Lewis Hamilton. Mr.K's designs are heavily inspired by jewelry designs as well as sculptures, paintings, and medieval motifs. A lot of his work isn't just one single tattoo but a collection of tattoos that make up a larger more complex composition that fits the client's body and vision. Mr.K does a lot of decorative hand tattoos that embellish the top of the hand and fingers taking inspiration from what rings and bracelets add to someone's everyday style. According to Bang Bang's website, pricing depends on the artist but starts at $600.
Location: Bang Bang Tattoo, 62 Grand Street
Price range: $600 minimum
Specialty: Black and gray fine line micro-tattooing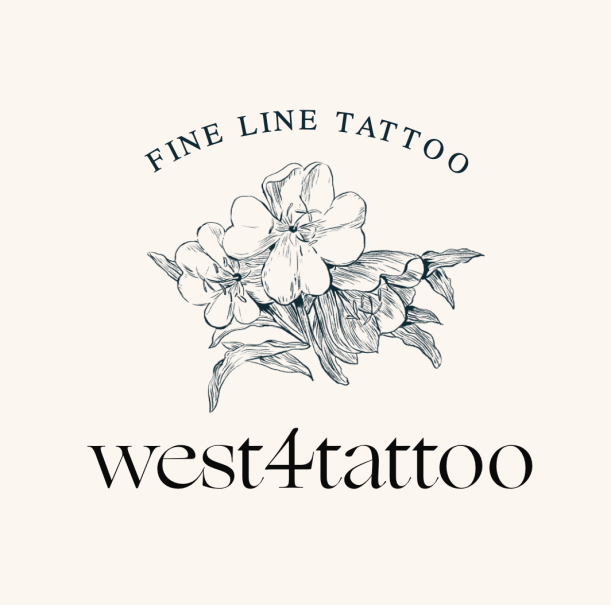 Chang is a renowned fine line tattoo artist working out of West 4 Tattoo. Chang is especially known for his floral designs and calligraphy, especially his ability to imitate handwriting clients bring to appointments, such as notes from friends, parents, and grandparents. This type of tattooing is especially meaningful to Chang's clients, and prospective clients, due to the meaning tied to having a loved one's hand-written note replicated exactly like the reference that was brought in. Chang's attention to detail and his clean, sharp, and minimalist linework is what's made him one of the most well-known fine line artists in the tattooing world. According to West 4's website, Chang is one of the first tattoo artists who developed and progressed fine line tattooing around 10 years ago making him extremely experienced in the style. West 4 charges a minimum of $300 for any tattoo and $350 on areas that have difficult retention such as lips, fingers, hands, necks, ankles, and feet. The shop also offers an hourly rate of $400/hour depending on the complexity, size, and placement of the tattoo. They also accept walk-ins and are first come first serve depending on the available artist.
Location: West 4 Tattoo, 163 W 4th St
Price range: Minimum $300 & $400/hr depending on the complexity
Specialty: Calligraphy and floral-inspired fine line tattooing