It's everyone's favorite season, and the heat has definitely arrived. So let's talk summer style. Three trends that have been dominating the summer fashion market are overalls, tassel earrings, and bandanas. all three which this Fashionista tackles effortlessly. By sticking to the same color scheme, she can add several accessories to this look without overdoing it. I love how the usage of darker colors still looks summer fresh on this blonde beauty.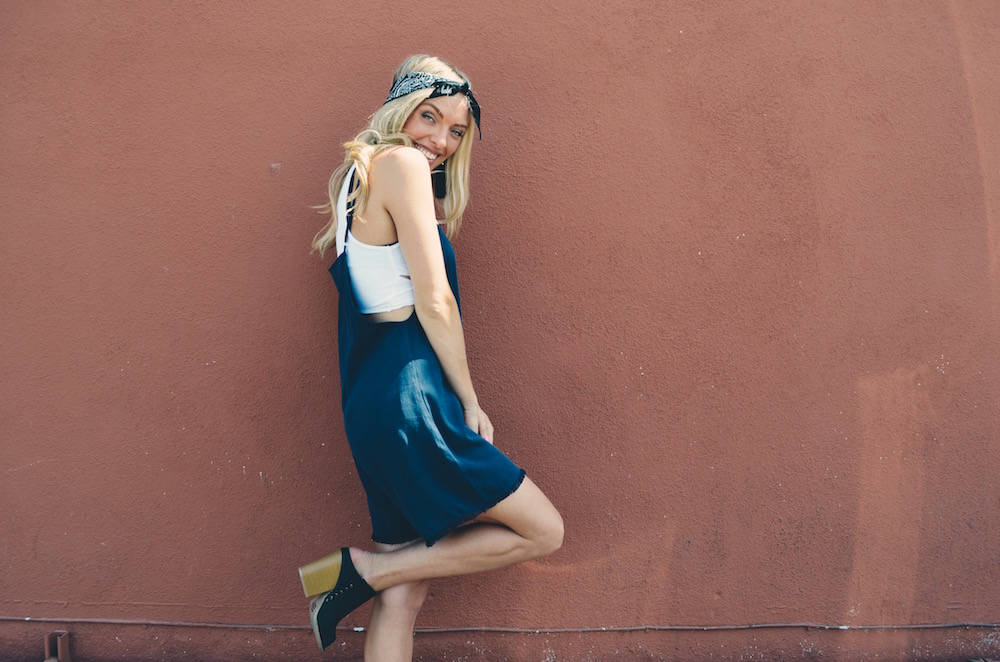 Overalls have been trending for a while, and how refreshing is it to have something in style that is insanely comfortable? I'm particularly fond of overalls that are not made of jean material, which makes them even softer. Pair them with a cute bra or a colorful crop top and you're good to go. Keeping your summer looks as light as possible is crucial during this heat wave, especially to avoid those dreaded sweat marks. It's the perfect look to travel in as well, whether it's a road trip or a plane ride.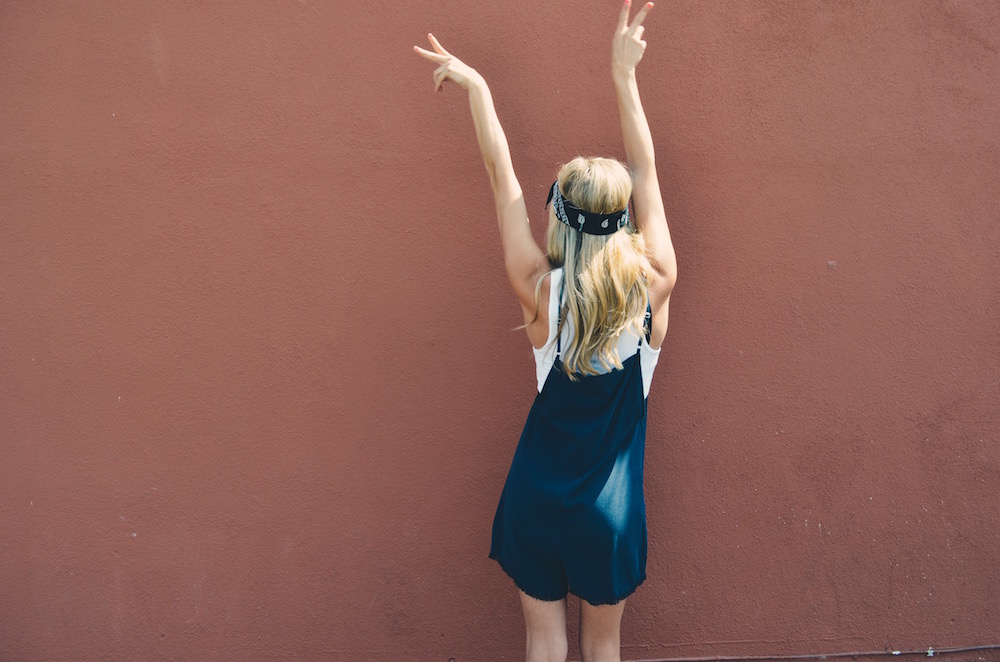 I personally adore the bandana trend, especially since it can be tied in so many different ways. Around your neck, on your head, wrapped around your bun or pony tail, on your bag. and so on. This Fashionista has a custom embroidered bandana in black, which ties together nicely with her black mules. Mules have definitely been on everyone's radar lately, and I'm not surprised. They are simple, easy to slip on, and give an effortless look. Mules have a thicker and higher heel, which makes this a great day-to-night outfit. If your forte is a killer day outfit, switch out the mules with some simple white sneakers and you are all set for your next festival. Another perfect scenario for this outfit would be a day of exploring and shopping. The overalls are easy to slip on and off, and the light fabric keeps you cool for all day activities.
Any more tricks up your sleeve for an effortless yet stylish look to drool over this summer? Let me know in the comments below!