Confession time—one of our guilty pleasures is trying out new beauty products. "Hoarding" isn't the right word for it, but we definitely help keep Sephora in business if you know what I mean. We are constantly hitting up our friends and colleagues in the beauty industry for their insight on the latest and greatest in make-up, hair and skin products.
So instead of keeping all this insider intel to ourselves, CollegeFashionista is launching a new series with some of our favorite beauty experts at Allure. Not only are they spilling (some) of their beauty secrets and sharing their must-have products, but you will get to know more about the person behind all the "beautiful" knowledge.
The round out the series, we caught up with the super chic Irma Elezovnic. As a Beauty Assistant, her job involves a lot of things, a lot of multi-tasking and testing a lot of products. Aside from her enviable job, she has an impressive nighttime skincare routine and rocks a cat-eye better than anyone we have seen in recent memory.
Check out more of our Q&A with this beauty insider and girl on the rise.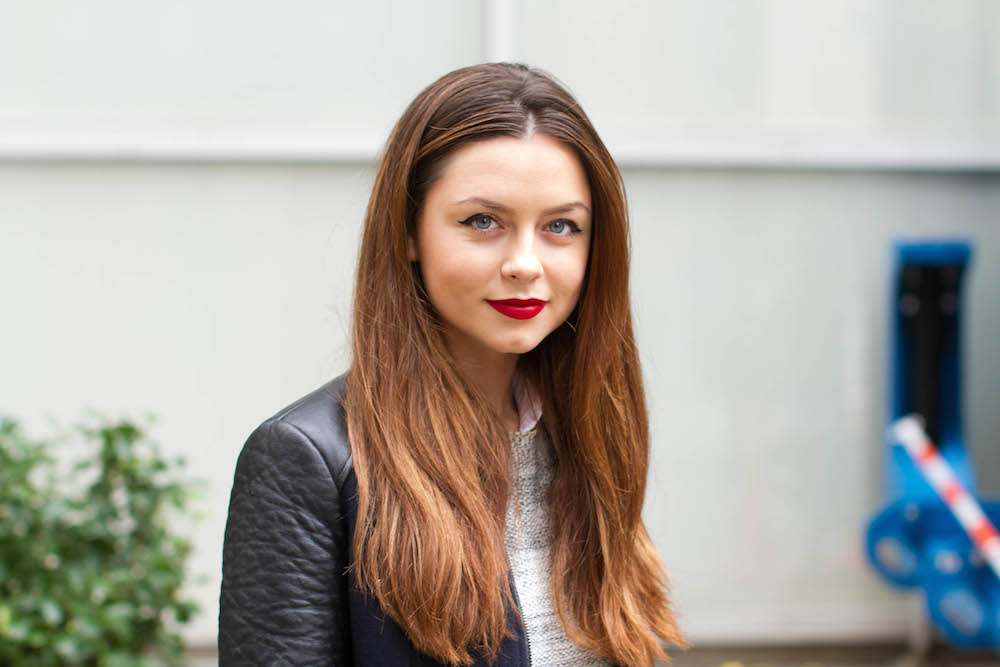 CollegeFashionista: What does your job entail at Allure? 
Irma Elezovic: As the assistant to Allure's beauty director, my day-to-day varies. I organize all of our big story run-throughs, which means I have to call in all of the newest makeup, hair and skin-care launches. I also attend market events, write for both the magazine and allure.com and, of course, test hundreds and hundreds of beauty products.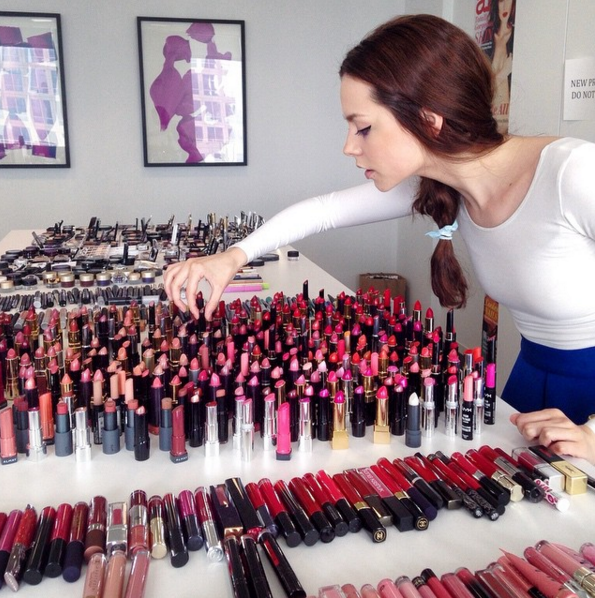 CF: What three words would you use to describe yourself? 
IE: Ambitious, happy, silly.
CF: What is the best gift you've ever received?
IE: Concert tickets to see my favorite band, Twenty One Pilots.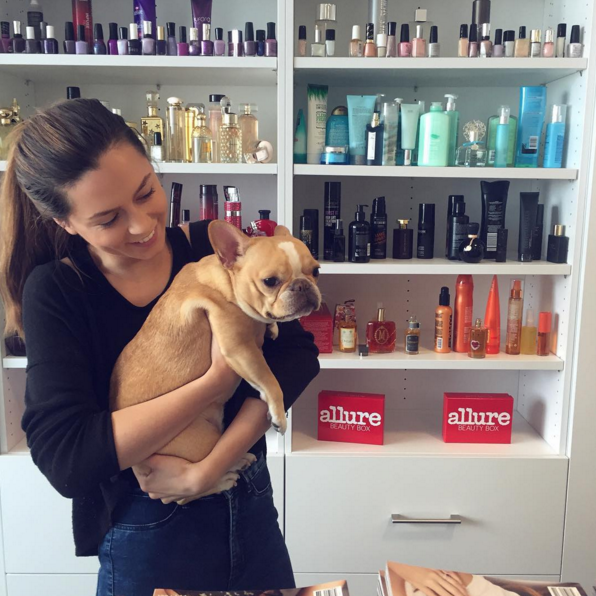 CF: What's the most worn item in your closet?
IE: My MICHAEL Michael Kors Saylor Ankle booties. I wear them with everything!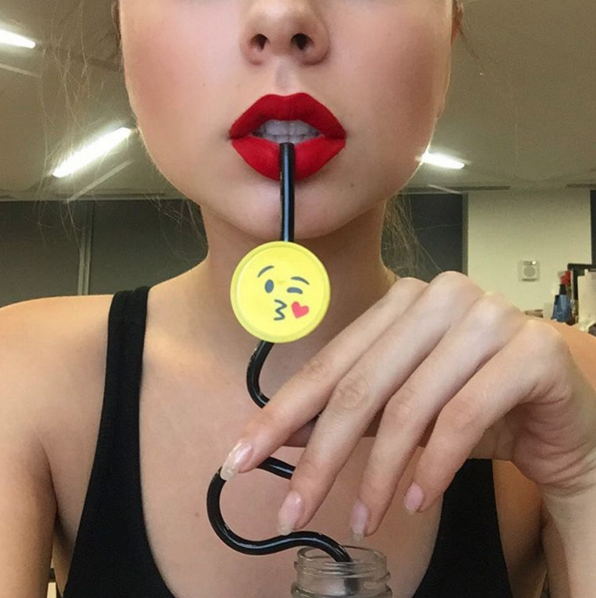 CF: What's your nighttime beauty regiment?
IE: Skin care has always been important to me so my nighttime beauty regiment is pretty long. It's the most therapeutic part of my day (I seriously look forward to it) and there's nothing more rewarding than crawling into bed knowing my skin is taken care of. I start by removing my eye makeup with Paula's Choice Gentle Touch Makeup Remover and washing my face with Tatcha's One Step Camellia Cleansing Oil. A few times a week I'll also exfoliate my skin with Tatcha's Soothing Rice Enzyme Powder— it's super gentle. Then I'll apply Estee Lauder's Micro Essence Skin Activating Treatment Lotion before layering Drunk Elephant's T.L.C. Framboos Glycolic Night Serum on top. Then I'll apply an oil, like Drunk Elephant's Virgin Marula Luxury Facial Oil and I'll let that sink for a few minutes. I'll finish off my regiment with Paula's Choice Skin Recovery Replenishing Moisturizer and two pumps of Philosophy's Miracle Worker Anti-Aging Retinoid Eye Repair. Voilà!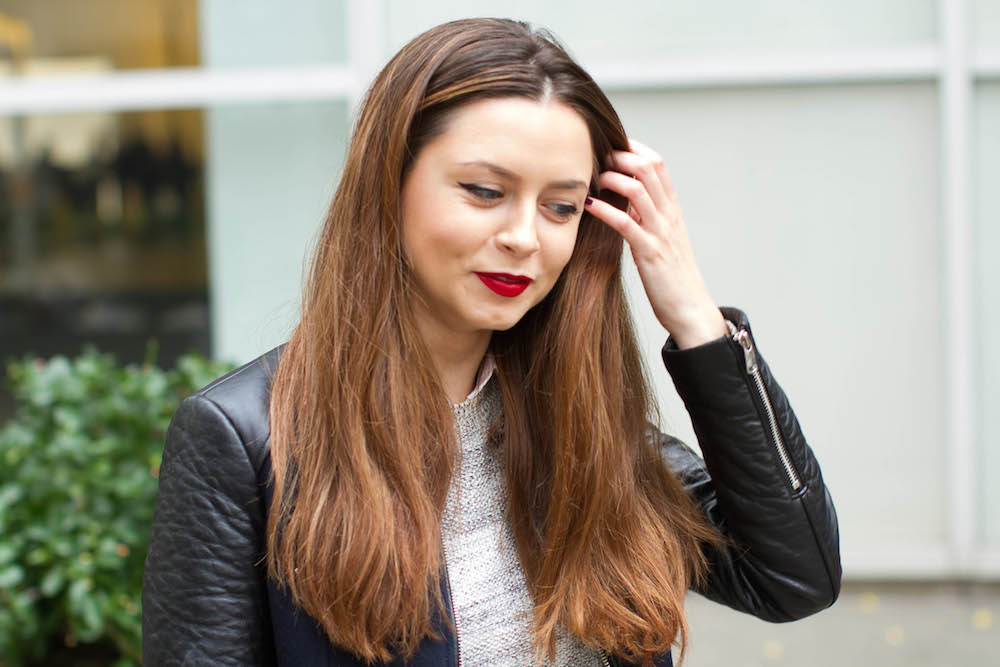 CF: One beauty product you can't live without?
IE: Kat Von D Tattoo Liner— you'll rarely catch me without my signature cat eye, and this liner creates the best flick. 
Instagram photos via Irma's Instagram Account