It's almost my favorite times of the year — spring! Seriously, who isn't in love with springtime? The weather is heating up, the semester is coming to an end, and I can practically see all of my exciting summer travel plans coming to fruition. In a time defined by fresh starts and a transition to warmer temperatures, my wardrobe is also seeing a major shift as we head into the spring months. 
I'm saying goodbye to my precious Ugg boots and hello to cropped denim shorts during this time of the year. However, there is one winter-inspired style I'm just not ready to give up quite yet, and that's the puffer jacket. You may be wondering, "McKinley, how are you going to style a bulky puffer jacket with this year's hottest spring fashions?" Well, I'm here to tell you exactly how… with a puffer vest.
Really, puffer vests are one of this spring's hottest emerging trends, and I'm not mad about it at all. They give off that chic, minimalistic vibe that regular puffers do with a lighter look to them. If you're looking to sport a puffy vest this spring, I've got you covered with 9 styles that are totally on trend.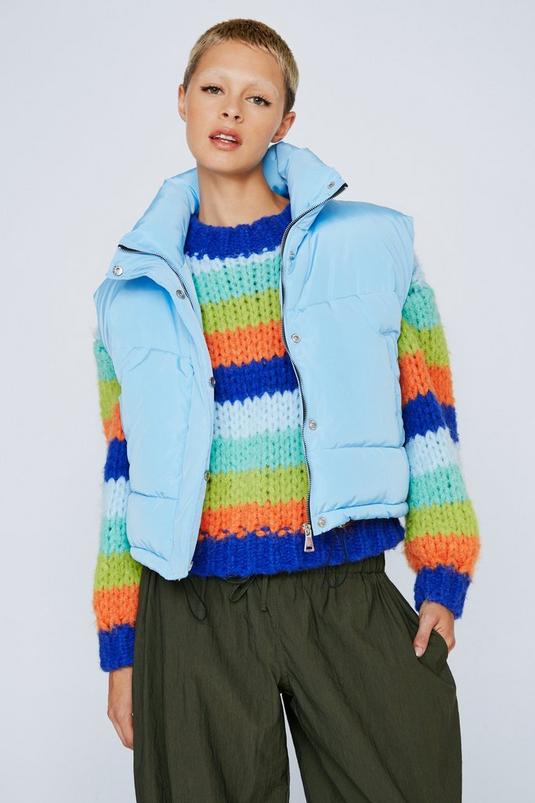 Nasty Gal Cropped Puffer Zip Through Body Warmer
Wow… I mean, do I even need to say anything about this puffer vest? The color speaks for it's self, TBH.
Available in Baby Blue. $19.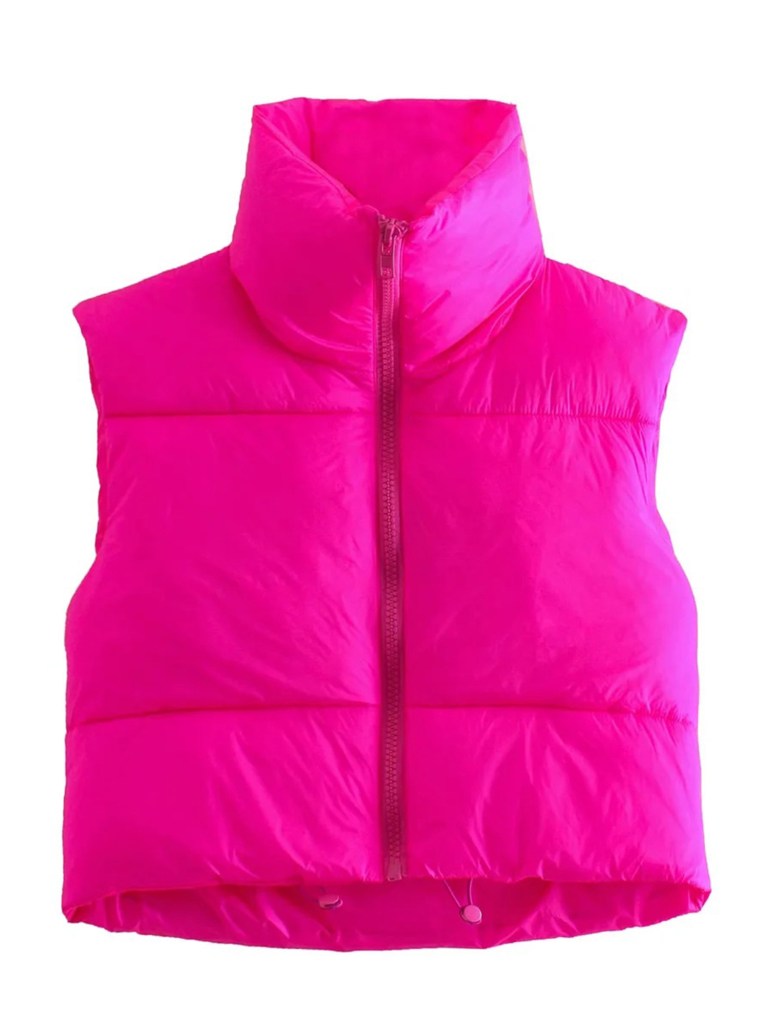 AMILIEe Women Short Vest
How could you not fall in love with this vest? Though it's marketed for the winter season, the lightweight material makes it fully functional for this spring season.
Available in Pink, Green, Orange & White. $19.
H&M Puffer Vest
The pastel colors of this puffer vest from H&M are so spring it hurts. While I'm totally in love with the light yellow shade of this one, it also comes in white, giving off that light, airy feel that I love during spring time.
Available in Light Yellow & Cream. $25.
American Threads Elodie Cropped Puffer Vest
I am living for the high-neckline of this puffer vest: It folds over giving it a business casual blended with a quintessential girl-on-the-go look.
Available in Cobalt Blue and Ivory. $50.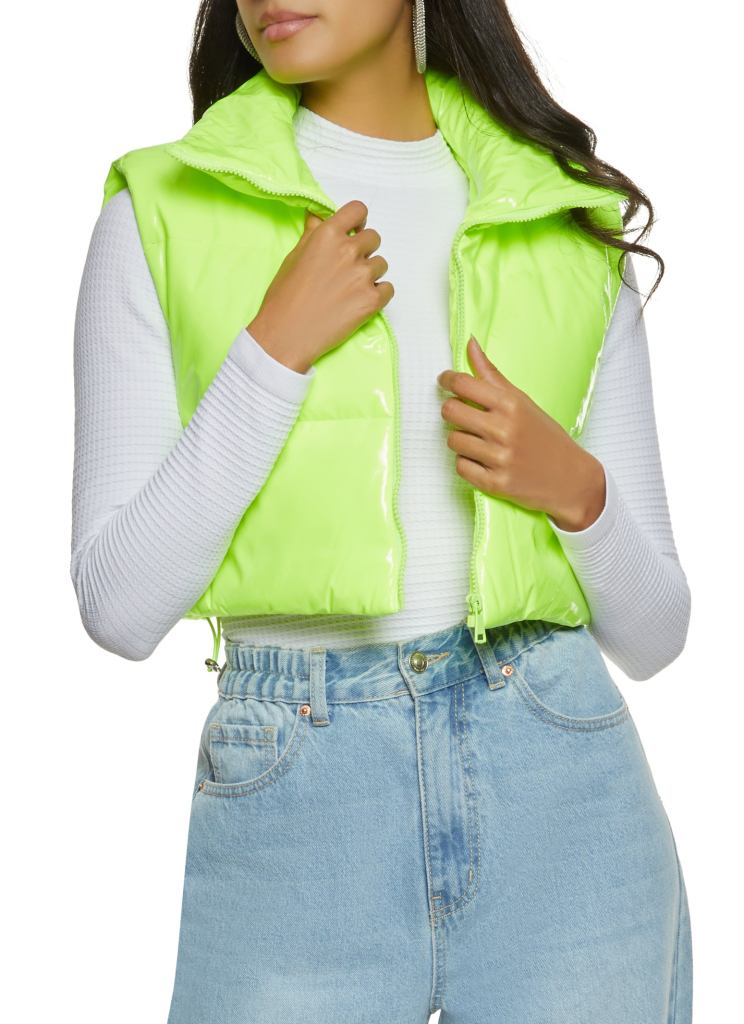 Rainbow Cropped Faux Leather Puffer Vest
I am here for a faux leather moment, and this pop of a bright color is just going to mesh so well with my spring color fashion palette.
Available in Lime, Camel, Green, Kelly Green, Mocha, Pink, Royal Blue, & Taupe. $25.
ASYOU PU Croc Puffer Vest
I mean, come on: This lilac color is just to die for.
Available in Lilac. $75.
Steve Madden Daisy Vest
Talk about a 2-in-1, the Daisy vest from Steve Madden is quite honestly iconic. Not to mention this highlighter color is just SO springy.
Available in Black. $50.
Fashion Nova Zoey Puffer Vest
Coming in at a whopping $15, this puffer vest from Fashion Nova is the perfect item if you're looking to test out an affordable puffer vest.
Available in Pink, Black, Olive, Orange, & White. $15.
ZARA Short Puffer Vest
Two words: Neutral colors. Ah — I'm a sucker for all neutral colors (hello beige and brown, I'm looking at you), so of course this ZARA puffer vest is the one for me.
Available in Ecru & Black. $50.