As you are all aware, the best time of year is finally here! Get ready for hayrides, pumpkin patches, and hot apple cider as we embrace the fall season. We can't forget every fashionista's favorite holiday: Halloween. For some, coming up with costumes may be simple, but for others—including myself, it can be a massive struggle. Don't fear though, these costume ideas are budget friendly and can be put together with items you probably already have in your closet.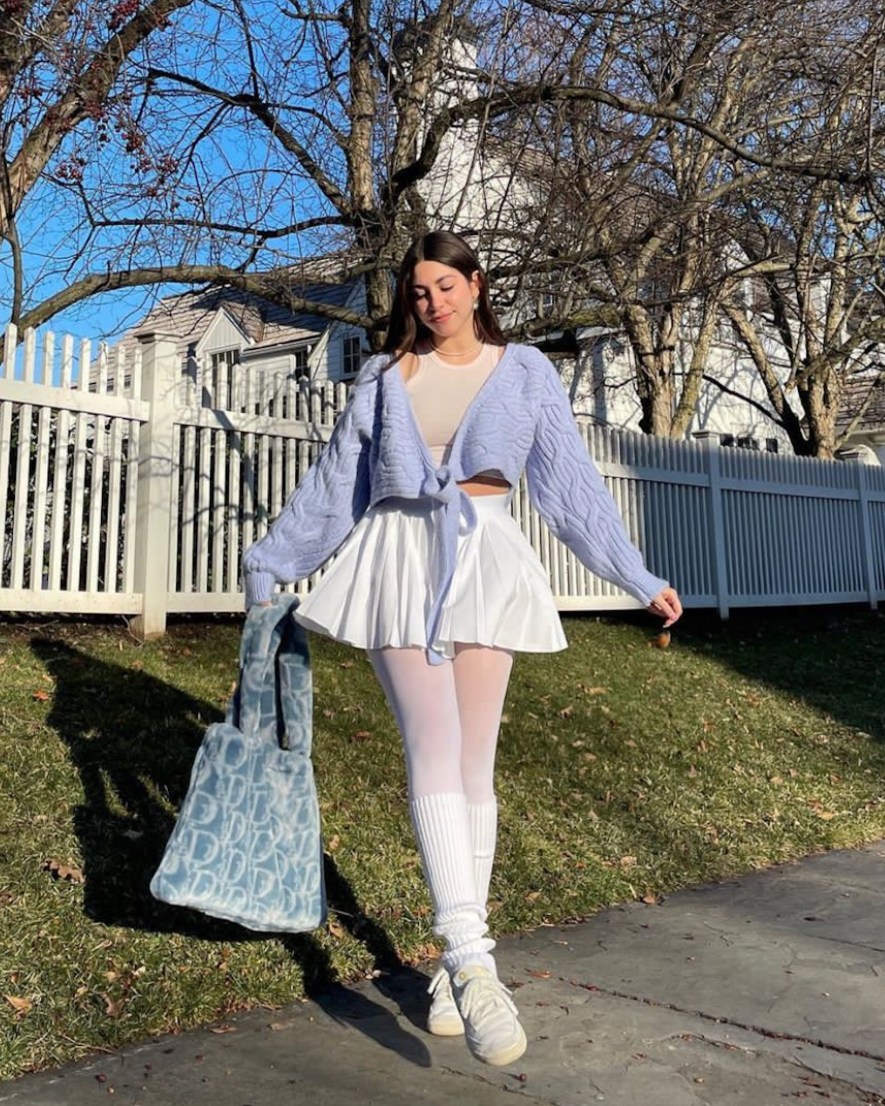 01. Trendy Ballerina
Everyone step aside, balletcore coming through! This super cute costume only needs a pair of leg warmers, some tights, a tennis skirt, and halter/spaghetti strap top paired with a cozy blouse or sweater. Throw on some ballet flats or a pair of chunky sneakers and your ballet-core inspired look is complete!
02. Flirty Fairy
Pixie dust anyone? With this costume, you'll be the cutest one at your Halloween party. All you need is a pastel dress , some adorable, shimmering wings, and heels or sneakers, depending on your preferred shoe style. This look is totally customizable depending on pieces you already own! Add some glitter eyeshadow and you're ready to go.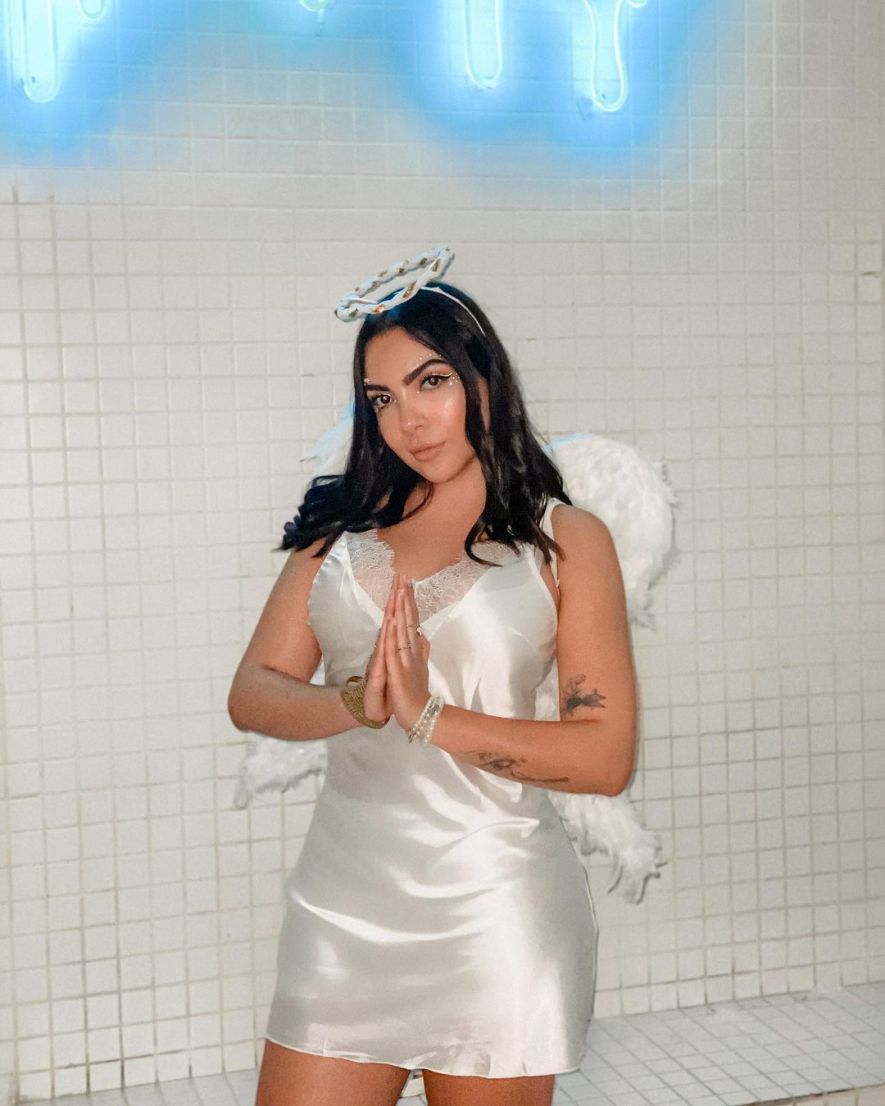 03. Glowing Angel
Come through silky nightgown! This angel costume is simple but it always looks good. All you'll need is a white dress, silk nightgown or set paired with fluffy wings and a halo to really pull the costume together and finish the look. Experiment with shimmering, angelic makeup to elevate the costume.
04. Daphne Blake (The Mystery Gang)
Jeepers! This costume idea is very easy to put together and super cute! Daphne's look has so many ways to make your own. All you need are her signature colors which are purple and green, with knee high boots to really put the fit together.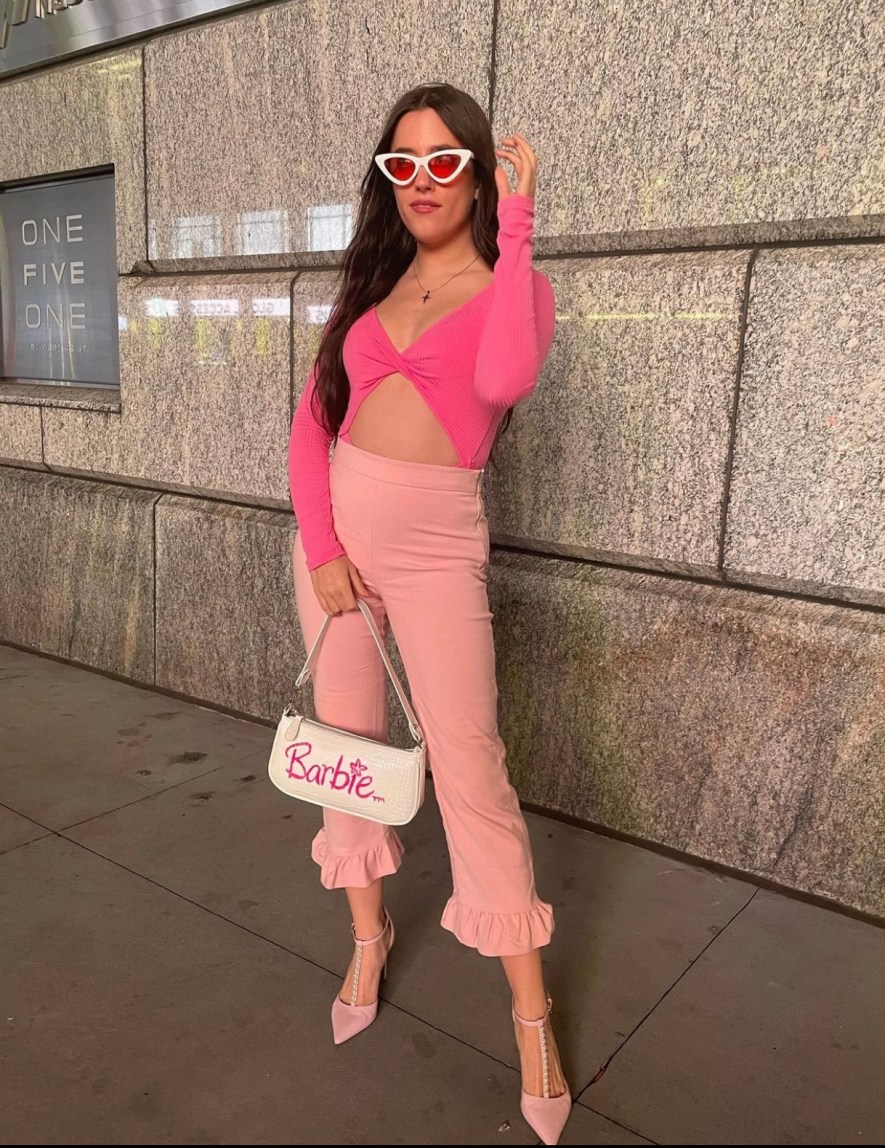 05. Funky Barbie
Come on Barbie, let's go party! Barbiecore mainly consists of pink—lots and lots of pink. Don't worry if you don't have blonde hair—you can still embrace this trending aesthetic. All this Barbie costume needs is a gorgeous pink outfit and some statement accessories you already have in your closet.
06. Glamorous Witch
Who said dressing up as a witch can't be glamorous? To get this witch glam look, choose your favorite little black dress, black boots or pumps, black or red lipstick, and a pointed witch hat. There you have it, the perfect glam but grunge look to make your own.
07. Stylish Mummy
Hurry and grab all the gauze you can get to achieve this stylish mummy costume. Seen pictured, wrap yourself in medical gauze and wear white spandex shorts, or any other white attire. To nail this costume, grab some tape and dark makeup and you'll be good to go.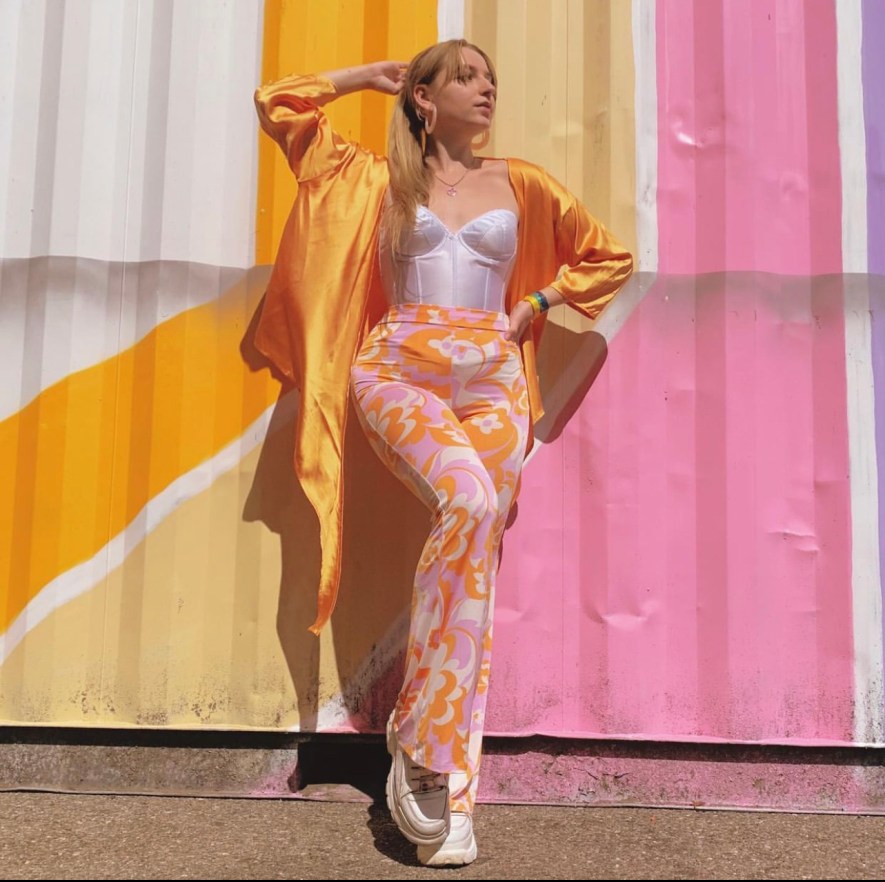 08. 70's Chic
It's time to get groovy! There are many elements of 70s fashion, as well as many choices for your costume. If you want to keep things simple, all you need are some flowing, colorful pants and a cute top! It's entirely up to you what shoes and accessories you'd like to finish the look. I recommend chunky accessories and white boots!
09. Pretty Princess
Not all princesses need crowns! With this royal outfit, you can ditch the classic crown in favor of cottagecore ribbons. Then, style a lovely gown of your choice, a pair of heels, and accessories that match with the overall look.
Featured Image via