When the sun starts fading as we roll out of August, many of us say goodbye (with tears in our eyes) to products that make up more exciting and dewy looks for the summer. But we shouldn't have to leave behind all the glow and fun just because the fun-in-the-sun months are behind us! Here are six summer products I'm keeping around as year-round essentials.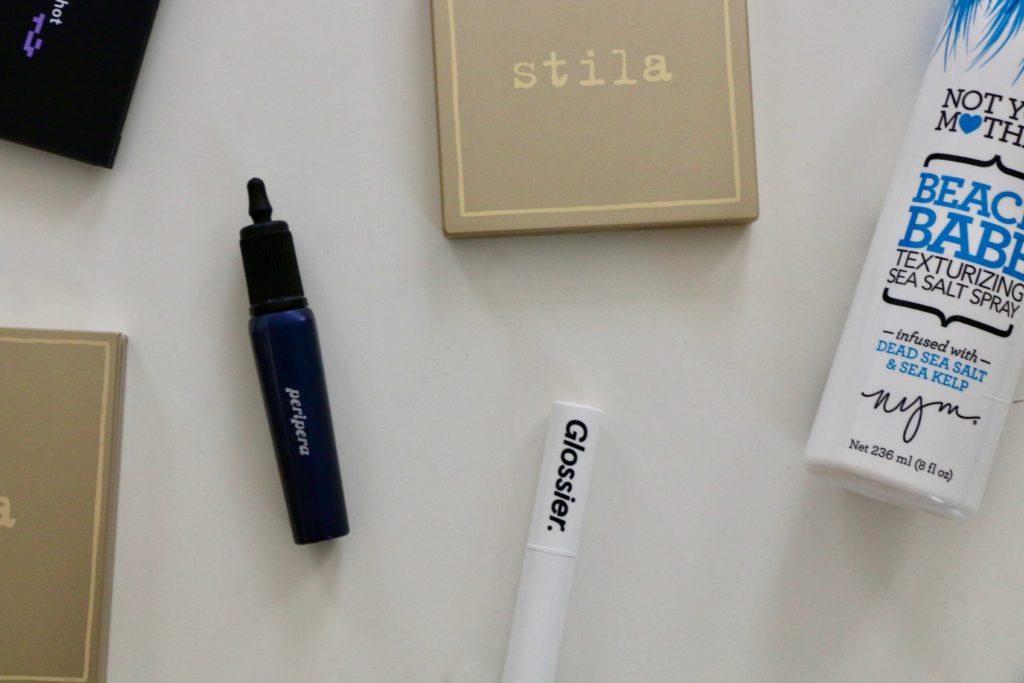 1—Eye shadows that pop. While everyone transitions to a muted pink or neutral eye after summer passes, I like to go for a super pigmented pink or a red that pops—eye looks typically reserved for the summer. My favorite to work with right now is Pigalle from the Stila Eyes are the Window: Spirit palette.
2—Sea salt spray. When summer rolls around, everyone goes out to buy sea salt spray for those perfect beachy waves. I have curly hair, though, so this stays in my rotation all year long to give me volume and that nice tousled look for the style I want.
3—Bronzer. Bronzer might seem like an especially summer product to complement and amplify the tan you got while on vacation but I like to use it to sculpt and give my face definition while adding a hint of extra color regardless of the season. It's a perfect substitute for when you don't want to do heavy contouring, especially if your bronzer doesn't have any sparkle in it.
4—Highlighter. The sun might be brighter in the summer, but that doesn't mean that has to apply to your glow, too! To keep my cheekbones looking high and my skin looking bright, I use a pearl toned highlighter. Or if you want a warmer look, you can also go with a blush with some sparkle like Nars' Orgasm.
5—Au naturel lipsticks. The 'I woke up like this' fresh-faced look featuring the au naturel lip is most in during the summer months. But having healthy, natural looking lips is in any time of the year so consider giving your natural-lip lipstick (mine's Generation G in Leo) a permanent spot in your lipstick lineup.
6—Non-black liners (and mascaras). I give my love of everything black a break in the summertime and sub in some navy and olive eyeliners and mascaras. But besides giving my black products a rest, they look great and keep my look interesting in subtle ways, which is great for when I do want to go for a more unconventional fall or winter look for the rest of my face. 
Do you have any summer products that you like to keep in rotation all year? Let me know in the comments below!