With the peak of summer quickly approaching, it's time for Fashionistas to break out their most fashionable pieces and embrace the summer trends.  A popular trend for spring has been raw hem denim jeans. Jeans are not always the first choice in the summer heat, so luckily this raw hem trend has evolved. Raw hem denim shorts are the new trend for summer, and especially when they're high-waisted. For different ideas on how to style this summer trend, you've come to the right place!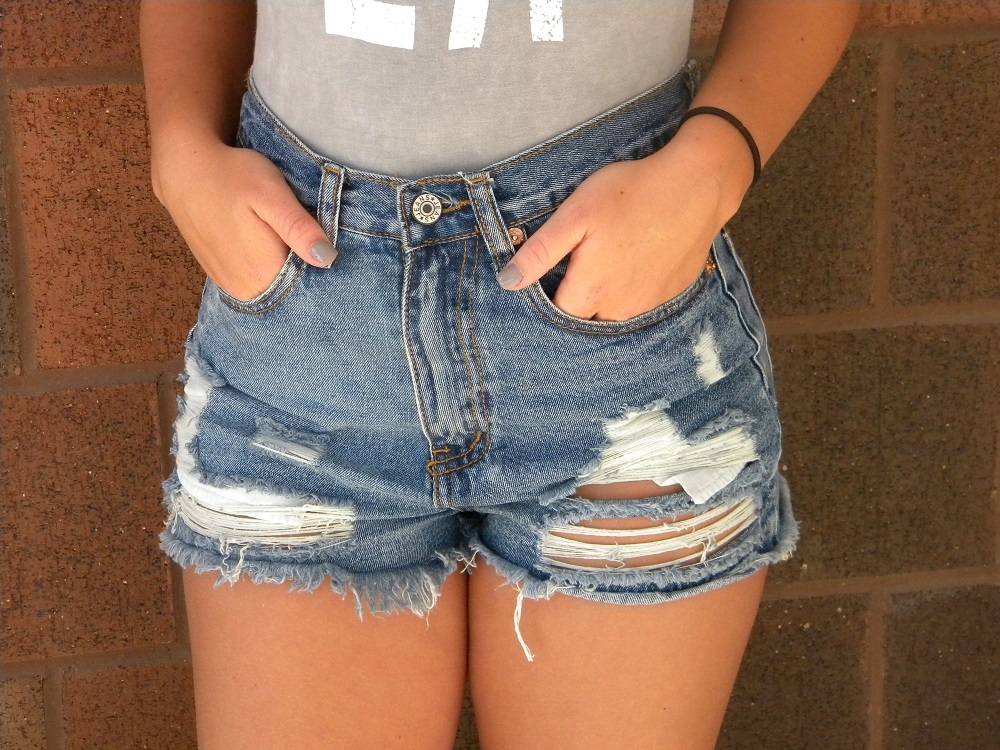 1—Casual. The raw hem trend itself can be daring for some Fashionistas, but it's even more so when the jeans are also high-waisted. To keep the focus on the trend, pair them with something casual such as a plain tank top or T-shirt. To complete the casual style, add Vans like this Fashionista or even just flip-flops!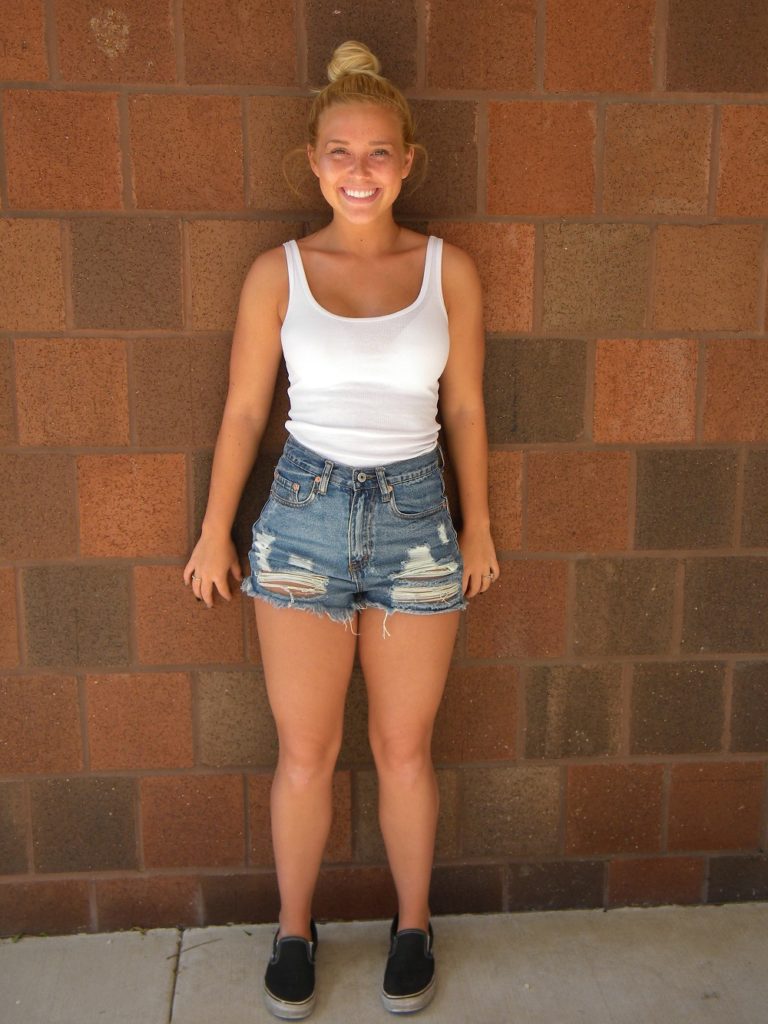 2—Poolside.  An easy way to wear this trend is as a swimsuit cover-up to and from the pool or beach. This Fashionista rocked them with a vibrant one piece. Easily slip them on over your swimsuit after a day of fun in the sun!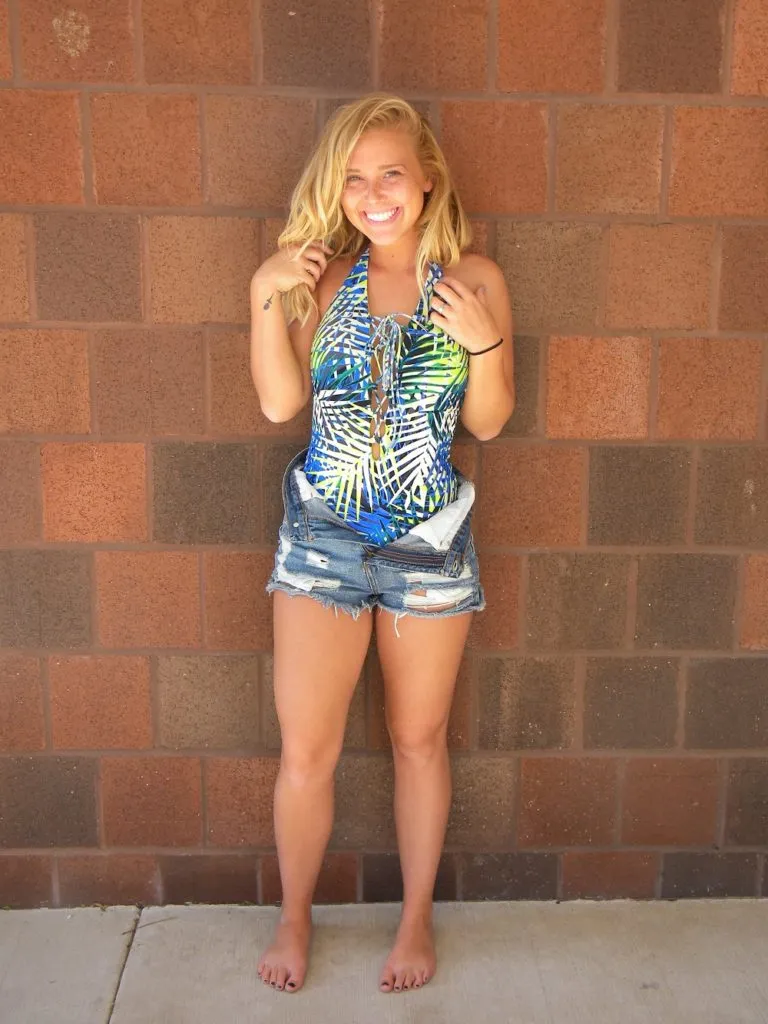 3—Girl next door.  To rock this new trend while still being classic is simple.  Pair the denim shorts with a striped blouse and a pair of flats for a casual but trendy look. To make this classic style even trendier, add some statement jewelry or a cute purse!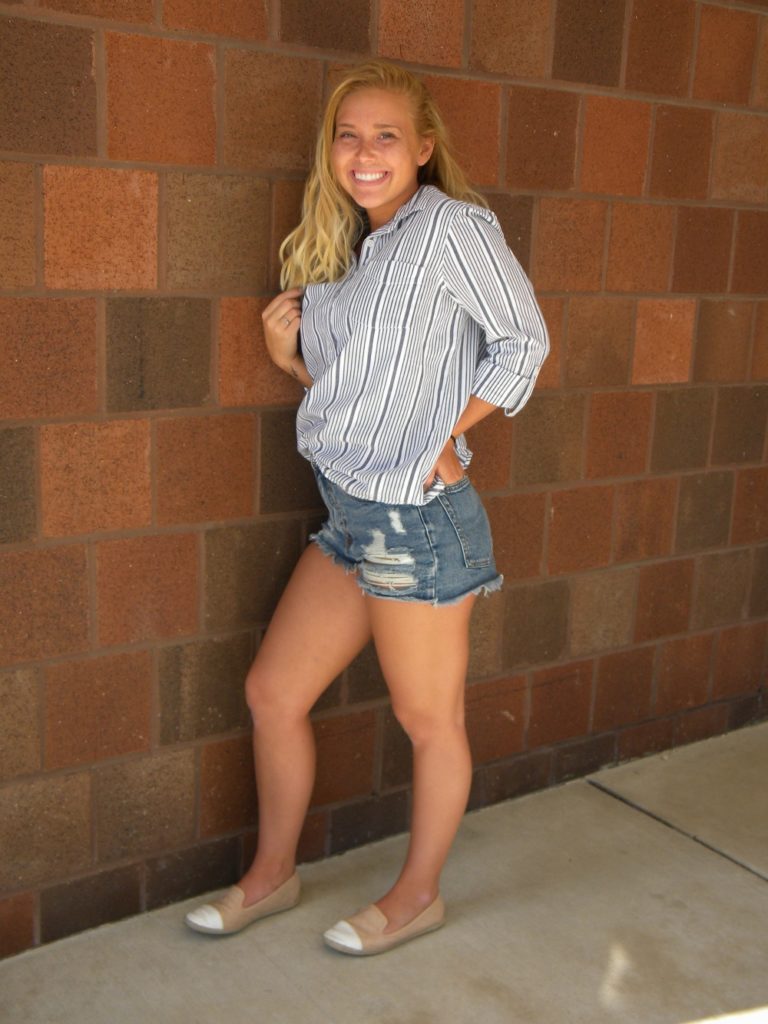 4—Boho.  This trend can easily be paired with other trends, such as the bohemian trend. This Fashionista rocked this style by pairing her denim shorts with a white tank top and a flowy kimono with a gold arrow pattern, sandals, and circle sunglasses. To make this look even more boho, simply swap the sandals for ones with fringe, add a hat, and add long gold chains or body chains as accessories!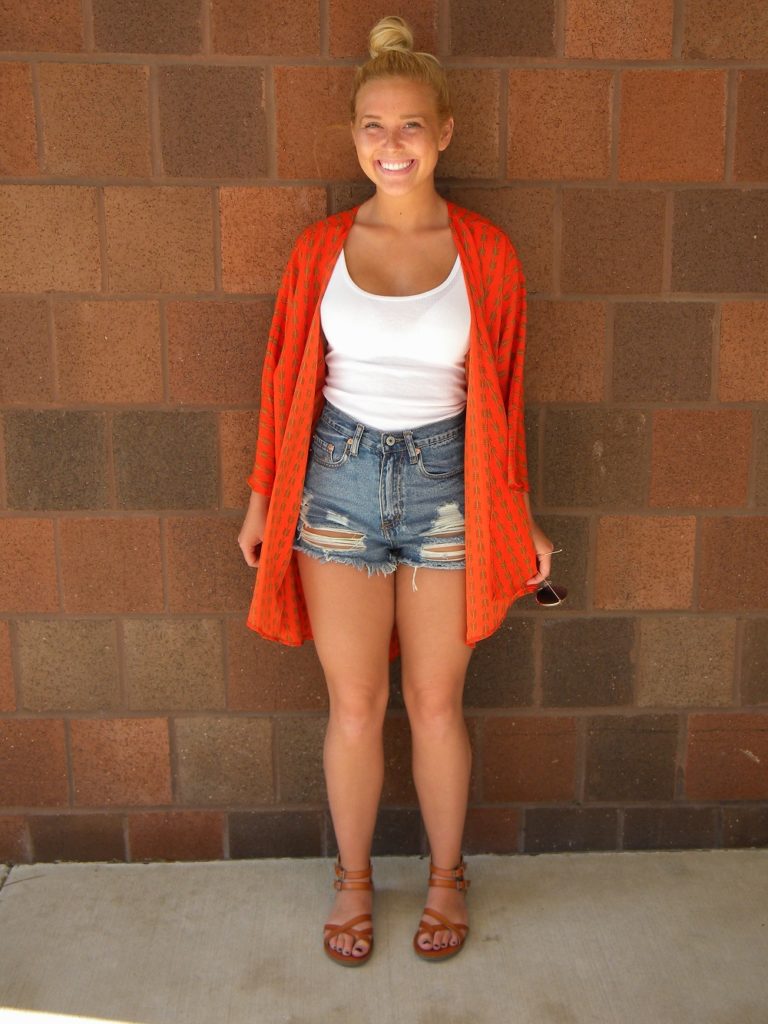 5—Streetwear. To take the raw hem trend to the streets, this Fashionista paired her denim shorts with a graphic bodysuit, a light camo jacket, and black sandals. To make this look even more street style, try swapping the sandals for sneakers, a bag/purse, and some accessories!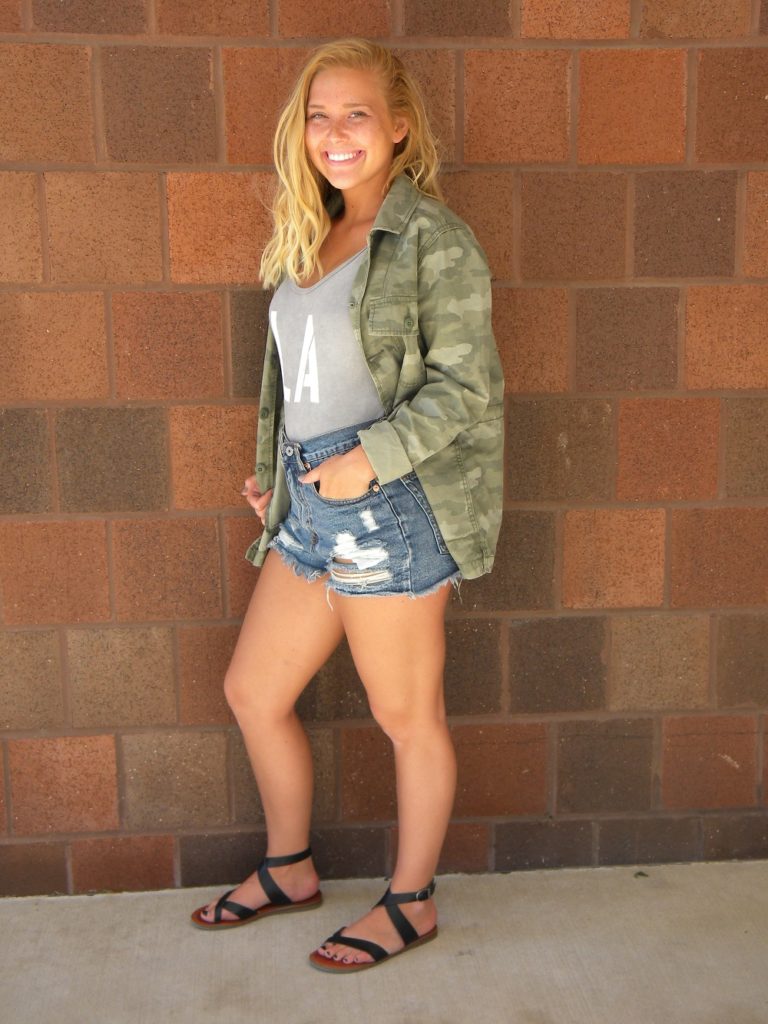 Even though the raw hem denim trend is slightly outside the box, many Fashionistas are still trying out and embracing it with open arms!
Have you tried out the raw hem denim trend? How do you personally style it? Let me know in the comments or show us on social media! Don't forget to tag @CFashionista!