As I'm entering my senior year of college, I often wonder what career path would make me the happiest. The phrase "choose a job you love and you'll never work a day" is a constant in my mind. But what does it mean? For some community members, it means starting a small business where lifelong passions become joyful work. With their passions ranging from fashion and jewelry to digital media, the creative College Fashionista community has a lot to share. Check out these eight community member-owned small businesses and follow them on their exciting journeys. Each small business owner has a unique and inspiring story to tell.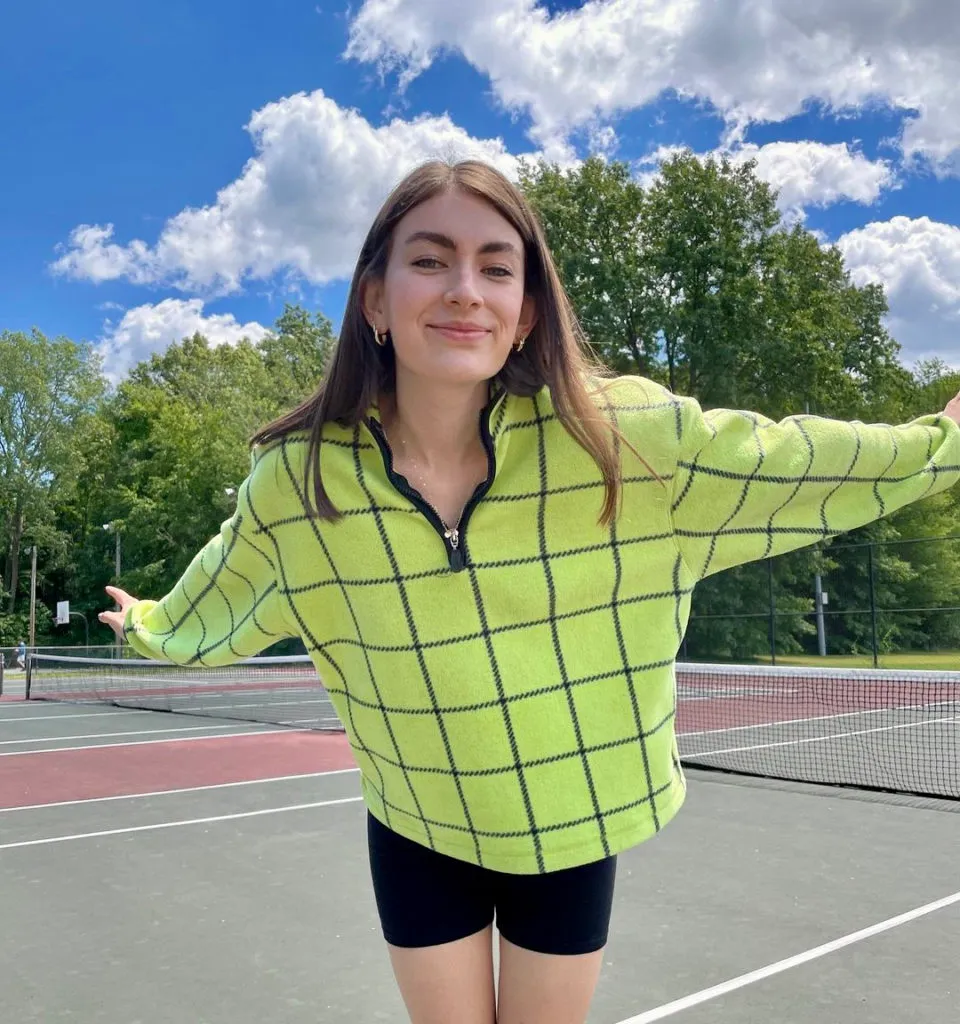 1. Little Goat Vintage
From a hobby to a thriving small business — Anina Vancheri, the founder of Little Goat Vintage, is a vintage reseller who specializes in "curated selections of hand-picked secondhand clothing and accessories." Looking for retro and Y2K fashion items? Little Goat Vintage has you covered! Founded just a few months ago in June 2021, Anina started her business to share her special talent for finding "hidden gems" and interesting vintage fashion pieces. As an avid believer that "shopping secondhand is the future," Anina describes it as "the perfect way to develop a unique personal style" while working towards achieving a more sustainable future by minimizing waste.
Follow Anina's small business journey @littlegoatvintage.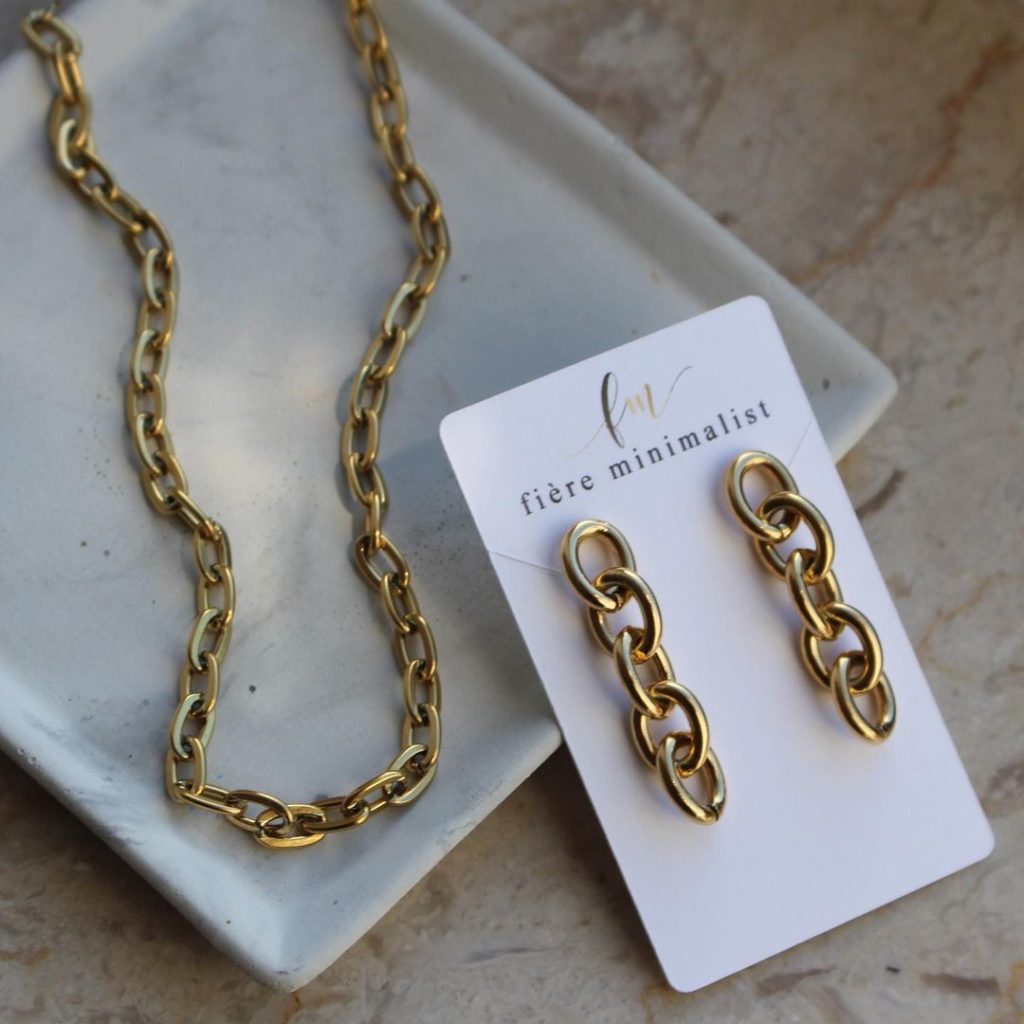 2. Fière Minimalist
Fueled by her love for accessories, Lisette Melendez created the jewelry brand, Fière Minimalist, to inspire fashion enthusiasts "to build a collection of timeless pieces" while being cost efficient. Through designing "tarnish-resistant jewelry curated for the proud minimalist," Fière Minimalist "encourages people to confidently express their personal style with affordable, quality pieces that are made to last." Fière Minimalist offers a beautiful array of thoughtfully crafted necklaces, earrings, bracelets, rings, and more!
Follow Lisette's small business journey @fiereminimalist.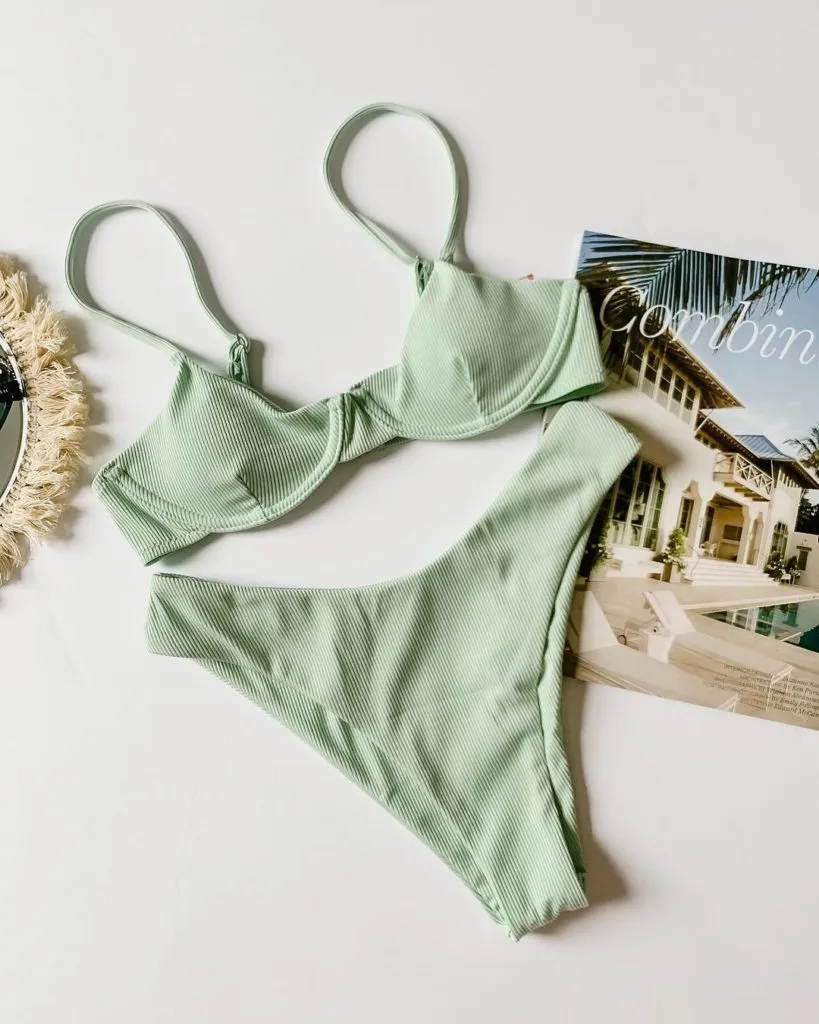 3. Ruhe Trouvaille
Founded by Megan Todd, a recent fashion merchandising grad, Ruhe Trouvaille "is an online boutique that provides trendy, affordable, and quality fashion to all women." Ruhe Trouvaille's mission is to "carry clothing that is unique and brings about confidence. We hope you love what you wear and love yourself even more while wearing it." With everything ranging from cute activewear to denim, and dresses, Ruhe Trouvaille is the ultimate one-stop shop for all things fashion. In addition to their online shop, you can also find Ruhe Trouvaille at vendor/pop-up events all around Central & Northern Illinois!
Follow Megan's small business journey @ruhetrouvaille.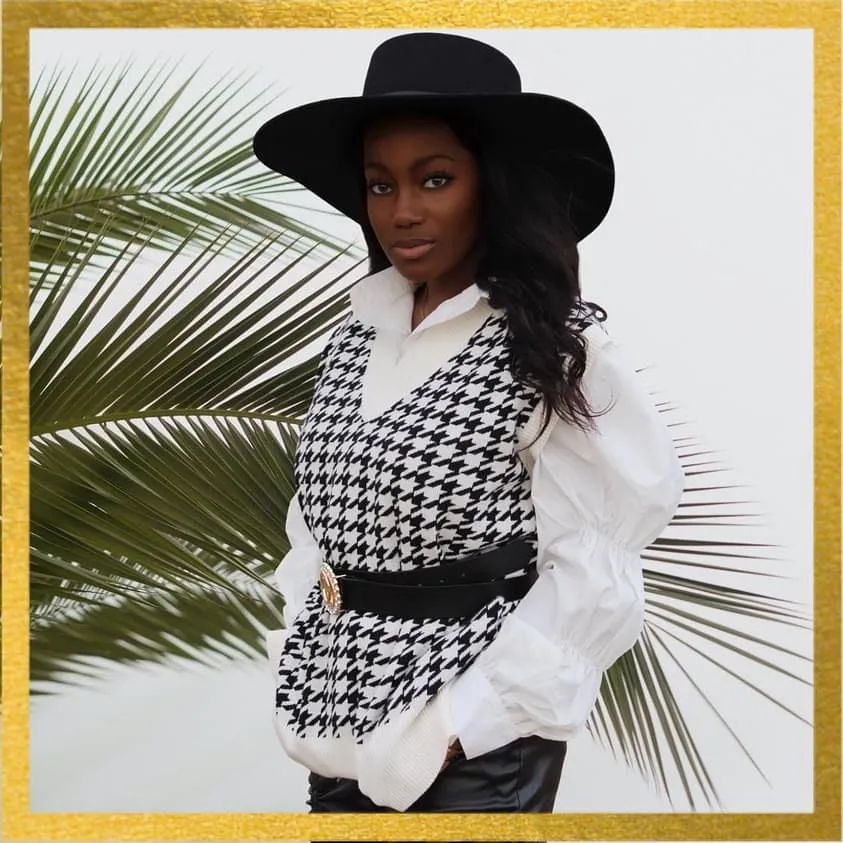 4. BOOGEE
Created as a brand to empower and connect youth with their faith, BOOGEE is an online boutique that offers fashion with a purpose. Founded by Shaniya T Moore in 2018, BOOGEE began as a side project in college and has now evolved into a clothing boutique, dog collection, and public relations/ marketing consulting agency. Through her brand, Shaniya strives to empower people "to find what makes them 'Boogee'.
Follow Shaniya's small business journey @shopboogeeb.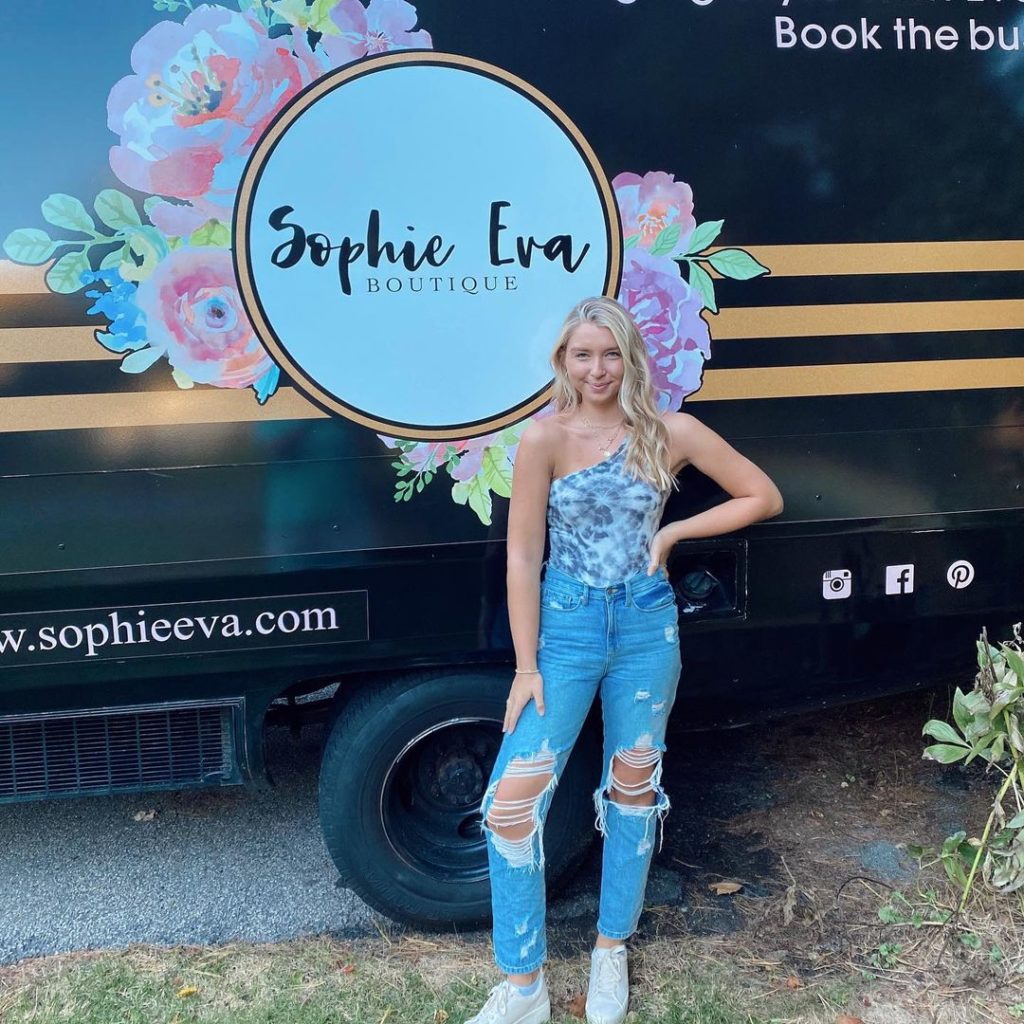 5. Sophie Eva Boutique
Inspired by her mother's lifelong passion for fashion, Sophie Lannon operates an online boutique and mobile fashion truck called Sophie Eva Boutique. Sophie describes the innovative concept as a walk-in truck where you can shop "trendy, contemporary, and classic" women's clothing and accessories. Sophie loves her mobile fashion truck because it gives her the flexibility to make personal home visits, and travel to parties, markets, and festivals. Based out of Boston, you can spot Sophie traveling all over Massachusetts and New England with her boutique. Don't live in the area? You can also find her boutique online!
Discount alert! Get 20% off your next purchase with the code "Cfashionista".
Follow Sophie's small business journey @sophieeva.boutique.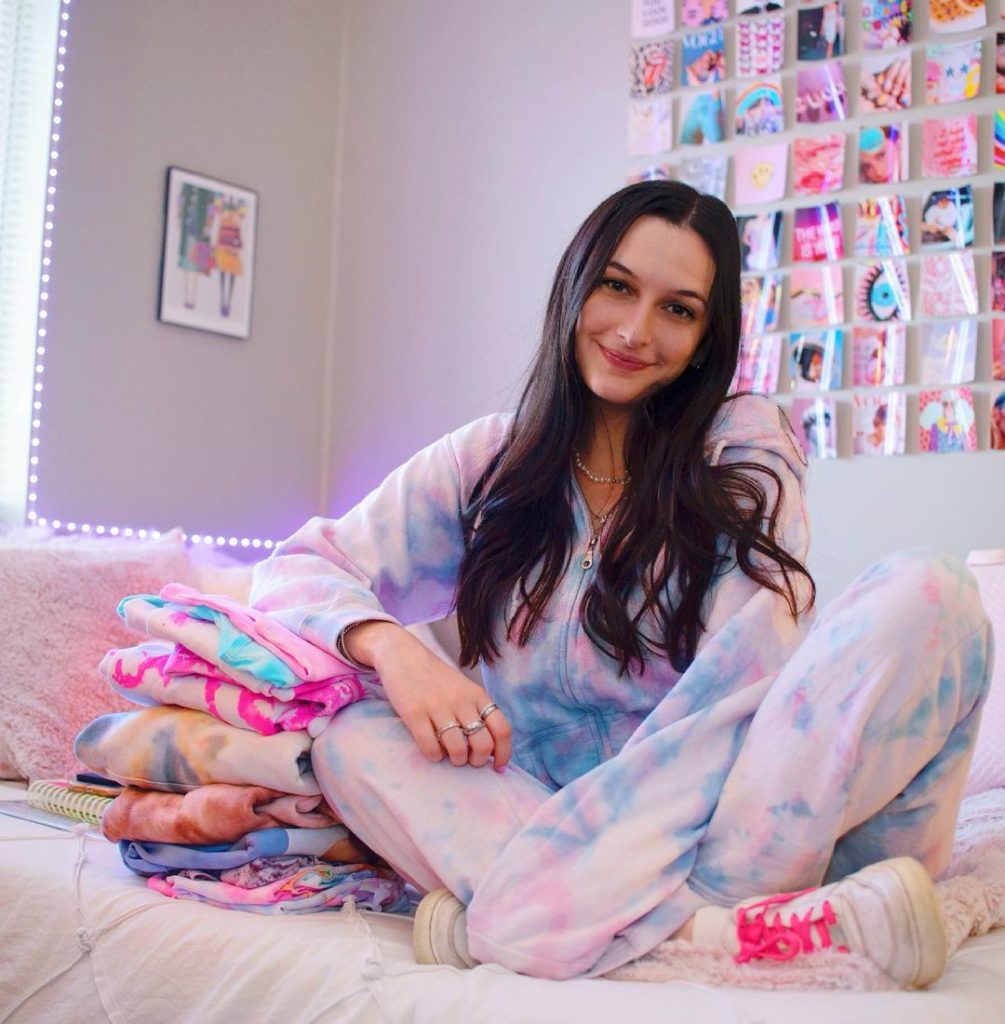 6. Kyra Kouture
Kyra Kouture — the epitome of feel-good loungewear. Founded by Kyra Surgent during the height of the Covid-19 pandemic in 2020, "Kyra Kouture is an elevated loungewear business, with a focus on tie-dyed, custom products. All pieces are hand-dyed, sewn, and pressed," each item is one-of-a-kind. Fulfilling all your loungewear needs, Kyra Kourture offers products including "sweatshirts, sweatpants, lounge shorts, graphic tees, masks, sets, and more!" While Kyra's business began as a small passion project, her business continues to grow each day and she has "connected with so many amazing people across the country" through the shared love for fashion. 
For an inside look into Kyra's small business journey, check out her College Fashionista feature here.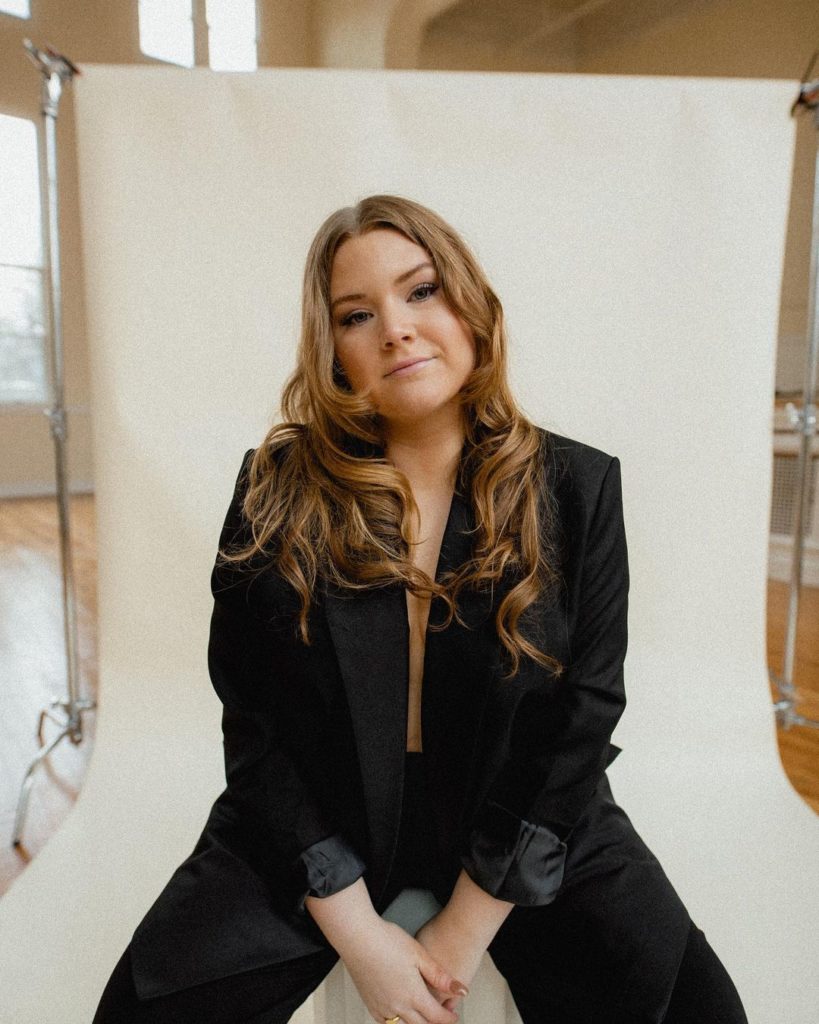 7. Samantha Batterman LLC (The Photographer's Marketer)
Samantha Batterman LLC — your go-to virtual assistant and digital marketer. Are you a photographer or creative who is looking for help around the studio and with digital marketing? Samantha Batterman has your back! She offers valuable online services including "social media management, content creation, email management, marketing coaching, schedule management, and really anything else a photographer needs help with." Samantha embraces the reciprocity of her relationship with her clients acknowledging that "they are helping my business as I get to help theirs." 
Follow Samatha's small business journey @samanthabatterman.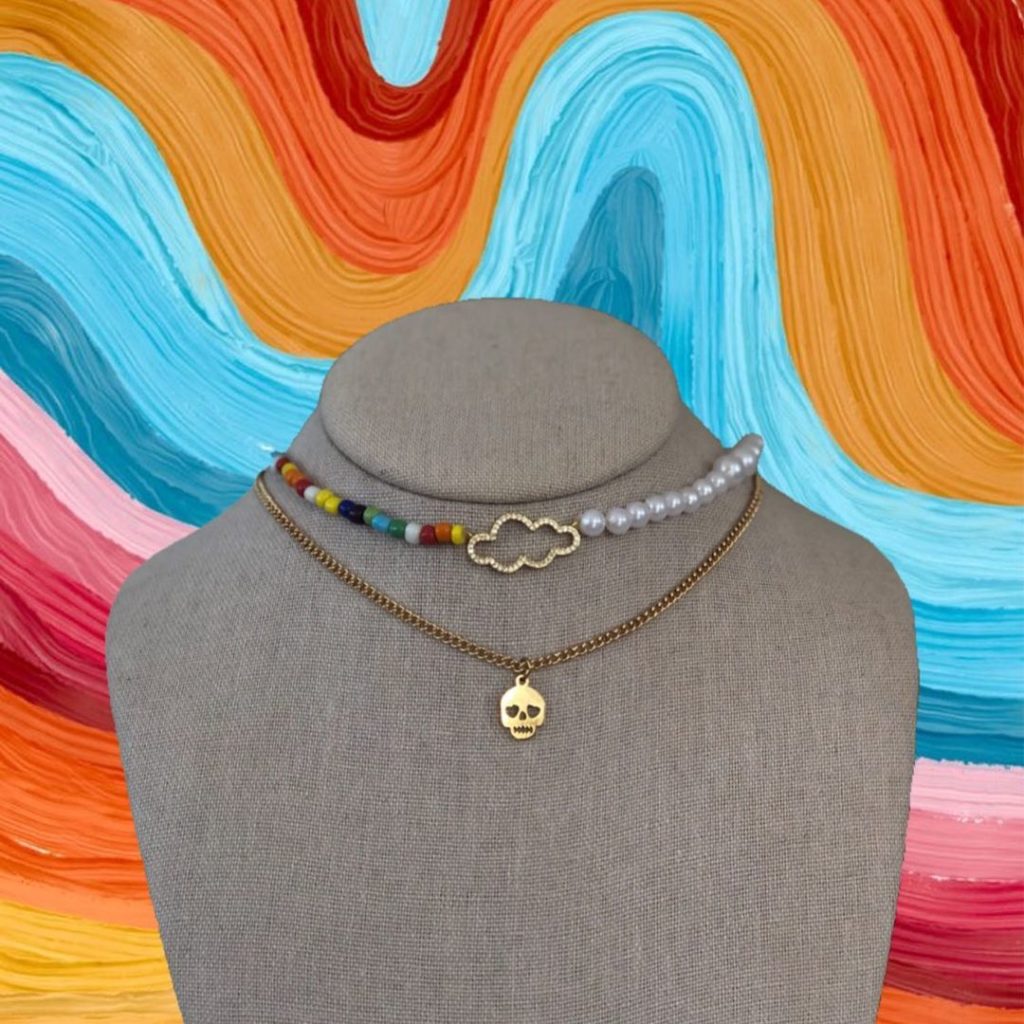 8. Happy Hearts Jewelry
Indulge in the funky beaded necklace and bracelet trend with Happy Hearts Jewelry. Created by Anna Reese Terrell, Happy Hearts Jewelry offers affordable and trendy handmade jewelry. With a range of playful colors to choose from, Happy Hearts Jewelry radiates happiness. Inspired by Anna's love for fashion and accessories, the Happy Hearts products are a cheerful pop of color that completes every outfit.
Follow Anna's small business journey @shophappyhearts.
Are you a small business owner? Let us know about your small business journey in the comments! 
Featured photo by @littlegoatvintage