Summer is here, fashion is everywhere, and so am I, TBH! While I love seeing Benito dance his heart out on his social media accounts, scrolling through Tiktok and Instagram can get repetitive when I see the same content most of the time. As a fix, CF compiled five Latinx creators you'll love. With focuses ranging from sustainability to fashion history, these creators bring something new and exciting to the social media space. Keep reading for who to follow and why I love them!

01. Karina Berenice
Karina is a Mexican fashion influencer taking the world by storm. Known for her editing style and stunning looks, she has over 380.9K followers on TikTok and 203K on Instagram. Karina shows her authenticity and creativity through her outfits. Her style consists of Y2K trends, vintage elements, and lots of bright colors. She reminds me of an old telenovela star rising to fame with all eyes are on her. Her layering process sets her apart from many other influencers; while Coco Chanel said the less, the better, Karina makes it a statement that more is more.
Karina is also an advocate for sustainability in the fashion industry. She does her best to stay eco-friendly through sustainable fashion, and only accepts opportunities that stick to her values. She is a strong example of rising to fame but sticking to your roots and values.
Find Karina here:
Instagram: https://www.instagram.com/benulus/
Youtube: https://www.youtube.com/c/Benulus
02. Abelyn Alexa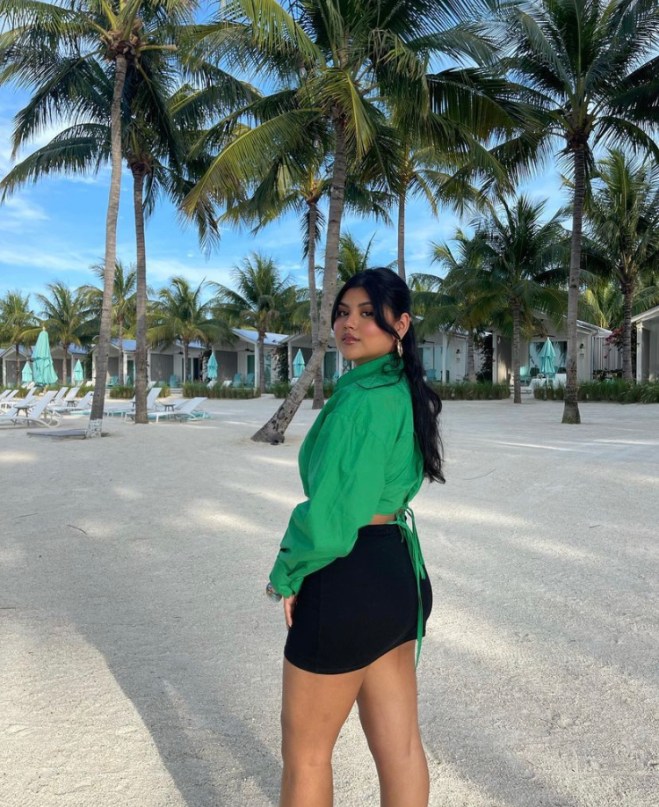 Abelyn is a rising beauty and lifestyle influencer who shares her ultimate beauty secrets and outfit inspiration. This Latinx creator has over 105.1K followers on TikTok and 25.1K on Instagram. Her content consists of her showing us her favorite recent hairstyles and how to achieve them, what beauty products are a must, and her outfits of the day. Her personal style consists of staying with the current trends and adding her own touch to them.
Abelyn's top beauty products are the Dior Backstage Face and Body Foundation, along with the Charlotte Tilbury lip liner. You can find more of her recommended products across her socials.
Find Abelyn here:
Instagram: https://www.instagram.com/abelynalexa/
Youtube: https://www.youtube.com/channel/UCpdm5HzvitDH39foh3vyh5Q
Her top beauty products: https://shoplist.us/collections/10286
03. Sarah Cuervo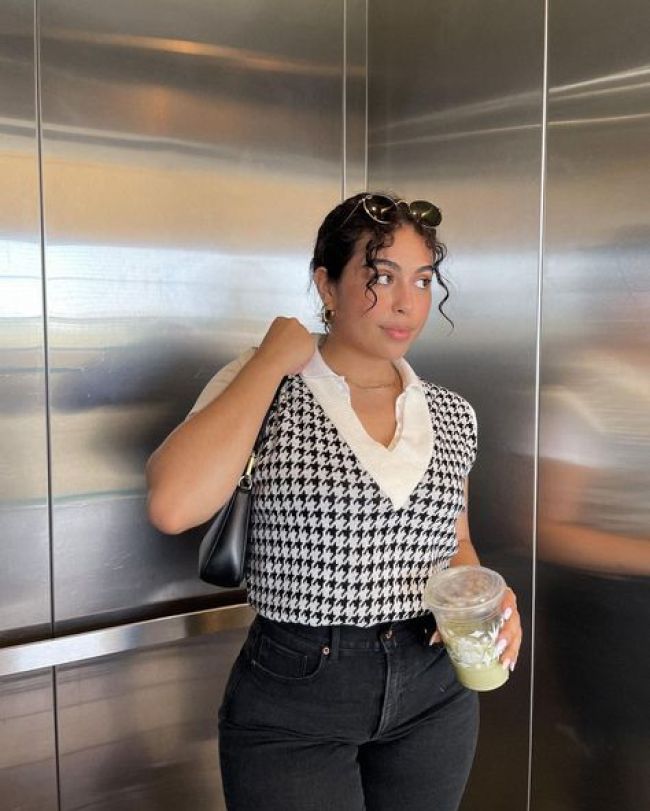 Sarah Cuervo also known as SARITA on social media, is a fashionista on the rise. She has been an influencer for a few years now, but blew up with her micro-influencer videos and PINK campus rep TikToks in the early stages of the pandemic. With previous work in the social media management space, SARITA's content always holds true to her image.
She has previous work with Coach for various campaigns, and is seen in many brand deals throughout the country. SARITA serves as a reminder that every dream is possible. She's a recent college graduate and has recently relocated to New York City.
SARITA's style serves as great pinterest inspiration if you are looking to recreate going out outfits, NYFW outfits and even her day to day style.
Find Sarah here:
Instagram: https://www.instagram.com/sarita.cu/
Website: https://www.saritacuervo.com/about
04. Paulina Del Campo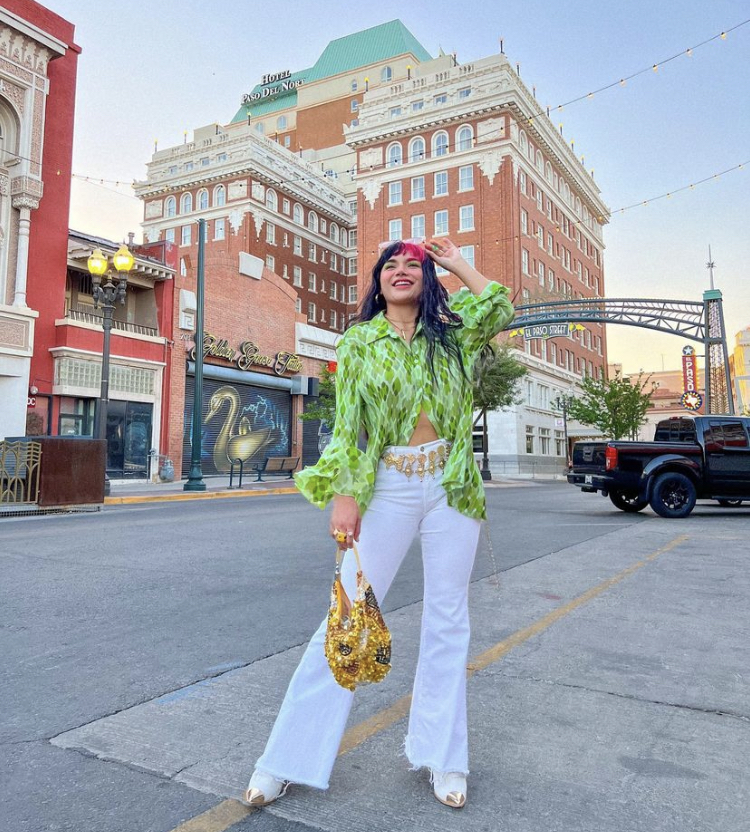 Paulina del Campo is a Mexican singer known for her powerful voice and stunning looks. Paulina experiments with various musical genres, her most popular being Regional Mexican music. Paulina's style consists of unique Y2K trends with an edge. She serves early Alejandra Guzman and Spice Girls looks daily.
With over 3.2M followers on TikTok and 1.6M on Instagram Paulina is very recognized for her extraordinary makeup looks. One of her most iconic being her extravagant eyeliner: often with jewels added, details like flowers, flames, and many bright colors. Paulina is a true icon who lets her love for rock and edginess inform her style choices.
You can find Paulina's looks and music on all platforms. Her song, "La Tequilera" has become my new summer anthem!
Find Paulina here:
Instagram: https://www.instagram.com/paulinadelcampoa/
Youtube: https://www.youtube.com/c/PaulinaMartindelCampo
Spotify: https://open.spotify.com/artist/43QA7bAAIZZHlwwZvctCUt?si=6mFeOdATSLqWZxDL0w5Nlw&nd=1
05. Maria Barbara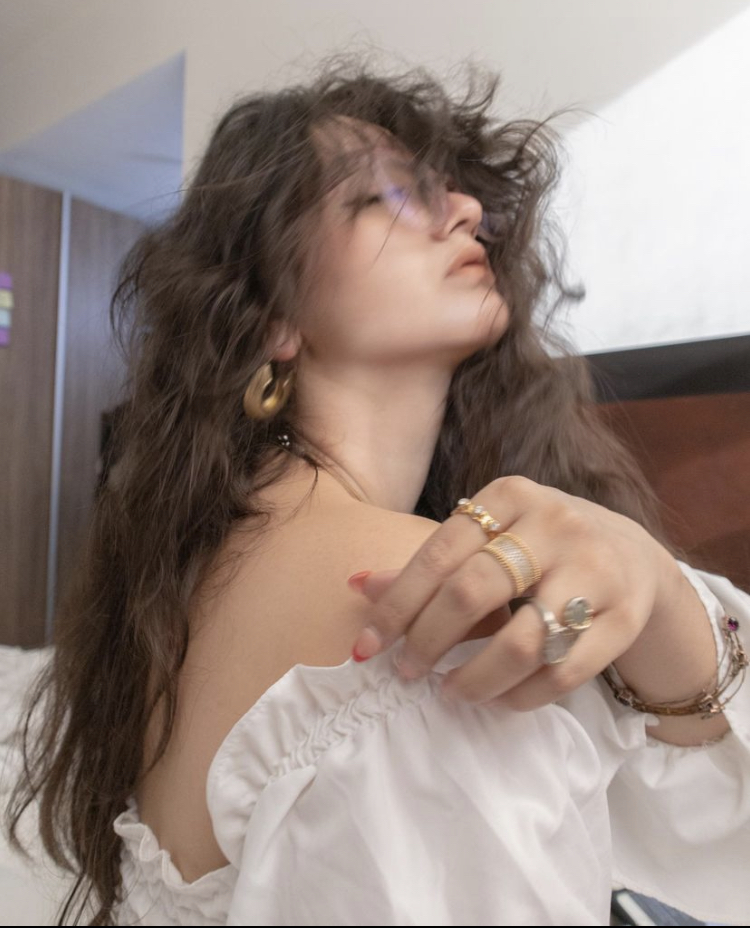 Calling all fashoinistas! Maria Barbara will definitely become one of your new favorite style content creators on TikTok. Most of her videos are in Spanish, but who doesn't love learning a new language, right?
Maria Barbara creates content surrounding fashion news, history and trends in the industry. Maria's goal is to teach her audience how to style these trends, and incorporate them in their day to day outfits. Aside from her fashion history videos, Maria loves speaking about celebrity style evolutions throughout the years. Her most recent about Taylor Swift's is a must watch.
Maria's personal style can be described as boho chic. She has explained in her past videos that style is something she tries to change for herself only. She loves simplicity and doesn't go by the trends, en lo que see sienta bien, ella lo usa!
Maria is most active on her podcast and YouTube channel, where she goes into more detail about fashion moments and her thoughts on them. Her Podcast is called "Barbaridades" and you can find it in Apple Podcasts and Spotify!
Find Maria here:
Instagram: https://www.instagram.com/barbaradurazo/
Youtube: https://www.youtube.com/barbaradurazo
Featured Image via @abelynalexa. Design by Her Campus Media.