While this season's New York Fashion Week shows certainly did not disappoint, some of the best looks were seen off the runway — worn by Gen Z. Social media influencers, student creatives and young style icons flooded fashion week's most prestigious events. When it comes to making style statements, Gen Z held their own, and they have the Instagram posts to prove it. College Fashionista spoke with ten young content creators about their NYFW outfits, and where they pulled their inspiration from.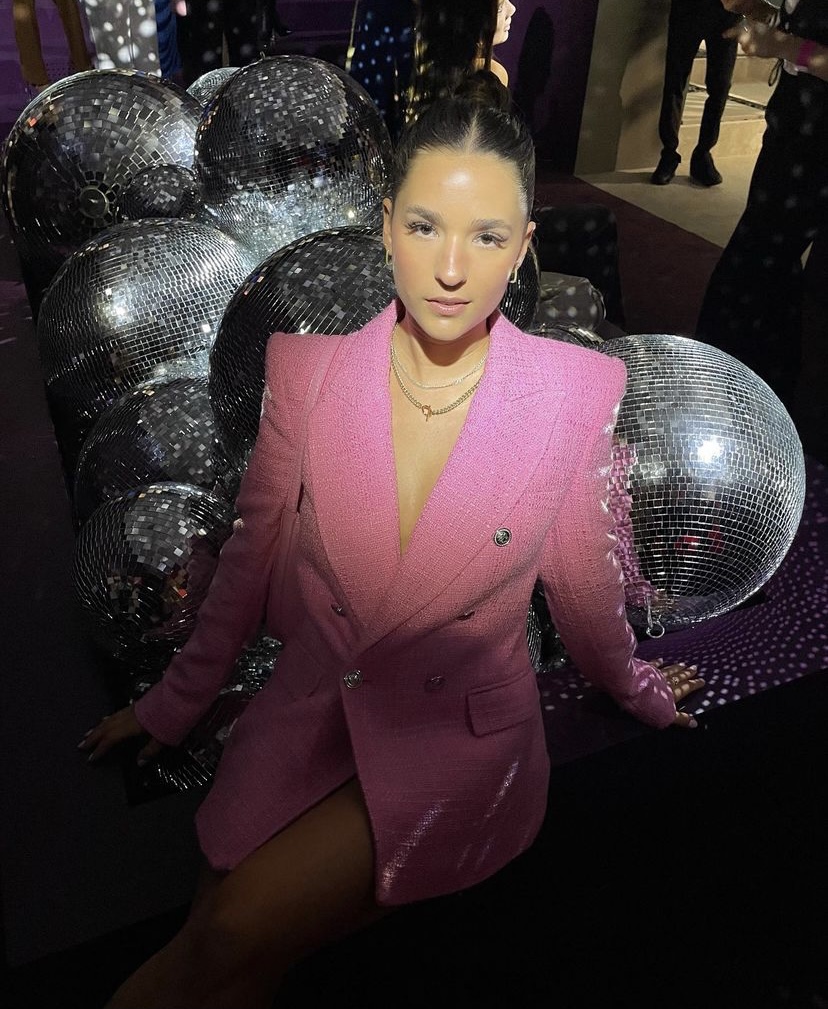 Brittany's NYFW Look
In creating her NYFW outfit, Brittany was going for a city chic street style that still felt feminine, she says. Streetwear is often associated with more neutral tones, so Brittany says adding a bright pop of pink was her way of putting her own twist on this style aesthetic.
Steal the Style
Tailored Double Breasted Blazer
Channel your own Barbiecore moment by recreating Brittany's look. $90.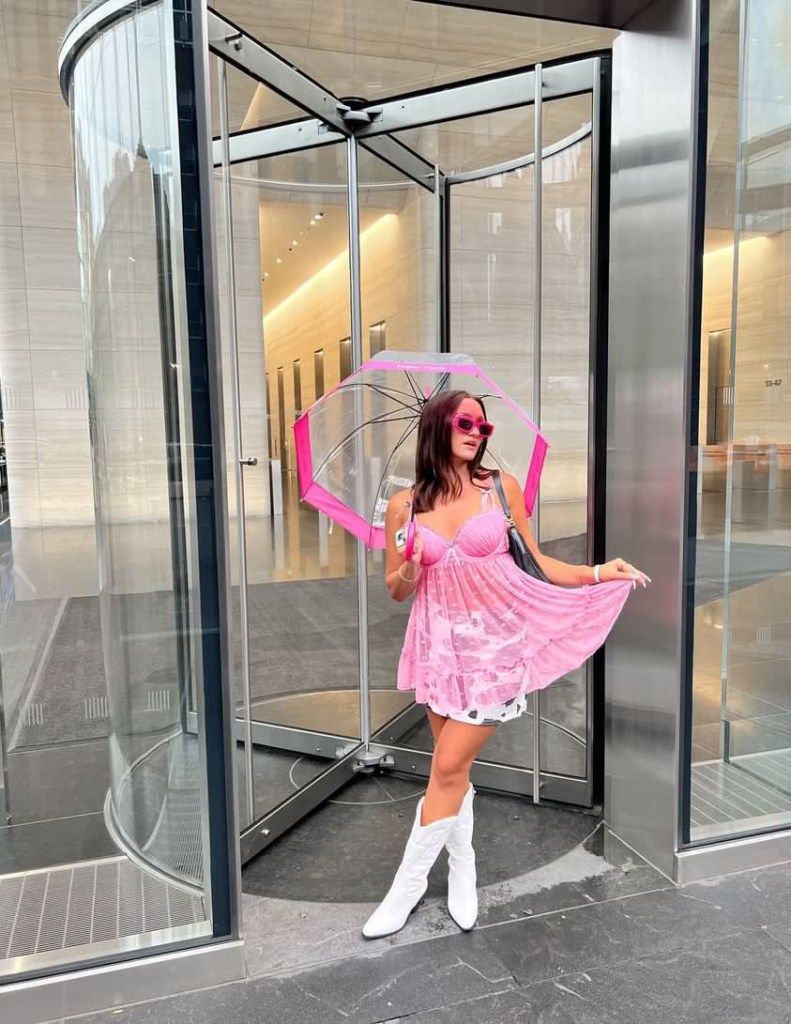 Liv's NYFW Look
Like Brittany, Liv did not shy away from making a bold statement in pink. In describing her personal style, Liv says she goes for very colorful and bright looks that still have a little edge to them. She likes to put her own unique twists on current Gen Z fashion trends.
Steal the Style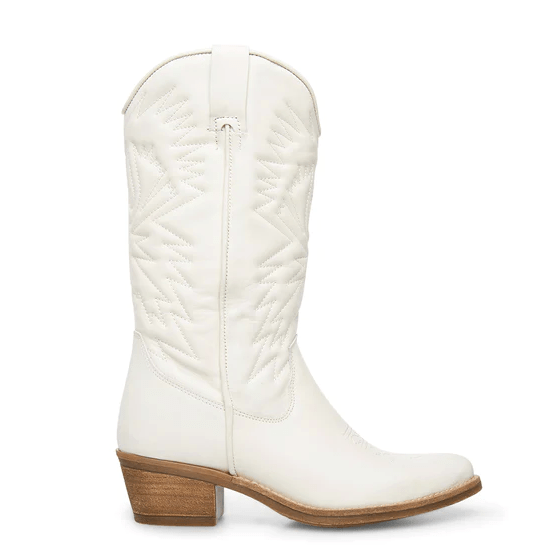 Hayward White Leather Boots
Add an edgy flair to any outfit with these funky cowboy boots similar to Liv's. $160.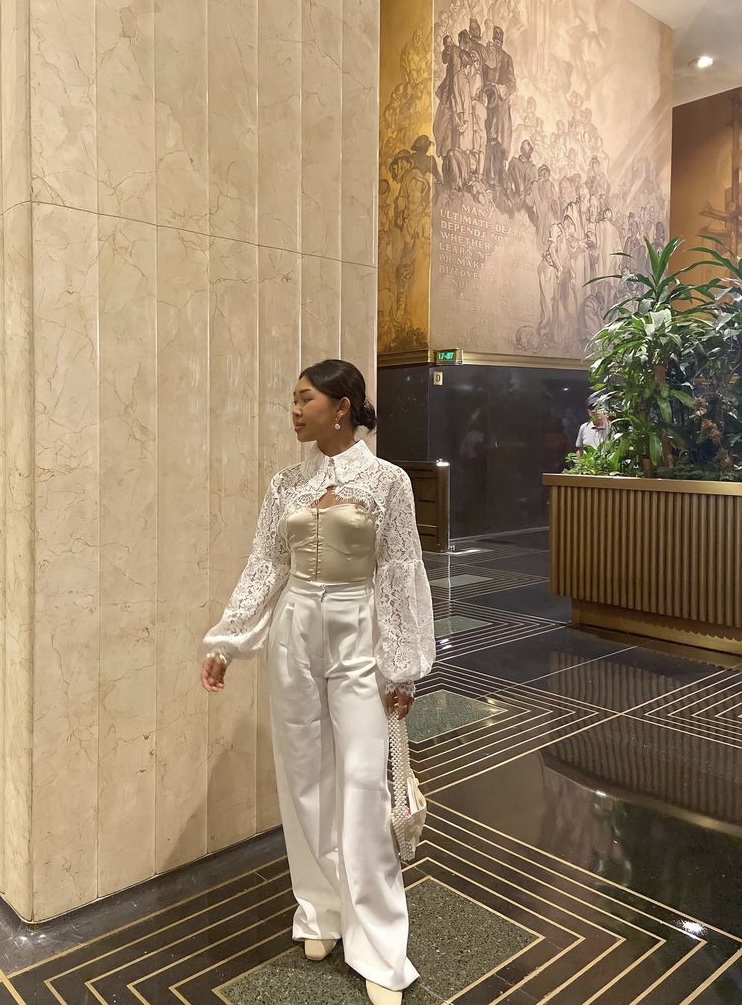 Coco's NYFW Look
Coco's fashion week look was a modern take on traditional men's Filipino clothing, Barong Tagalog. She took elements from this style while introducing her own feminine twist. Amidst her first NYFW season, Coco sought to represent her roots in the fashion world, she says.
Steal the Style
Satin Effect Pleated Pants
Replicate Coco's elegant incorporation of silky texture and structured dress pants with these similar slacks. $60.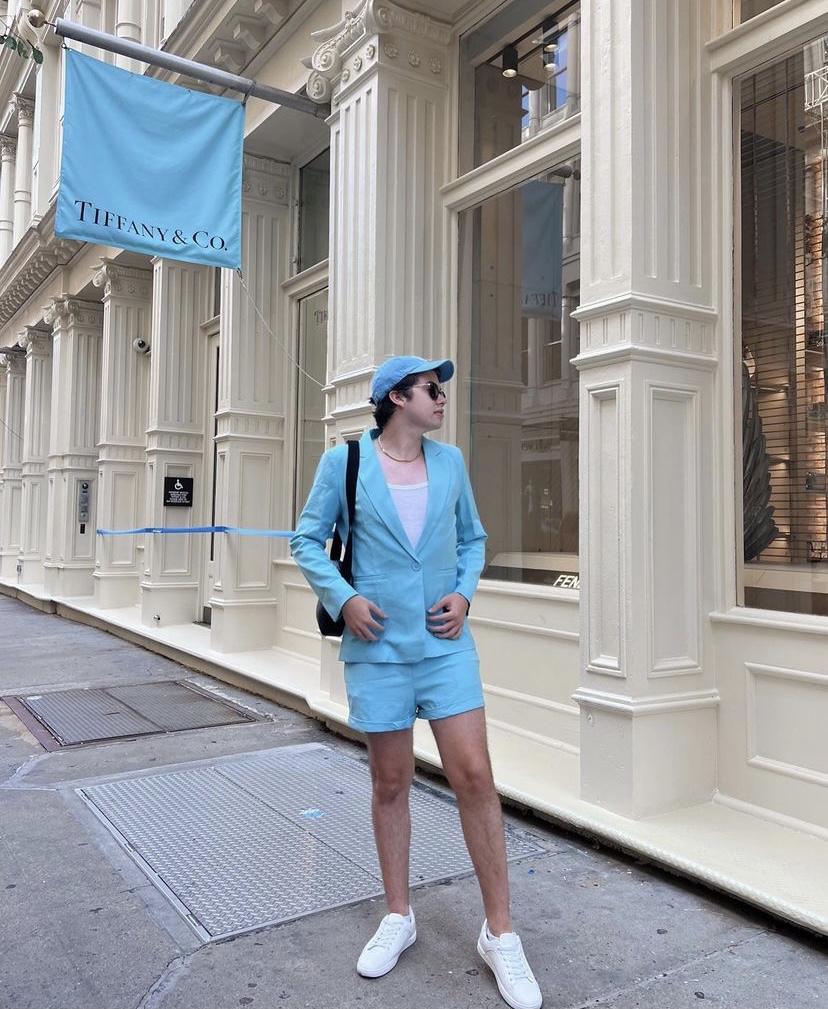 Brenley's NYFW Look
Brenley's main source of style inspiration for this outfit was Danielle Glanz's matching blazer sets. This is his first time styling a set like this, and he says he definitely understands what the hype is all about now. A blazer set felt like the perfect balance between trendy, fun and professional for Brenley. He says he's now in dire need of more looks like this. "Prepare to be sick of me," Brenley says.
Steal the Style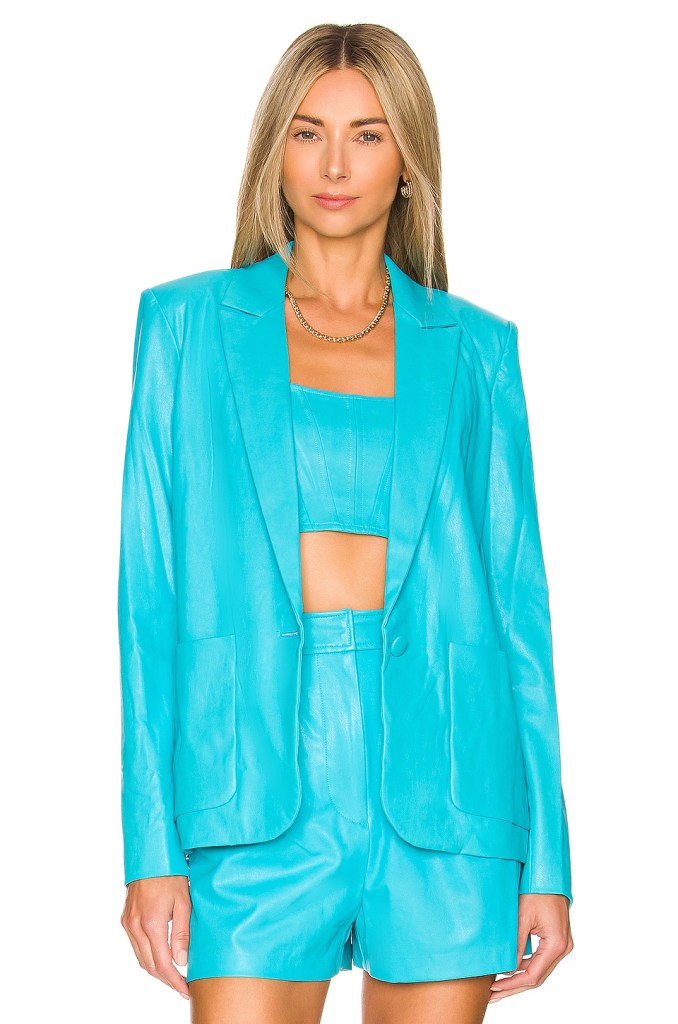 Wallace Blazer
Serve Brenley's striking style with this bright turquoise blazer set. $264.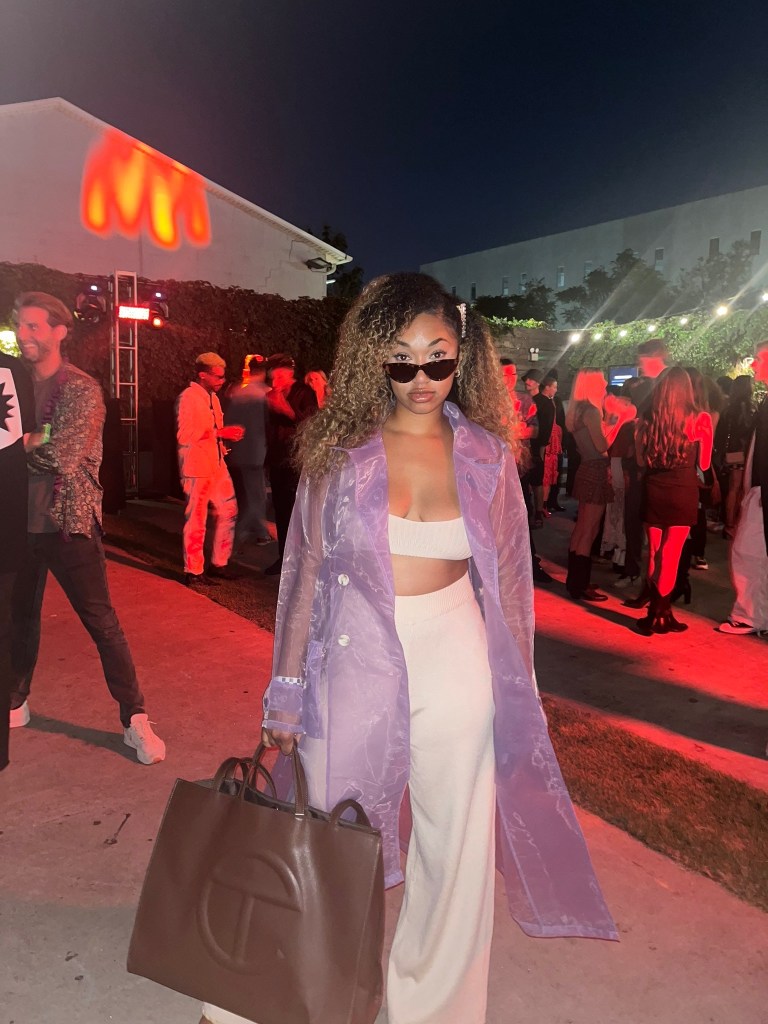 Tiffany's NYFW Look
During a time when neutral tones are all the rage, Tiffany wanted to showcase why she loves the nude aesthetic trend, she says. She also knew she wanted to wear a statement trench, even in 75 degree weather. When she came across this purple, sheer coat, she knew it would elevate this look and be the star of her outfit.
Steal the Style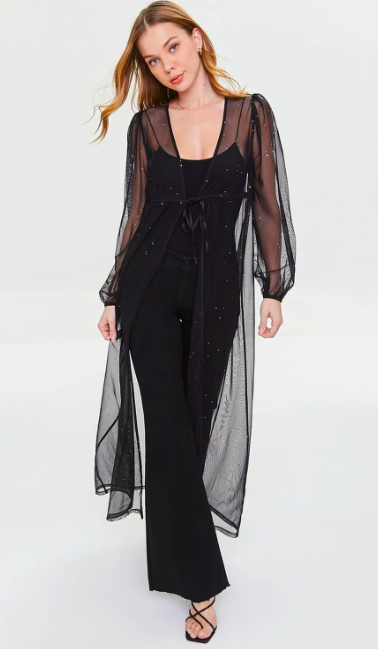 Sheer Mesh Duster
Mirror Tiffany's sheer statement silhouette with this unique duster. Layer it over a matching set and pair it with your favorite accessories like she did. $28.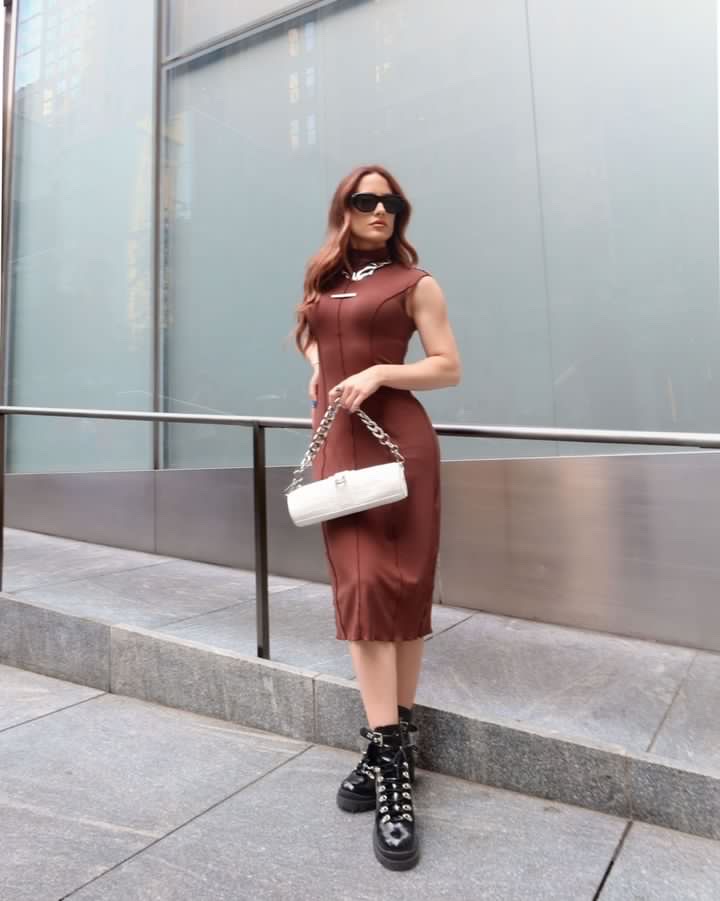 Alessandra's NYFW Look
Alessandra wore this outfit on the first day of New York Fashion Week. She went for a sophisticated yet elevated style to kick off her week of events. She paired a Private Policy bag with a BYUNLI dress and edgy silver accessories to tie the outfit together.
Steal the Style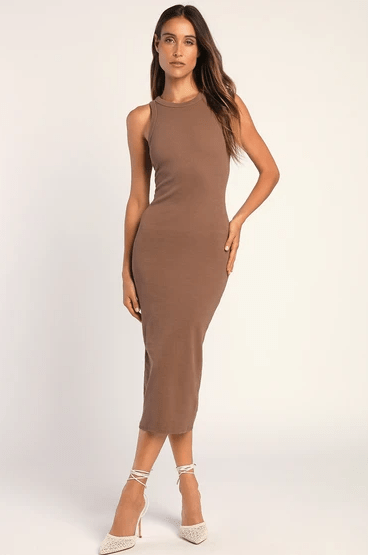 Taupe Ribbed Bodycon Midi Dress
This brown midi dress is the perfect base piece to add your own unique flair to. Pair it with bold accessories and shoes like Alessandra did with hers. $62.
Envee's NYFW Look
Envee's style inspiration for this bold look was Tracee Ellis Ross. "She has inspired me to step outside of the box with fashion," Envee says. Her printed dress paired with matching yellow accessories from Off-White and Jacquemus made for a major style statement.
Steal the Style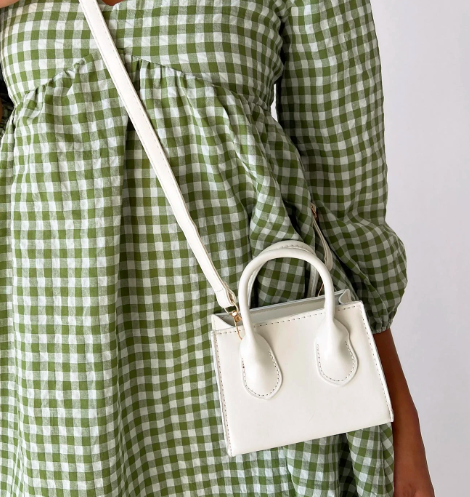 Maclaine Crossbody Bag Mini
Get Envee's chic mini bag look with this stylish Jacquemus lookalike. $25.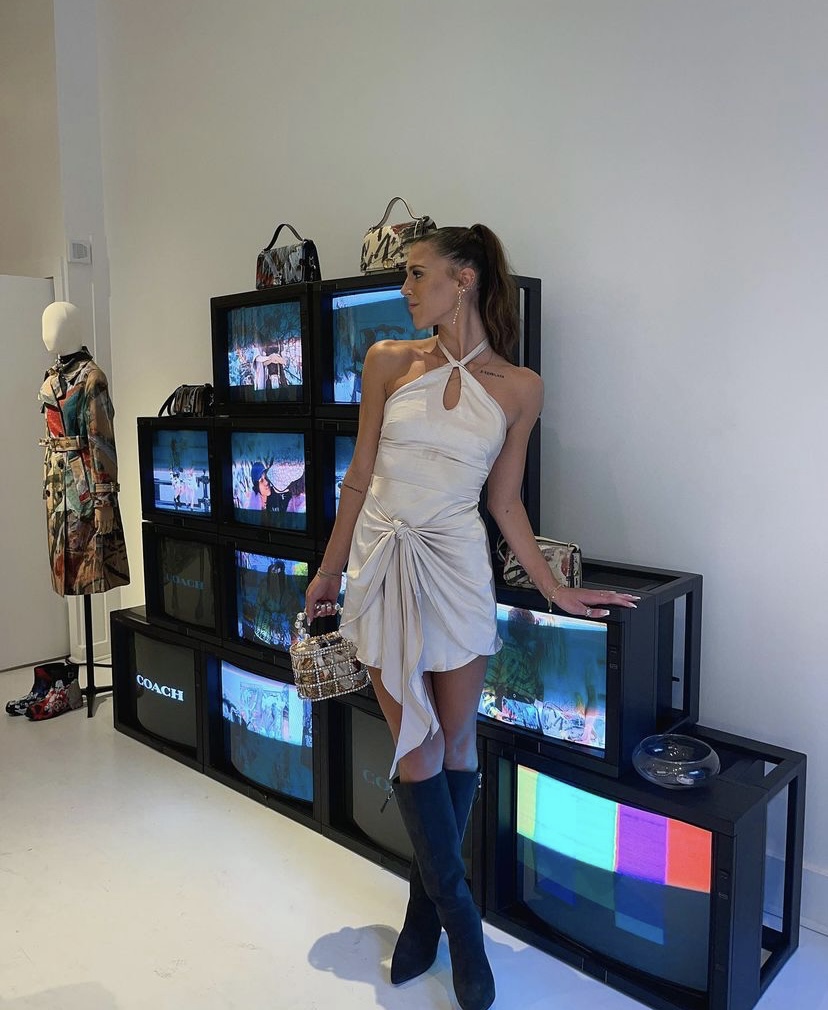 Haleigh's NYFW Look
Haleigh wanted to step outside of her comfort zone for fashion week this season. She experimented with a sleek updo to complement her Kendall Jenner inspired look. Overall, Haleigh was going for an outfit that was trendy yet chic, and she wore just that.
Steal the Style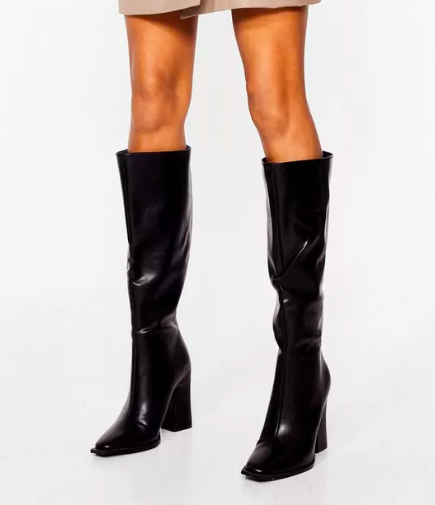 Keep 'Em On Their Toes Heeled Knee High Boots
Steal Haleigh's NYFW style with a knee high black boot. Pair this shoe choice with a silky dress for the perfect balance of style aesthetics. $128.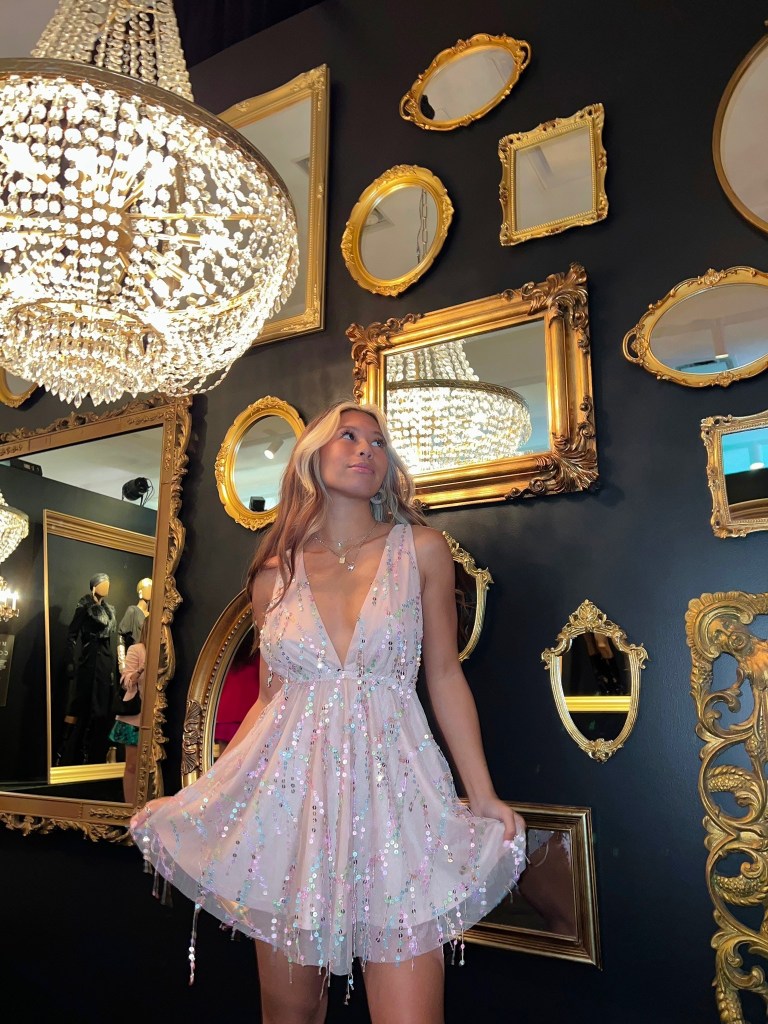 Carm's NYFW Look
Carm says NYFW is the place to be bold, so she wanted to push herself to experiment with unique styles. Some days she went for an edgy aesthetic, but this look she describes as soft, princess vibes. With long days of events, Carm also prioritized comfort with style. Next year, she plans to go even bigger with her looks!
Steal the Style
Skye Shoulder Tie Dress
Carm's fashion week outfit was the epitome of fun and flirty. Replicate her look with a plunging neckline and flattering champagne shade. $55.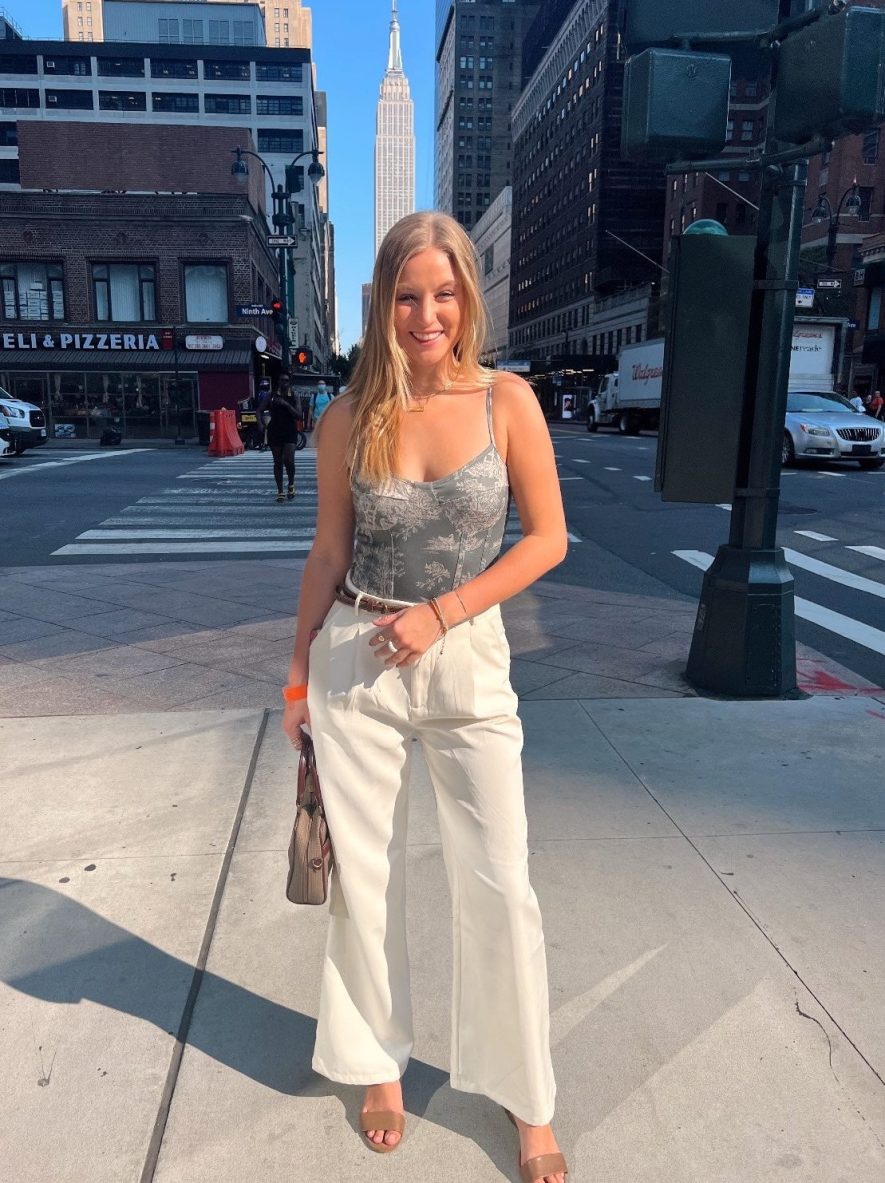 Emma's NYFW Look
Emma wanted to keep it chic and simple for her New York Fashion Week outings. Her bodysuit plays with pattern while her white trousers and brown accents ground the look in a sophisticated manner.
Steal the Style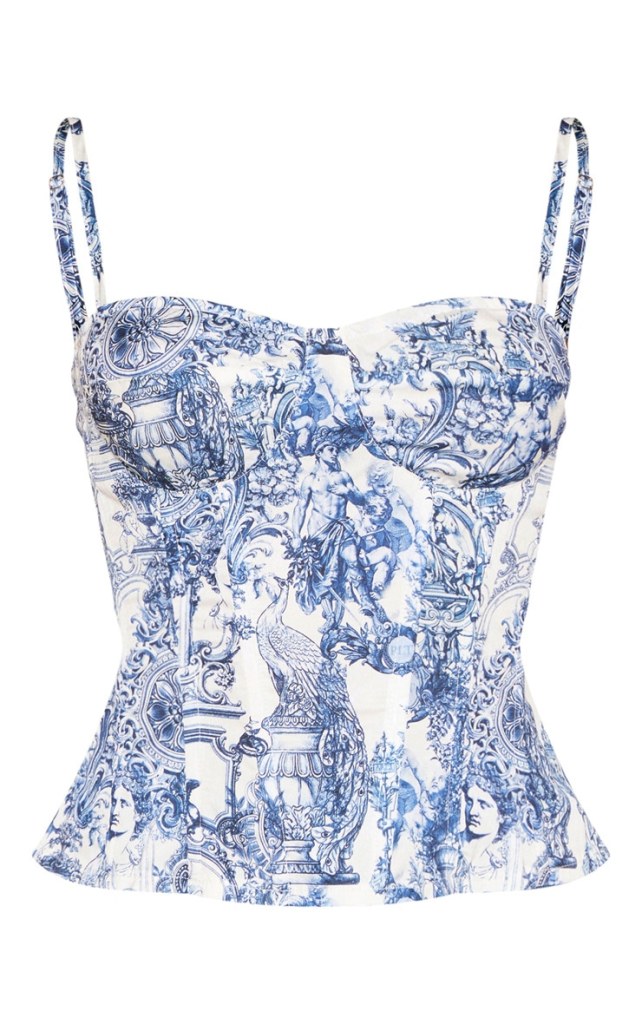 Blue Renaissance Print Structured Corset Top
Looking for a look like Emma's? Pick up a top or bodysuit with a corset silhouette. Pair it with classic slacks for a simple yet sophisticated look. $42.
Featured Images via @brenleycarmine, @liv.reese, @_mamitiff_, @cocomata_ . Design by Her Campus Media.