Looking for a career in the fashion industry, but just don't know where to start? This was my dilemma when I started pursuing my interest in fashion. One day, I wanted to be a designer, and the next, a stylist. I just couldn't choose! There are so many diverse career paths to choose from, it can be hard to decide. Enter: watching fashion documentaries.
This is an easy way to learn about the lives and careers of the most prominent fashion figures in the industry, such as models, designers, stylists, journalists, and more. You can learn how they began their careers and the steps that led to their success. This always leaves me inspired and ready to prepare for my future. It can also introduce you to a job that you never thought you would be interested in. There is a career out there that is perfect for you!
So, here are five fashion documentaries that will help you with your career choice. Whether you already have a fashion role in mind, or you're totally clueless like I was.
Diana Vreeland: The Eye Has To Travel (2011)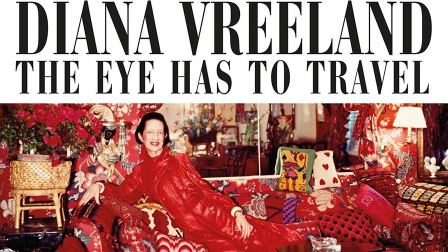 If you want to be a fashion editor of a famous magazine, then this is for you. Diana Vreeland was a French-American fashion columnist and editor. She is one of the most important figures in fashion history. She is responsible for turning Vogue into a much-loved artistic publication with her creative and bold personality.
She is sometimes referred to as the first Anna Wintour. This documentary shows her journey from childhood living in France, working as a columnist at Harper's Bazaar, becoming editor-in-chief at Vogue, to working as a consultant for the Costume Institute of the Metropolitan Museum of Art during her last years.
Where To Watch: YouTube, Amazon Prime Video
The Gospel According To Andre (2018)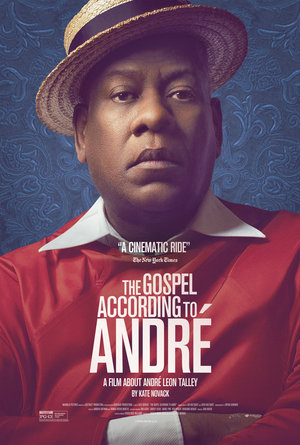 If you want to be a fashion journalist or consultant, you have to watch this. André Leon Talley was an American fashion journalist, stylist, creative director, and editor-at-large of Vogue magazine. He is very influential in the fashion industry, especially in the black and LGBTQ communities. Andre may be most known for being Anna Wintour's best right-hand man at Vogue, but this was just one of his many diverse roles. He broke barriers and advocated for those overlooked in the fashion industry.
This documentary showcases his life growing up in the South during segregation, working for Diana Vreeland and Interview Magazine, to becoming Vogue's first African-American male creative director. It also shows Andre's accomplishments and success while struggling with racism as a Black man working in women's fashion.
Where To Watch: YouTube, Hulu, Amazon Prime Video
McQueen (2018)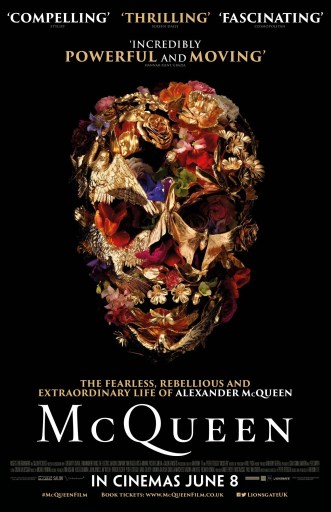 This is an interesting watch if you want to be a fashion designer. Alexander McQueen was a British fashion designer and couturier. He was best known for his innovative yet controversial creations. He was rebellious and always showcased his originality through his dramatic fashion designs and runway shows. He was often called the bad boy of British fashion. This documentary details his journey from starting his career in his teens, designing for Givenchy, creating his label, his accomplishments, and dealing with hardships in his life before his unfortunate death in 2010.
Where To Watch: YouTube, Hulu, Amazon Prime Video, Max
The September Issue (2009)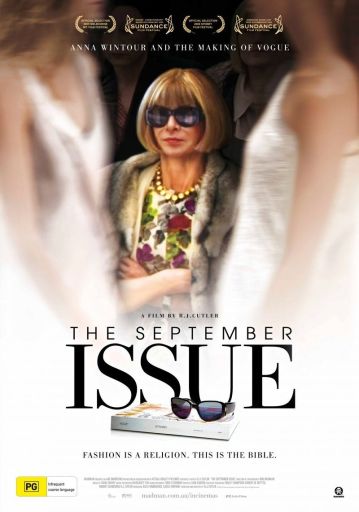 If you aspire to work in editorial as a creative director, model, stylist, or photographer, you must watch this. This documentary shows the many roles that contributed to Vogue's legendary September issue. It is known as their biggest and most important issue of the year.
This documentary follows Vogue's creative director, Grace Coddington, and editor-in-chief, Anna Wintour, as they work with their team to finalize ideas for their 2007 issue. It also takes a closer look at the personal life of Anna Wintour, her dynamic with Grace, the daily stress of their employees, and Anna's powerful reputation at Vogue.
Where To Watch: YouTube, Amazon Prime Video
Iris (2014)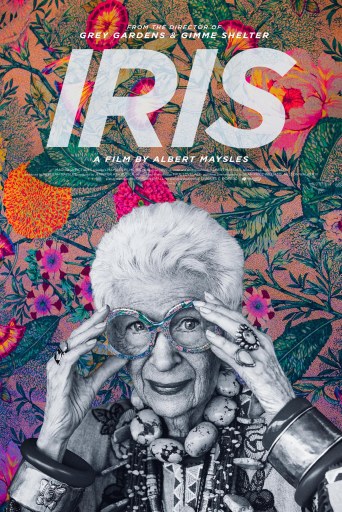 If you are interested in the artistic side of fashion, such as becoming a visual merchandiser or a textile designer, you will love this. Iris Apfel is an American businesswoman, interior designer, and fashion icon. She is 100 years old and most known for her electric style featuring her signature oversized round glasses and bold accessories. She also founded a textile firm with her husband and has worked on many design projects at the White House.
This documentary shows her life growing up during the Great Depression, finding her style, meeting her husband, starting a decorating business, traveling around the world, having an exhibit inspired by her at the Metropolitan Museum of Art, and teaching textiles and apparel at the University of Texas. Also, she never lets her age stop her from doing what she wants in life.
Where To Watch: YouTube, Amazon Prime Video
I hope this list helps you with your future career! I know I will always go back to watch these documentaries whenever I need inspiration.
Featured Image via Unsplash by Marissa Grootes.