If you have a sweet tooth you must know how hard it is to stay away from decadent treats. Let's face it, anything that completely satisfies those cravings is not going to be the healthiest choice. Personally, I need sweets in my life, but I am also into fitness and healthy living. It is frustrating for me to put these two together. I decided to find low-calorie, guilt-free foods that can satisfy these cravings.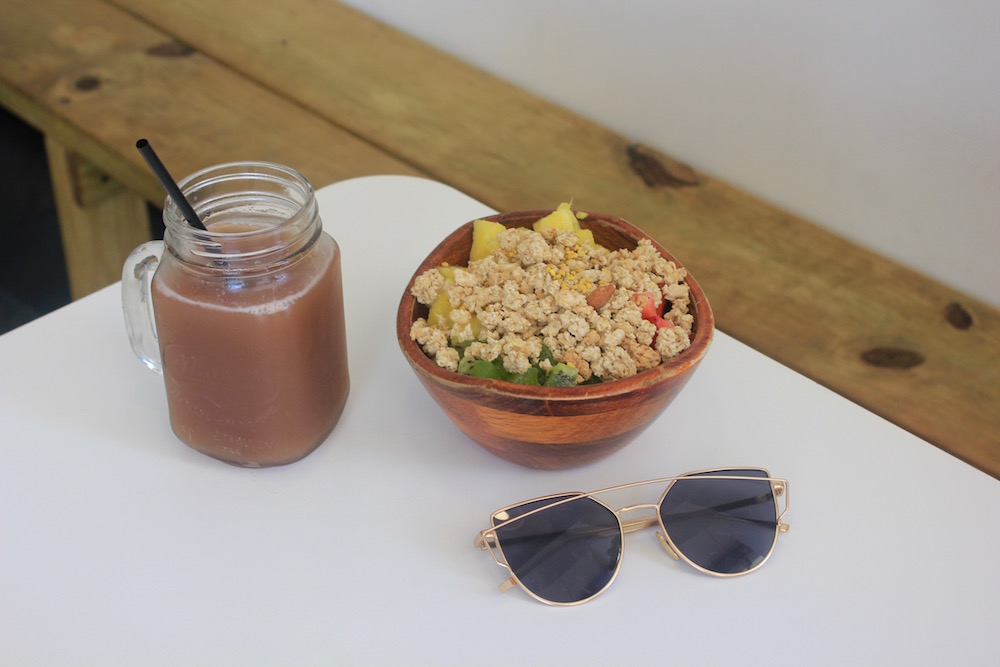 1—Fruity desserts. Açaí has been around for a while as a healthy alternative for dessert. I went to a local organic restaurant where they have a variety of options. I chose an Açaí Bowl with pineapple, strawberries, kiwi, granola, bee pollen, and agave. It was a great mix of sweet flavors that also felt clean. Other fruity alternatives include smoothie bowls, frozen yogurt, and chocolate-dipped fruit. Just remember to keep your toppings healthy and to consume in moderation, otherwise, it becomes just as bad as any other dessert.
2—At home recipes. Grab a recipe book and get to the kitchen! You can also follow food blogs or Instagram accounts that post step-by-step videos of recipes. You'd be surprised by the endless possibilities, and it doesn't have to be much work! Homemade, healthy sweets will keep you from grabbing the cookies your grandma brought over.
3—Low-calorie products. Sometimes you don't have time to make your own treats, but you need something around for when the cravings hit. There are many products nowadays that allow us to indulge for fewer calories and better nutrients, such as Halo Top, Enlightened, Dole Dippers, Yasso, and Skinny Cow. I am currently obsessed with Skinny Cow's 45-calorie, coffee-filled chocolates. I also tried Halo Top's Chocolate Chip Cookie Dough Ice Cream, for research purposes, of course. Other than the extra $3-4 spent, the only noticeable difference is that it is less creamy and the chunks of cookie dough are smaller. Despite this, it was delicious, satisfying, and worth it, especially for only 360 calories a pint.
4—Exercise. The key to success is achieving a balance. If you know that you need your sweets, then exercise! For example, I went on a two-mile jog to the grocery store to buy the Halo Top. I felt like I deserved to treat myself, but I also knew that I couldn't just eat the whole pint because I had exercised. Exercising is not an excuse to eat anything you want. However, it does allow you to indulge a bit more without the guilt. Grab your sneakers, a fun sports bra and legging set, and get moving!
These alternatives have helped me stay happy and healthy during my fitness journey. If you like sweets, do not deprive yourself of them! Find a balance between your diet, exercising, and what you enjoy. I hope this helps my fellow dessert lovers as it has helped me!
Have you tried any of these? Let me know in the comments below!