Look no further for the trendy teens and 20-somethings—they're inside cozy coffee shops and quirky restaurants enjoying brunch, and for good reason. Who could pass up delicious coffee, an array of tasty pastries, and the general homey atmosphere?
With so many restaurant and café options and so little time, it can be tempting to just make a list of places to go and breeze through them. Unfortunately, this makes it difficult to differentiate from one place from the next. We live in a world that is so fast-paced and crazy that a laid-back brunch with friends is a gift we should savor and enjoy. From downloading a few apps to trying a new dish, here are a few of my tips for making the most out of your next brunch outing.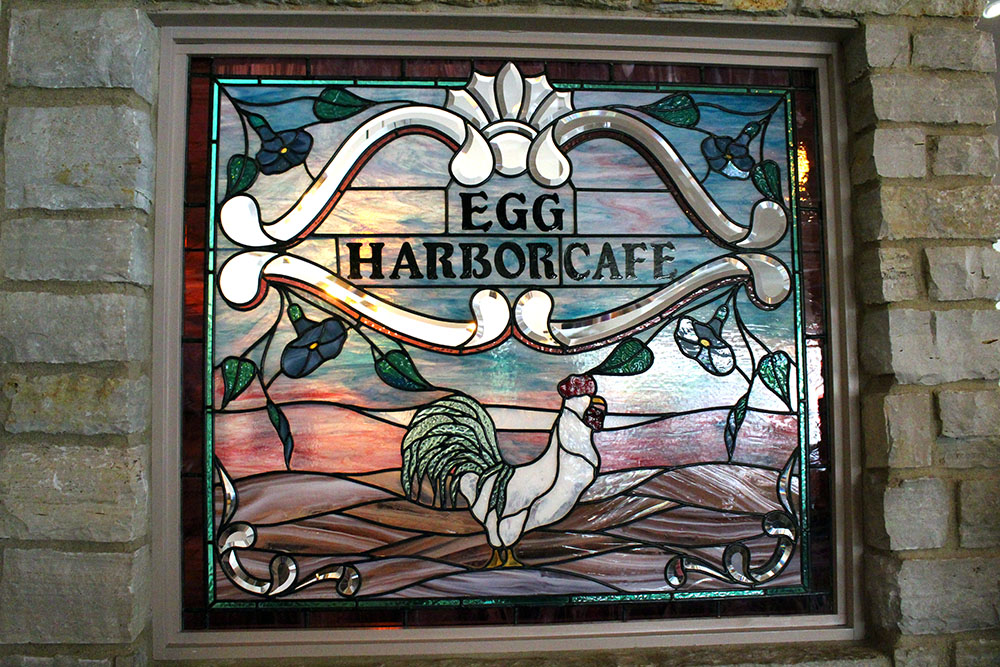 1—Plan ahead with interactive apps. There are dozens of apps to help you find the hip new places and interesting dishes you're looking for. Some of my favorites are Ness, Off The Menu, and Localeur. Ness combines data from your past dining preferences and chatter about up-and-coming places on Twitter, Facebook, etc., and gives you personalized restaurant recommendations. Off The Menu lists secret menu items sold at cafés, bars, and restaurants across the U.S. Localeur compiles thousands of recommendations from locals on places to dine, shop, and experience when you're visiting a new city. By planning ahead with these apps, you'll spend less time deciding where to go and poring over the menu and more time talking with your friends!
2—Pick your outfit the night before. Most likely you'll be taking pictures with your friends, so plan your outfit ahead of time so you're not stressed in the morning. Wear something cute, but comfortable so you can enjoy your time out and not worry about a skirt riding up or a top not staying in place. This Fashionista shows us one of her favorite trends for the summer: a striped off-the-shoulder top with fun sleeves. She is also wearing a pendant necklace and several rings to accessorize her outfit.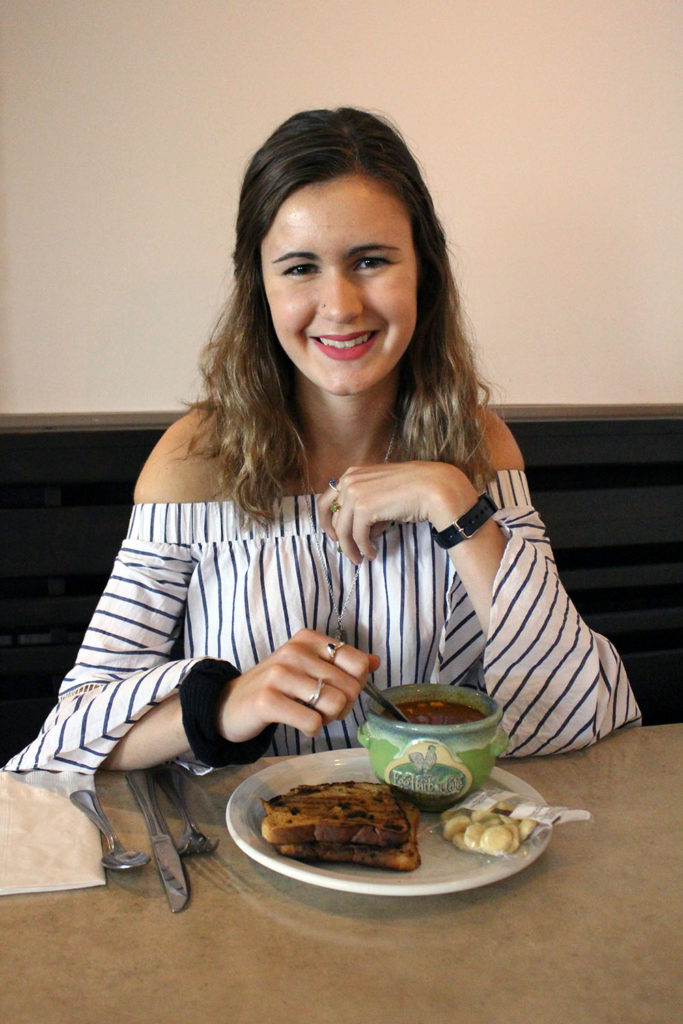 3—Take in the restaurant aesthetic. The vibe or ambiance of the location also helps separate one dining spot from the next. Some are cozy and homey, some are modern and sleek. So, next time you go out for brunch, try to take in the small details: the decorations and paintings, the cute mugs and bowls, the music, the lighting, and so on. Taking in the smaller details helps create a more relaxed and memorable experience.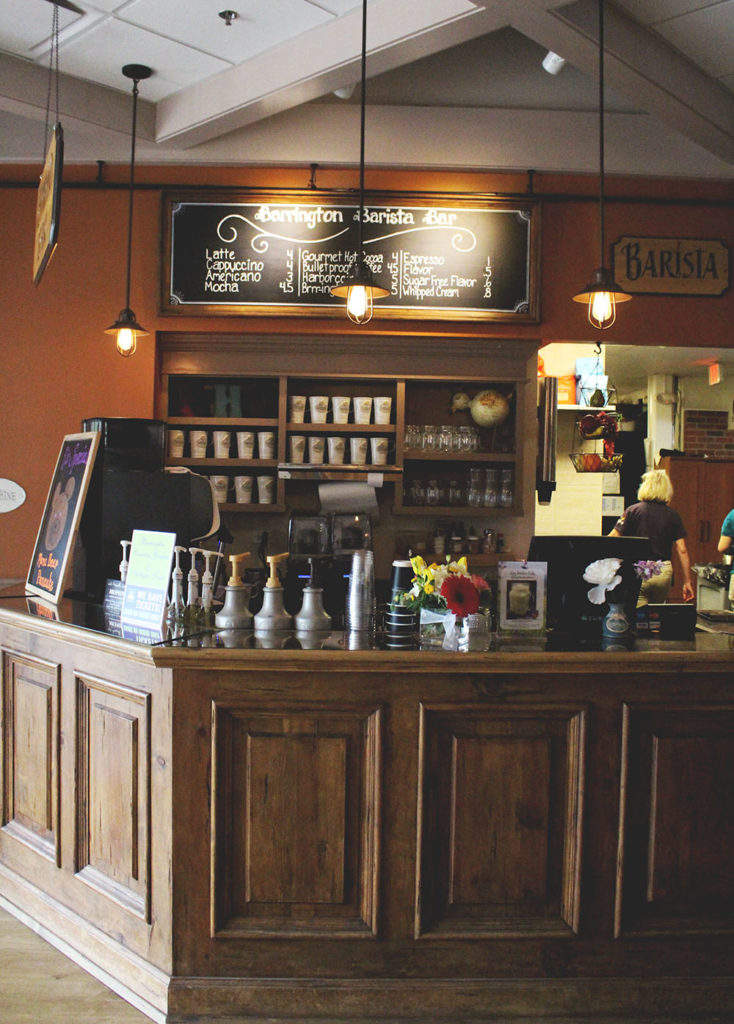 4—Try a new beverage or dish. We all have our tried-and-true dish that we get wherever we go, but part of going to a new place is about experiencing what makes it unique. Look up the restaurant's signature dishes ahead of time or ask the waiter to bring you the special of the day. Who knows? That new dish could become your next go-to when you go out.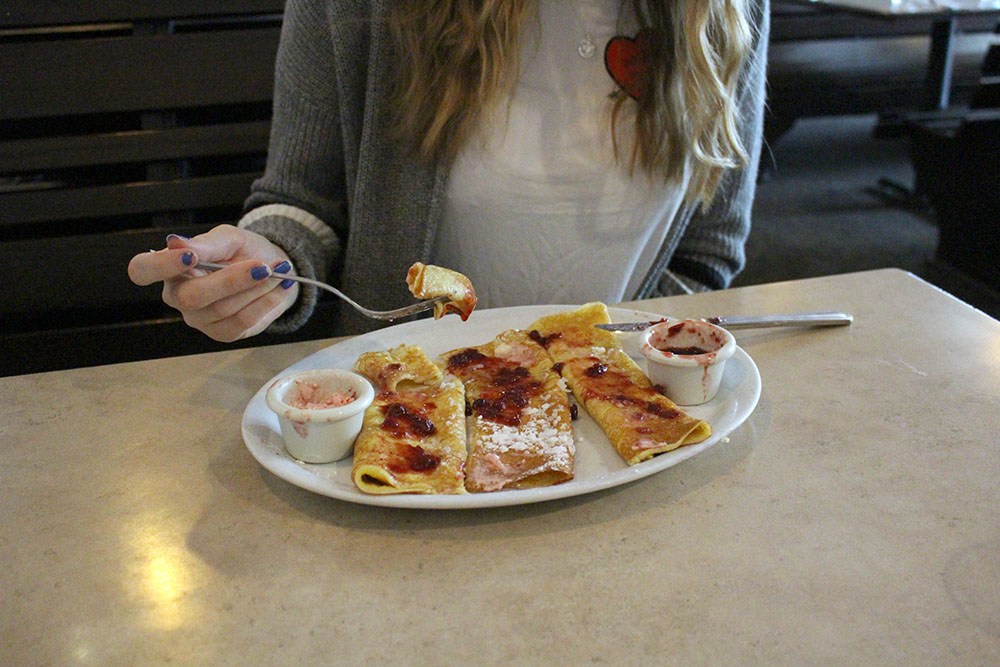 How do you brunch? Let me know in the comments below!