With the back-to-school season quickly approaching, we are all looking for outfits that wow our peers while still showing our personality. The first day of school outfit sets a first impression for the rest of the semester, so why not make a good first impression? In this article, I am going to breakdown a couple of the newest trends for the season and how you can achieve them.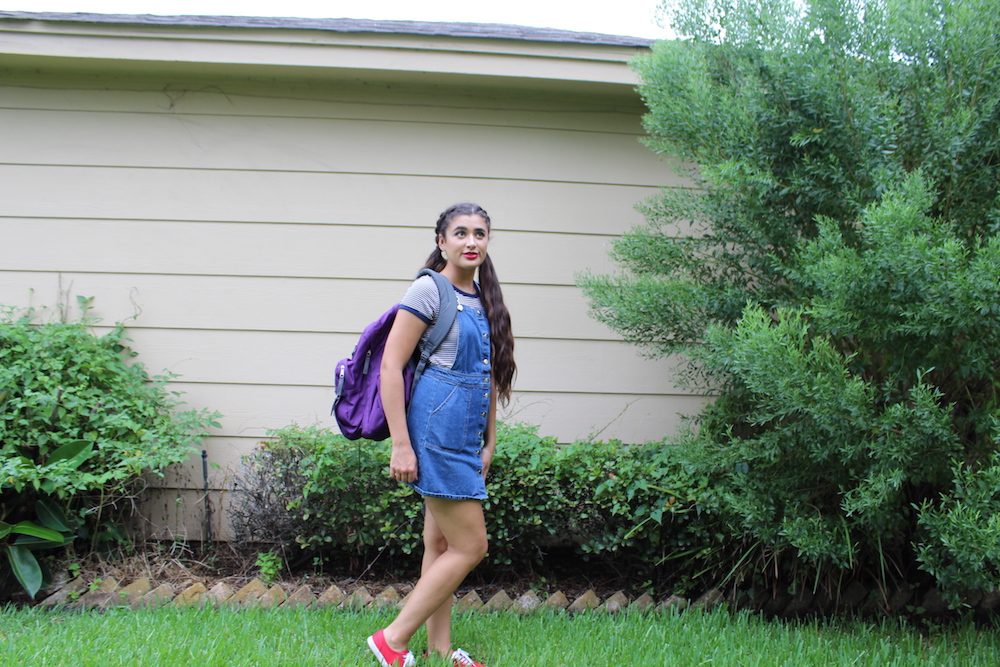 1—Overalls.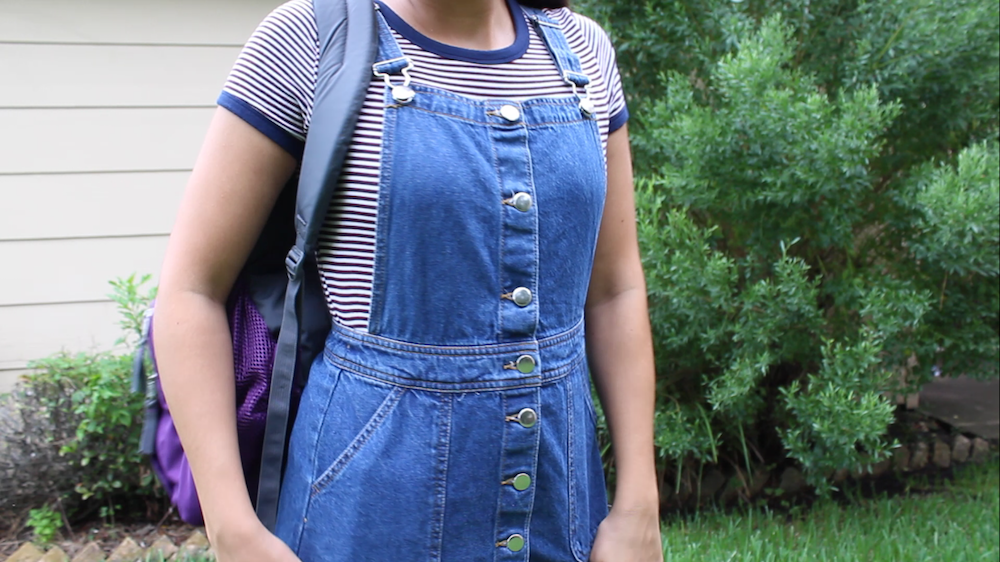 I love overalls; they are so easy that it should be a crime. In this outfit, I threw on an overall dress and paired it with a red, white, and blue crop top. To complete the look, I matched it with my red sneakers and red lipstick for a bit of a statement. This is a simple outfit to throw on as you run out the door.
2—Full denim outfit.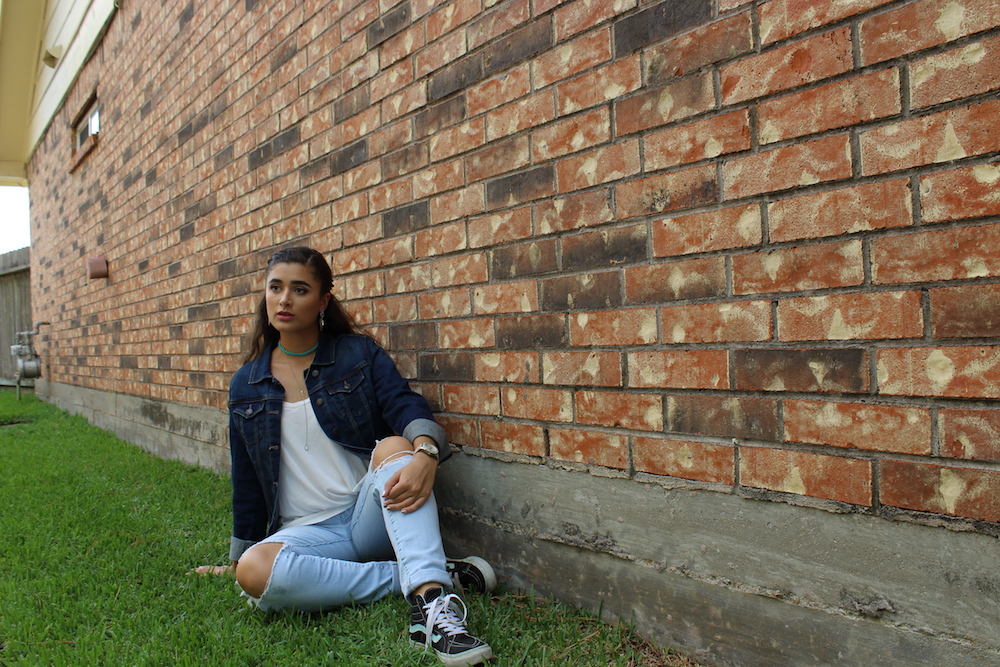 Denim never goes out of style; however, a full denim outfit is only in style for a short time. Mixing different shades of denim with a white tank is a simple way to achieve this look. You can wear jeans with either a denim vest or jacket, depending on the weather where you live. To add some flair, I paired it with two stacked necklaces, fringe earrings, and a silver watch.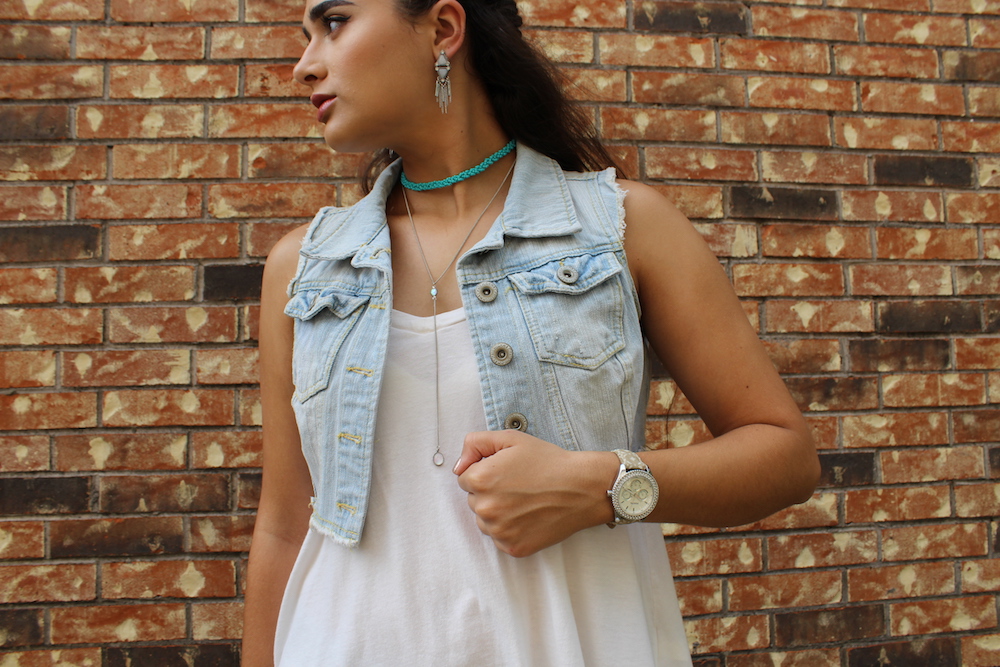 3—Mixed patterns.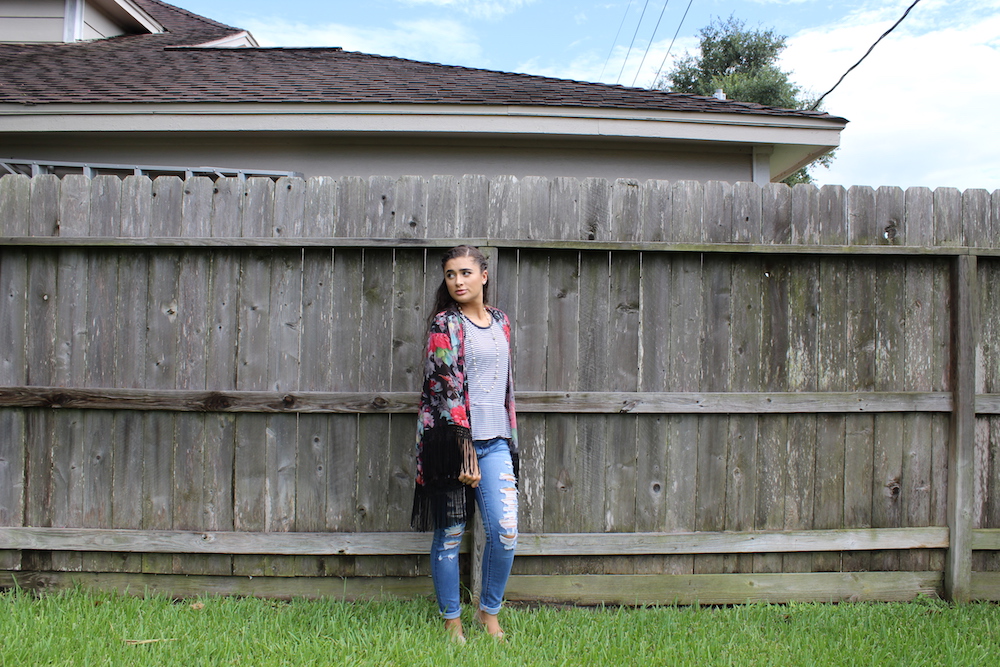 Combining different patterned pieces into one outfit is sure to turn heads. In this outfit, I paired a thin, striped, peplum top with a floral kimono. Pro tip: pair a small pattern with a large pattern for a more cohesive look. Kimonos are back in style as well, so technically you would be achieving two trends. I paired this outfit with a simple pearl necklace and loafers so I wouldn't distract from the busy patterns.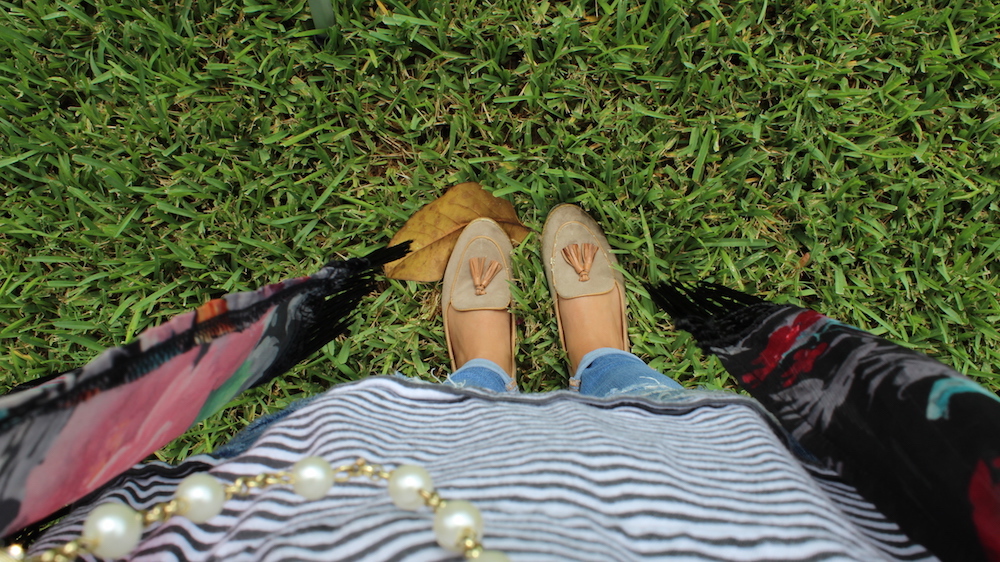 4—Schoolboy grunge.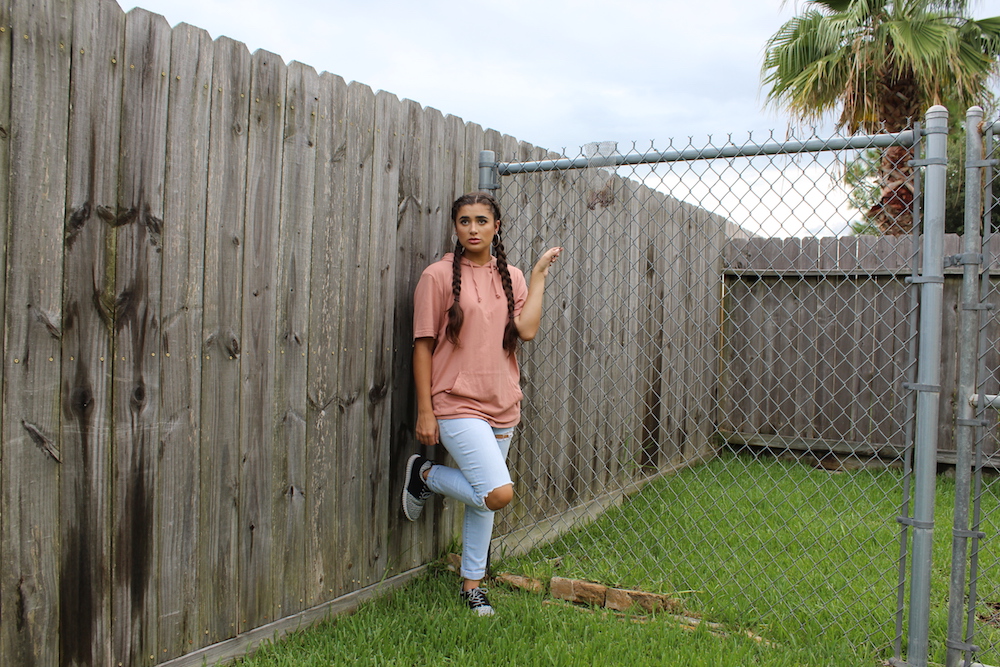 This newest tomboy trend is in part thanks to the Kardashian/Jenner clan. Oversize sports shirts and stylish sneakers are the staples of this look. I went with an oversize blush hoodie (from the men's section) and black and white sneakers. I paired this look with some hoop earrings and silver rings to add some sass. Pro tip: go for a braided hairstyle for extra style points.
Hopefully these outfit ideas helped make your transition back to school easier! What do you think about these trends? Let me know in the comments below.