Us ladies are guilty of saying, "Ugh! I literally have nothing to wear!" way too often, when realistically we have plenty of clothes in our closets. Some of us tend to believe that if our closets aren't stocked with the latest trends our wardrobe is sad and boring—the struggle of a broke college Fashionista. Luckily, there are measures that can be taken to revive those old blue jeans, that plain white tee, and that sad button-up blouse all while spending not one penny.
Option 1
Layer-up. Nope, layering isn't just for winter and fall—there are several ways to creatively layer your summer pieces without melting throughout your day. For example, I find both my striped halter tank and my pink peplum tank to be tiresome—I've worn both so many times! However, when I pair the two together, an entirely fresh look comes about. Try a bolder look by pairing contrasting patterns and textures.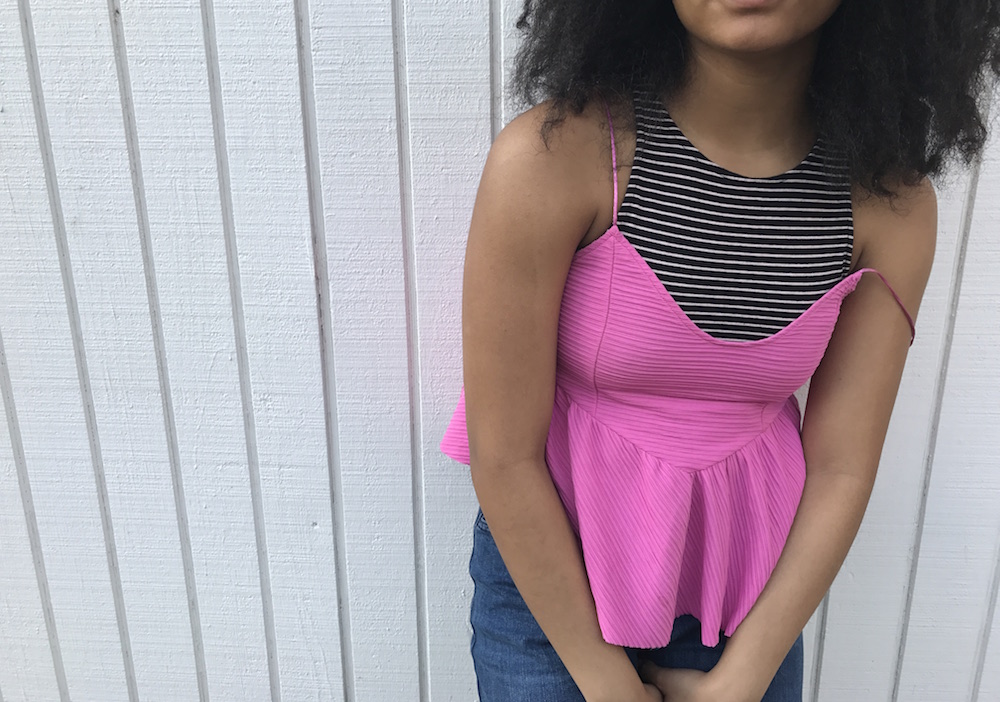 Option 2
Accessorize. This may seem a bit obvious, but I'm not talking about an everyday watch or diamond studs. If all you have are basic tees and camisoles, you'd be surprised what a silk scarf or a statement necklace can do—don't be afraid to go the extra mile when accessorizing around your basic pieces! Here, I paired chandelier earrings and a colorful headscarf to dress up my cami.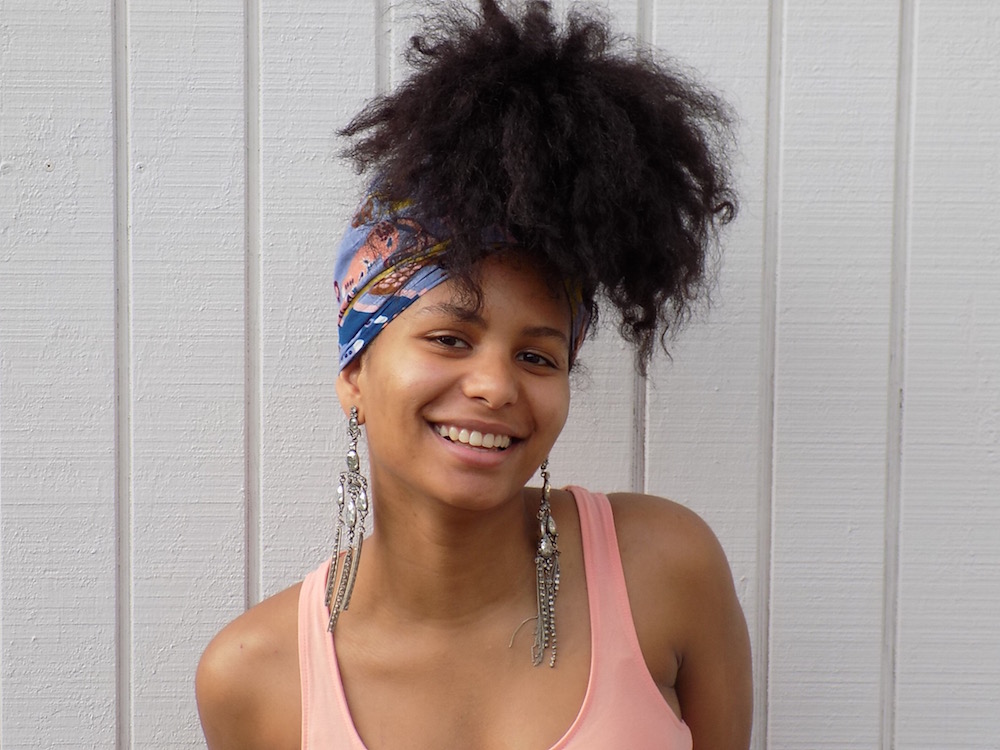 Option 3
 Alter. Changing up the initial look of an old piece of clothing is basically arts and crafts for Fashionistas. Try cutting those early-2000s flared jeans into cropped, frilled goodness (as shown below). Or, undo the top half of your old button-up blouse, fold the excess fabric on top, and BAM: you got yourself an off-the-shoulder top.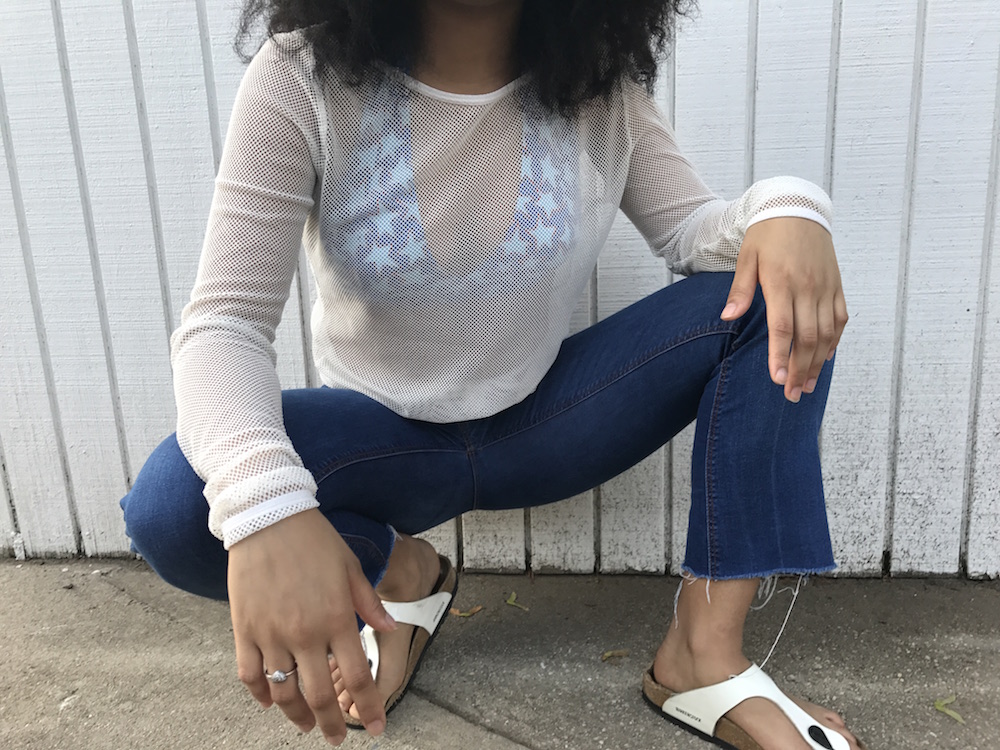 Trust me, it's a skill to be able liven up your closet without spending a dime. As students, employees, and interns, it is our duty to be practical and efficient…although, a little post-finals shopping spree never hurt nobody—we definitely deserve it!
What are some of your methods on freshening up your wardrobe? Let me know in the comments below.