While I love playing dress up and would throw on five-inch heels at the drop of a hat, these days I've been searching for pieces that also let me live life. I want to bend, stretch, lift, and walk 10 miles without feeling awkward, exposed, or downright exhausted! That's why I loved putting together these three summer trends into one equally cute and wearable ensemble. This outfit is perfect for those days when you need to get up and go.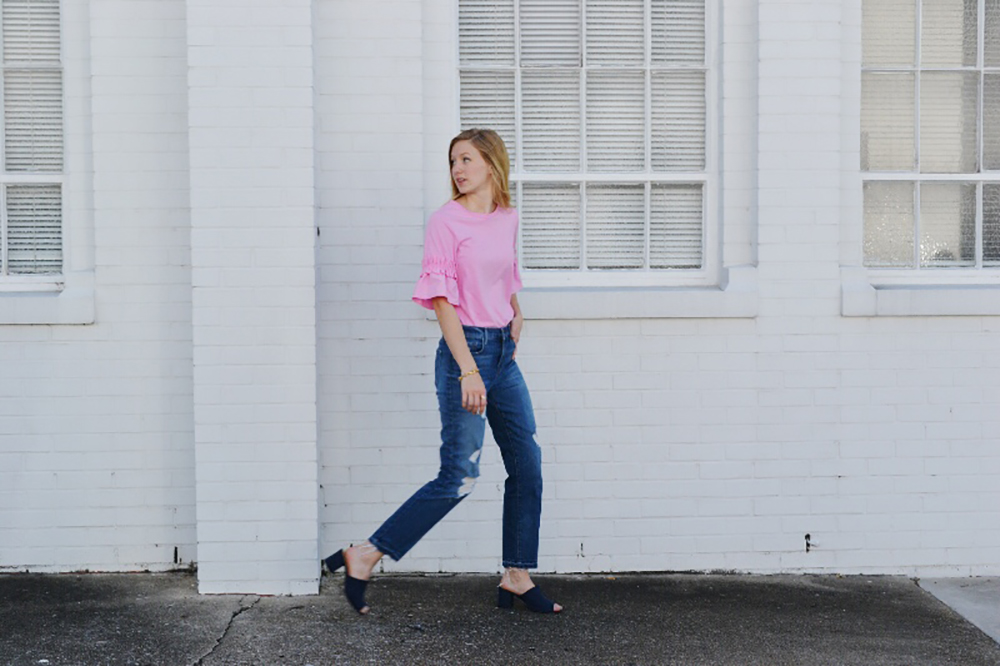 1—Ruffle Detail. The girly girl inside me melted when I saw this bubble gum pink top at H&M! The ruffle detail has been everywhere this spring from Michael Kors to Marc Jacobs, so it's easy to update with a short sleeve version for summer. You can steal my look with this top.
2—Raw Hem Denim. One of my favorite street style trends is contrasting distressed jeans with a more feminine top. Not only are these super comfy, but the frayed hem also adds a special detail to any outfit. Get a similar pair from J Brand or a more affordable version at Urban Outfitters.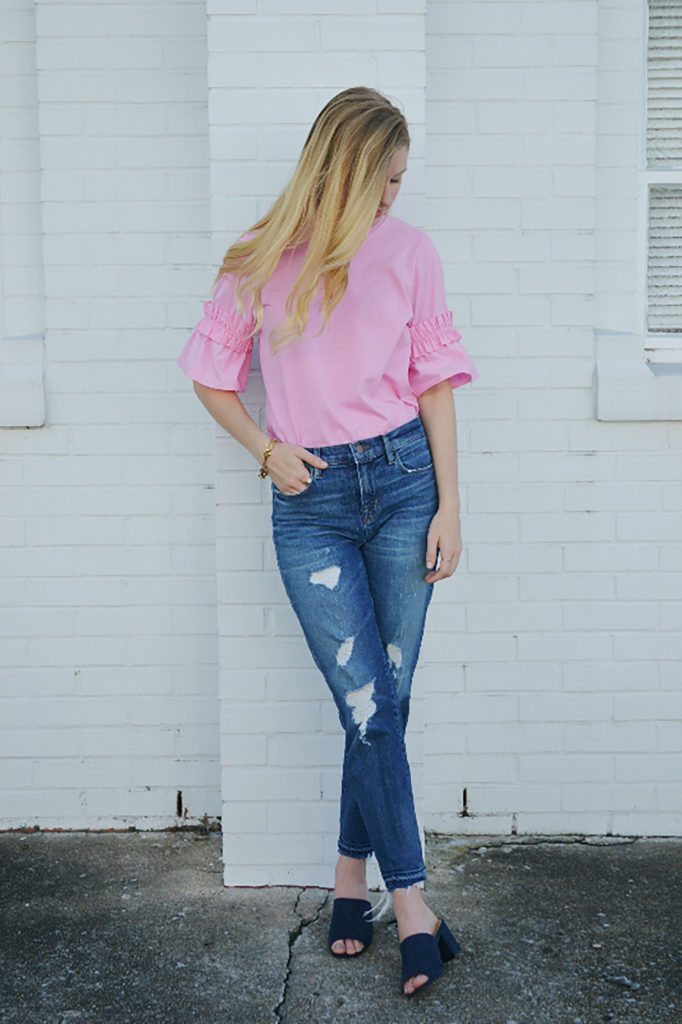 3—Mules. Last but never least, the right shoes are the dot to the exclamation point! This season's "it" shoe is the mule, and for good reason. They're classic, comfortable, and easy to style. Try this slip-on pair from Kate Spade or block heels like mine from Chinese Laundry.
Fashion is meant to be fun, so enjoy every minute! Do you have a favorite summer trend? Let me know in the comments below.