I have always found it hard to pinpoint my style, but I have come to realize that my taste in fashion has one overarching theme—budget. Let's be real, I am in college and buying what this month's magazine tells me to buy doesn't really agree with what my student debt is telling me to buy. My favorite way to save money on a trendy wardrobe is to repurpose old clothing. A great place to start is your local thrift shop or garage sale
(check out this awesome CollegeFashionista article). However, I prefer something a little more personal. In this post I will be sharing three up-to-date outfits you're likely to find in your mom's closet.
Outfit #1
This first piece is a grayscale turtleneck from a box in our attic titled "Mom's cool clothes"—thank goodness she kept those! I paired it with some relaxed high-waisted jeans, black booties, and a black and white color-blocked crossbody purse. For a pop of color, I added a bright pink matte lip to top off this street-style look.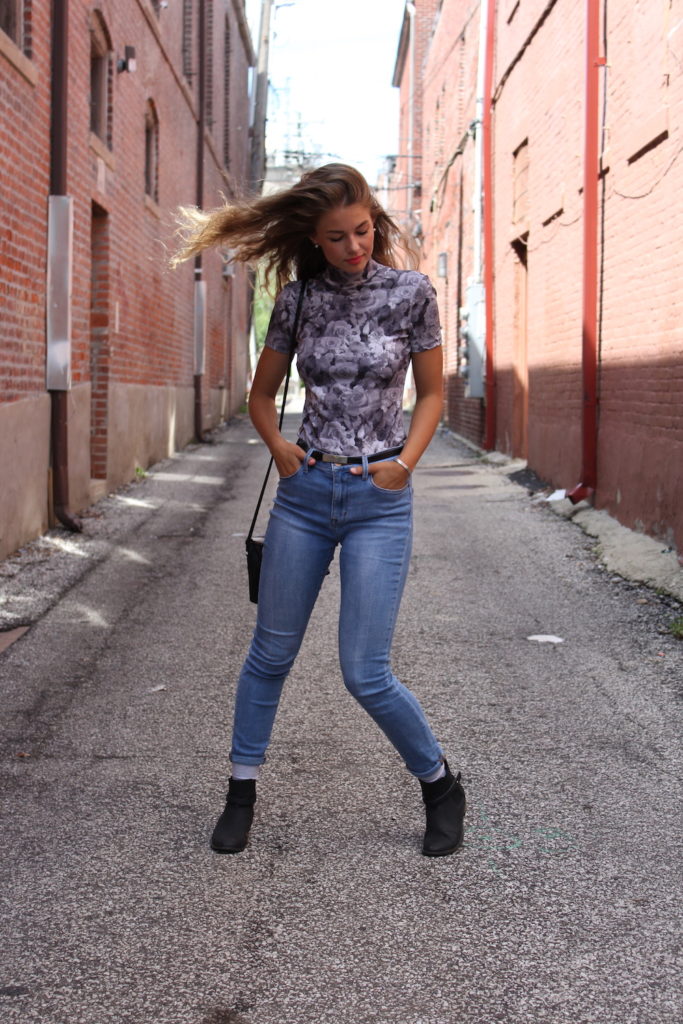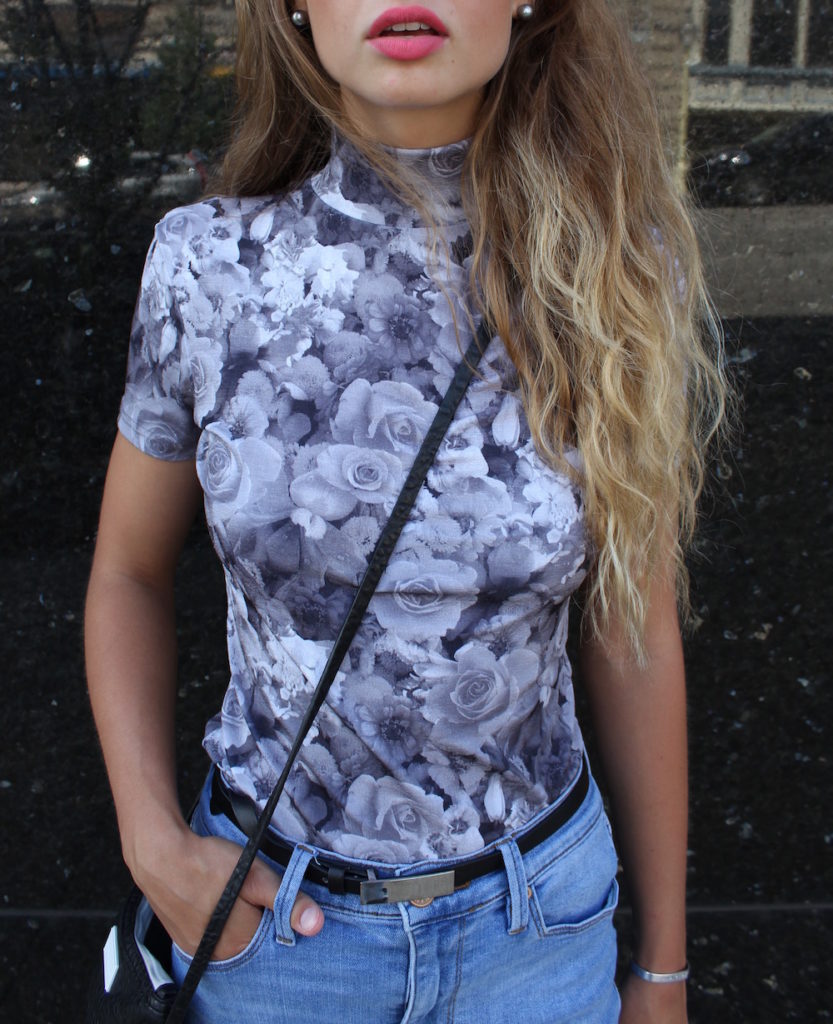 Outfit #2
Next, I pulled out a newly acquired crochet top from my boyfriend's mom. I decided to take this look in a different direction and pair it with some distressed cutoff shorts, a cream bralette, and a navy kimono. To complete this boho-inspired look, I added lots of mixed-metal jewelry and some ash-blue booties with lace socks.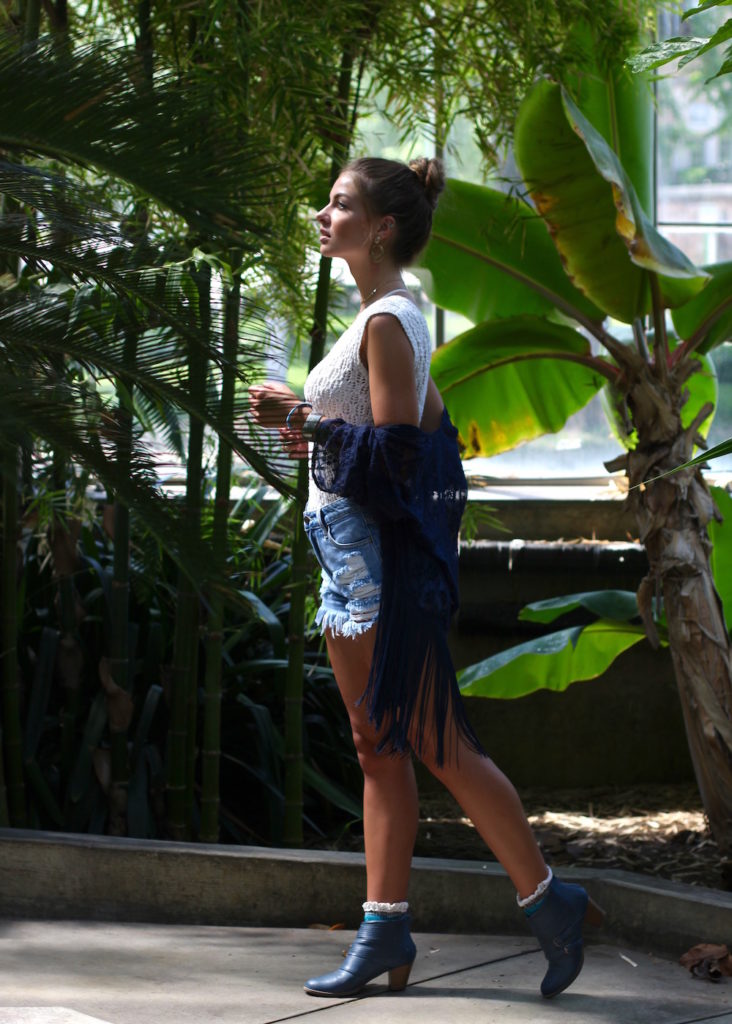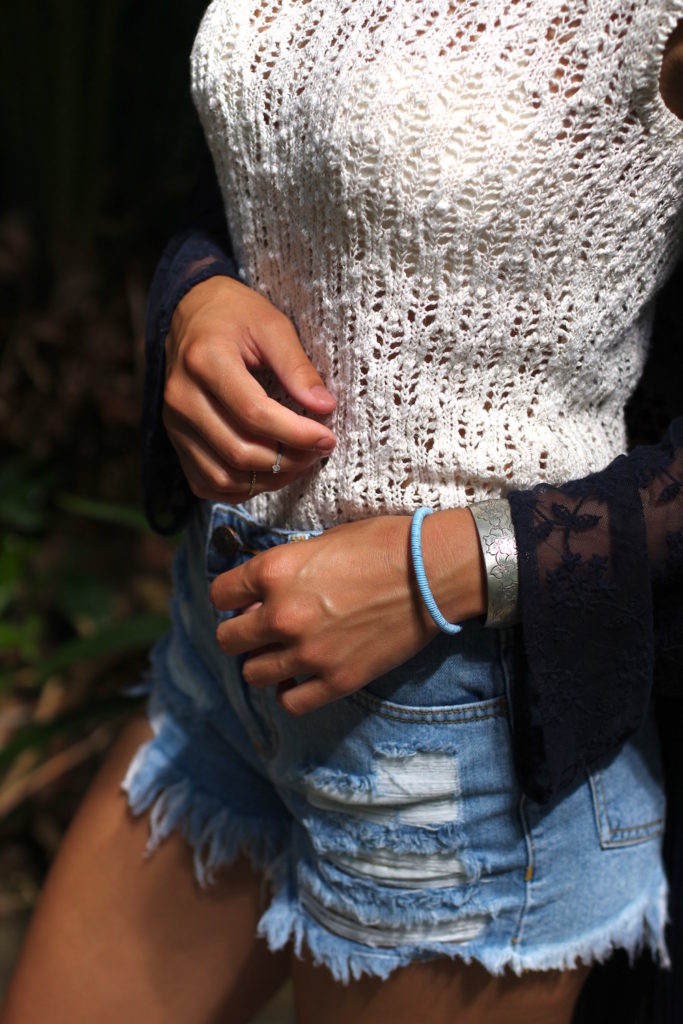 Outfit #3
Last, but not least, this outfit is fairly simple but very meaningful. This floral dress was my mom's favorite dress about 20 years ago. One day, she went to put it on but it wouldn't zip. It just so happens that that instance is the reason my mom found out she was pregnant with me! So here I am, 20 years later, in that same dress with some updated wedges, a block purse, and a statement necklace to bring this dress into 2017.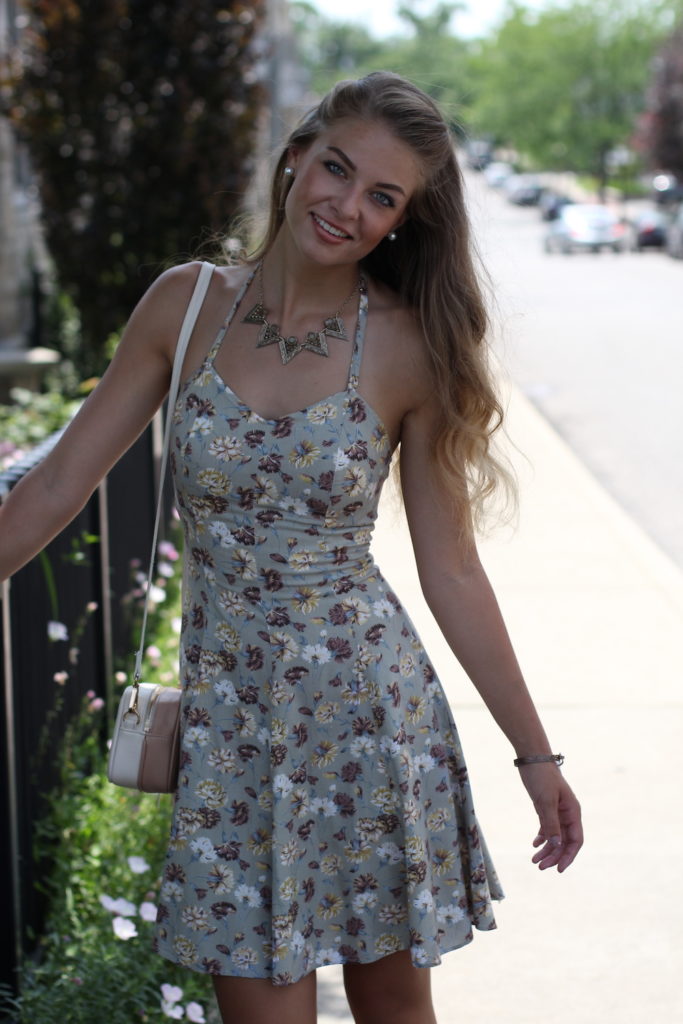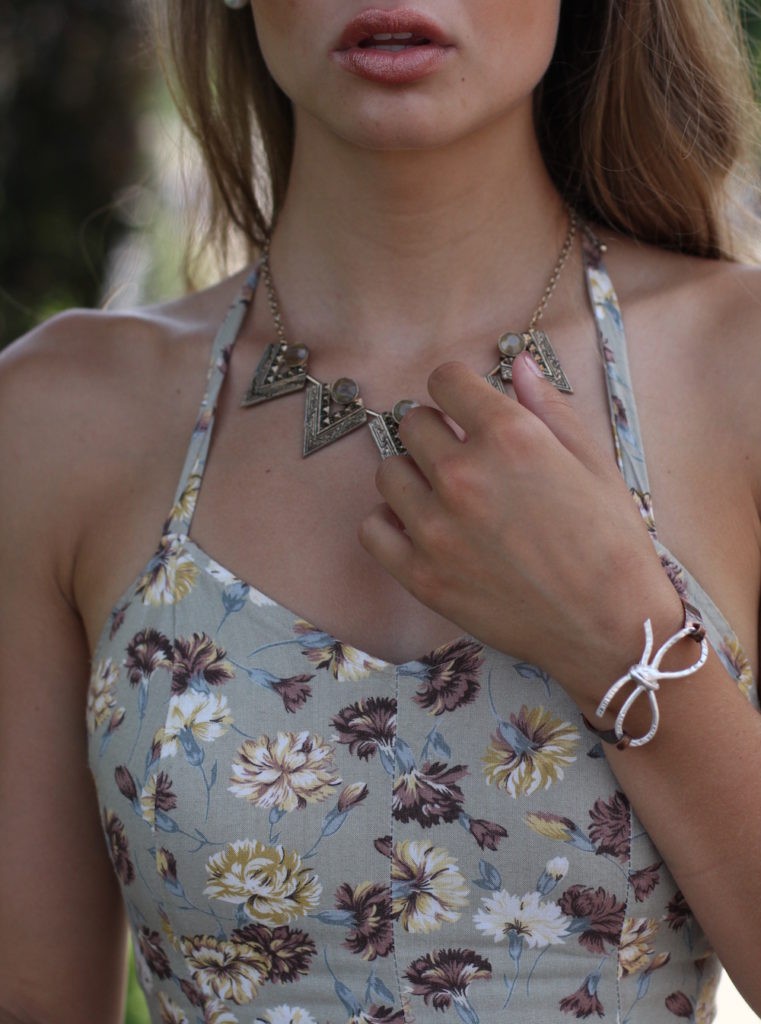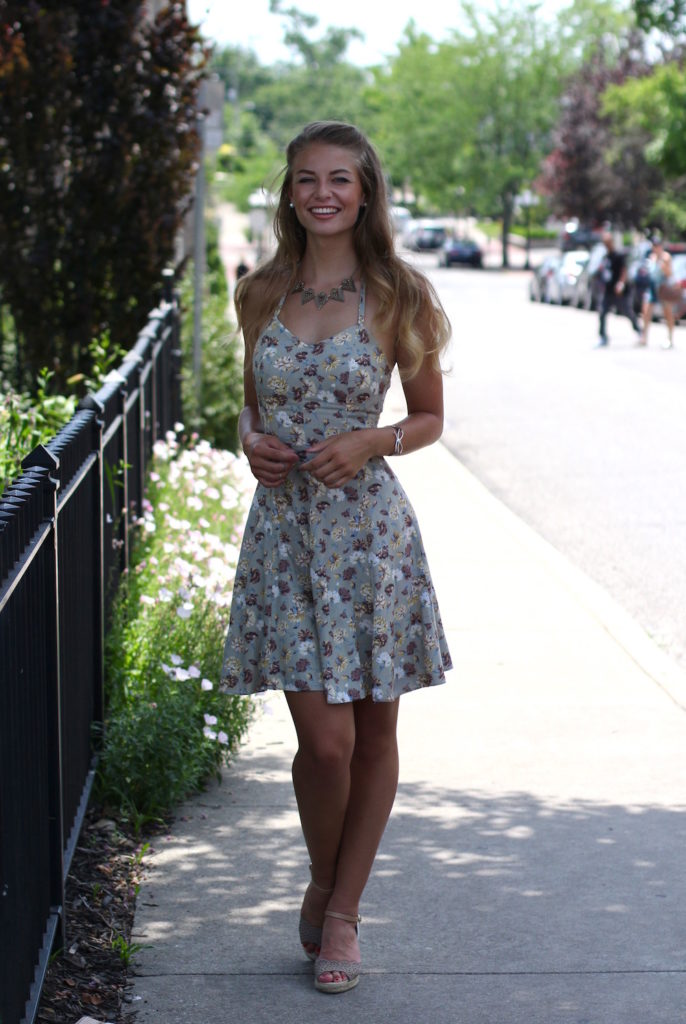 Reusing your parents' old clothing can be a great bonding experience. As a result, it can bring you closer than ever (not to mention, free clothes). Now next time you go home, sift through those dusty closets for a gem that will have everyone asking, "Where did you get that?"
Show us what you find by tagging @Cfashionista!