Do you have a reading goal for 2022? Whether you want to tackle one book or 12, this is a great way to limit your screen time, learn something new, and even destress in the new year. But between classes, clubs, homework, and studying, it can be hard to find time to read for fun. Lately, my only time for reading has been on winter and summer breaks, which has made it difficult to catch up on all of the new books on my list.
Luckily, I've recently discovered Audible, and it's safe to say I'm obsessed. Audible makes it easy for me to listen to new books on the go without having to designate a specific reading time. If you don't already have an Audible subscription, what are you waiting for? It's the perfect way to listen to your favorite audiobooks on the go, and it's ideal for busy college students.
Here are some of the top benefits of an Amazon Audible membership and why you should sign up in 2022:
1. You Can Listen On the Go
Audible is going to be your new best friend while you're trekking across campus from classes to club meetings. When you need a change from your usual morning playlist, pop in your favorite headphones and enjoy a new book while you walk. Sally Rooney's Beautiful World, Where Are You? is high on my list this year.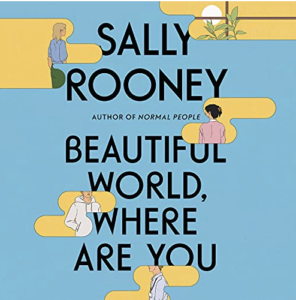 2. You'll Hear From Talented Narrators
Unlike some professors (sorry), Audible readers are super engaging to listen to. Their repertoire of talented readers is sure to keep you hooked. Plus, there are even some special celebrity narrated audiobooks, such as Harper Lee's Go Set a Watchman narrated by Reese Witherspoon or Lucy Maud Montgomery's Anne of Green Gables narrated by Rachel McAdams!
3. It's More Sustainable Than Physical Books
Sustainability may not be one of the first things you think of when it comes to audiobooks, but it should be! By listening to audiobooks you not only save space on your bookshelf, but you'll also minimize unnecessary consumption of physical books that you'll likely only read once.
4. It's Perfect for Multitasking
The ability to multitask is essential for any busy college student. Similar to how you would listen to your favorite podcast, you can listen to Audible audiobooks while doing homework, cleaning, or during remote work. This can be especially helpful if your course load includes required reading, but it's also great for leisure reads. I'm especially excited to start Firefly Lane by Kristin Hannah on my next laundry day!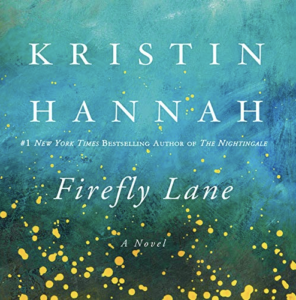 5. It's More Affordable Than a Trip to the Book Store
It's no secret that buying new books can get expensive quickly. With Audible, you get unlimited access to an endless library of audiobooks for a fixed monthly price. This is an incredible value, especially when you consider that a new book often costs $20 or more!
Ready to start adding audiobooks to your 2022 must-listen list? Sign up for Audible and get access to thousands of titles, plus exclusives you can't find anywhere else!
As an Amazon Associate, College Fashionista earns from qualifying purchases.