When I look at my summer wardrobe, for the most part, I see bright colors, patterns, and sundresses but sometimes they just take too much time to style. My go-to easiest piece of clothing this summer season has been my white jeans. I decided to style my white jeans four different ways just to prove to all of you Fashionistas that they are a staple piece for the summer.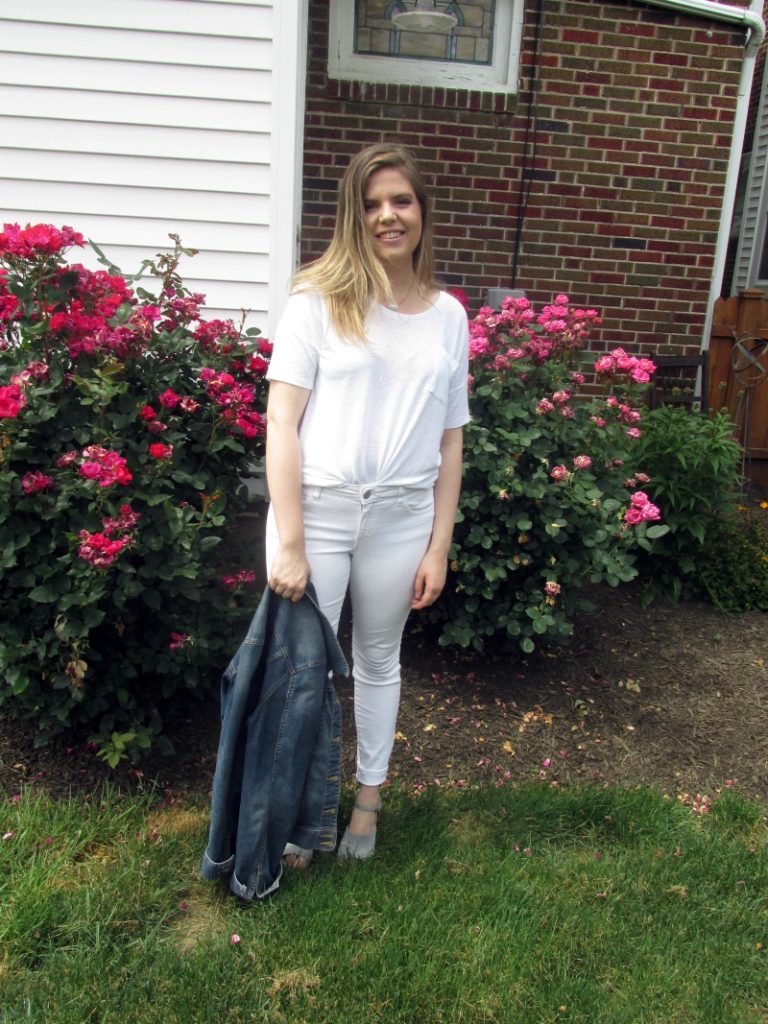 My first look is a super casual look. I love the all-white look not only for winter but for summer too! I paired this pair of white jeans with a boyfriend fit white T-shirt. I finished off the look with my jean jacket that is always shoved into my tote in case it gets chilly. My favorite part of the outfit is my gray block sandals. These are perfect to dress up the outfit. This outfit is a good day to night outfit, so wear it with sandals throughout the day and when it is time to go out, slip on the heels.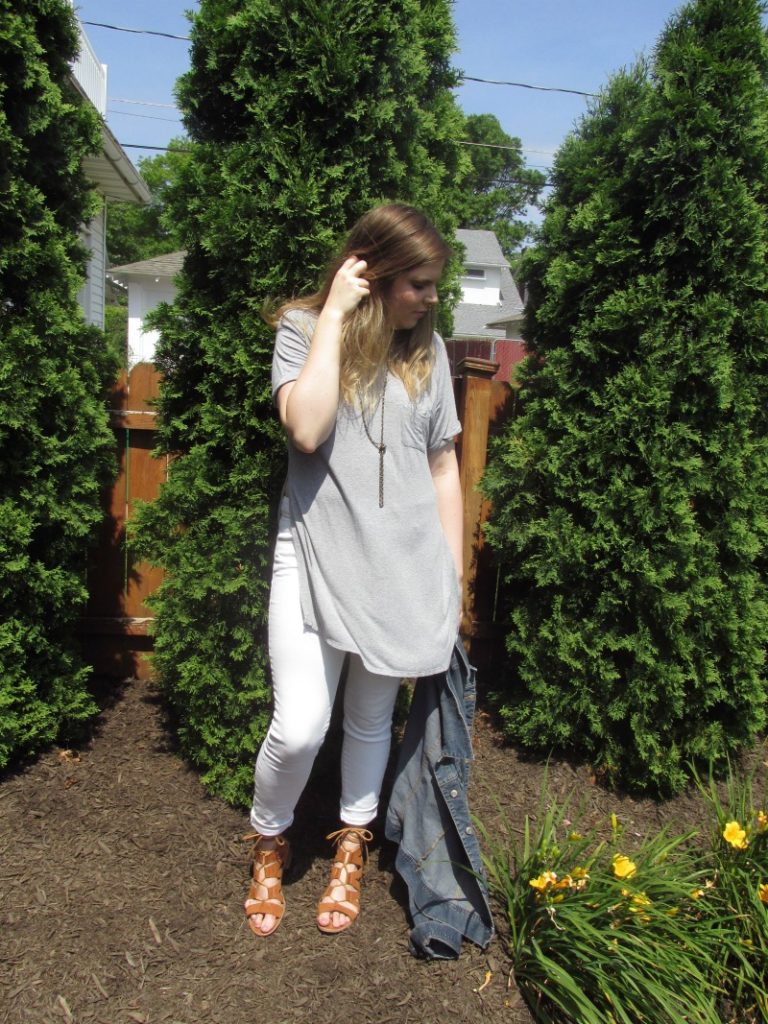 My second look is something completely different for me. I paired my white jeans with a gray high side slit T-shirt. I cuffed the jeans to lace up my chestnut suede sandals. To finish off the look, I once again pulled out my jean jacket and a simple knotted necklace. This outfit is perfect for an easy work outfit or a quick lunch with friends.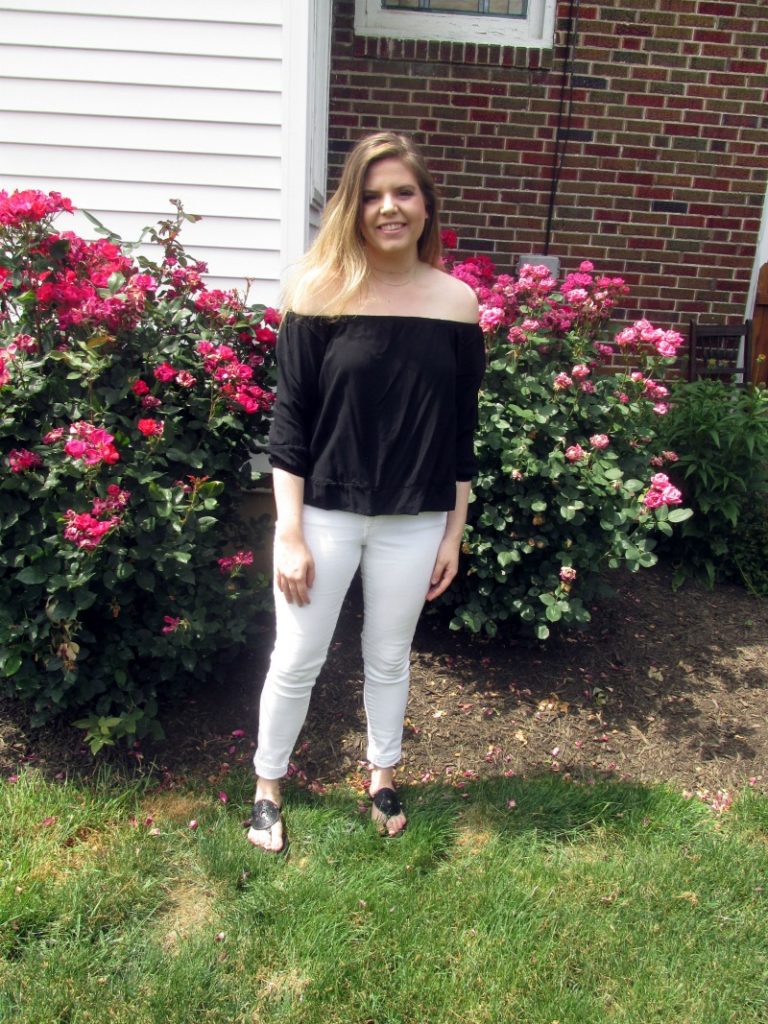 This next look is what I like to call my retail look. This is an easy work outfit for me. I paired my white jeans with a simple black off-the-shoulder blouse. I finished off the look with my pair of Jack Rogers jelly sandals. This is a quick outfit when you are running late but still need to look like you put yourself together.
This is my fourth and final look. This out of my four looks is most definitely my favorite. I paired my white jeans with my favorite shirt for the summer. My shirt is the Tess top from the Mimi Miller womenswear summer collection. I paired this outfit with my medallion gray heel and a matching medallion choker. This outfit is great for a nice dinner out or a quick weekend brunch.
How do you guys wear your white jeans? Let me know in the comments below!