Aside from leaving my heart in Rome, I left my savings and came back with a few extra pounds that I need to get rid of. I already want to go back! Everything is so picturesque so how could I not flood everyone's social media feeds! And if my Instagram and Snapchat weren't enough, here are more pictures highlighting my favorite places in Rome! Lucky for me, my mom's cousin, Vincenzo, lives in a beautiful villa just ten minutes outside of Rome. Not only did Vincenzo let me crash at his charming villa, he took me around to all the best restaurants and his favorite little spots in this magical city!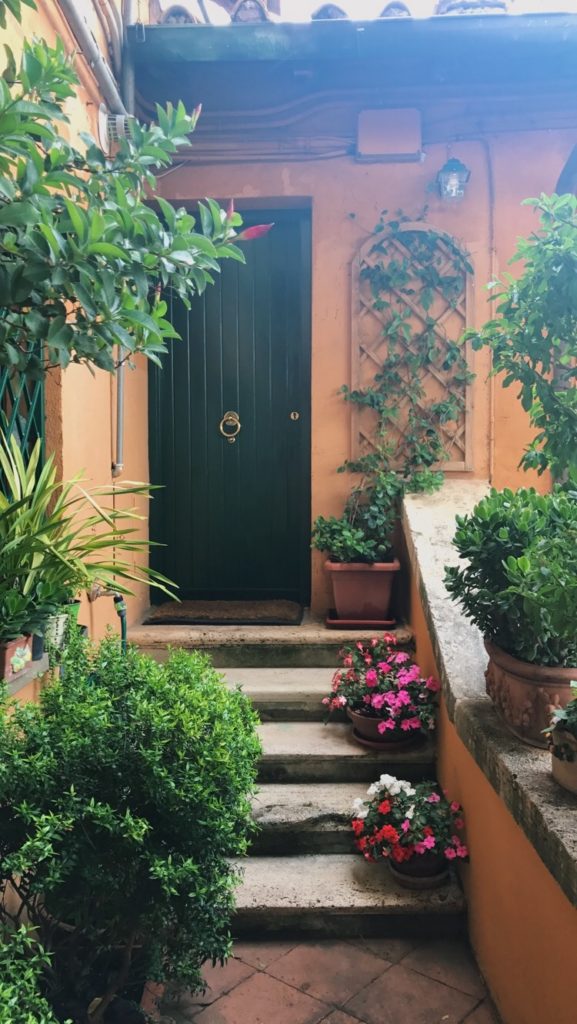 Rome is so utterly amazing because you have all these breathtaking monuments and ruins right next to each other. The metro is so cheap and easy to use in Europe, even for a girl that is completely hopeless with directions and it leaves you literally right in front of the Colosseum, a perfect place to start. What better way to tour Rome than in a comfy pair of Roman gladiator sandals! After a quick tour of the Colosseum, we headed towards Vatican City. Yes, that's where the Pope lives! If you had your hopes on getting a tour of St. Peter's Basilica, you better come very very early. The line is around three hours long on an average day. Unfortunately, I didn't make it inside, but St. Peter's Square itself is a sight to most see.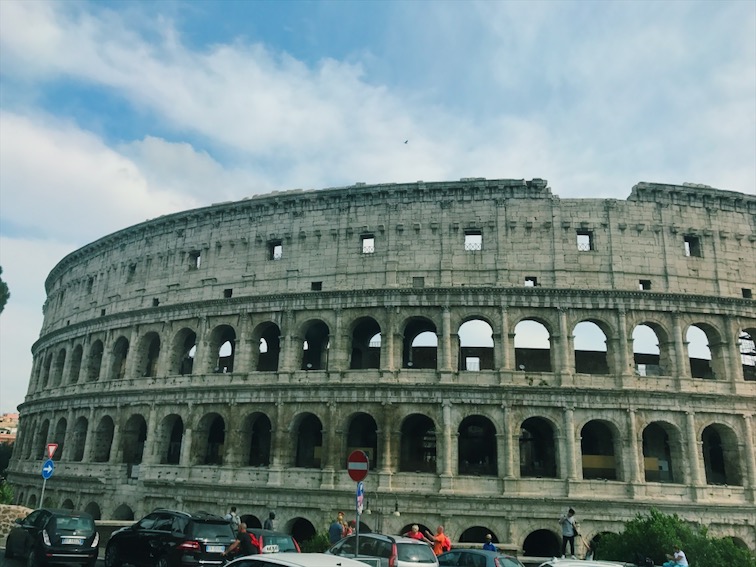 Rome is known for its beautiful and enchanting squares, which consists of endless cafes and gelaterias on every corner. My favorite of all the squares is Piazza Navona, where I was lucky enough to catch one of my favorite artist's exhibits, Jean-Michel Basquiat. Next on the tour, the Trevi Fountain. I think most of us know the infamous fountain from the Lizzy McGuire Movie when Lizzy throws a coin in the fountain, makes a wish, and meets the gorgeous Paolo. In hopes of meeting my own Paolo, I made sure to look extra cute in my circle sunnies and floral skirt, a perfect outfit to stay cool and comfy in the Roman summer heat.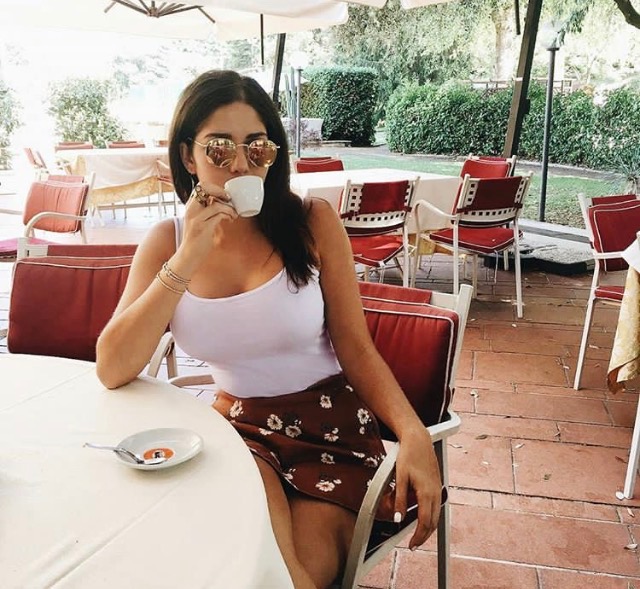 Finally, in this guide is the food! My mom's cousin treated me to the most traditional Roman meals. As Vincenzo said to me, "When in Rome, do as the Romans." He took me to a place called Da Felice, this is the most famous old-school restaurant for Cacio e Pepe pasta. Cacio e Pepe is a uniquely Roman dish: a bowl of pasta topped with pecorino Romano cheese and black pepper. Next on the traditional Roman food list, Filetteti di Baccala. A homey little restaurant tucked away on a lovely Roman side street that only serves one dish: the fried cod. Normally, when I eat fish I use a fork and knife, but in Rome, I wrapped the fish in a paper cone and used my hands as all the locals were doing. It certainly added to the fun of eating this wonderful treat.
Though I felt like I saw every inch of Rome there are still so many things I didn't get to see! It's true what they say, Rome is not done in one trip, it's done in several years. I cannot wait to go back to this extraordinary city, but until then arrivederci Roma, fino alla prossima volta! (Goodbye Rome, until next time!) If you have any questions comment below, I love answering and helping!!
Have you ever been abroad? Share your experience in the comments below!