Traveling is one thing I don't do quite often, but in the first week of June this summer I embarked on the trip of a lifetime. I have been studying fashion brand marketing abroad in Milan, Italy for almost two weeks. Now, I am here to share with you a typical outfit I wear while navigating the streets of Milan.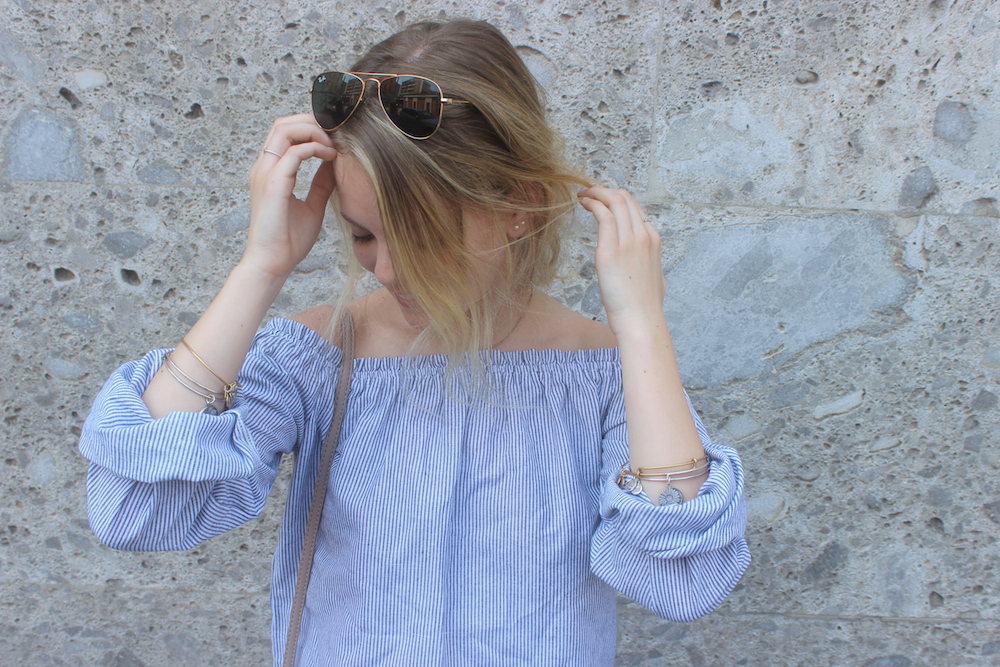 Milan is one of the largest fashion capitals in the world, which means I needed to come to this city with the most stylish attire in my suitcase. By no means am I a light packer, so it was no surprise that my luggage weighed more than I could carry. I filled my suitcase with mainly simple, staple pieces that could be worn over and over again. A simple outfit that I found myself wearing a lot was an off-the-shoulder shirt, paired with shorts to bear the hot summer days in the city. This outfit chosen for a casual day exploring the town included an off-the-shoulder top found at Brandy Melville and some classic white chino shorts from J.Crew. To dress up the look a bit, I decided on these Sam Edelman sandals and finished the look with a Nine West crossbody. This outfit not only helps you pull off a simple, put together look, but also includes classic fashion staples that can be found in your closet; perfect to bring when traveling!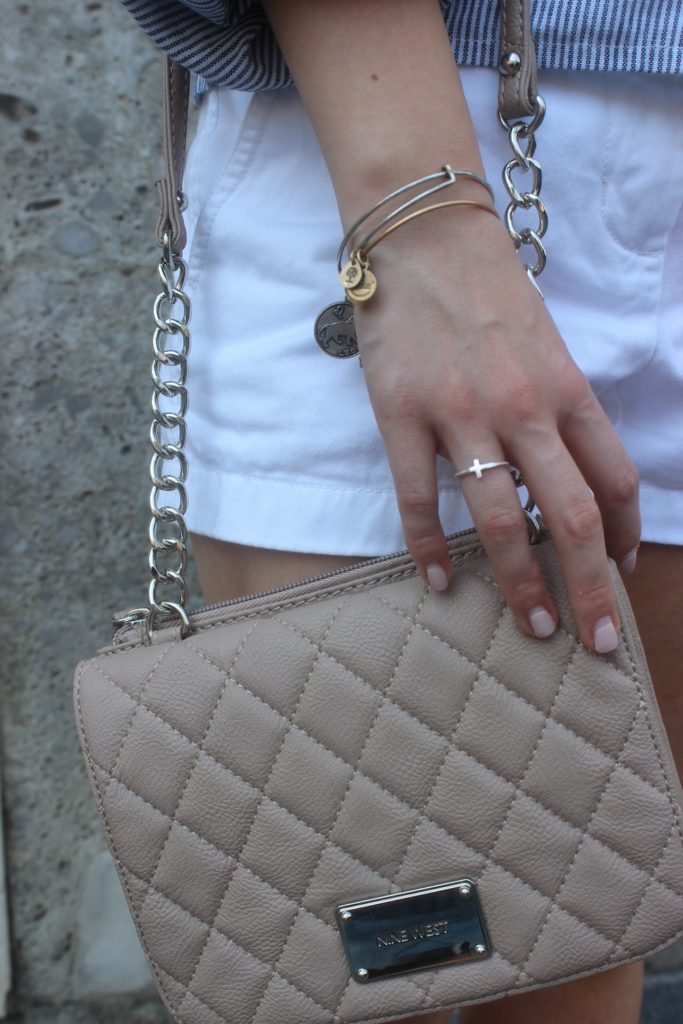 The look incorporates a classic touch with white shorts, a minimal striped top, and tan sandals. The colors included are simple and clean, creating a classy look that can be worn any day of the week. Off-the-shoulder shirts are becoming more and more popular in the fashion world and are personally my favorite trend at the moment. They can be dressed both up and down, but are also easy to wear with jeans or a denim shirt. This outfit was, of course, perfect to throw on in a rush for class in Milan or explore famous spots such as the Duomo and fashion district of the city.
While in Milan, I have not only been able to shop at the most fashionable stores, but I have been surrounded by people who have inspired my personal style. This has been my first time traveling outside of America and the experience of studying European culture and style is a dream. I stepped out of my comfort zone to explore the world and found new ways to define my own style. I am definitely not ready to leave this beautiful, fashion-forward city. Ciao for now Italy!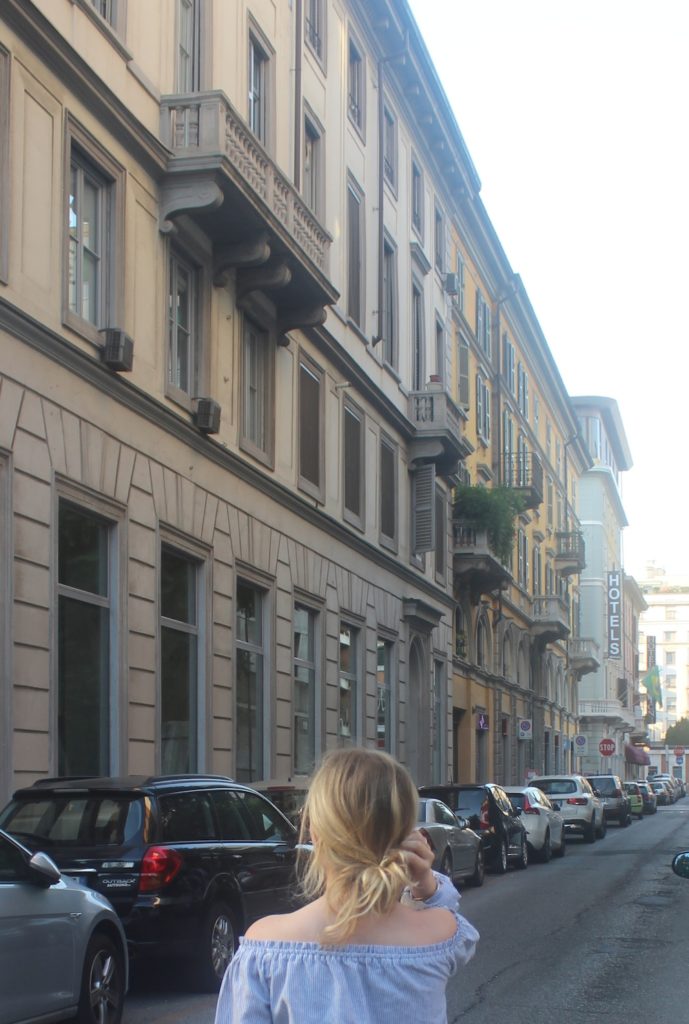 If you're traveling anywhere this summer, what different outfits are you planning to wear? Share your ideas in the comments below!