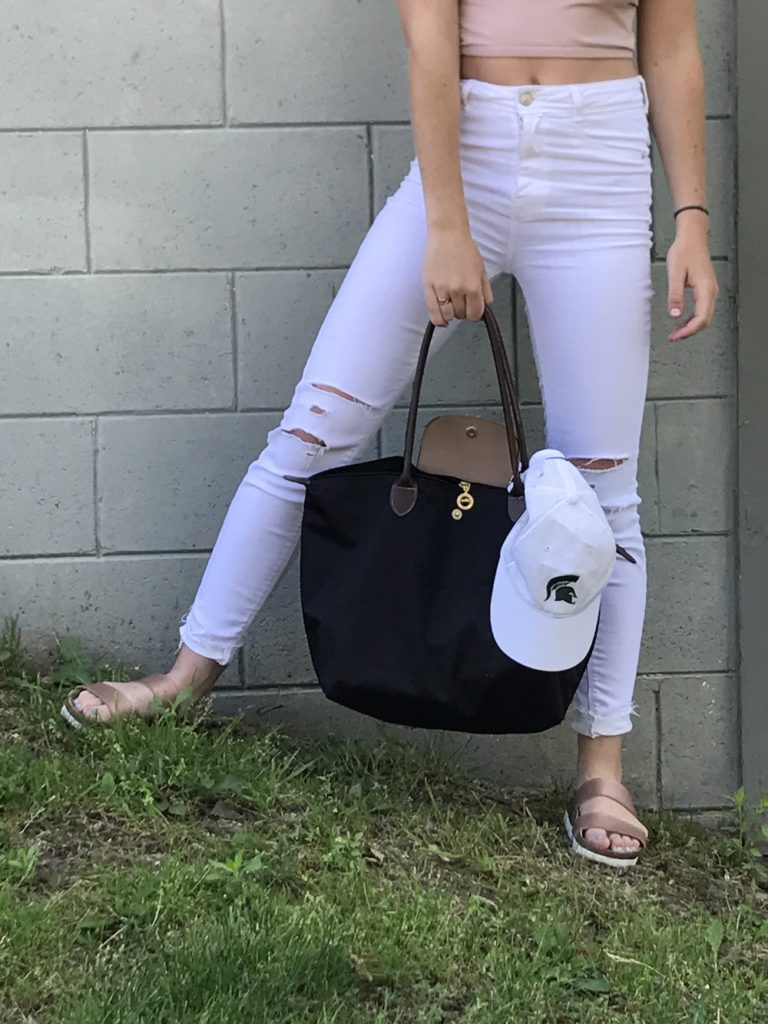 Whether you're off to an internship, getting dinner with friends, or just trying to make it to class on time, you're going to need all of your summer essentials in one place: your go-to bag. Personally, my go-to bag is a Longchamp knockoff that my lovely roommate bought for me in Vietnam. I take it everywhere and it's big enough to hold my whole life. That being said, here are the best things to keep on you at all times while juggling a social life, work, and school this summer.
I could not go anywhere without my phone, headphones, or laptop. Mainly because they are my vital sources of entertainment, but also because I need them for homework and more important work-related activities. On my Spotify app, I am currently listening to a mixture of Khalid's American Teen album, lots of Frank Ocean, old and new Kendrick, and Anderson .Paak. When I'm not doing homework on my laptop, my favorite Netflix/HBO shows to binge watch are The Office, It's Always Sunny in Philadelphia, and Curb Your Enthusiasm.
Aside from social media sources, I always keep a plethora of beauty products in my bag. Michigan summers are humid; therefore, I sweat and my face gets oily. For that, I need a constant source of hydration and Mario Badescu's Facial Spray is my absolute favorite. I also carry sunscreen for my pale, freckled skin, men's deodorant (smells better/works better), my favorite lip balm, mini perfume, nail polish (for those awful chips), and mascara.
Since most college students tend to have busy summers, it's nice to have something to take your mind off of your hectic schedule. For that reason, I carry a good book like To Kill a Mockingbird around (find more great reads here), plus some markers, a notebook, and a little makeup pouch that I use as a pencil case.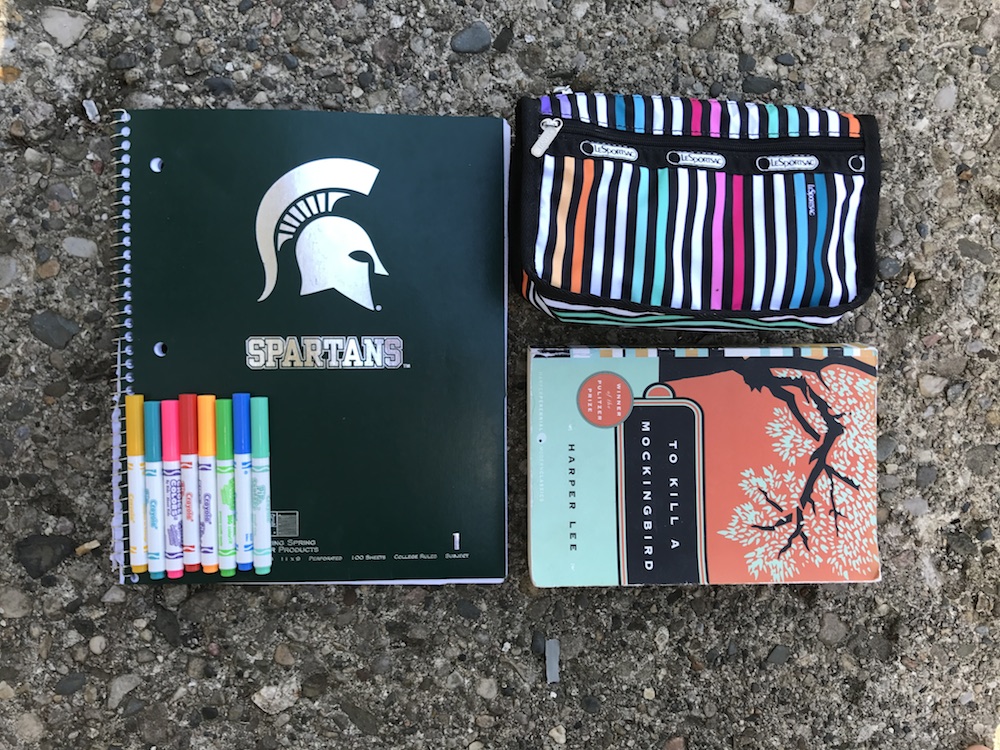 Lastly, I never go anywhere without my beloved Ray-Ban Clubmasters; a present from my mom on my sixteenth birthday that I have cherished and managed not to lose since. Next to that, I like to keep a baseball hat, an extra jacket, and sneakers in case the weather changes on me, which tends to happen most days here in East Lansing.
All of these items are essential when it comes to keeping me in check, looking good, and being prepared for what the day throws at me. I wouldn't survive my busy summer schedule without them!
What sort of things do you keep in your bag at all times? Comment and share photos like mine on Instagram and make sure to tag @Cfashionista in your posts!