If there was one word to describe our Art Manager, Kali Concepcion, it would be cool. And not in the colloquial sense. From the way she dresses to her calming, mellow personality to her kind soul to her voice—Kali is the true definition and personification of the word "cool." There isn't a day that goes by that all of us at CollegeFashionista don't wish we could be her (and we mean that in a totally flattering and not creepy way).
So we decided to tap our ultimate cool resource to ask her what she thinks is "cool." From Instagram accounts to animals, check out what is on our resident cool girl "Cooli's" (see what I did there) cool list.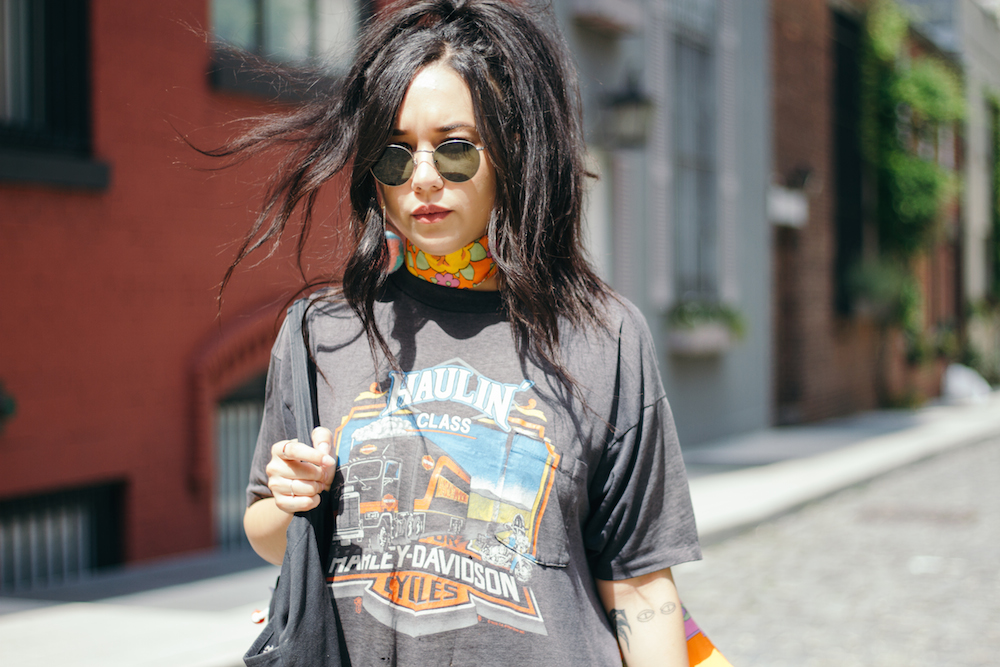 1)
Stores I think are

cool

:
I like to get quality vintage at some wonderful Bushwick vintage boutiques, and for cheap random pieces I go to L Train Vintage, Beacons Closet, etc. I like to see what happens when I'm presented with an unpredictable selection that isn't so curated for the fashion girl, though I definitely enjoy Zara and Topshop. I also love ASOS.
2)
Instagrams accounts I think are

cool

:
@taxcollection, @doggosdoingthings and @britneyspears.
3)
Food I think is

cool

:
I always have Polly-o cheese sticks and grapes in my fridge, they are great snacks. I also love Indian food but it's just not nutritious to have multiple times a week.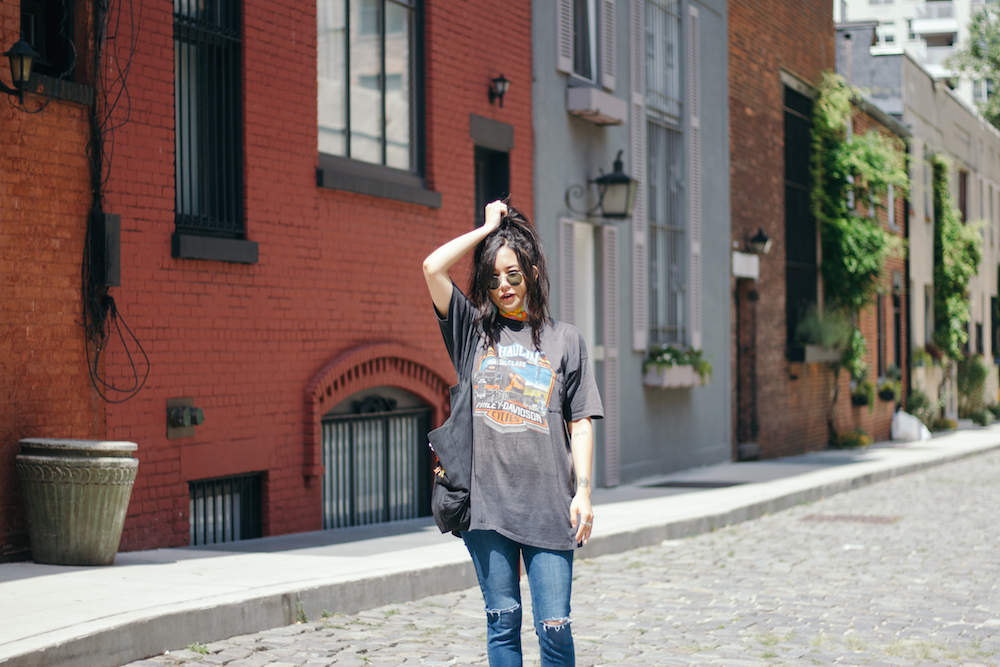 4)
A place I think is

cool

:
There's this very
cool
place in Bushwick called Syndicated where you can dine and watch a $3 movie at the same time. It's not strictly a restaurant, bar or movie theater, which I like.
5)
Books I think are

cool

:
I have too many books with five pages left. I'm usually reading two at once so I can choose depending on my mood. It's typically an autobiography paired with something that's vaguely self-help.
6) My latest and coolest phases: Two of my latest phases have been researching Brian Wilson of the Beach Boys and wearing vintage scarves, a phase that I'm nervous might be waning now that I've purchased like 20.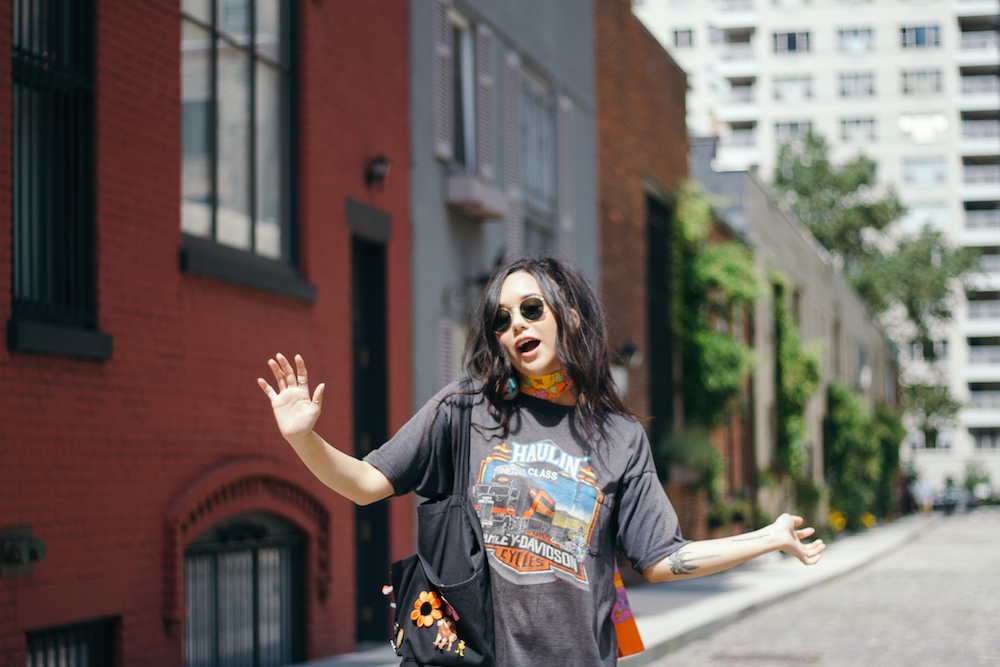 7)
Animals I think are

cool

:
Afghan hounds. Also, my woman Karen has passed on, but if I can give anyone a piece of advice it would be that if you want an animal to love that isn't a huge commitment, rats are the answer! They're very smart as they learn from memory, eat pretty much anything you eat, and you get over the tail thing very quickly. Also you're saving them from an unnecessarily aggressive death and hamsters are hollow.
8)
A thing I think is

cool

:
One of my favorite things is my Hydro Flask water bottle. I take it everywhere and it keeps my water cold for 24 hours! I tell everyone about it and I think it's an integral part of who I am.
9)
Social media I think is

cool

:
I'm probably about to unresident
cool
girl myself, but I said it once I'll say it again: I still think Tumblr is great. I like that it's a personal home for everything I'm interested in and it's not so "social/followers" oriented unless you want it to be. I love going back through my likes too.
10)
Tendencies I think are

cool

:
I have a tendency to sort of personalize, humanize and hoard everything I own—every square inch of my bedroom would drive Amy Levin and Anna Coke crazy. I just like to feel connected to all my stuff (ex. if I go somewhere
cool
or have a good night I like to try to take a small rock for my memory.)