Do not adjust your computer screens or email us that you think you found a typo in our brand name. You may notice that things look different; from the site to the branding to even the lowercasing now of "college fashionista." This has been a project that has been months (and, in others, years) in the making. We're so excited to finally be able to share it with our most favorite humans out there—you, the cf community.
Besides the sleek looking new site, mobile experience, logo, and colors, we have also unveiled six (yes six!) new programs here at college fashionista. After really polling and listening to our community, our Style Guru program has gotten a major overhaul. We're now giving our hardworking, smart, talented, influential community members the access to the industry and knowledge they have been craving to get a head start on their future careers today. (You can learn all about our new Style Guru program, including how to apply, here.) College fashionista also launched five fellowships this fall, providing even more exclusive opportunities in Editorial, Social Media, Marketing, Photography, and Graphic Design.
If you're new to college fashionista: welcome—we think you'll like it here. Now let's catch you up to speed on the past eight years with a walk down memory lane…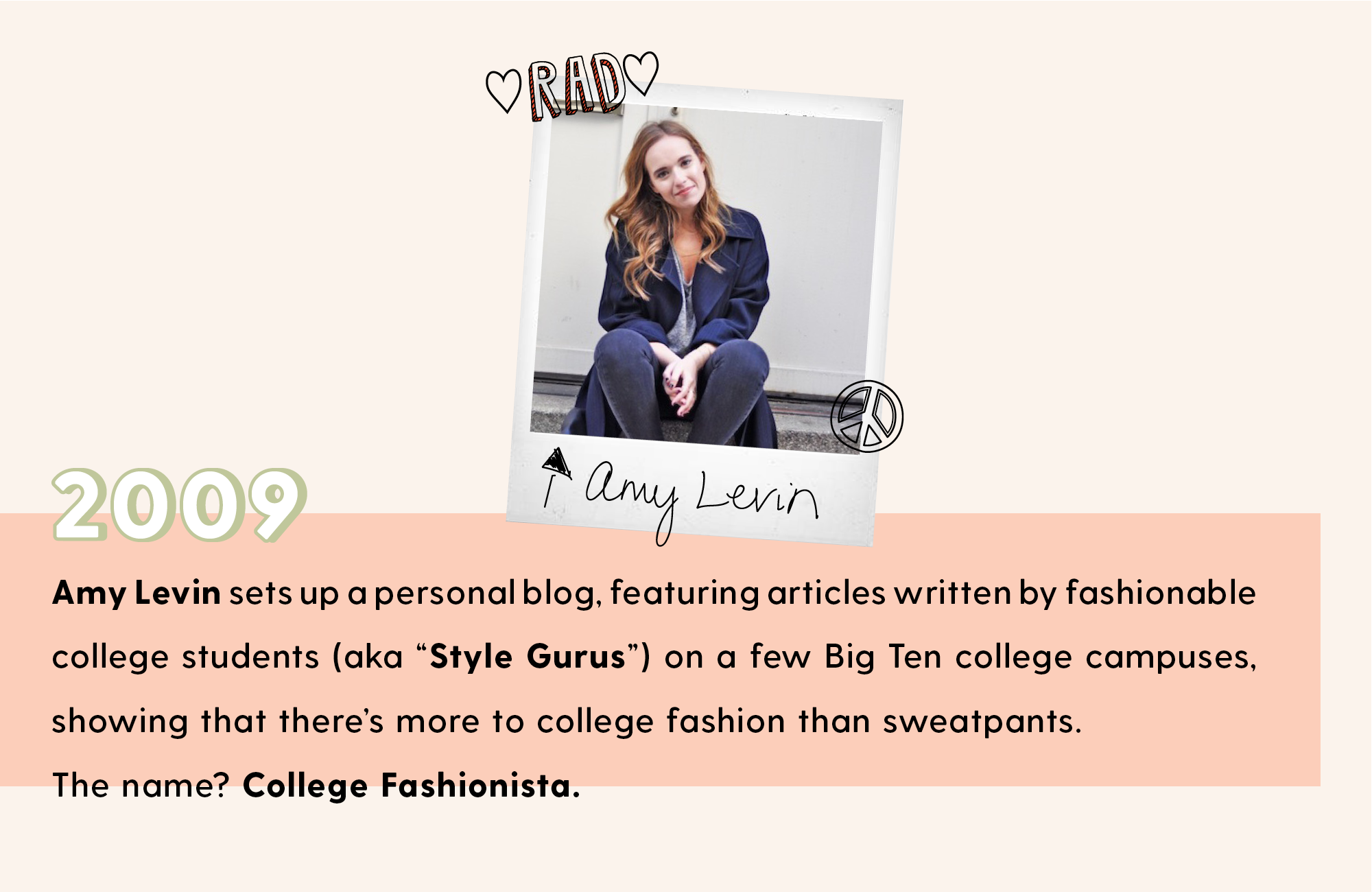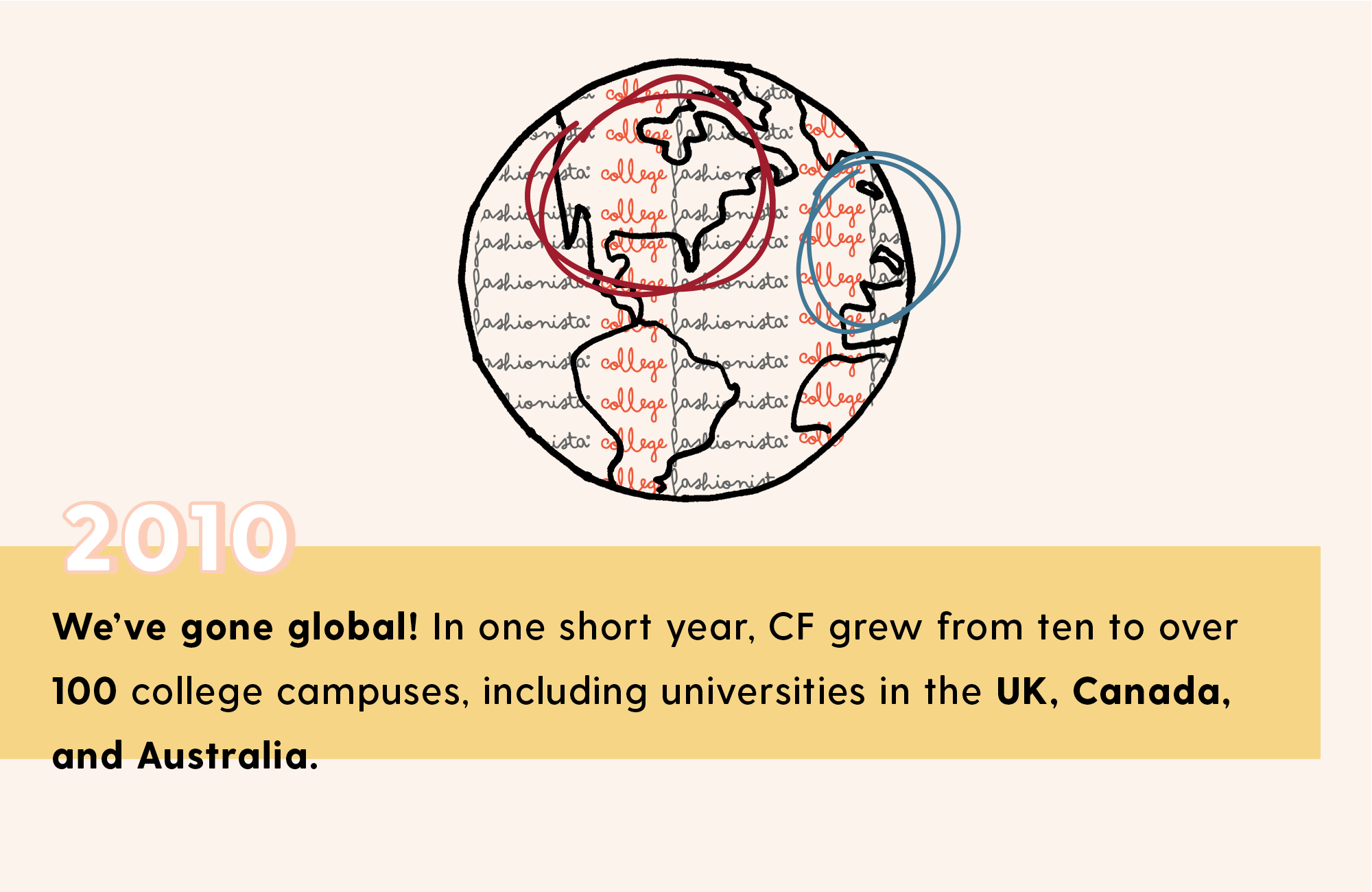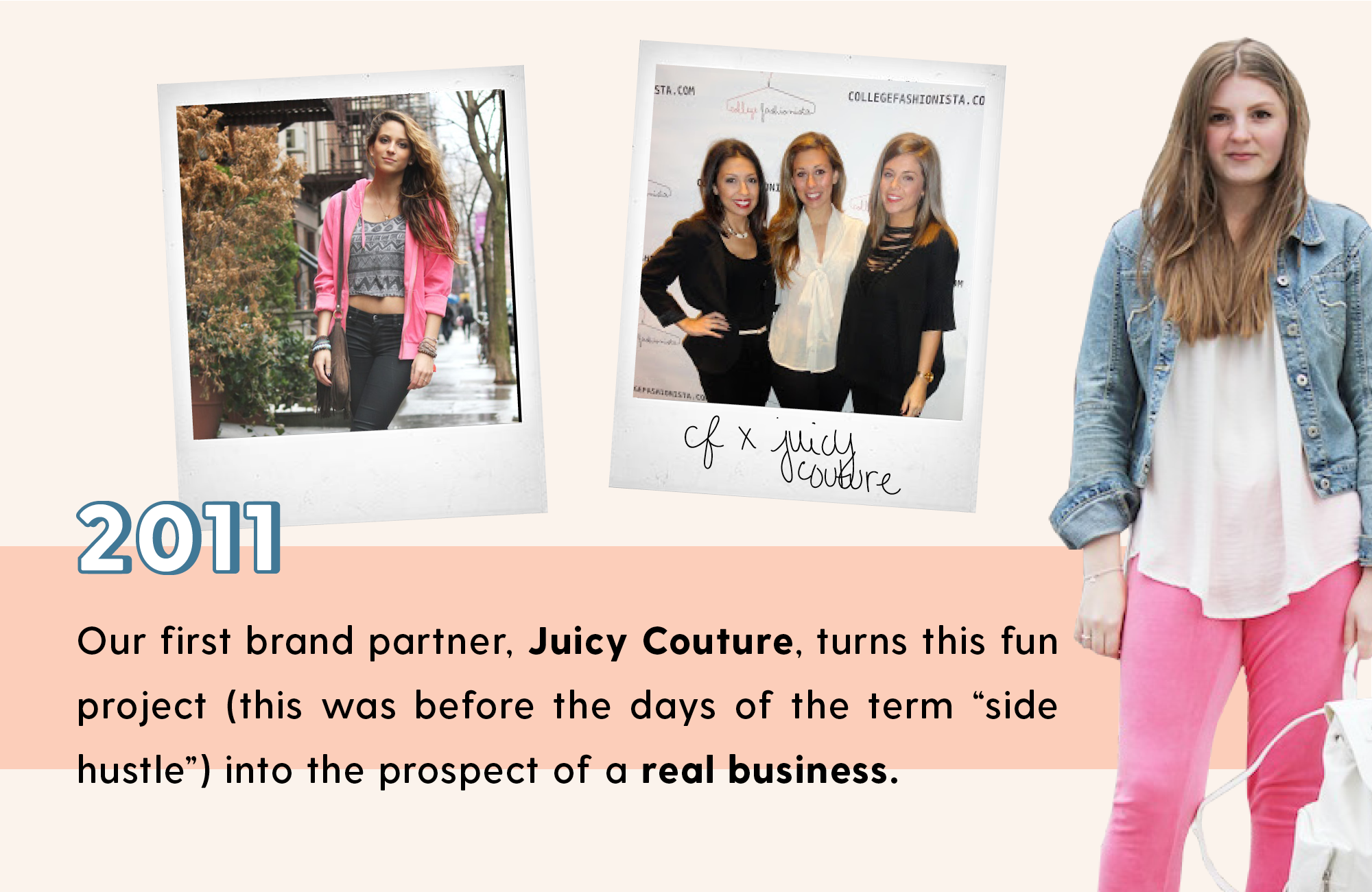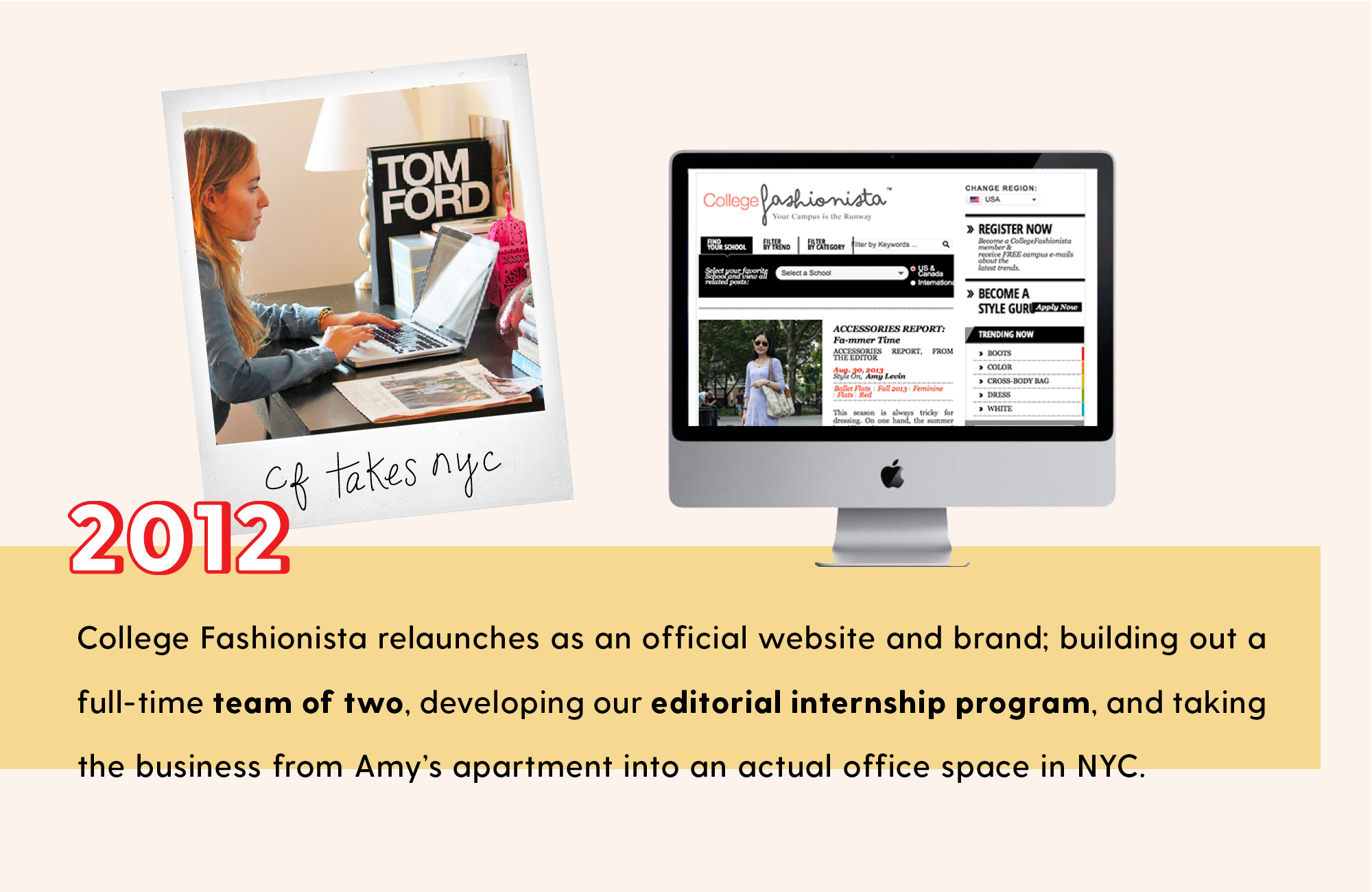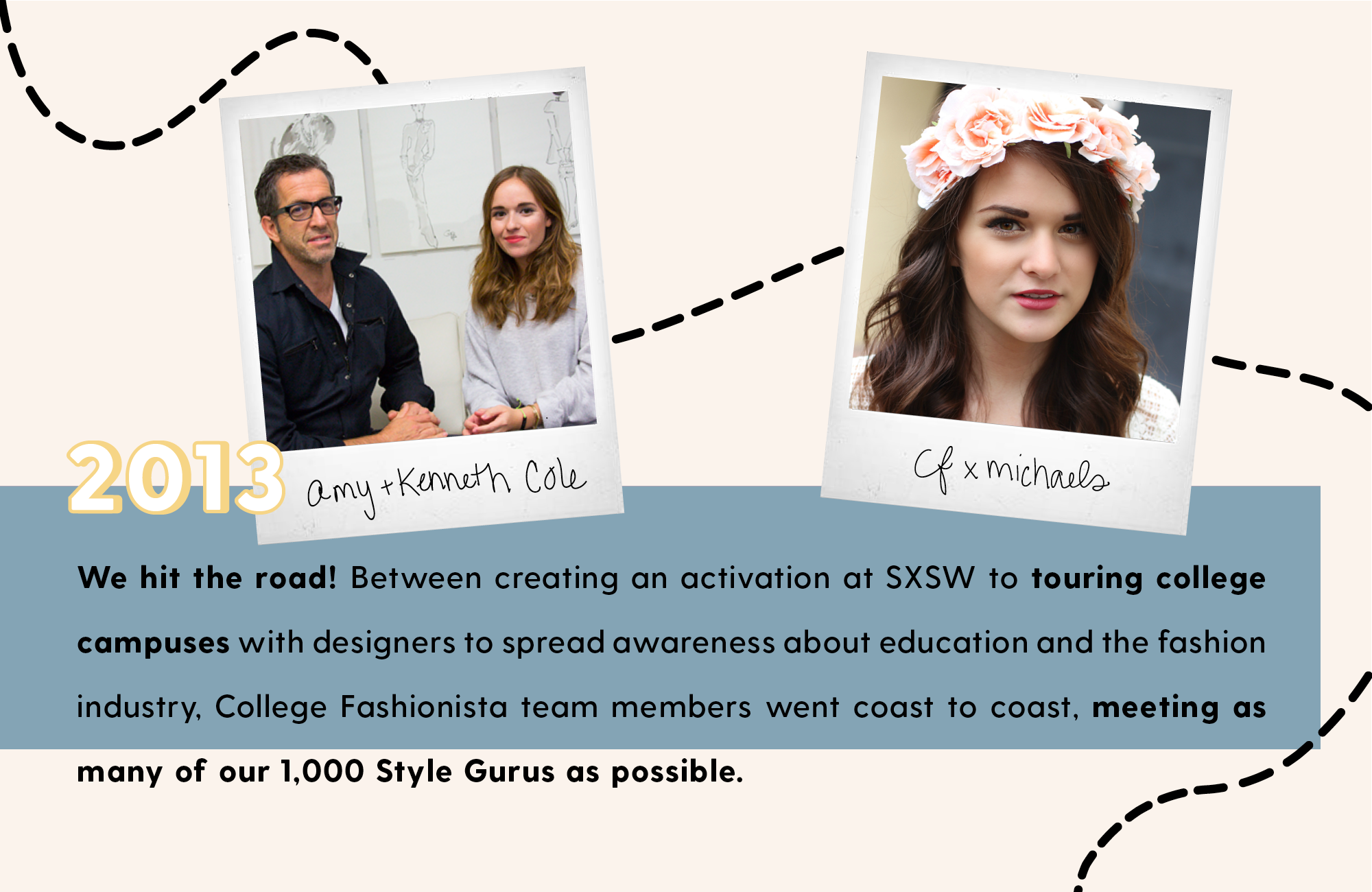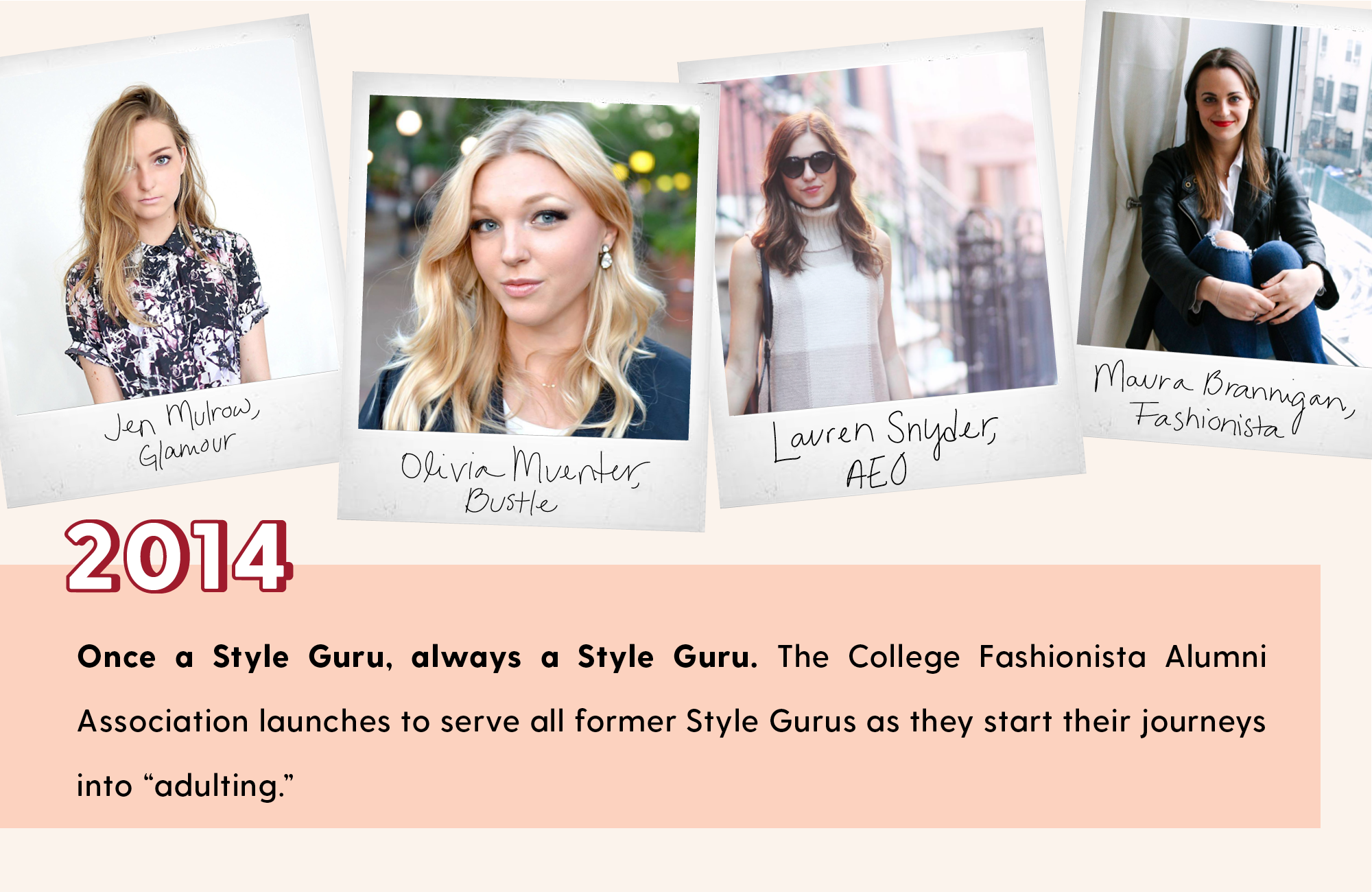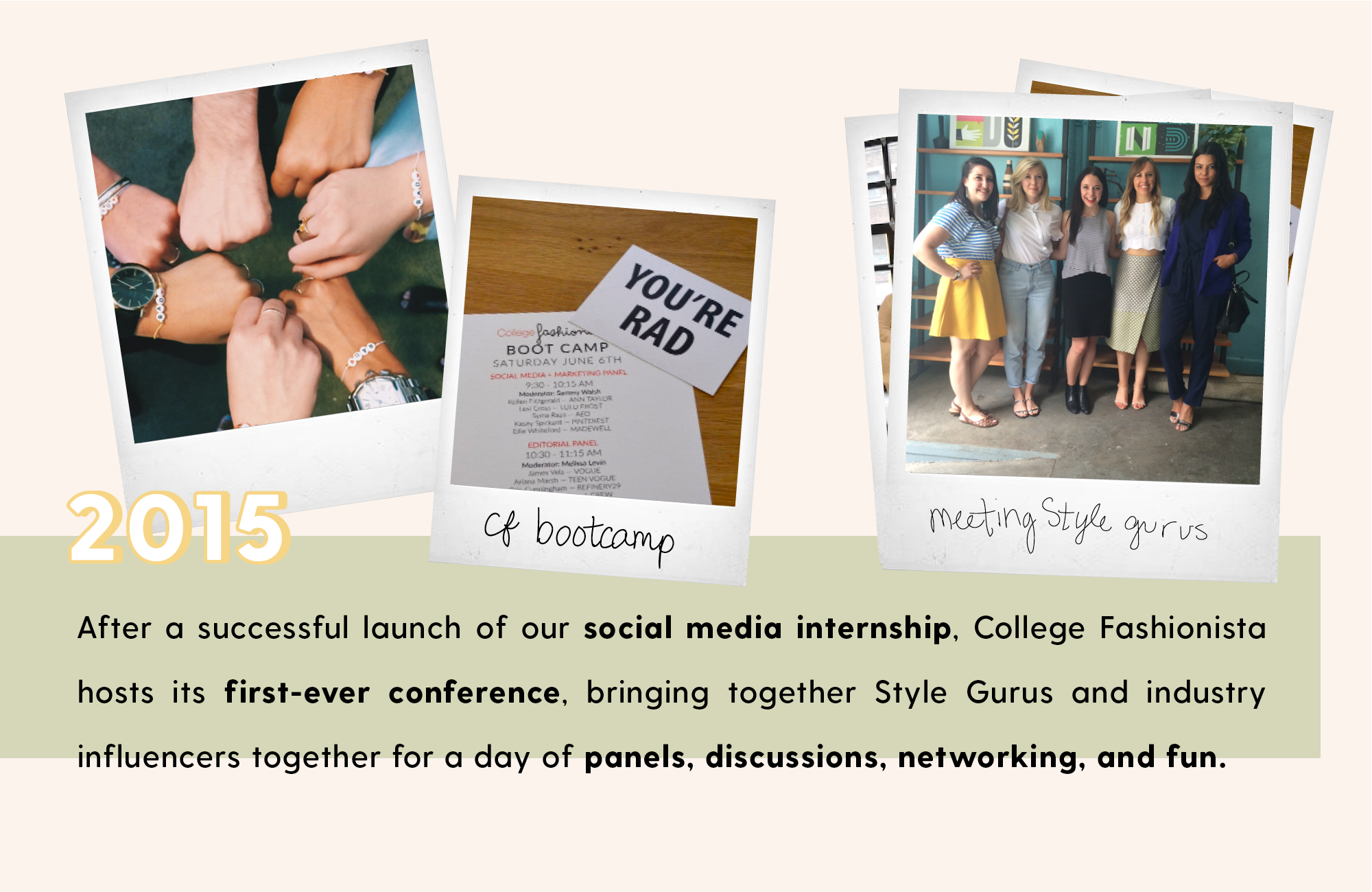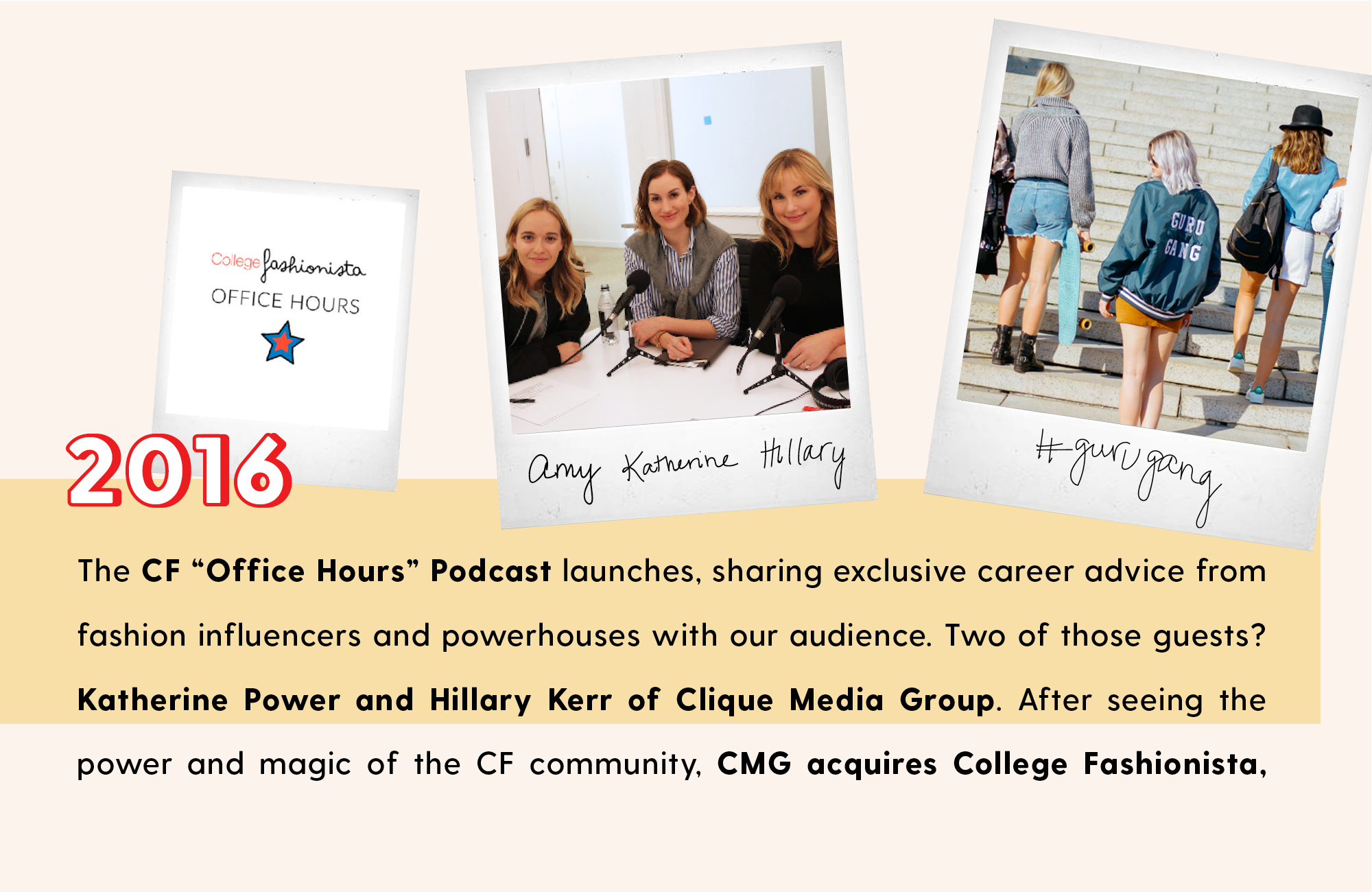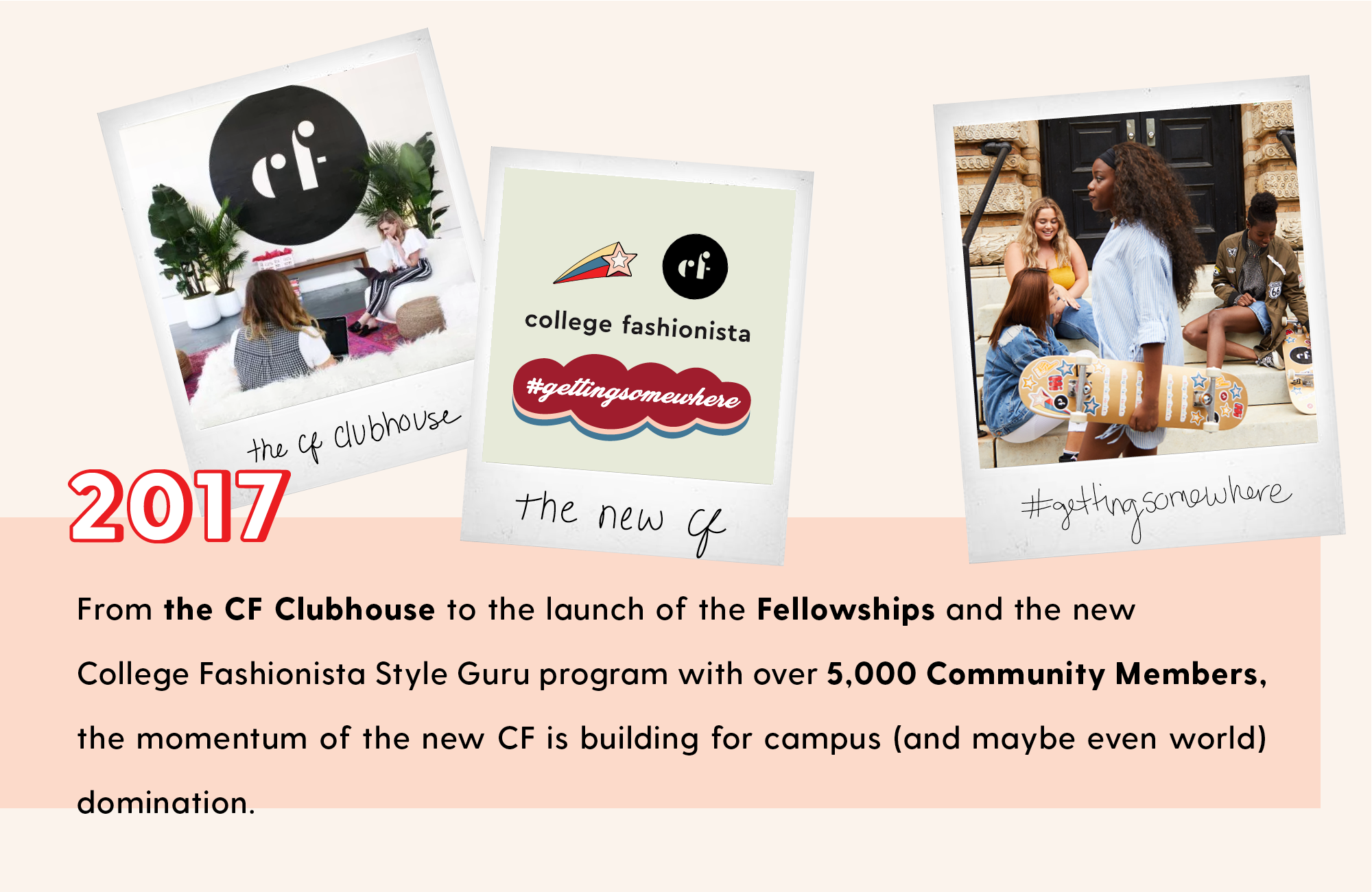 So here we are: the new cf! Check out how we're celebrating this exciting next chapter for college fashionista with this new video, shot and produced by the talented Tory Rust!