When you think of summer, you think of dresses, bathing suits, and shorts. However, for those chillier nights, I opt for some fun flare jeans. Flares have been around forever, but this summer they are totally making a comeback. Here's how I style my flares for the perfect summer evening look.
Like I've said in my other posts, jeans and a T-shirt is my go-to everyday outfit. For a fun summer night, I switched it up with a pair of flared jeans. These have stars scattered around so it adds some extra detailing to the outfit. I paired the jeans with a classic white off-the-shoulder top. With such a simple-colored look, I took to accessories to add color to my outfit.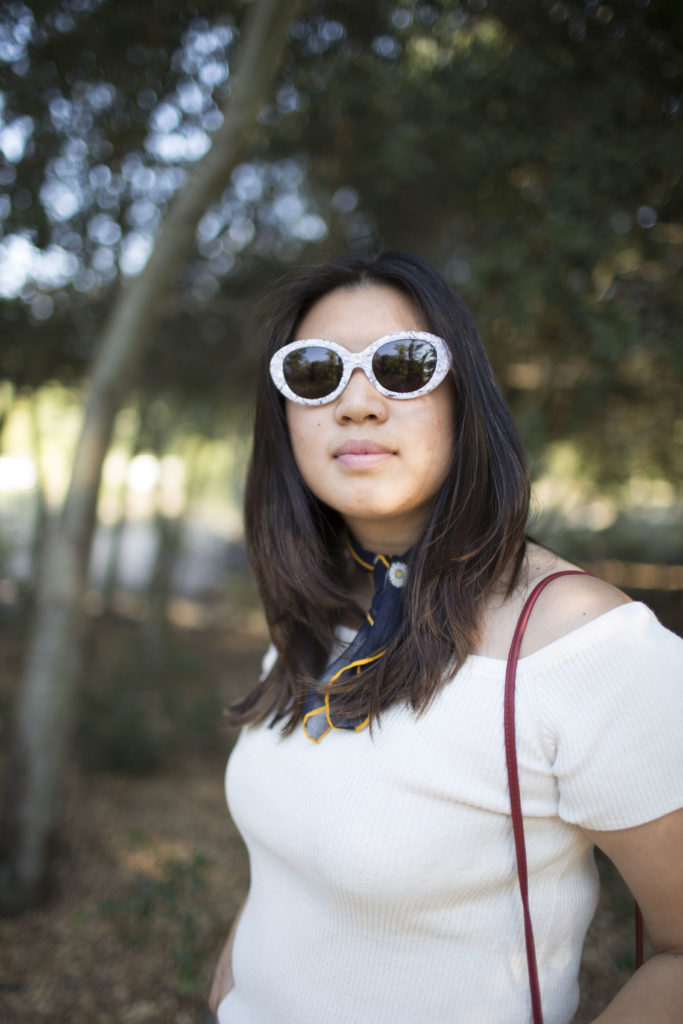 First I added sunglasses. The California sun is always out, so my outfit is never complete without a pair of sunglasses. While my sunglasses are still white, the retro frame and textured material make them a standout piece. My favorite part of the outfit is my neck scarf. I found it at a vintage shop, so next time you're thrifting make sure to check out the scarf section. The yellow and blue make it contrast my outfit and help accentuate my neckline with the off-the-shoulder top. My final accessory is a bag. The red bag pulls the look together, by being the standout pop of color the outfit needed.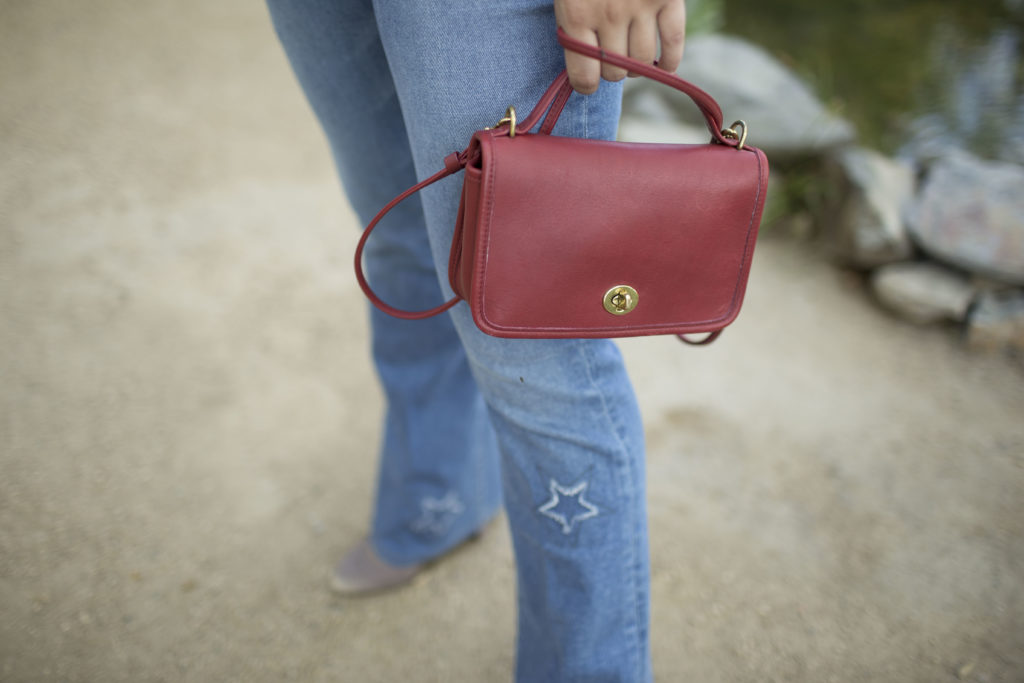 When styling your flares, opt for simple tops but go all out on the fun accessories. The top will balance out your fun bottoms, but accessories will add the final touches to your outfit.
Tell us your favorite thrift stores in the comments below. Don't forget to share your best vintage looks and tag @CFashionista.