Everyone loves versatility and efficiency when it comes to getting dressed. Let's face it, sitting on a heap of clothes you just tried on and took off a million times in the morning is incredibly frustrating. You always go back to your favorite jeans and band T-shirt anyway.
A band T-shirt is the perfect versatile item that everyone has stashed away in their closets for the days they don't feel like getting ready. But for the days you actually do have to get out of the house, here are three simple ways you can incorporate that comfy Led Zeppelin T-shirt and still look composed.
1—Under a silk cami. A fun, graphic band T-shirt with ripped black jeans is one thing, but adding an element that instantly refreshes the go-to outfit is another. The element I chose to refresh the favorite combo is a silk camisole. It is an unexpected and feminine addition that changes the look from great to fabulous. Pair this with your favorite black booties and voilá! Instant cool-girl vibes.
2—High-waisted Denim. This look is great for a lunch out with some girlfriends. It's a casual and classic '90s look that no one could ever go wrong with. For this look, I've tied the shirt up in front giving the outfit a flirty, summertime feel. Adding dainty gold jewelry won't hurt either.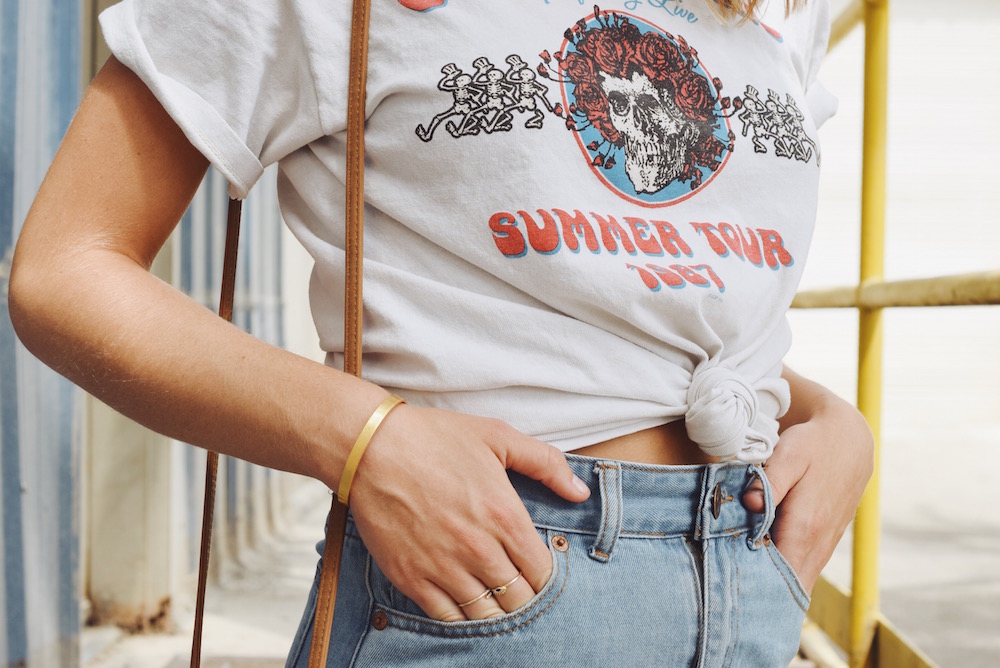 3—With pantsuits. Yes, pantsuits have made it back to the 21st century, and we're welcoming their chic, masculine look with open arms. The garment isn't just made for the workplace however. The current trend gives a cordial invite to all sorts of creative twists like band T-shirts. Because my T-shirt of choice is busy and colorful, I wore it with a simple black pantsuit and glossy loafers.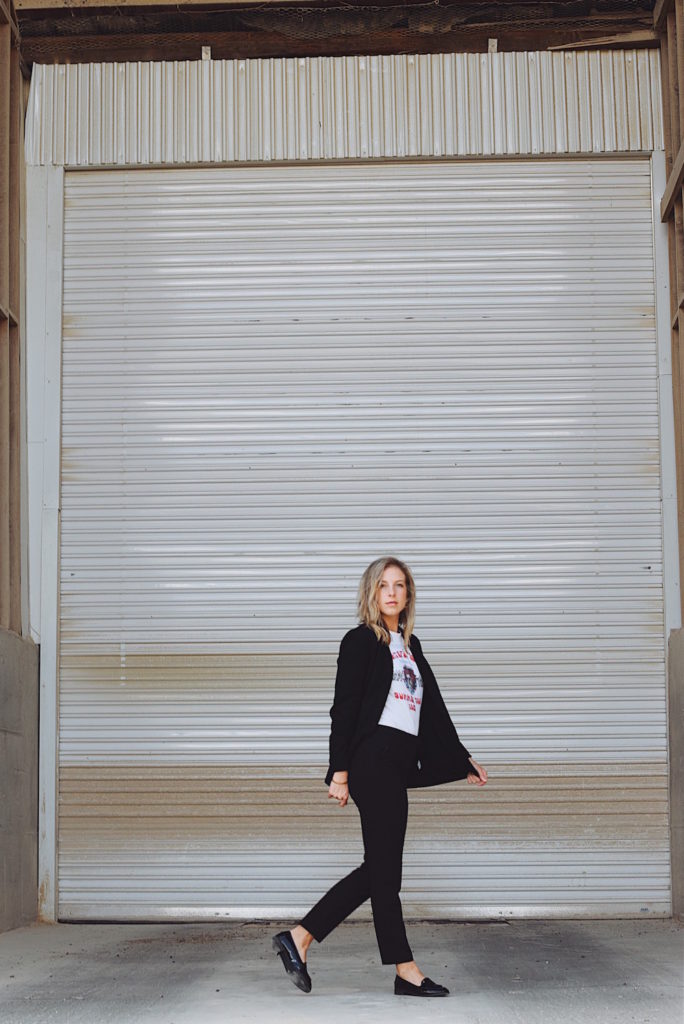 How would you style your band T-shirt? Be sure to tag @CFashionista and show us!