Bonjour, Fashionistas and Fashionistos! Currently, I am on a Europe tour with my family. Our first stop is France to spend our holiday, Eid, with our family. I am so excited to be back in the beautiful city of Paris with the lovely cafés and the endless fashion! My favorite thing about Paris, besides the fashion, is the beautiful architecture and the yummy desserts that I can't get enough of.
When we arrived, there was a massive heatwave taking place. It was scorching hot in the morning and only slightly cooler in the evening. When planning outfits for my trip, I looked for something that was lightweight, trendy, and still comfortable. On this warm, sunny day my family and I visited the Basilica of Sacré-Coeur in Paris. We were there to see the sunset and witnessed a beautiful marriage proposal.
A trend I've been loving this summer is bell sleeve blouses. When trying to make a statement to your outfit, bell sleeves are an easy style to add to your closet. This trend is super feminine and chic. These blouses can be dressed up or dressed down, depending on the occasion. Currently, my favorite item in my closet is this yellow bell sleeve top. It's super airy and vibrant, which is perfect for the summer. The blouse itself made a statement so I kept the look simple with some light-wash jeans.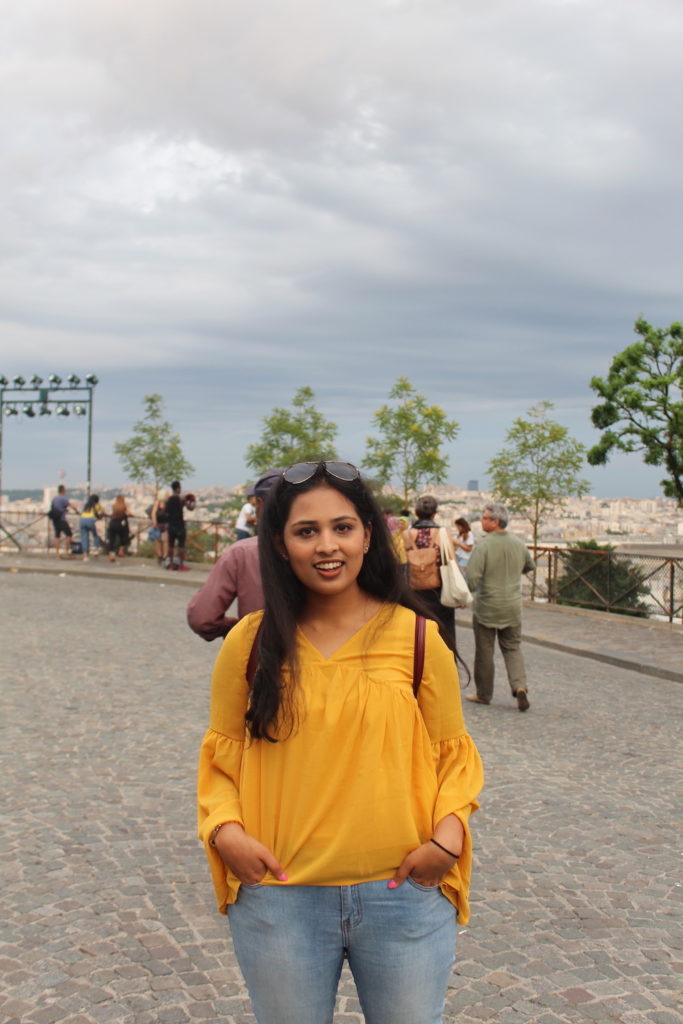 When traveling, it's imperative to wear comfortable shoes. I paired this outfit with my black Birkenstocks in the Arizona style. They're my favorite go-to shoe because they're easy to slide on, and they go with every outfit: An essential when on vacation. Lastly, my holy grail item when traveling are my sunglasses. My aviator sunglasses add a trendy look to any outfit.
I can't wait to travel in Europe and create new memories. What are your plans for the summer? Show me what you're up to on social media, and be sure to tag @CFashionista!