Winter fashion gets a bad rap. Sure, the colder months are synonymous with layers upon layers upon layers (upon layers). But instead of looking at it as dressing for survival purposes, our Style Gurus use it as a chance to pile on the fashion.
So how exactly are our Style Gurus balancing staying warm while looking cool?
We asked our Style Gurus—"What is your favorite winter fashion or beauty trend?"
From unique lipstick choices to embracing the textures of the season, check out just some (or 45) of the trends our Style Gurus are lusting over this winter!
"My favorite winter trend is a blanket scarf. I love how cozy they are and they're perfect for keeping you warm!" Jordan Ratner, University of Delaware
"My favorite winter fashion trend is a leather jacket because they're versatile and make every outfit look more fashionable!" Alyssa Weiss, University of Florida
"From bright colors to patent leather to quilting, vinyl and velvet, the '80s have been back in full force! The '80s was by far my favorite fashion decade so I've been loving seeing these looks come back in style!" Danielle Sandifer, University of Louisville
"My favorite winter beauty trend is the ever-so-classic red lip." Tiffany Livingston, Hampton University
"My absolute favorite winter fashion trend I saw this winter was the oversized "fluffy" cardigans!"Amanda Trujillo, University of Arizona
"Over the knee boots. They make every outfit cute and always keep you warm!" Anna Coke, University of Kentucky
"My favorite winter beauty trend is the vampy liquid lipstick! It adds edge to every look." Ryley Hughes, Ryerson University
"My favorite winter beauty trend is the pigtail Dutch braid. They are definitely making a comeback." Kendall Johnson, University of Louisville
"Faux fur! It adds instant warmth and makes any outfit look chic." Katherine Hall, Loyola University Chicago
"I am loving how sherpa feels cozy, yet luxe." Allie Barke, DePaul University
"My favorite winter beauty trend is a good dark lip. Something about the moodier weather makes a dark lip so much better." Alexandra Donlin, Michigan State University
"I'm obsessed with leather joggers; it's such a great way to update an old trend (joggers) in a more sophisticated way. They pair so well with sneakers and heels, being the perfect day-to-night piece, and they keep me warm in cold NYC temperatures."Arielle McManus, FIT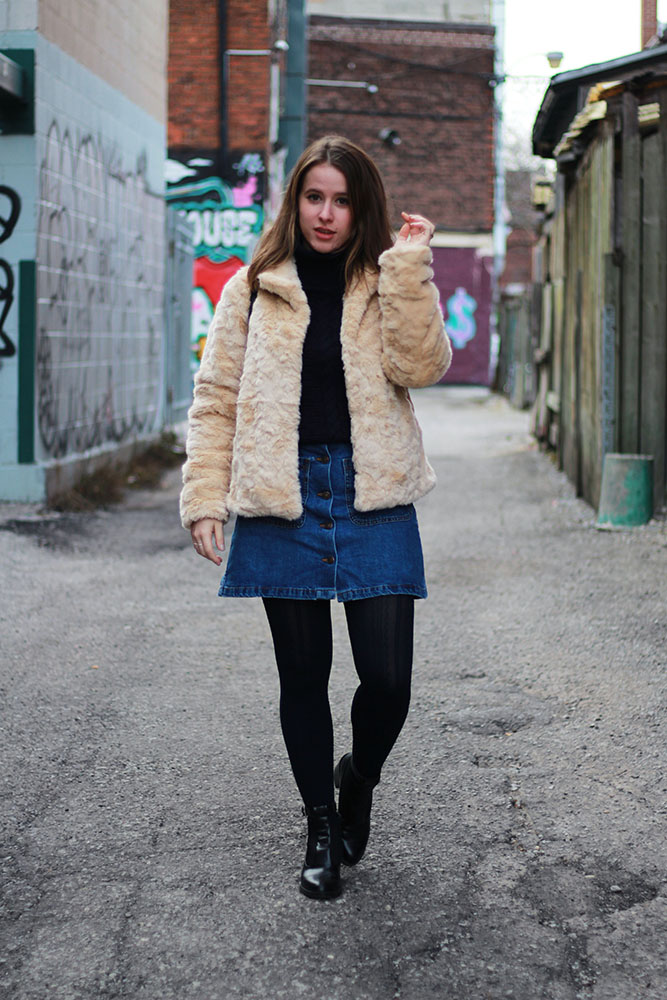 "Turtlenecks! What's better than leaving the apartment or house feeling like you're wearing sweats, yet looking ultra trendy?!" Megan Sharp, Pace University
"I always face the cold with big minimalist coats and knee high boots." Catalina Muñoz, Universidad de los Andes
"My favorite winter fashion is a beanie because I tend to wake up later than usual in the winter since it's cold outside which means I have no time to do my hair so a beanie is the answer." Poppy Anantachai, Franklin College
"Sunscreen because healthy skin never goes out of style." Tanya Khan, Kent State University
"Blue lips! But not like in a Jack-dies-in-the-end sort of blue lip. Think Pantone's color of the year."Lauren Hundt, Florida State University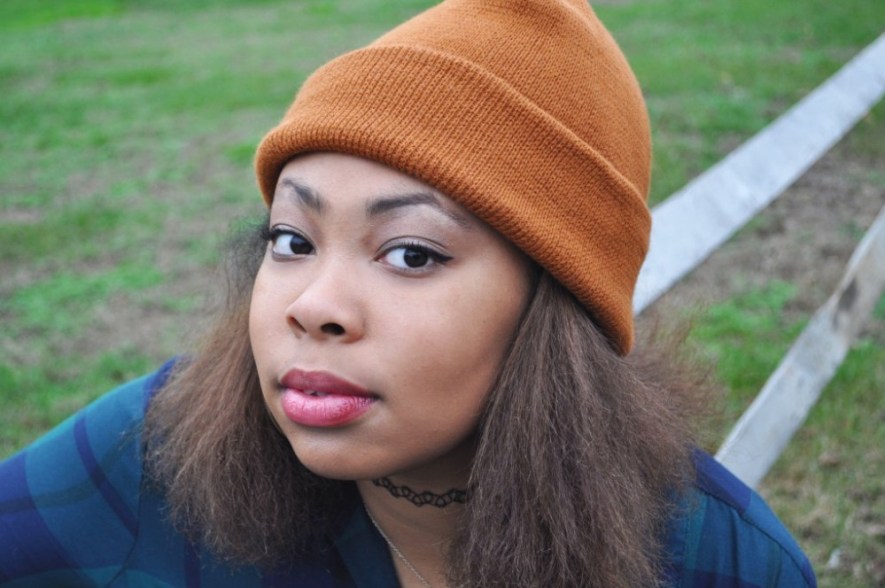 "My favorite beauty trend for the winter is dewy, luminous skin. I tend to always pull out my cream products during the dry winter months!" Tess Cvikota, DePaul University

"This winter I love the textured sweater trend. Textured sweaters are a great way to stay warm, comfy and trendy."Alexa Poynter, Purdue University
"I've really fallen in love with sneakers this season. My snakeskin New Balances look so rad with black denim and a T-shirt." Karly Siegel, Ohio University
"My favorite trend would have to be oversized sweaters or dresses paired with thigh high boots. It's a casual yet stylish look that is sure to turn heads during the winter season." Kaitlyn Chitvaranund, Kent State University
"Capes. They look fantastic with skinny jeans and booties, but you feel like you're wearing a literal blanket! Plus, you're guaranteed to get compliments because they're such fun, unique jackets." Elizabeth Powell, Pace University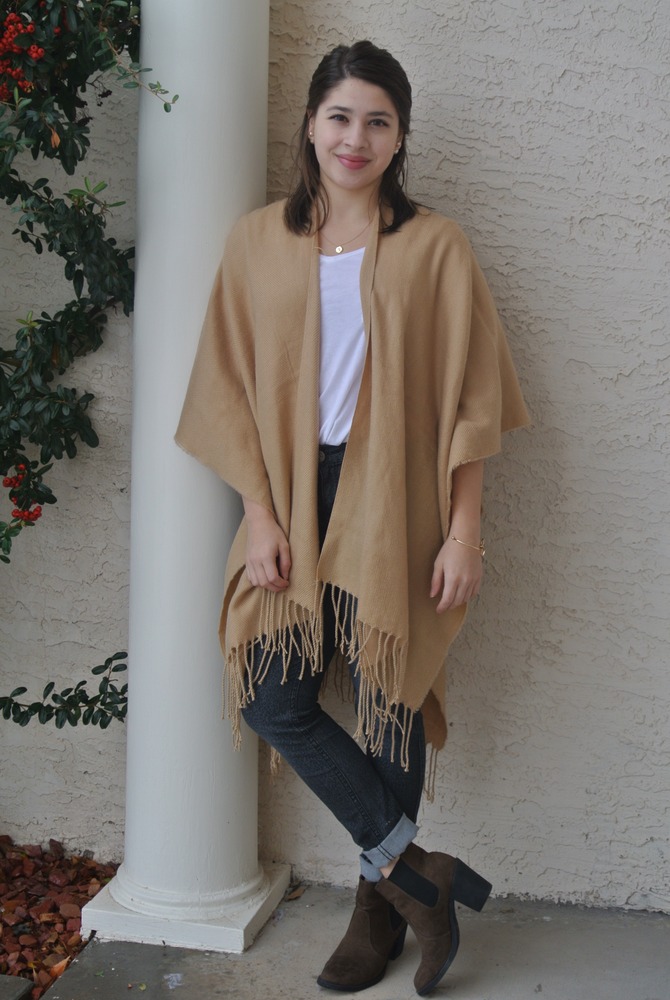 "The Victorian inspired style is my favorite. Whether it's the sexy silhouettes at Givenchy or subtle lace details at Rodarte, fashion designers are definitely making this 19th century style more modern." Michelle Vazquez, California State University, Long Beach
"I love faux fur! It has effortless vintage glamour while still keeping you toasty on your way to class. Perfect!" Abigail Noonan, Kent State University
"My favorite winter fashion trend is oversized and masculine tailoring."Polina Lysenko, Iowa State University
"I absolutely loved the lace-up trend for winter! I think it's the perfect combo of trendy and edgy!" Clara Johnson, San Francisco State University
"The return of the camel coat."Alissa-Kyra Carreon, Concordia University
"I love plaid mixed with faux fur and chunky sweaters!" Sarah Waite, Kent State University
"My favorite winter fashion trend is wearing headband scarves. They are so warm and incredibly cute at the same time." Lea Chen, University of Pennsylvania 
"Definitely leather leggings! They're easy, fashionable and comfortable—making any outfit look extra sleek."Landry Talley, University of Central Florida
"I'm obsessed with anything on the nude color palette."Allison Keck, Illinois State University
"My favorite winter trend is the use of patchwork in a lot of garments. it shows how beautifully colors and prints are merged gracefully and elegantly in one silhouette." Tanvi Jain, National Institute Of Fashion Technology
"I'm loving the winter whites! The "no white after Labor Day" clearly no longer applies so long as you're fabulous." Sabrina L, Virginia Commonwealth University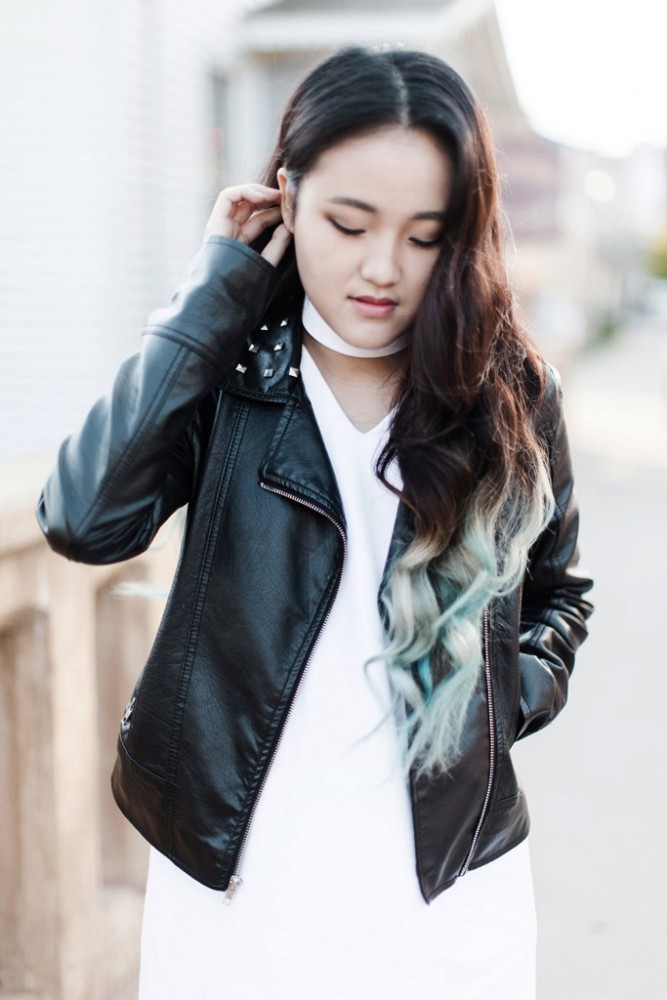 "I cannot leave my house without a thick scarf. Not only does it add warmth to battle the cold, but it also is the perfect accessory to add a pop of color." Jessie Kwan, Binghamton University
"Icy hair! The cool tones work so well for winter but also add a touch of light." Sarah Myers, DePaul University
"Highlighting, highlighting, highlighting! I'm obsessed with dewy, glowing skin on even the most dreary winter days." Erin Moran, Temple University
"Athleisure is definitely my favorite trend this season. I love being able to turn a sporty look into something so sleek and fun." Tiffany Rutkowski, The College of New Jersey
"My favorite winter fashion trend is a cape style, long vest. It's to die for." Kalley Hintermeyer, University of Wisconsin Eau Claire
"My favorite winter beauty trend is dark and moody nail polish; I love those plums and wines and dark blues and greens." Haley Kim, Syracuse University
"My favorite winter fashion trend has to be black booties. You can wear them with leggings and jeans and it instantly makes your outfit so chic and different than the typical winter outfits. A pointed toe or a little heel as an addiction makes booties even more fierce!" Stephanie Savage, University of Rhode Island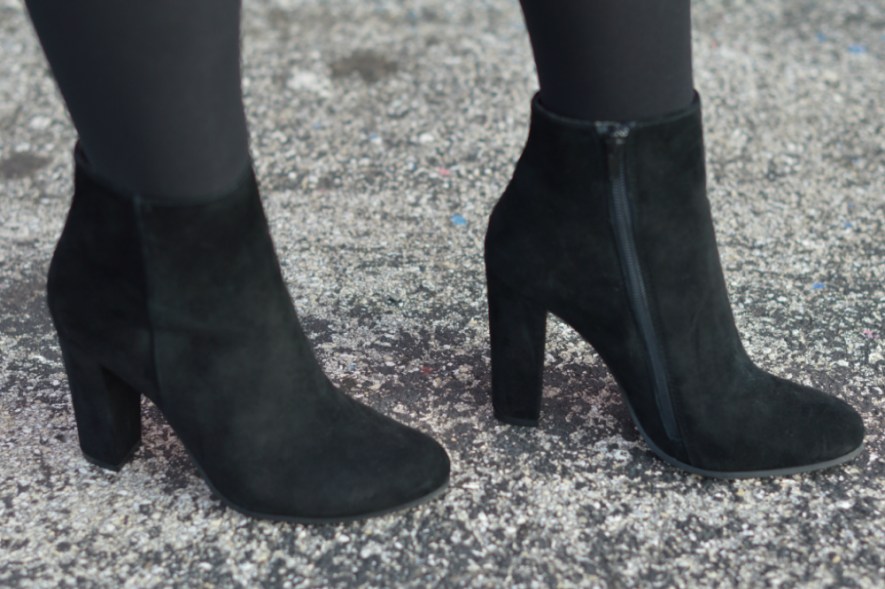 "Statement coats! I love still being able to express my style outside even when the temperature is freezing!" Annie Winters, Saint Joseph's University
"The galactic trend is my favorite! With the recent release of Star Wars, I love seeing the rad fashion that results from the close relationship of fashion and culture." Mikayla DuBreuil, University of Delaware
"My favorite winter fashion trend is the black and white graphic! Neutrals are so easy to style and really makes an outfit pop when you add the graphic details!" Danielle Olavario, Trinity College Dublin
"My favorite winter fashion trend has been the button-up suede skirt." Maria Vastopoulos, McGill University
"My favorite trend for this winter season is definitely velvet. I think it's great for night looks, but it can be incorporated into any outfit and makes anything seem super glam." Nicole Nelson, University of Missouri