You know who has it easy? Disney Princesses. To achieve long luscious locks, even skin tone and the perfect red lip all they have to do is sing a song, rely on their glam squad of woodland creatures and/or have a great team of animators on their side.
However, just because the real world isn't as easy as animated life, that doesn't mean there aren't some simple beauty tips to help you make your day a little more magical, if you will.
We asked our Style Gurus—"What is your favorite beauty hack, secret or tip?"
From creative kitchen concoctions to ingenious make-up tips, here are some super secrets from our fashion and beauty insiders on how to make your beauty game shine (no song and dance required).
1. "I always, always, always put Vaseline on my wrists and neck before putting on my perfume. It's a foolproof primer to make the smell last for a full day. Patent pending…maybe." —Samantha Holender, George Washington University
2. "Dark spot secret. Honey, turmeric, lemon & aloe mask. Best kept secret." —Karami Dudley, University of Connecticut
3. "Once you apply lipstick, dab translucent powder on your lips. It makes it last all day and night!"—Halee Michel, Michigan State University

4. "A good chunk of the products I use on my skin (face) can be found in the kitchen, such as Manuka honey, fresh lemons, apple cider vinegar and baking soda."—Christine Enriquez, Loyola University Chicago
5. "My best secret beauty tip is tape. By angling it from the lower lash line to the tip of the brow, it creates the perfect angle for flawless winged liner."—Catherine Snyder, University of South Carolina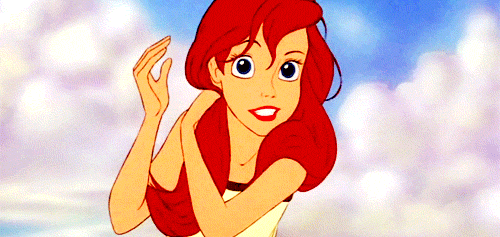 6. "Use a blow dryer to heat up your eyelash curler. Hold for 10-15 seconds, this helps curl and make lashes look longer."—Amanda Benedetto, Central Michigan University
7. "Whenever I want to pump up the volume of my brows or lashes, I apply olive oil to them before I go to bed–instant conditioning PLUS growth!"—Jenny Bryan, University of Georgia
8. "Putting highlighter in my waterline! It's a super easy way to brighten up your entire face and make you look refreshed and rested!"—Kara Sciscente, Syracuse University
9. "I always make the best exfoliator for my face by just mixing together milk and brown sugar until it makes a liquidy paste."—Miranda Jones, Illinois State University
10. "My go to eyeliner color is brown-not black. Brown is more flattering and blends into eyeshadow really well!"—Jessica Long, Elon University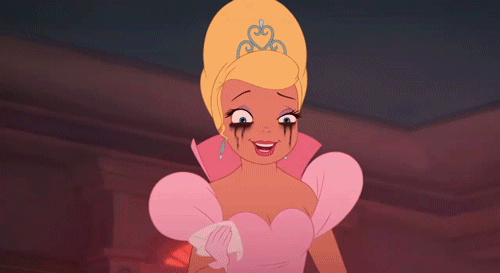 11. "I like to use apple cider vinegar as toner for my face. Mix one part apple cider vinegar and two parts water and apply with a cotton pad after every time you wash your face. It's natural, and it's helped my skin be less oily and breakout less!"—Hannah Littlefield, Oklahoma State University
12. "From sugar scrubs to avocado face masks to coconut oil hair treatments, there are so many skincare items you can whip up at home for a fraction of the price you find them at in stores. Another plus? You know exactly what's in your homemade product, so you don't have to worry about chemicals you can't pronounce!"—Michelle Chen, Rutgers University
13. "If you are looking to try out a matte lip without buying a new tube, dab some concealer on your lips before applying your glossy lipstick/gloss. The concealer makes your look matte while keeping the lipstick on longer."—Corinne James, Elon University

14. "I've recently learned the baking method- aka setting your under eye concealer by covering it with translucent powder and letting it sit for about five minutes before dusting off. It really makes that area look brighter and does wonders for my contour!"—Mary Hamula, American University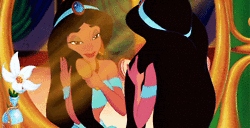 15. "To tame those annoying fly aways, I put hairspray on a toothbrush and then brush through the hairs framing my face. Take that, humidity!"—Victoria Messina, University of Florida
16. "Applying a little bit of baby powder to your face before applying your foundation will help keep your face from sweating and becoming greasy in this mid-summer heat!"—Sierra-Kate Knight, Kent State University
17. "Coconut oil does the trick for just about everything. You can use it as a moisturizer, lotion, hair mask, makeup remover, etc."—Erin Kilfoy, University of Missouri-Columbia
18. "My beauty secret is to mix gel eyeliner with a little bit of black eye shadow. It gives you a nice matte finish and keeps it from smudging."—Stephanie LeDonne, Kent State University
19. "I love to use my lipstick as blush, since it adds color so smoothly and blends so well. It gives more use out of a single product, especially if you don't use it as a lipstick much."—Marquila Herrera, Temple University
20. "To make your curls last for more than one day, put your hair in a loose bun before you go to sleep. Curling your hair is very time consuming, but this trick makes the effort worth it!"—Rachael Mayrose, Northeastern University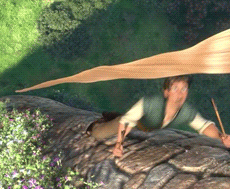 21. "I keep facial cleansing wipes in my car to use after the gym or when I'm sweating a lot. Great for getting all the sweat off your face immediately so it doesn't cause breakouts!"—Grace Callis, University of Missouri
22. "Instead of using liquid eyeliner or an eyeliner crayon, I wet a makeup brush and use eyeshadow to line my eyes. It is much softer and looks less harsh on my fair skin."—Karly Siegel, Ohio University
23. "My biggest beauty tip would be to let your face wash sit on your skin for about a minute after you have scrubbed your face. This allows the cleaning and acne fighting ingredients to get deep into your pores. Follow up with patting on your moisturizer instead of rubbing it in for a healthy glowing face!"—Allison Pruden, University of South Carolina
24. "When I'm getting ready in a hurry sometimes my mascara gets onto my eyelid. Instead of taking off all of my makeup and having to start over, I take a clean Q-tip and roll it gently over the mascara and it comes right off without taking any other makeup off with it."—Rebecca Klar, Binghamton University
What is your secret beauty hack? Share your tip or photo on social media using the hashtag #collegefashionista!