In light of recent events, I think it's so important to highlight and support small businesses and brands working hard to make their way into the mainstream public consciousness. In such a variable and ever-changing industry, part of the fun is seeing how each new generation of designers adapts to the world around them and pushes the boundaries of what is currently considered conventional. The designers profiled below stand out for a variety of reasons. Several have worked in new mediums such as recycled fabric or made an effort to focus on artisanal techniques and small-batch collections. So, without further ado, here are five emerging, American designers your should absolutely have on your radar.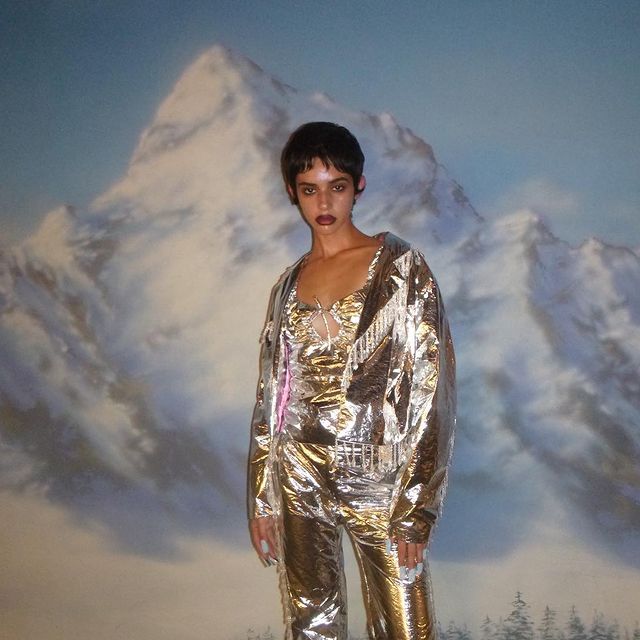 Maisie Wilen
Before her freshman debut in 2019, Chicago-born, LA-raised designer Maisie Schloss interned with Kanye West's Yeezy incubator program and graduated from Parsons School of Design with a degree in womenswear design. Her modus operandi of '90s retro yet futuristic bodycon dresses and form-fitting tops have been met with critical acclaim and hype throughout the industry. The brand's signature styles include vibrant acid prints, perforated fabrics, and a veritable kaleidoscope of color combinations. It's easy to see why Schloss' body-hugging designs inspire such rave reviews. Maisie Wilen embodies high-spirited, candy-coated fun — something everyone could use a little bit more of.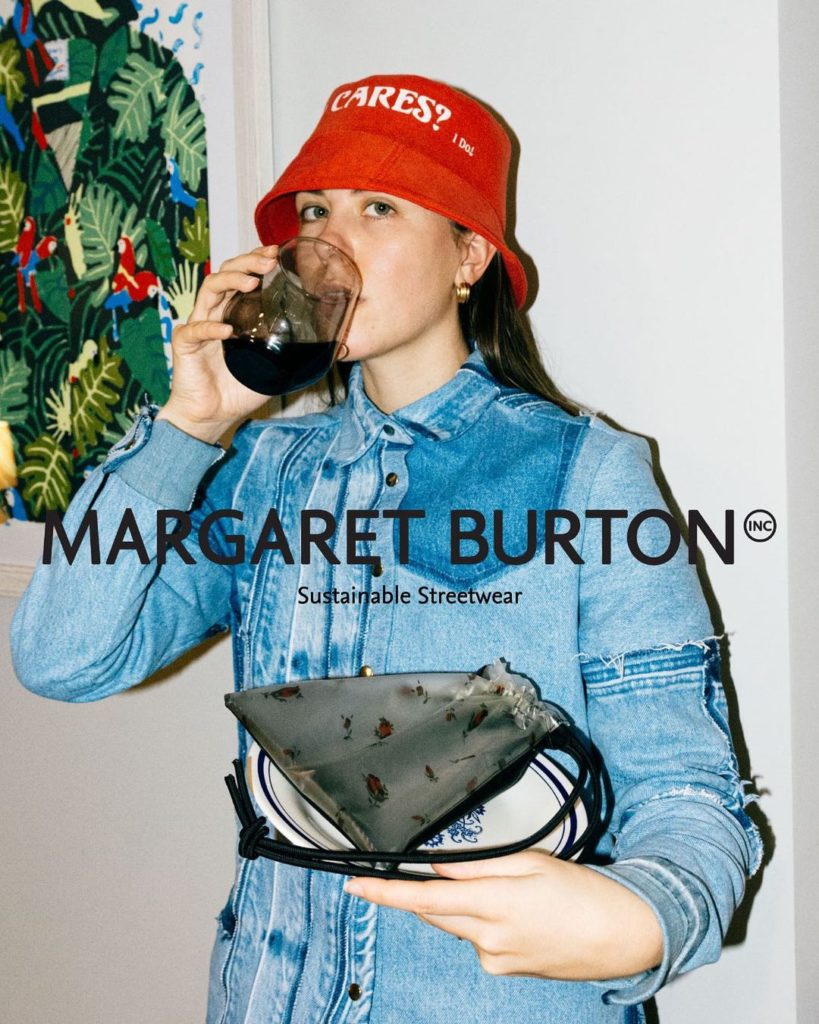 Margaret Burton INC
After graduating from Brooklyn's Pratt Institute, designer Margaret Burton honed her skills in Los Angeles with the legendary Jeremy Scott. Burton's passion for garment conservation and circular fashion brought her to Charlotte, NC where she founded Margaret Burton INC, a new take on street fashion created from 100% recycled materials. Burton's label allows consumers to repurpose their own cherished and memorable articles of clothing and turn them into something new and entirely original. In addition to this awesome and unusual way of production creation, Margaret Burton INC also provides nonprofit public outreach by offering sewing and clothing preservation classes and workshops for all interested parties. Burton's product line is perfectly one-of-a-kind and exudes a timeless sense of sporty-cool.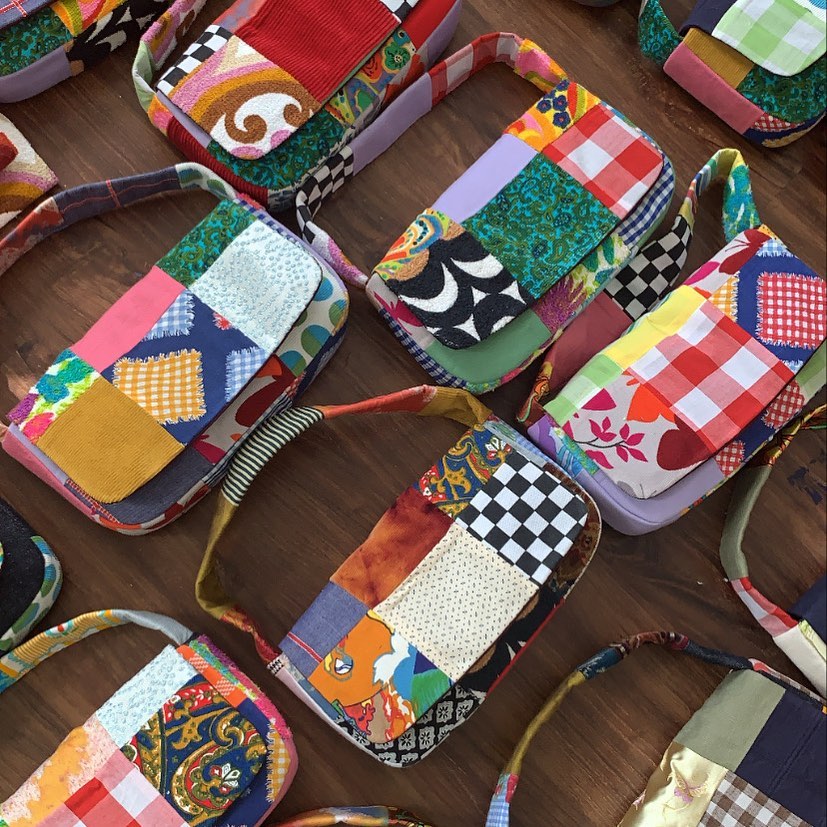 Asata Maisé
There's that classic saying, "what was once old is new again" and in the case of Wilmington, DE native Asata Maisé, it seems to be doubly true. Maisé's brand signature is an eye-catching array of vintage and repurposed textiles configured into the '90s staple baguette bag. The designer got her start at 15 when she received a sewing machine as a birthday gift. After attending Albright College for fashion design, Maisé received valuable experience working for Michael Costello in Los Angeles and Diane Von Furstenberg in New York. Maisé believes in sustainable, slow fashion. Each entirely unique piece is sold on Maisé's Instagram and Depop, typically selling out within a few hours. While these adorable pieces of arm candy are certainly the brand's bread and butter, Maisé also creates a wide array of other perfectly patchworked items including blazers, dresses and bucket hats. The Asata Maisé brand is bold, colorful and adorably eccentric, blending new and old seamlessly.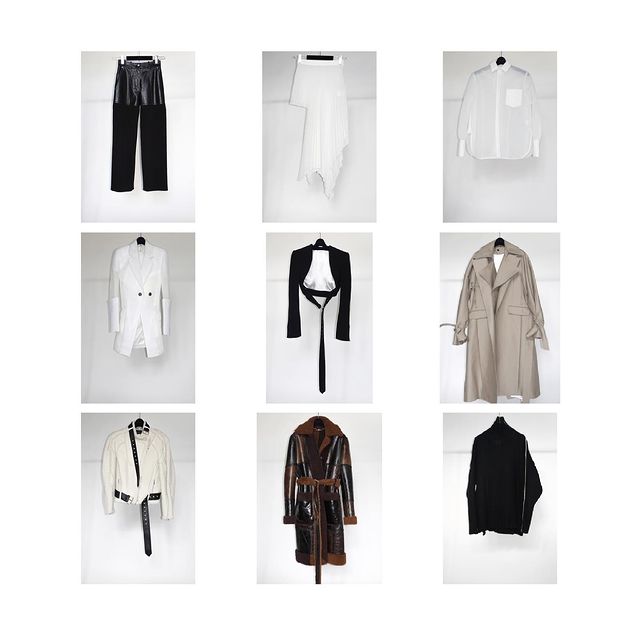 Peter Do
Born in Biên Hòa, Vietnam, Peter Do moved to Philadelphia before attending FIT in New York for fashion design. After graduating, he received the inaugural 2014 LVMH Graduate Prize and began working in ready-to-wear at Céline and Derek Lam. In 2018, he and a close group of friends made the decision to launch their own label with a mission statement of expressing kindness and mutual respect for others. Peter Do's clothing puts a modern spin on classic tailoring and construction while also using honestly and ethically sourced textiles. While many items within Peter Do's collections are menswear-inspired, they feature innovative cuts and unique takes on fabric and draping. The brand is committed to "creating a new future in fashion through thoughtful design" and "function for the modern woman". Based in New York's midtown garment district, Peter Do aims to imbibe this historic and crucially important part of the city with new life and youthfulness. With offerings like asymmetrically draped blouses, embossed leather waistcoats and combat boots, it's easy to see why the brand has become a favorite of those looking for a fresh and exciting take on traditional business wear.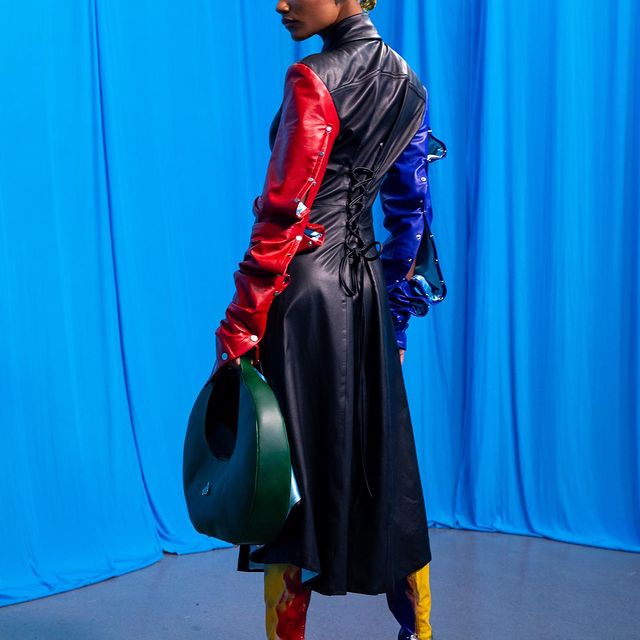 Theophilio
Edvin Thompson, creative director and founder of Theophilo was born in Kingston, Jamaica but moved to America at the age of nine. His Brooklyn-based clothing label made its virtual debut last September at New York Fashion Week, although the label was launched back in 2016. To Thompson, a central part of the Theophilo's ideology and mission statement is the celebration of various cultural identities and the sourcing and usage of ethically manufactured and upcycled fabrics. Thompson takes inspiration from his early years in Jamaica and the melting pot of culture New York has to offer to create clothing that makes its wearers look good and feel empowered to do whatever they set their hearts to. He sees the clothing he creates as a "wearable biography," clothing that catches the eye and has a story to tell both the wearer and observer.
The world of fashion often seems to outpace the rest of the world, with trends changing seemingly every minute. There is often fear and uncertainty when faced with the new and unknown but with brilliant and inspiring creatives like those listed above, I think it's safe to say that the future of fashion is in good hands.
Featured photo via @asata.maise