NYC photo guides have been done time and time again. At this point, we've all seen the Instagram pics of Pietro Nolita, the High Line, and Bridge Street. I capture a lot of my best photos just wandering around the city, but finding a spot can be overwhelming without knowing where to start. Whether you're a NYC native, just moved to the city, or are here visiting, here's a list of underrated Instagram-worthy spots and picture ideas that you haven't seen on your feed yet.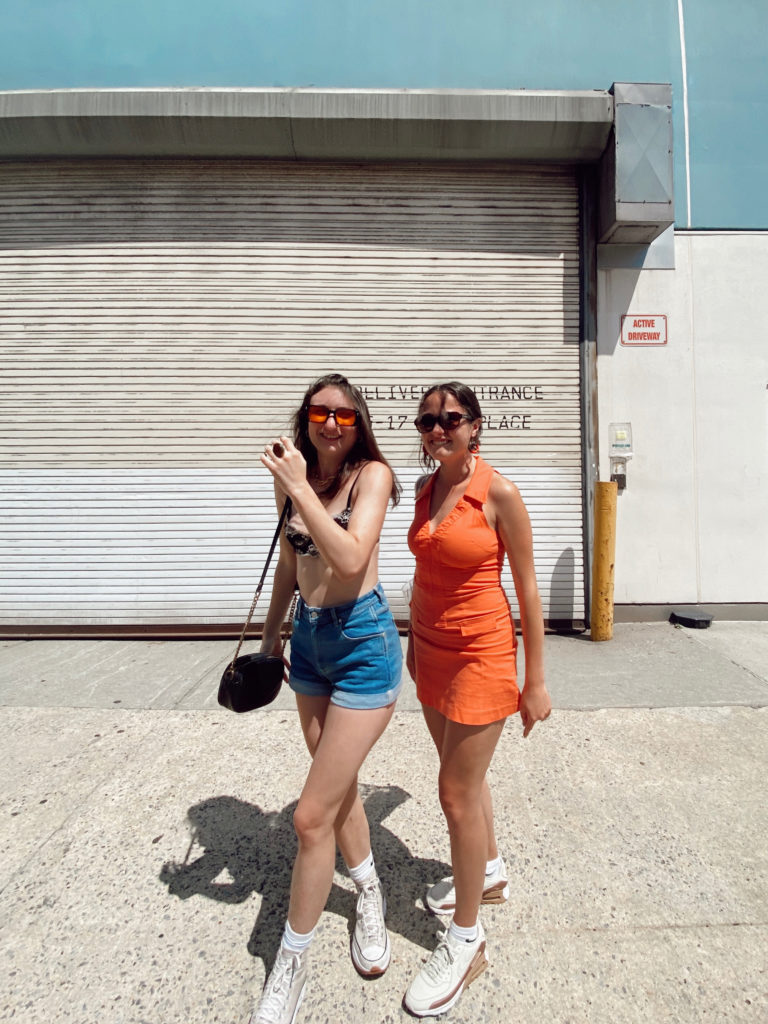 Sunnyside, Queens
Queens is underrated, in my humble opinion. If you're tired of being a tourist and are looking to experience NYC outside of Times Square, hop the 7 train to Sunnyside, Queens and make a day of it. For photo ops, there are lots of industrial buildings, parking lots with city views, and loading dock doors to double as your backdrop. My friends and I ventured to the Goodwill bins on Van Dam Street to do a little thrifting, and stopped to snap a pic for the gram in front of a loading dock on a side street a couple blocks away. Don't be afraid to get creative! The city is your studio.
Roosevelt Island
You know those little islands in the east river between Manhattan and Brooklyn? Well you can actually get there! The Roosevelt Island Tramway, which you can hop on from Lenox Hill, will give you breathtaking views of the Manhattan skyline and will drop you off at the perfect spot for photos, with Manhattan serving as your background. College Fashionista community member, Cassie, featured this photo from Roosevelt Island on her Instagram. It's the perfect spot for a Manhattan skyline photo that's just far enough off the beaten path.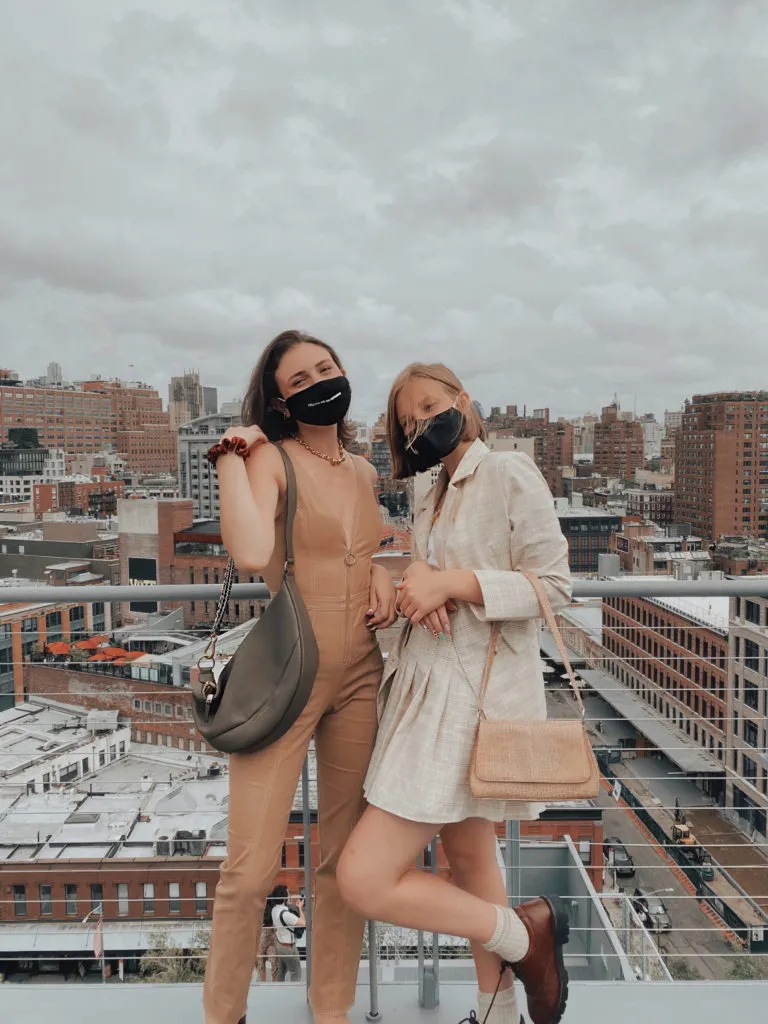 The Whitney Museum
This has to be one of my favorite views in NYC. The roof at the Whitney Museum of American Art — located at the end of the High Line in Chelsea — gives you sweeping views of downtown Manhattan and the Hudson River, perfect for day or night, rain or shine. Admission for the museum is "pay what you wish" on Fridays from 7-10 pm, ideal for a photo sesh before dinner in Chelsea!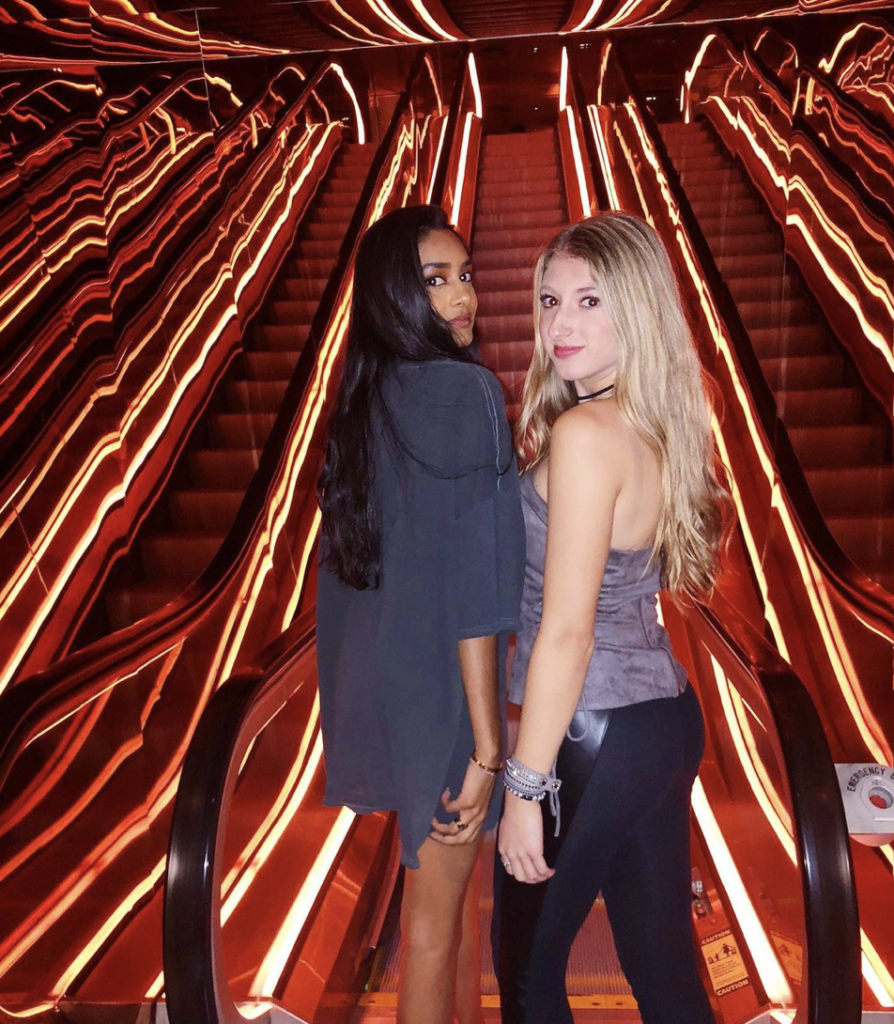 PUBLIC Hotel
In the lobby of Lower East Side Hotel, PUBLIC, is this glamorized escalator that's perfect for a photo op. Orange neon lights reflected against wall-to-wall mirrors illuminate the escalator to make you feel like nothing less than a celebrity as you head up to the lobby. PUBLIC also has a rooftop with amazing views of the Lower East Side so, on your way up to happy hour, be sure to look back at your photographer for the most ideal Instagram pic.
West Village
West Village is full of doorsteps that beg for a photo. Full of character, charm, and well-maintained, there are so many lowkey spots in the Village that are perfect for a casual photo while passing by. Just be conscious that a lot of these steps lead to private homes, so be respectful when borrowing for Instagram content! This doorstep was on Christopher Street, but every way you turn in West Village, there's an opportunity for a pic.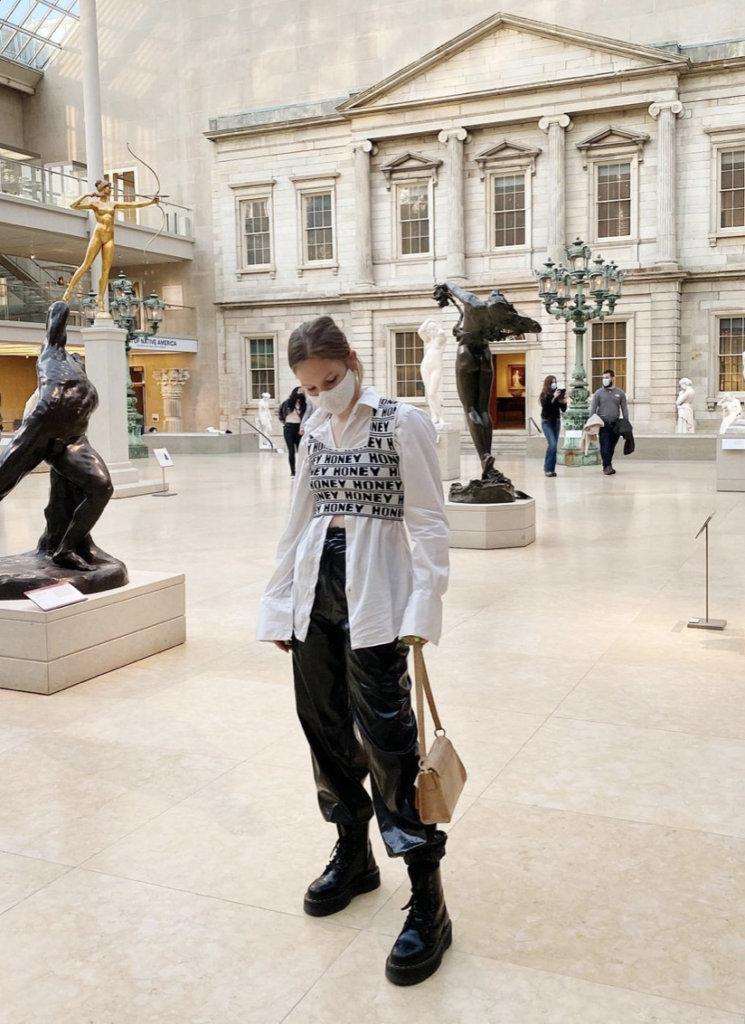 The Metropolitan Museum of Art — American Art Exhibit
This photo was taken at The Metropolitan Museum of Art in my very favorite room for photos—The Charles Engelhard Court in the American Wing, if we're getting specific! Facing west and looking over Central Park, the lighting is flawless no matter what time of day it is. Sculptures scatter the floor and the bright marble accents make for a clean & put-together backdrop. Put on a fire fit and find this room (gallery 700 on the MET's map!)—your feed will thank me.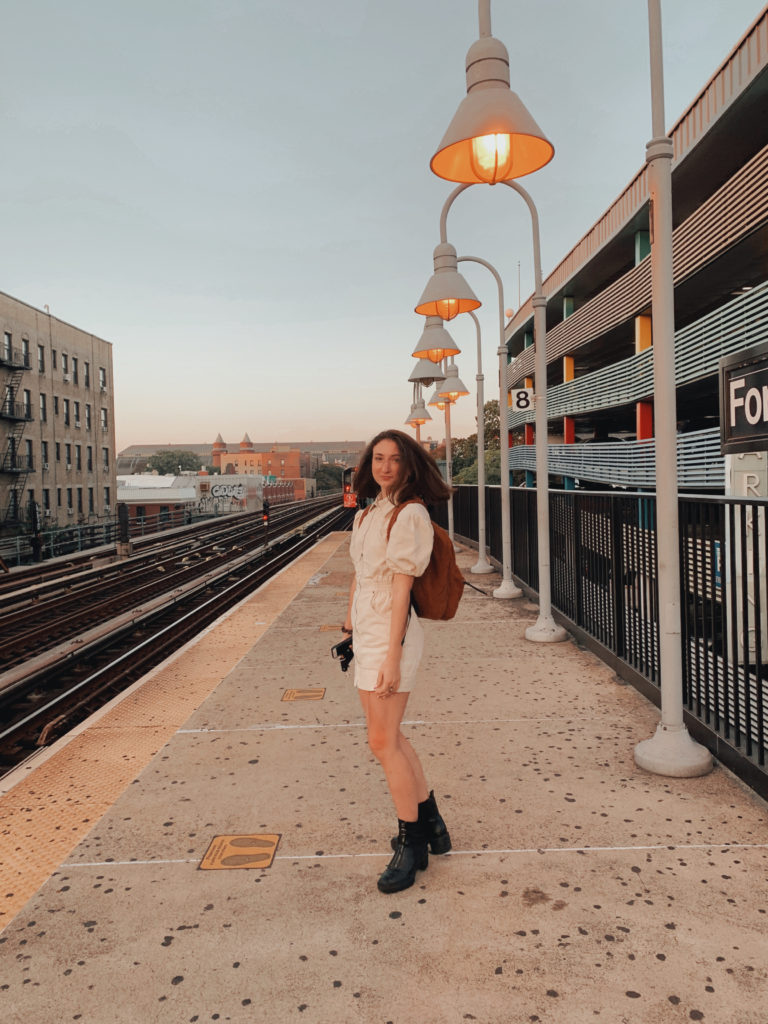 Subway Platform
Whether it's en route or your final destination, subway platforms are the simplest and most authentic way to say "look, I'm in New York!" This photo was taken at golden hour at the Fordham Road 4 & 6 train station. I'm here almost every day, and it was also one of my most-liked photos on my Instagram. Don't overthink it! Some of your most traveled places can make for the best photos.
Have fun exploring and getting creative with your NYC photo content! And remember to appreciate the simplest things and places—they often produce the best and most authentic results.
Featured photo by @margot.sudol