Sponsored by Ulta Beauty
It's no secret that there's something magical about the energy of the holiday season. The stretch from November to January is cast with an omnipresent glow, regardless of the often dreary weather. This energy seems to make experimenting with fashion and beauty all the more tempting, nudging us to have some fun outside our normal routines.
The impact of light was expertly explained by the creative force behind Smashbox's latest collaboration, neon artist, Meryl Pataky. "Light affects how we feel, how we look and how we see the world," says Pataky. "When I plug in one of my pieces of art, it's like magic." Bringing glow into our beauty looks is our top trend for the holiday season.
Our Style Gurus ran with the trend, creating stunning and shimmering styles that let their inner beauty do the talking. The looks were so stunning we couldn't let them get away without filling us in on all the details.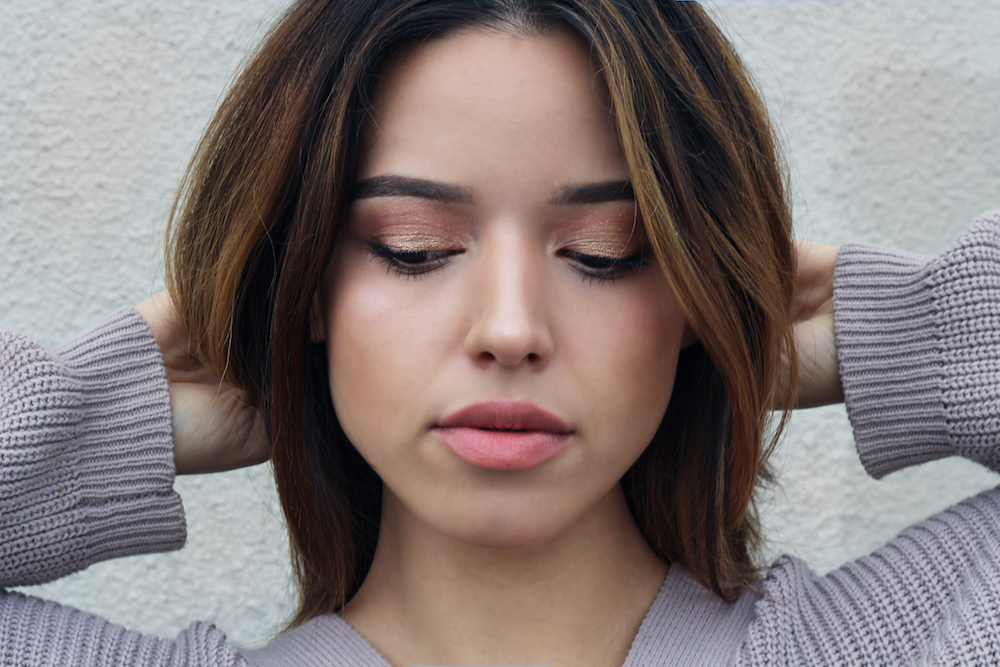 CollegeFashionista: Tell us the inspiration behind the beauty looks you created.
 Kristin, Pepperdine University: In my opinion, fall and winter are the transportive seasons. I took inspiration from the European history I studied while abroad, playing with a bold lip and rich hues to accentuate my eyes.
Alexa, Cerritos College: My look was inspired by golden sunsets and was a mix between soft and neutral tones. I stuck with a warmer eyeshadow shade and matte blush-pink color for my lips.
CF: How did these looks make you feel confident or empowered?
Lizzie, Art Institute of Dallas: These looks made me feel empowered in that I didn't have to wear pounds of makeup to feel beautiful. I was able to achieve the look that I wanted very easily — I still felt like me, which is important.
Meredith, Loyola University Chicago: Feeling in control of my look always makes me feel more confident. When I looked at my finished makeup, I felt powerful.
CF: What was the key product for creating your look?
Carlita, Roosevelt University: The Smashbox Light It Up Lipsticks were essential for me. I sometimes struggle to find lipsticks that work with my skin tone, but these were super flattering.
Amelia, Temple University: I am obsessed with the BareMinerals eyeshadow palette. The colors are perfect for the holidays. They don't feel overwhelming and they're so easy to work with.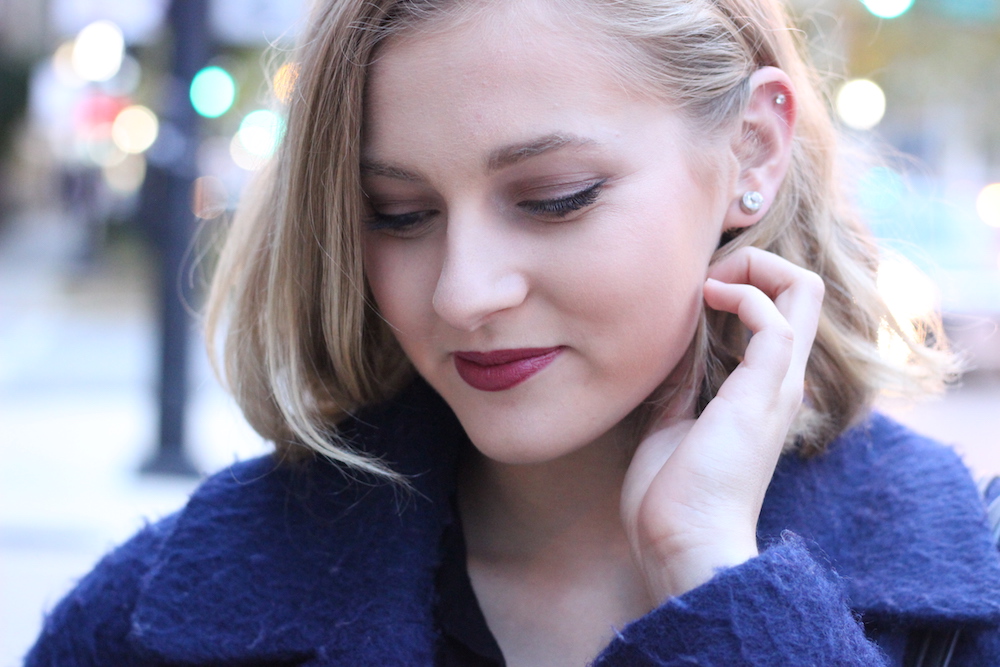 CF: What music did you listen to while you were getting ready?
Courtney, Loyola Marymount University: I had Lady Gaga's "Joanne" album on repeat.
Mel, Rutgers University: Music has a lot to do with my confidence and how I feel overall with my look. I went with Beyoncé because she's always my go-to for achieving this feeling!
CF: What beauty trends are next on your radar?
Ashleigh, FIDM: I need to go icy blonde! I love a strong, dark brow with cool-toned locks.
Ainyne, Philadelphia University: I'm really excited to try a natural, dewy look. I want to experiment to see if serums really work magic!
Get The Glow: Coach Eau de Perfum, Smashbox Light It Up: Lipstick + Mattifier Set, Philosophy Sparkling Hollyberries Duo, BareMinerals The Wish List READY Eyeshadow, BareMinerals Be Beautiful READY Face + Eye Set