With summer in full swing, it is time to prepare for road trips and weekend getaways. When we finally have a break from college and obligations, the best thing to do is pack a bag and head to a new destination. That being said, things can get a bit more complicated when you try to pack up your entire wardrobe for a three-day trip to the coast.
Packing the outfit for that one really cute Instagram photo is never beneficial for our travel bags. We are all guilty of over-packing because we want to be prepared for anything and everything. When in doubt pack it all, right? Wrong! Nobody wants to lug around a bag full of clothes that aren't going to be worn. It can get a bit aggravating throwing a bunch of cute clothes into a bag and then realizing half of the options will remain in the bag, unworn for the entire trip.
On vacations in the past, I have noticed myself wearing the same article of clothing multiple times. We gravitate toward what is familiar and ultimately what feels the most comfortable when we are in unfamiliar places. Consider this before you pack a bag full of pointless items: Grab one clothing piece that is versatile, and then plan the rest of your outfits around that one piece.
For this article, I put together four different outfits using three different articles of clothing and three different accessories. I chose a white romper, a longline cardigan, and a floral spaghetti strapped dress. These items are easily paired with a black floppy hat, circle sunglasses, and brown sandals. Not only did these pieces fit well in a small duffle bag, they all work well to complement each other. Planning ahead not only saves you space, but also time and stress on your next relaxing vacation.
Outfit One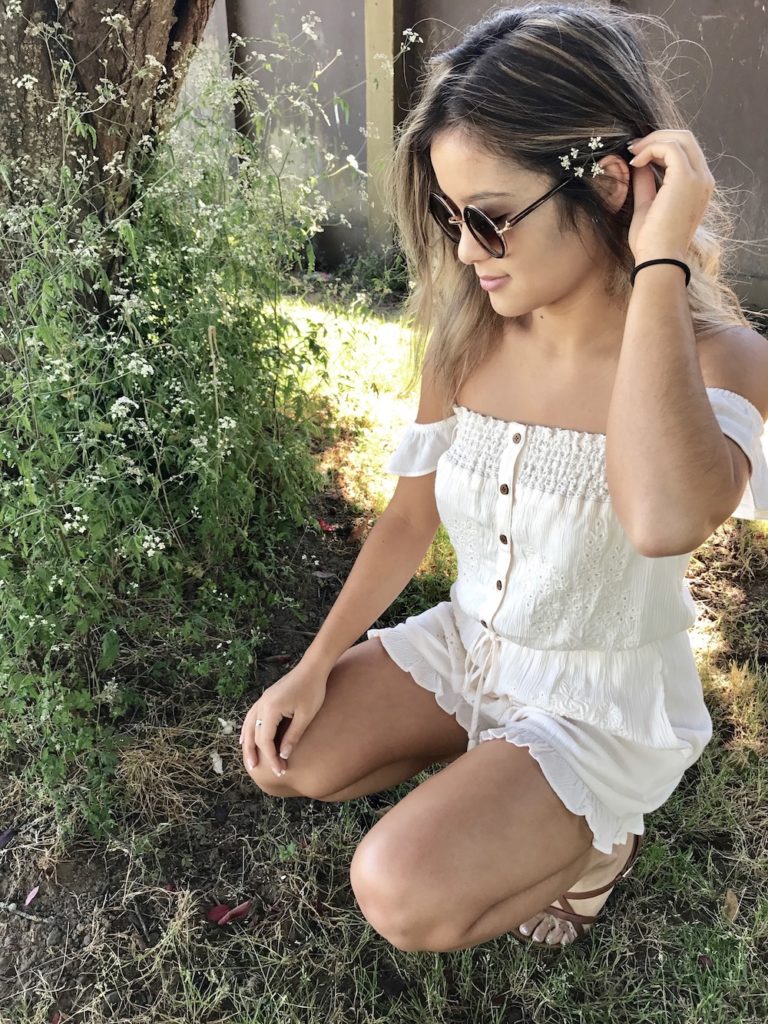 Romper, circle sunglasses, sandals
Outfit Two
Romper, longline cardigan, floppy hat, circle sunglasses, sandals
Outfit Three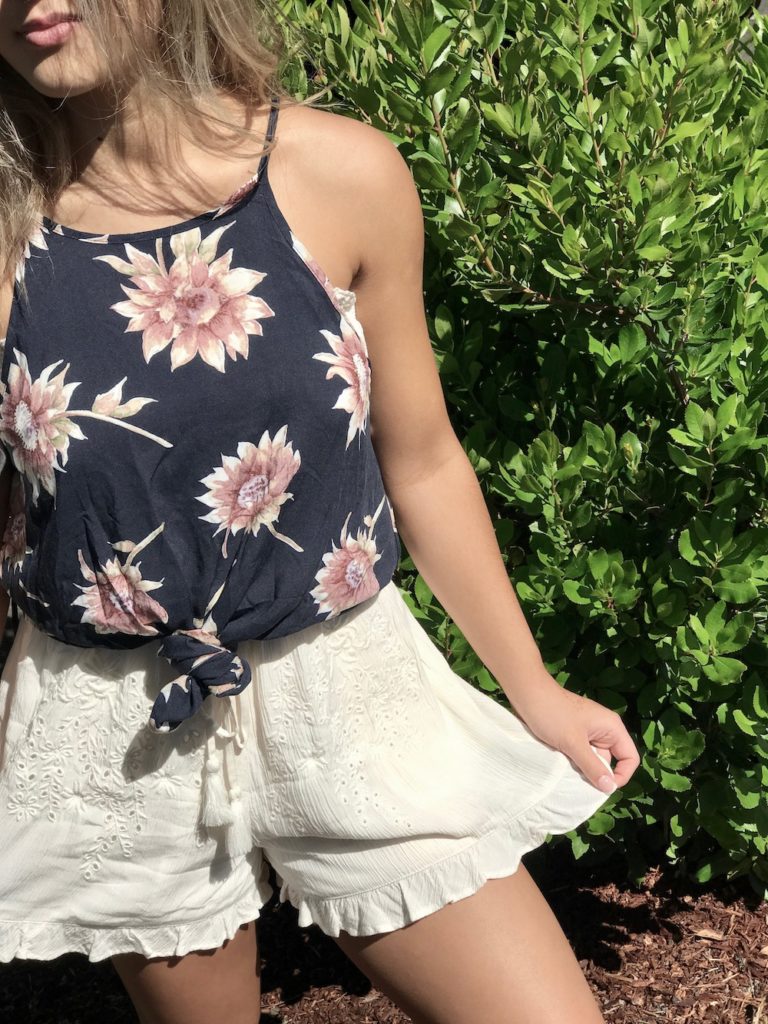 Romper, spaghetti strap floral dress (tied), sandals
Outfit Four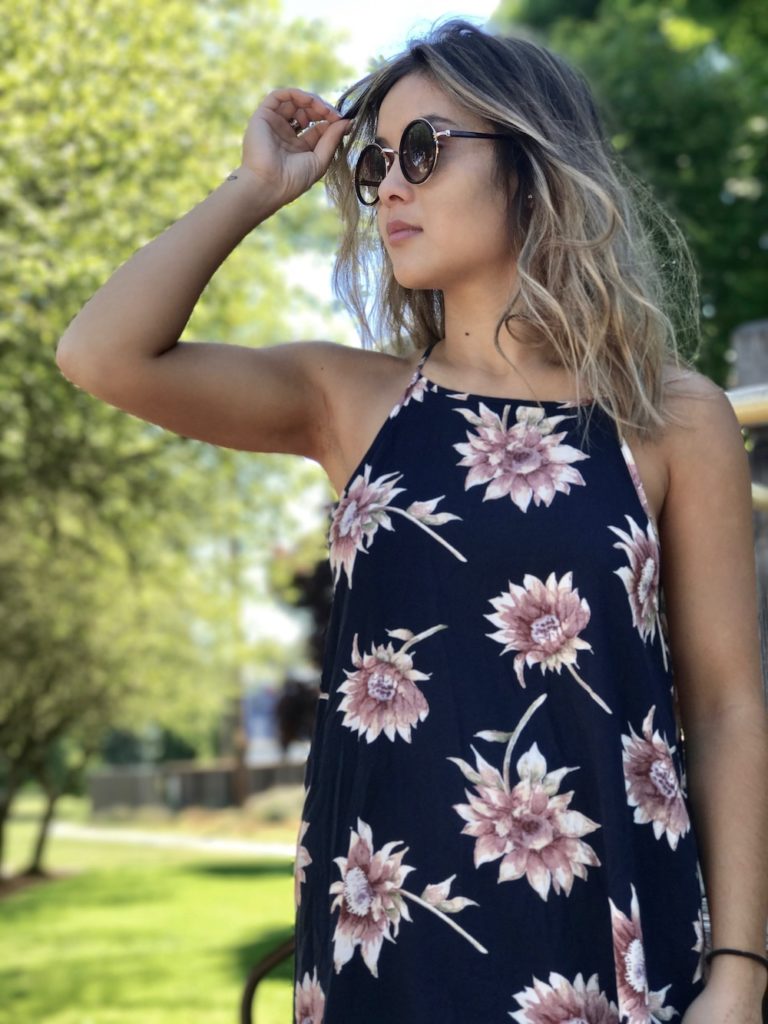 Spaghetti strap floral dress, sandals, circle sunglasses
How do you pack efficiently for trips? Leave a comment below about your packing hacks and be sure to tag @Cfashionista in your cute vacation wardrobe on social media so we can see it too!