It's finally summer and all I can think about are the trends I've been seeing this season. I'm super excited and I already feel the creative juices flowing! Summer, for me, is a time to relax from the college craze and explore different styles. Of course, there are some trends we just have to follow each season. To start this summer off, I put together an outfit with a couple of the major trends from this year. This look could be worn for a day out with the girls, or a date night with your S.O.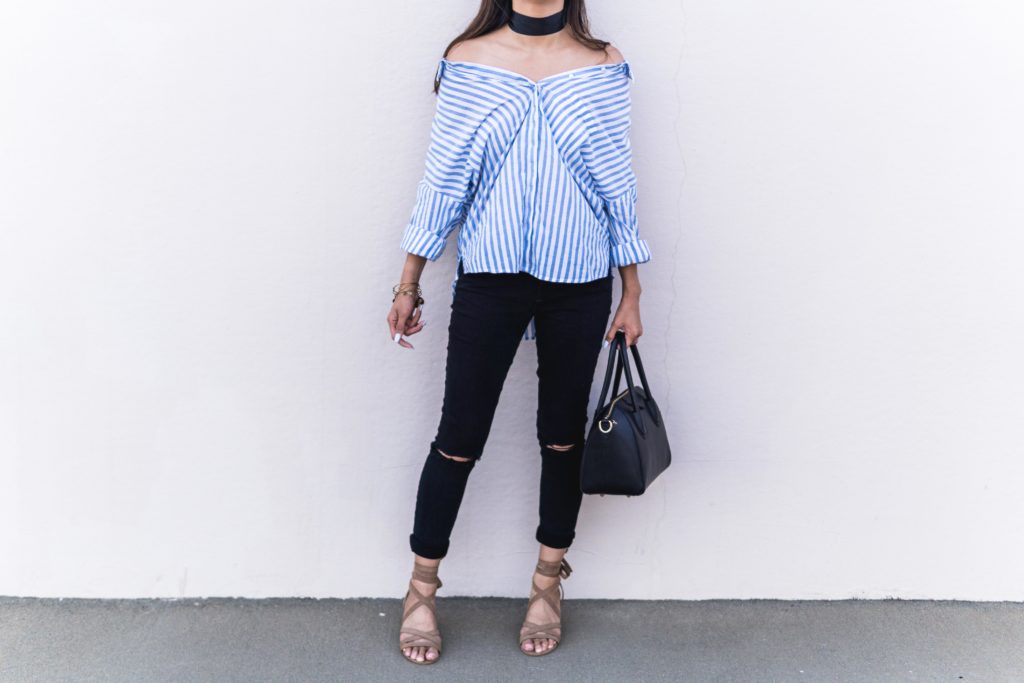 We've all seen off-the-shoulder trend skyrocket this past year because everyone wants to be giving the "cold shoulder." It doesn't necessarily take an off-the-shoulder top to serve this hot look. I took a striped button-down shirt and positioned it to create an effortless borrowed-from-your-boyfriend look. Vertical stripes have been a major trend this year and are easily wearable for anyone.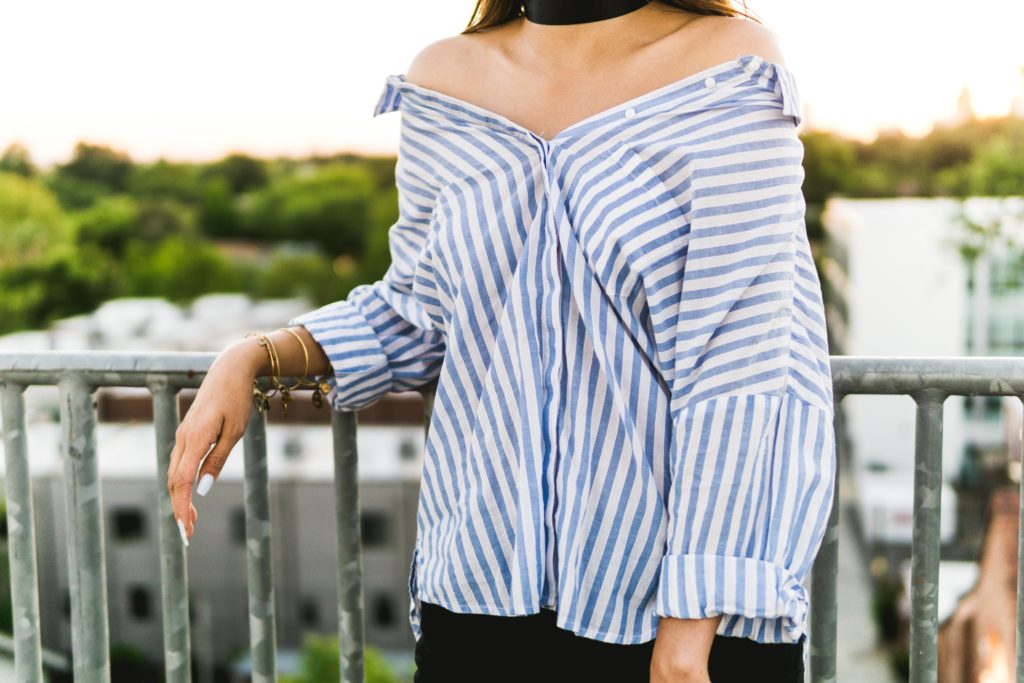 The next trend I've been recently loving is the block heel. Summer calls for sandals, why not spice it up with a block heel? I'm obsessed with these strappy ankle-wrap heels from Macy's. What I love most about these sandals, besides the color, is the versatility of the shoe. If you wanna show off some leg, lace the straps upwards for a flirty look. Since I wore black jeans in this look, I wrapped the laces around my ankle. By cuffing my jeans, I was still able to bring attention to the shoes.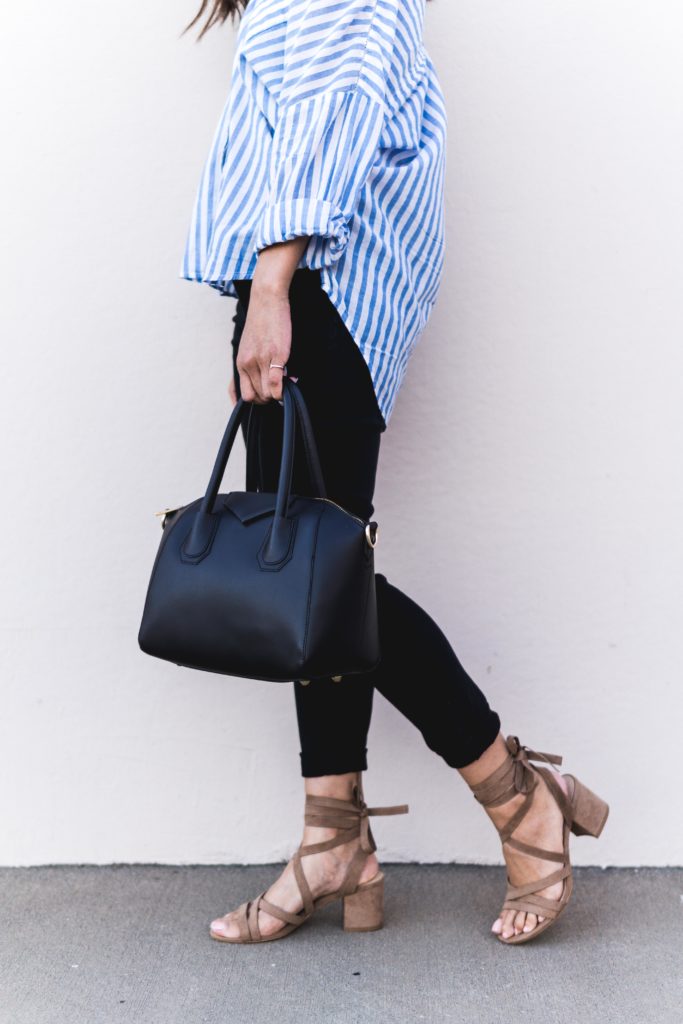 Finish off the look with a choker, a trend that seems to have swept the nation. Different choker variations have come up on the market, appealing to everyone's diverse style. I added a black satin choker to my outfit to dress it up. This look could totally be rocked without a choker, to keep it casual.
Now that you've found ways to add a twist to this year's major trends, throw on some sunnies and hit the town!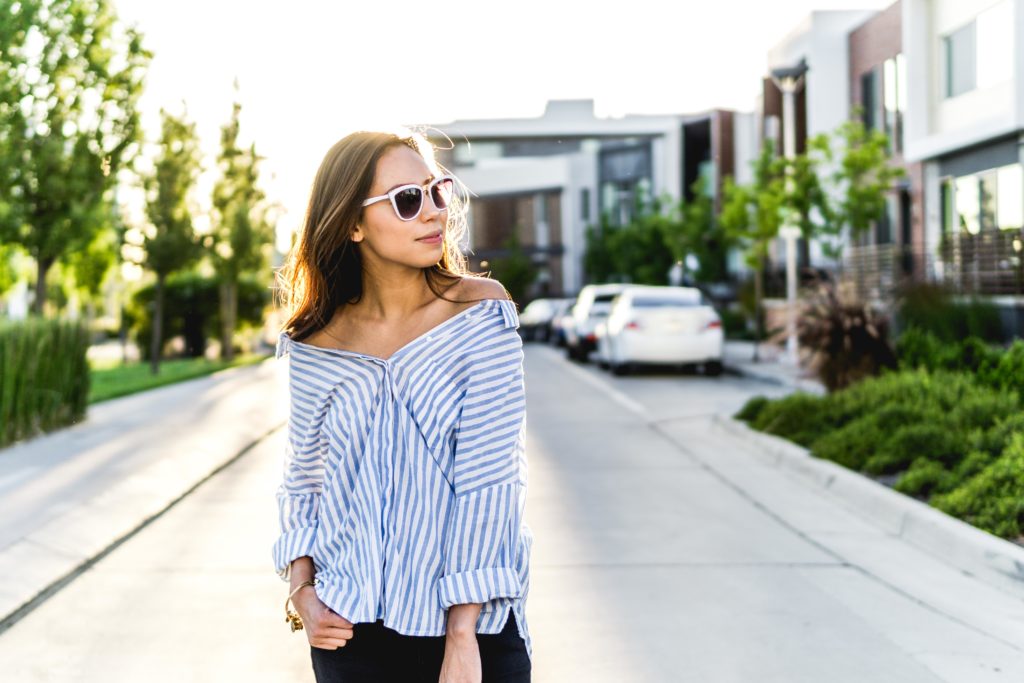 How would you style this summer's major trends? Show us on social media and don't forget to tag @CFashionista. We can't wait to see your look!