Sponsored by Sephora
As Fashionistas, we are constantly playing around with new fashion trends. Our Style Gurus, being the trendsetters that they are, are also stepping up their beauty routines and tackling the latest and greatest emerging looks in make-up, hair, skincare and more!
While discovering a new look can be intimidating, luckily one of our favorite beauty retailers—Sephora—is making the process easy via #TrendingAtSephora. Each month, Sephora will showcase top beauty trends and inspire you to join the conversation.
Our Style Gurus are getting in on the fun as well! Given that trends are not one size fits all, each month our Style Gurus will be showing you how they are making the trend their own! Check back each month for inspiration on how to step up your beauty game!
First up—Blue Make-Up
The winter blues aren't always such a bad thing. From wings to smoky indigo, the blue make-up trend was all over the spring 2016 runways. Get ahead of this trend by finding the perfect sapphire to let your eyes shine. Check out how our Style Gurus are making the #bluemakeup look their own with their choice picks from Sephora.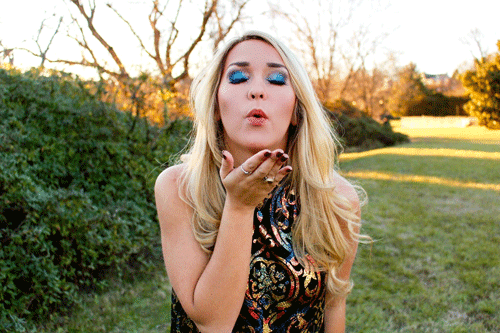 How-To – Molly Swientoniewski

1. First, I applied Urban Decay's Primer Potion to make sure my look stays on for the whole day
2. Next, apply Benefit's cream eyeshadow in "Birthday Suit" for a shimmery base that adds a little more sparkle to the look. Pack on Kat Von D's Metal Crush Eyeshadow in Metallic Cobalt on the lid.
3. Next, take a dark gray eyeshadow, I used Urban Decay's Naked Smokey palette, and blend into the crease. Blend in a silvery gray shadow to create a smooth color.
4. For eyeliner, use Urban Decay's 24/7 Glide-On Eye Pencil in Chaos on the upper lid and lower lash-line.
5. Finish the look with two coats of your favorite mascara and you're ready!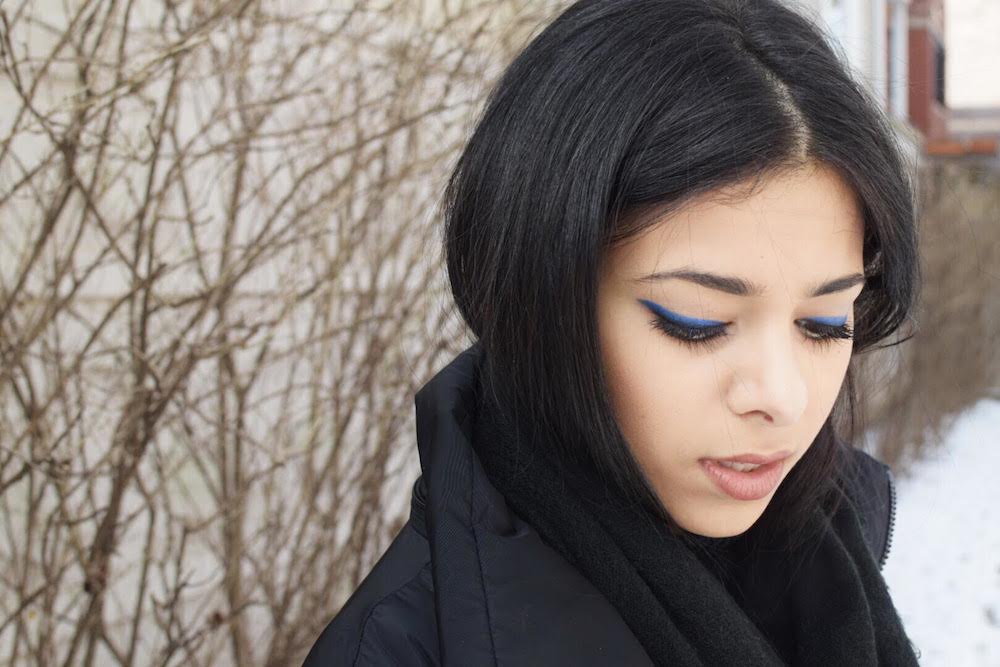 "The #bluemakeup products are long lasting and stay vibrant all day!" – Julia Daoud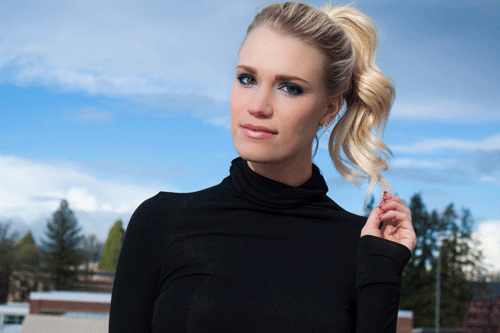 "My personal favorite product I used to create a brilliant blue eye was Sephora Collection Eye Pencil in Turquoise. It glides on so easy and leaves a lasting vibrant color." – Kasse Keudell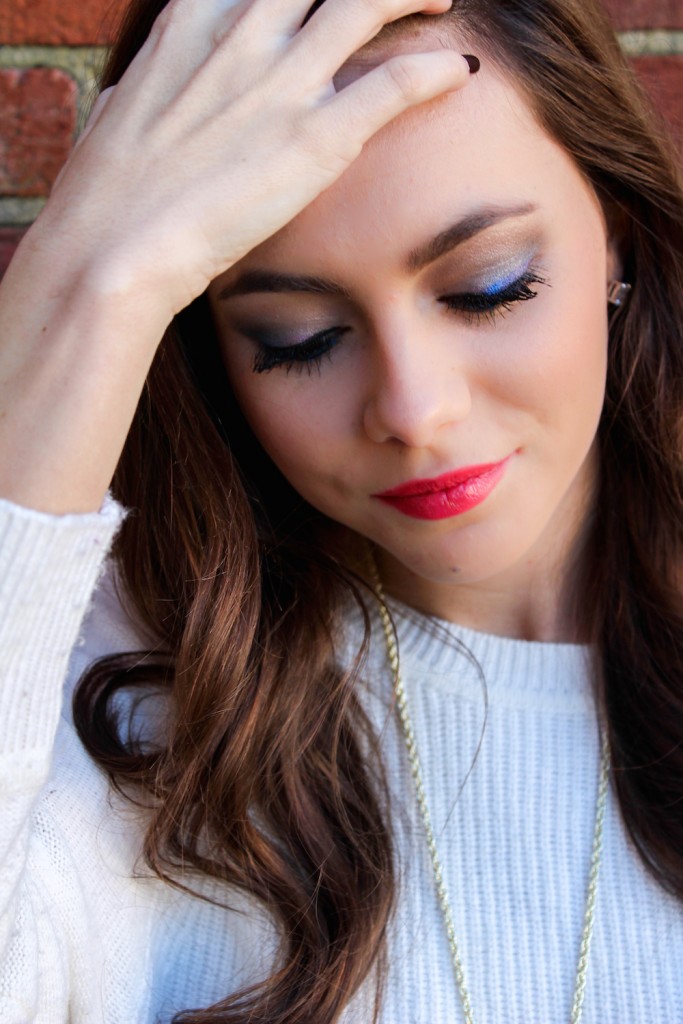 "I like the Kat Von D Metal Crush Eyeshadow in Metallic Cobalt because it's a subtle yet bold way to spice up your make-up routine! You can add more to make it more dramatic or keep it light like I did. This look allowed me to work the blue make-up trend while keeping it less dramatic. It's perfect for those of you who want to dip your toe into the water with this fun trend!" – Catie Beth Bowman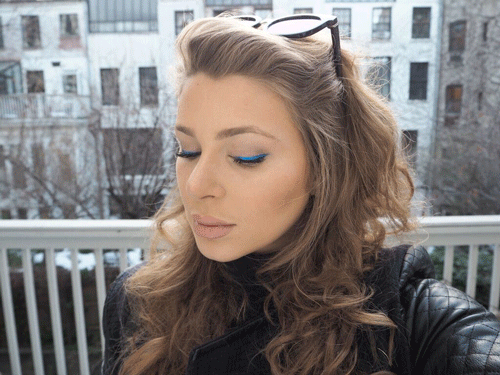 "I love the Sephora Collection Eye Pencil because it glides so easily on to my eye. I can use the point to make it sharp or the edge to cover/smudge my entire eye in the liner. The shadow was great because it made the eyeliner pop with the sparkles. If not over-done, these products are great for those with blue eyes—the hues really make your eyes stand out." – Michelle Igdalev
Share your own #bluemakeup look on social media using the hashtag #TrendingAtSephora!