We can finally say the cold months are behind us and welcome the warmer weather of summer. The changing season also means changing fashion and trends. The warm weather means it's time to switch out our bulky sweaters for lighter, more breathable pieces, and become up to date with the new summer trends. My favorite trend to experiment with for the summer has been wearing mesh over a detailed bralette.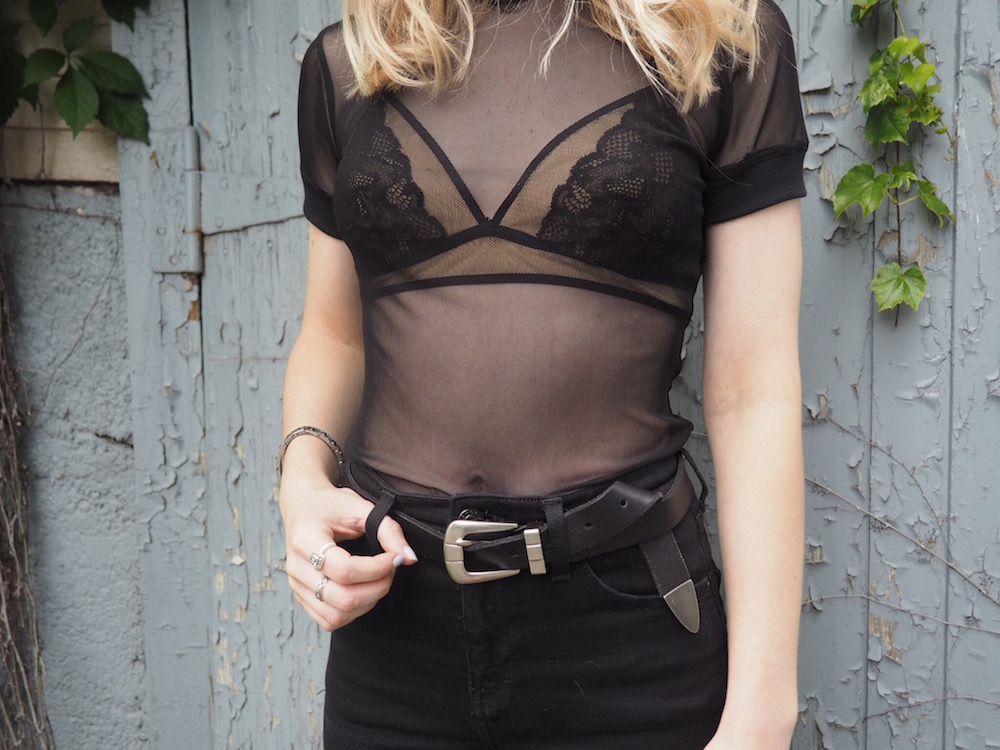 I love pulling out this classic mesh top I purchased from Urban Outfitters when the sun starts shining. I decided to pair this top with a delicate black and tan lace bralette from Forever 21. The details of the bralette are easily shown through the mesh top, giving the outfit a more unique look.
When in doubt with what pants to wear, I always turn to grabbing my high-waisted black jeans with rips. I purchased these pants from Topshop and they're a must for any Fashionista who wants a quick and easy way to add some edge to their wardrobe.
A tip with accessories I never stray away from practicing is to always accessorize! The addition of a few statement accessories are what helps bring any outfit to life. I chose to give this outfit some personality in the way I buckled my silver belt from Urban Outfitters. A tip I learned when wearing high-waisted pants is you don't have to use the holes on the belt. An easy alternative is to slightly push the prong of the belt upwards while sliding the other end of the belt through the frame. To keep the belt in place, I slide the belt through my first belt loop on my pants and folded the end of the belt behind the panel around my waist. This is an easier alternative to tightening a belt without the hassle of creating new holes.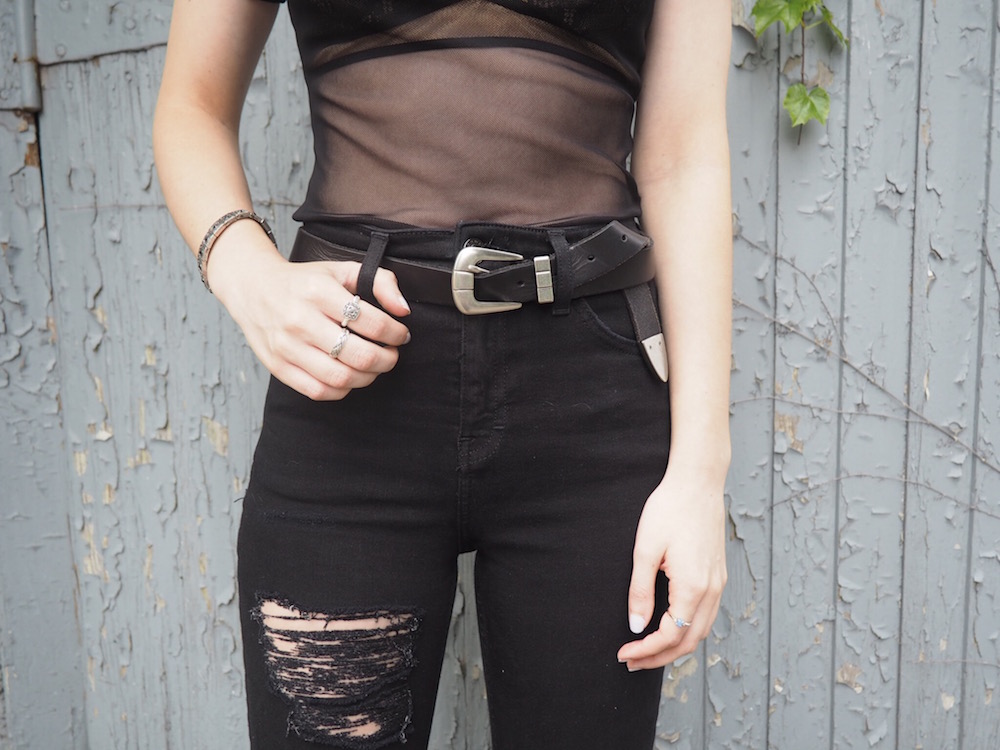 Mules are a summer trend that is continuing to grow! I decided to pair these black slide-on mules to give the outfit more of an edge and classic appearance. The bright and bold embroidered flowers are perfect for the summer and add some color to this look. Mules are the go-to shoe when you're on the run but still want to look chic!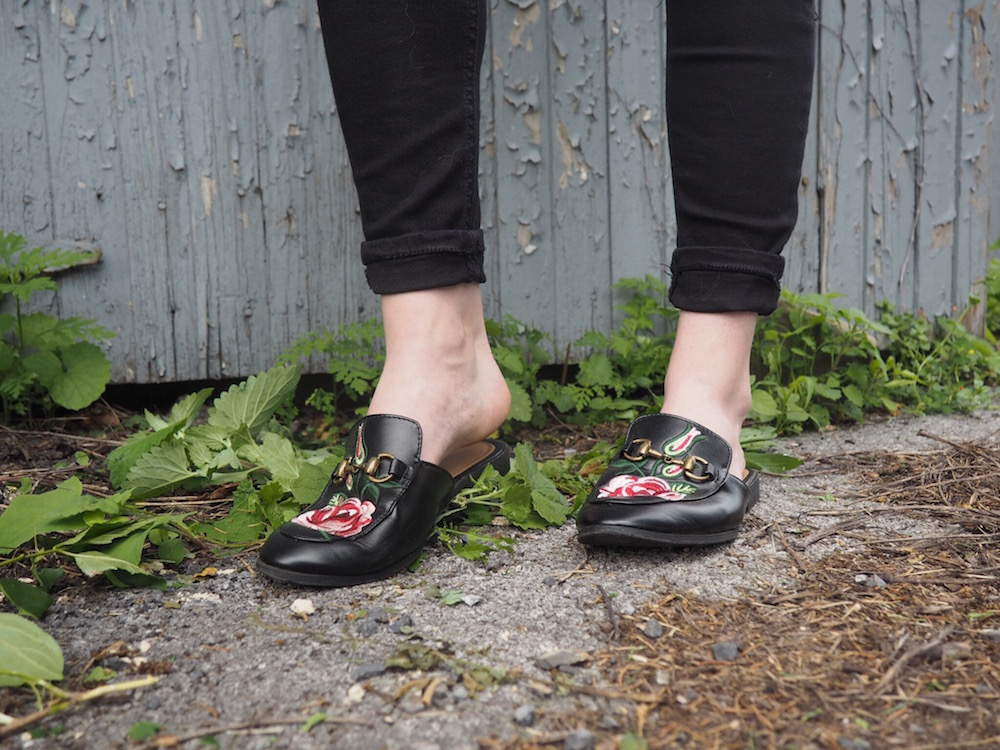 Switching between seasons is the perfect excuse to play with new trends in your own way.
The trends are everywhere, so how will you alter them to your own style? Let us know in the comments below!