Ruffled tops, tassel detailing, and jumpsuits have been some of the top fashion trends this summer season. These trends not only add a unique and fun touch to your wardrobe but also allow you to experiment and bring out your own creative style. I will be showing you how I styled these top trends and why they can add the perfect touch to your wardrobe.
1—Ruffled tops. The ruffle trend has been booming in the fashion world this season. It adds a beautiful touch to any outfit and can be worn in versatile ways. In my first look, I paired a cute blue and white striped top from Forever 21 with my Express distressed skinny jeans. I finished off the look with a pair of blue lace-up flats, creating a daytime look. If I wanted to transform this outfit into a more formal look, I would simply put on a pair of wedges and I'm done!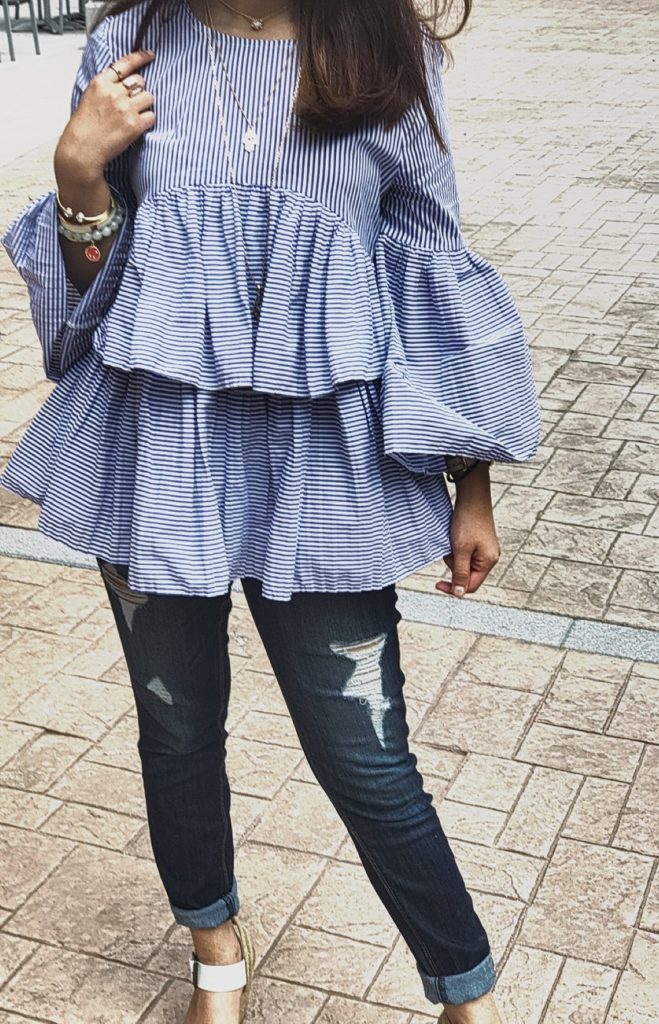 In my second look, I created a more formal outfit while adding a pop of color. With my white ruffle top from Express, I decided to wear shocking pink trousers to give my outfit some excitement. I know it's not everyone's cup of tea to wear bright colors, but I would definitely recommend you give it a go. Not only does it brighten your look, but also grabs attention from others admiring your outfit. The great thing about this white ruffle top is that it will allow you to look stylish no matter how you style it.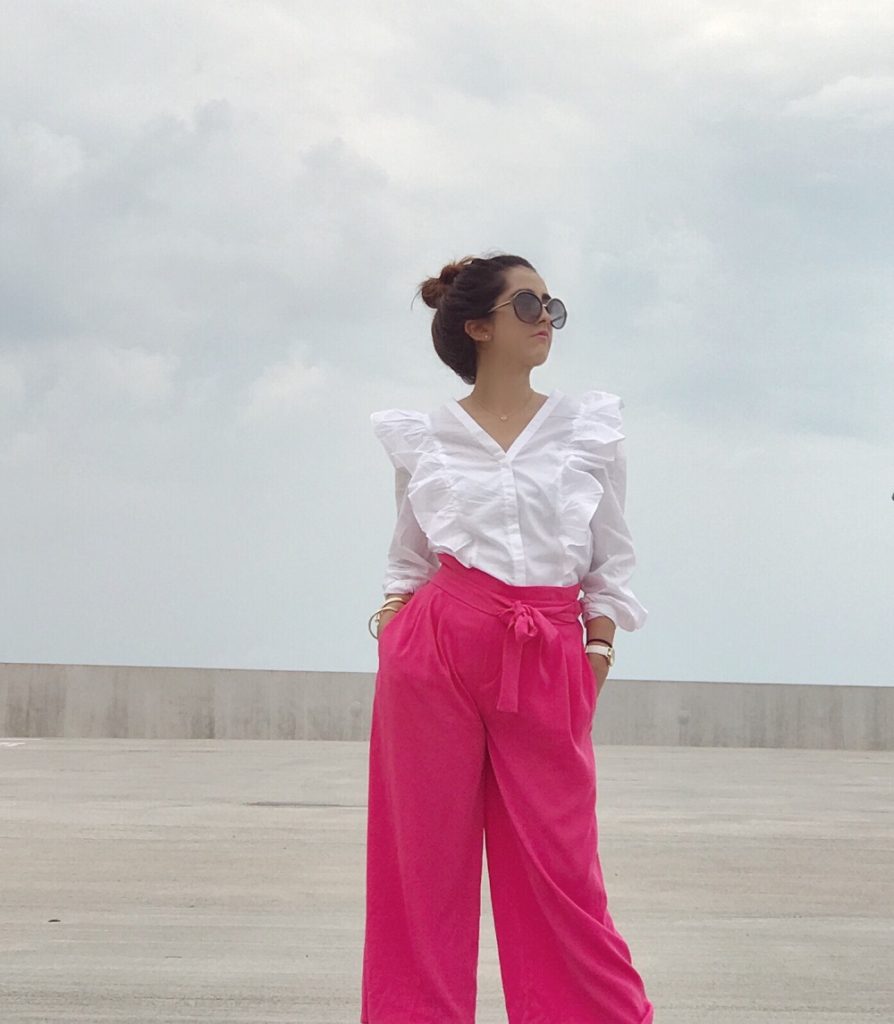 2—Tassel Beach Cover Up.  With my third outfit, I did not use the beach cover up as it was meant to be utilized. Fashion is all about establishing your own style. I used it as a kimono and wore it over a plain black maxi dress. Tassels have been such a huge trend this year and it adds such a boho-chic vibe. This is personally one of my favorite looks because I had the opportunity to experiment with it and come up with various ways to style it.
3—Jumpsuits.  Can jumpsuits ever go out of trend? I think not! The best thing about jumpsuits is that they are effortless, but will always give you that chic and fashionable vibe. For my final look, I went for this beautiful black jumpsuit from ASOS and paired it with my same blue lace-up flats from Express. Since the jumpsuit is all black, adding in some color for my shoes was a must. One thing that really caught my eyes on this outfit was the fact that it had wide flare sleeves and bottoms with a little pinch of ruffle detailing.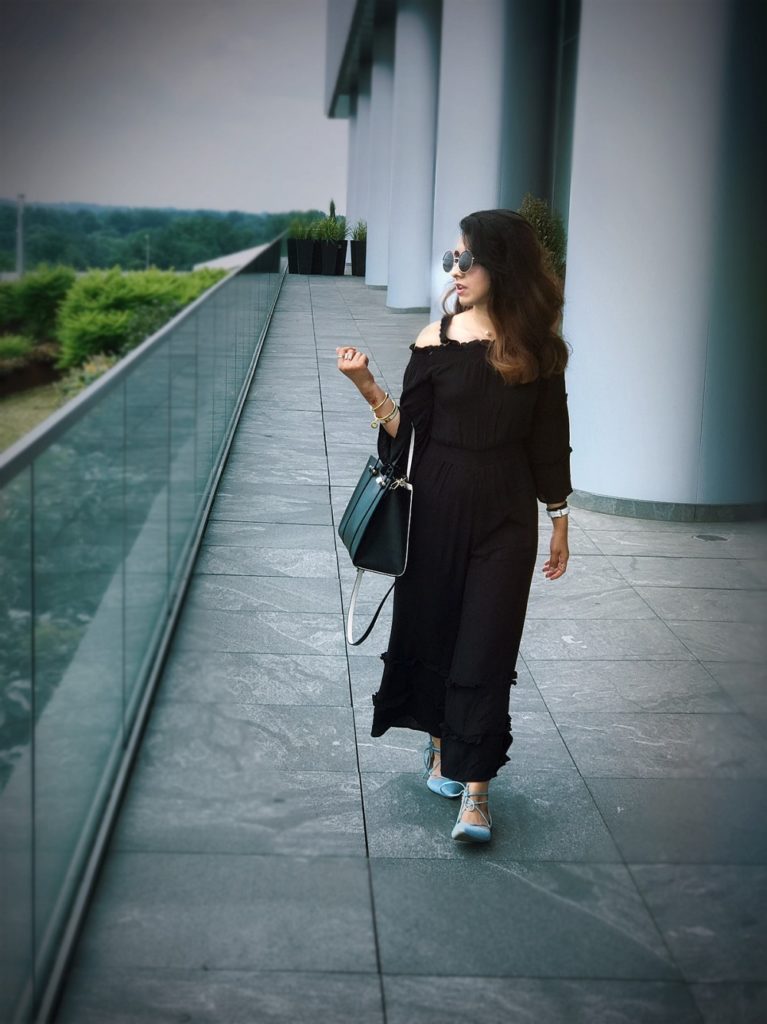 As Fashionistas, we are always hunting down for unique staple pieces for our wardrobe. With trends like ruffles, jumpsuits, and tassels, your style will never get dull and will always come off as a creative look.
What do you guys think about these trends? Let me know by commenting below!