I recently had the opportunity to go on a spontaneous trip to Miami, Florida, for a week with my best friend Bella. Let's face it: it's summer, everyone is itching to travel, and no one can pass up a round trip flight from Charlotte to Miami for $120!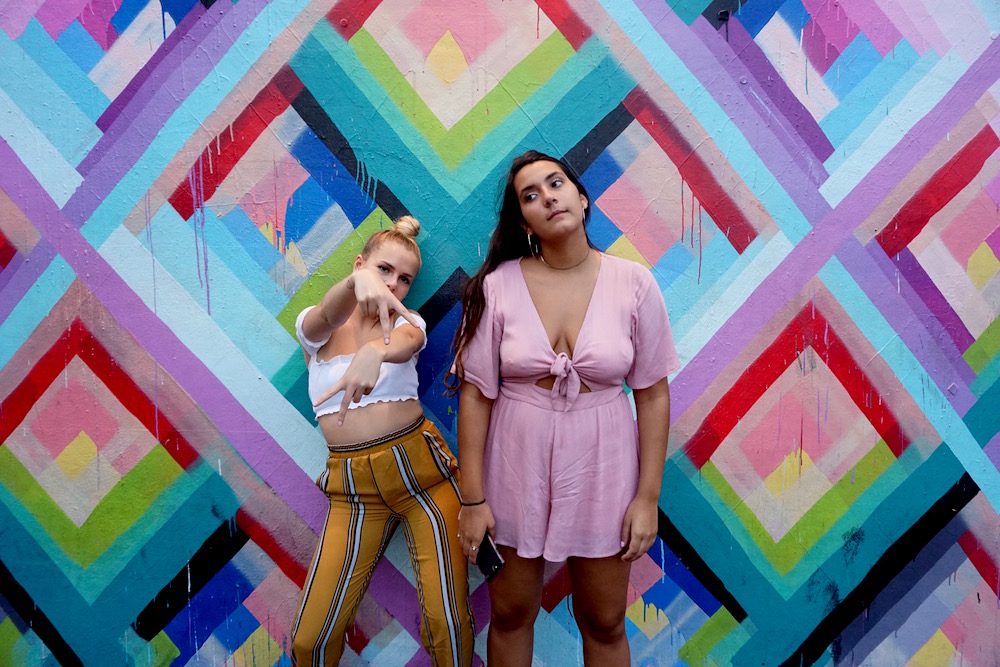 So next thing we knew, we were on a flight to Miami. You would think that laying under the palm trees in Matheson Hammock Park and soaking up the sun on South Beach would be the most relaxing trip ever, and it was. But we were up and at it at 8:00 a.m. every morning running all over the city—and I wouldn't have wanted it any other way!
When in Miami, one of our favorite spots to go to is the Wynwood Art District. It has an amazing night life scene with bars, great food, and fun people. The biggest reason why so many go to Wynwood is for the art displayed all over the area. Artists from every city you can think of go to Wynwood to paint gigantic murals on the walls for locals and tourists to come see. Of course, artsy places attract artsy fashion, so I was able to find this Fashionista, Bea, who was wearing a killer outfit.
Bea told be that her inspiration came from outfits she had seen in London, especially vintage pieces. It's her dream to one day open her own boutique that features all kinds of vintage pieces and unique clothing items! Her outfit was perfectly color coordinated, with black and white centered around her striped pants. She wanted to keep the look simple by pairing the pants with a black tank and some white sneakers—a shoe that is really popular right now. She was able to make the look her own by stacking various golden necklaces on top of each other. She further accessorized with a super unique vintage hat and a cross body bag that is perfect for when you are on the go. This outfit is totally Insta-worthy.
If you are ever in the Miami area, Wynwood is definitely a fun place to go. If you want to show off a killer outfit but still enjoy your time, I would recommend going at around 4:00 p.m. This way you still have time for daylight pictures (and good parking), but then can continue to enjoy the night life scene!
Have you ever taken some cool pictures at Wynwood? Share them on Instagram by tagging @CFashionista!