Ladies and gentlemen, fall fashion is finally back! After a summer of cut-off shorts and fun times, it's time to return to the cozy trends of layering scarves, jackets, and socks. With cooler temperatures comes the need to layer on a jacket or two, especially when transitioning your summer pieces into a more fall-appropriate look. Jackets have to be my favorite way to do that. Here are three essential jackets that make your look stand out.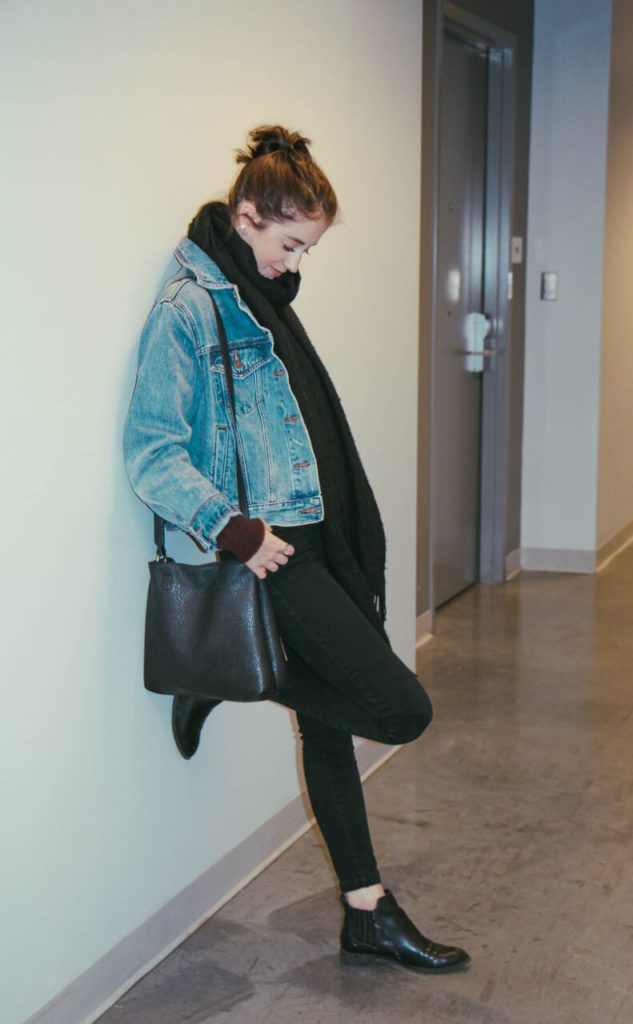 PHOTO: Cassidy Clark
1—Denim jackets
This is the most quintessential piece for transitioning summer looks into fall. A denim jacket goes well with brighter pieces and helps to tone it down a bit for the season. There are a wide range of fits and washes for any look. I love pairing light wash, cropped denim jackets with a summer dress, a scarf, and booties for an ultimate fall-chic look. If I would rather wear pants, an oversize medium wash jacket adds a cool, edgy look to any basic T-shirt. Don't be afraid to wear denim-on-denim, either! Embrace the '90s trend and all its glory this fall.

PHOTO: Kelly Rogowski
2—Trench coats
Trench coats are the hidden gem missing from a lot of closets. Whenever I imagine a woman wearing a trench coat, I also picture her as very confident and smart. Take advantage of that! Feeling under the weather one day? Throw a trench coat on to remind yourself of how strong and beautiful you are. It's an instant confidence booster. Trench coats can look extra chic paired with black skinny jeans and top. They are also great for layering over chunky sweaters.

PHOTO: Jordyn Wissert
3—Statement jackets
Nothing makes more of a statement than a cool patterned or embroidered jacket. Who says all jackets need to be basics? They can be statement pieces too! The great thing about statement jackets is that you can wear the most basic outfit and it will still stand out with a statement jacket. Throw it over your go-to jeans and T-shirt look or a simple dress. Use the jacket as an accessory when you style it. You can wear it normally for a more functional purpose, drape it over your shoulders for an instant chic vibe, or tie it around your waist for a slimming affect.
How do you style your favorite jackets in the fall? Comment below! 
Featured photo by Lex Kelly.