Denim. Inspirational quotes. Condiments. These are just three things that Kelly Connor loves—as we learned when we sat her down with Vogue's Denim Editor and Vogue.com's Market Editor for this month's QUICKIE.
Read on to learn more from this funny and fabulous Fashionista!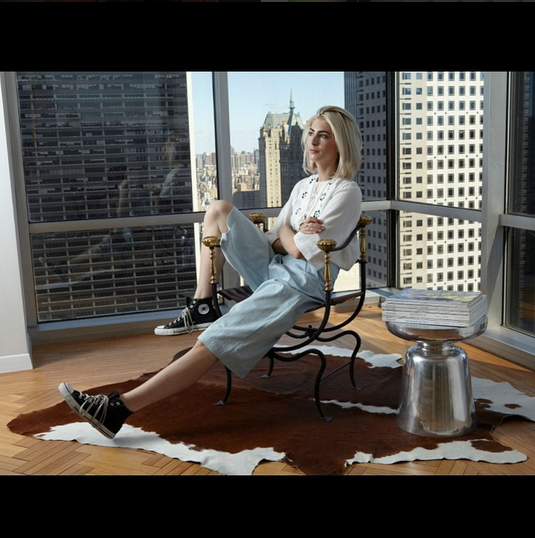 CollegeFashionista: What is the first thing you do when you wake up in the morning? 
Kelly Connor: Breakfast is my favorite meal of the day, so I head straight to the kitchen to whip up breakfast for my fiancé, Robbie, and me. Usually, I make enormous fluffy omelets with tons of ketchup and random herbs. I also "make" us vanilla Coffee-Mate with a dash of cold-brew coffee. I am insane about condiments.
CF: What denim can you not live without? 
KC: My vintage Levi's that I customized with my best friend Emma at the Levi's Eureka Lab in San Francisco. It truly is where denim dreams come true.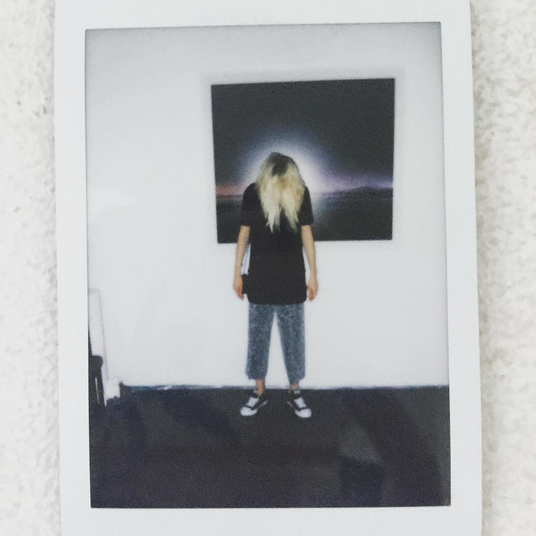 CF: What's something you're always up for?
KC: I was going through a crisis a few weeks ago, and my friend and coworker shared this beautiful quote with me: "I find myself in permanent movement becoming another." I have no idea where it is from, but it reminded me to always be up for anything and to have no regrets.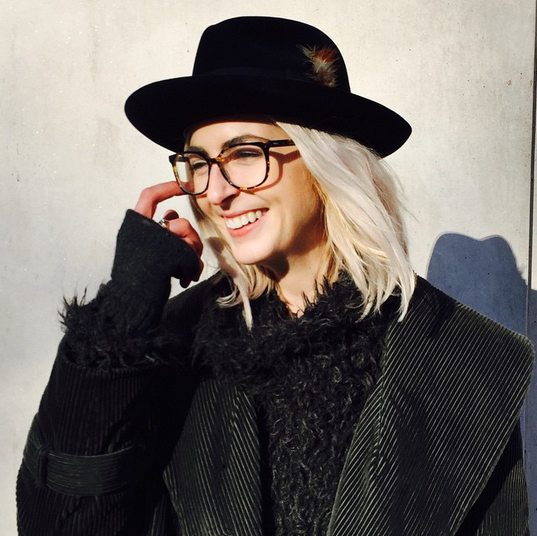 CF: Who is your style hero at Vogue.com? 
KC: I can't say I have just one. Everyone I work with is so inspiring—sartorially and otherwise.
CF: Who is the last person you followed on Instagram? 
KC: @hillierbartley, the namesake collection of former MbyMJ designers Katie Hillier and Luella Bartley. I'm really, really into it—it's a carefree, easy take on chic mannish tailoring. Sort of my aesthetic in a nutshell.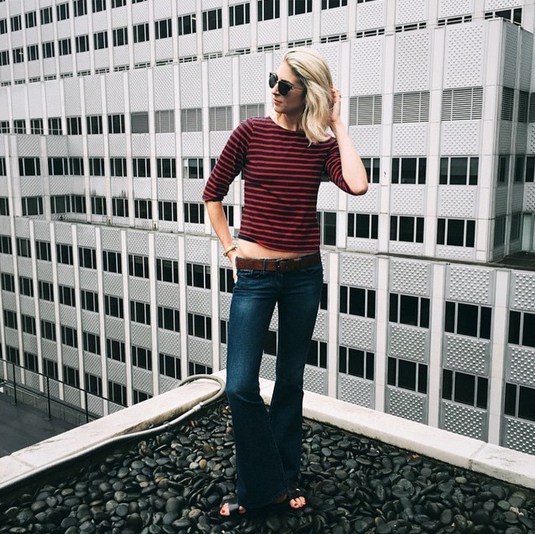 Want more from Kelly and all the editors at Vogue? Be sure to subscribe to Vogue now!
Instagram photos via Kelly's Instagram account.