Looking for a healthy, yet sweet snack that will satisfy your appetite in the summer? If so, a mixed berry bowl is exactly what you need. This easy-to-make, delicious treat can replace one of your meals as a healthy option in the summertime. Prepare it for breakfast or lunch and feel good about your healthy, yet tasty decision. Not only is this mixed berry bowl full of nutrients and amazing flavor, it takes less than ten minutes to make. When you know you will not have time to make yourself breakfast in the morning (probably from hitting "snooze" too many times), you can even prepare your ingredients the night before to make it an even speedier process, all while tasting just as incredible.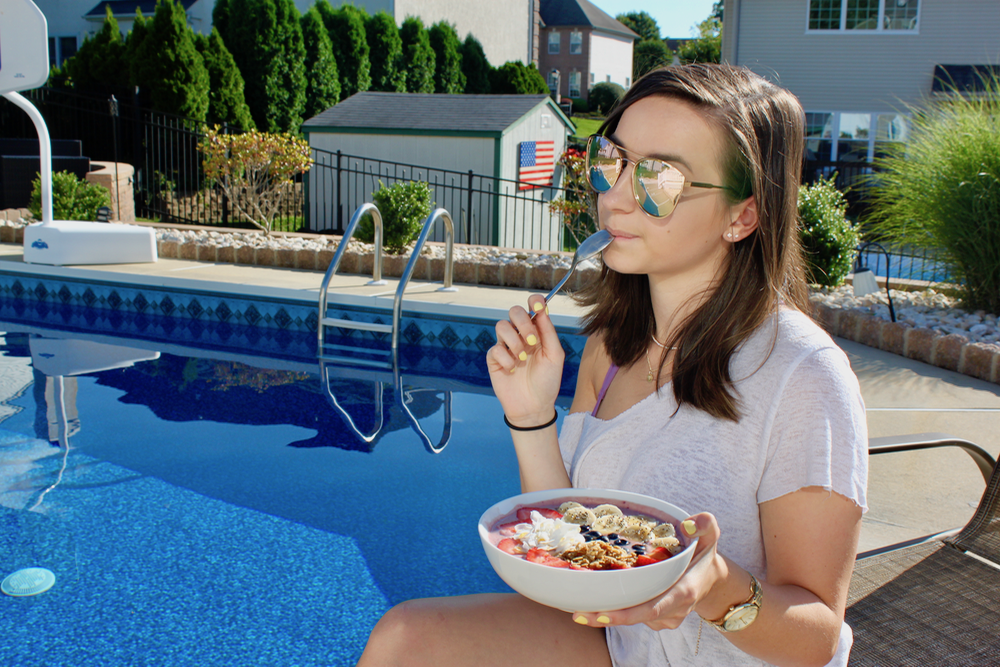 Ingredients
1 cup frozen mixed berries
½ cup orange juice or almond milk
¾ cup vanilla yogurt
½ banana
1 teaspoon honey
1 tablespoon peanut butter, almond butter, or sunflower butter (optional)
Toppings
¼ cup blueberries
¼ cup strawberries, blackberries, or raspberries (or a combination)
½ banana, sliced
2-3 scoops of granola
coconut shavings (optional)
sprinkle of chia seeds (optional)
a drizzle of honey
Here are the steps.
1—Combine. Combine mixed berries, orange juice or almond milk, vanilla yogurt, banana, and honey, into a blender. Then, and your choice of peanut butter, almond butter, or sunflower butter. Blend until it's a thick, creamy texture.
2—Pour. Pour mixture into a bowl.
3—Prepare. Prepare the strawberries, blackberries, raspberries, and banana by cutting them into pieces (or prepare the night before and refrigerate).
4—Customize. Customize the bowl by adding desired toppings.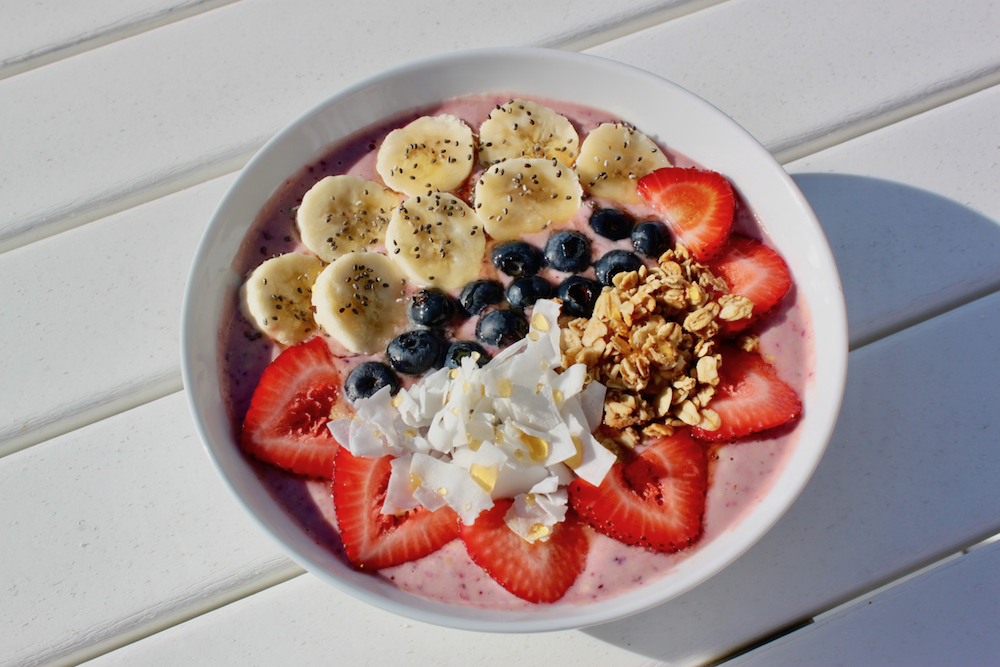 The great thing about a mixed berry bowl is that you can customize it to your liking. Go ahead and subtract or add whatever you like! It is your chance to create based on your flavor profile. Although there can be many different variations, one thing stays the same—you are guaranteed to be feeling refreshed and ready to take on the day full of energy after this delicious snack.
Let us see what kind of mixed berry bowl you invent! Show us a photo on social media, and make sure to tag @CFashionista.