TikTok is known for finding alternative items to rather expensive luxuries. From sweatshirts, to candles, to now fragrances, it's almost impossible to not find a dupe video on your #FYP. For those who don't want spend hundreds of dollars on one bottle of perfume, we're thankful to those who hit the stores to find more reasonable alternatives. Case and point, Target's new Fine'ry perfumes, which have been designed to act as dupe luxury fragrances without breaking the bank.
While prices of designer perfumes are a bit steep for this perfume-obsessed gal, I put the entire range to the test and found their fragrance match — and each bottle is just $33!
Not Another Cherry
Notes: Wild Cherry, Turkish Rose, Almond Amaretto
Dupe: Tom Ford Lost Cherry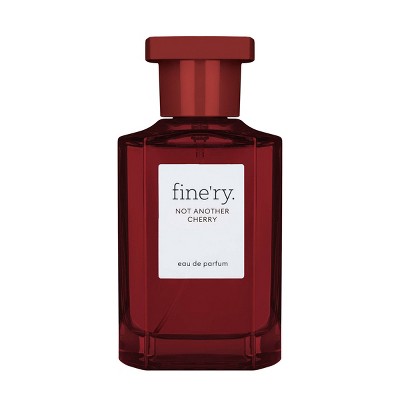 Starting off with my personal favorite, Not Another Cherry. The flowery notes of Turkish rose combined with rich Wild Cherry and bitter Almond Amaretto make for a luxurious and mysterious scent that will have heads turning when you walk by. This fragrance is a daily must for me and is Fine'ry's answer to one of Tom Ford's most popular scents, Lost Cherry, with a steep starting price of $250 for 1 oz. of product.
Sweet On The Outside
Notes: Madagascar Vanilla, Cacao Wood, Smoked Vetiver
Dupe: Eilish by Billie Eilish, Skylar Vanilla Sky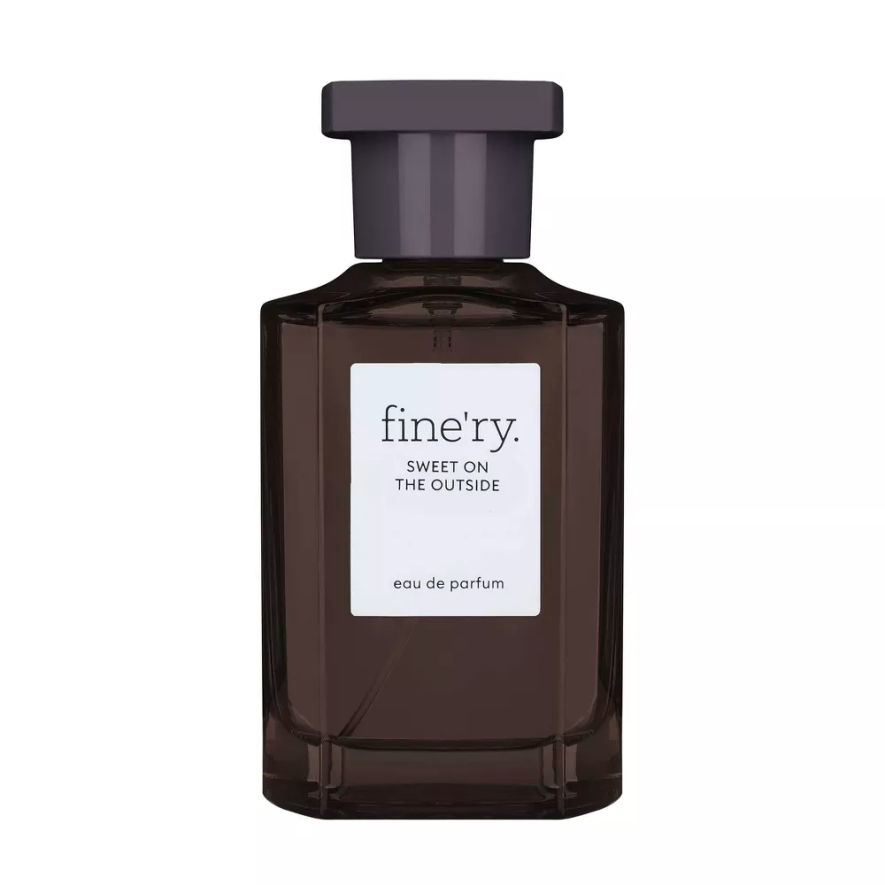 The next perfume is a warm, gourmand, and smoky scent that is the perfect answer to winter weather. The vanilla note stands out the strongest, so if you love sweet scents, this is the one for you. This fragrance is a definite dupe for Eilish, but in my opinion I think it smells a bit more luxurious and mature and the staying power is nearly double the time.
Flower Bed
Notes: Lush Peony, Green Apple, Wild Bamboo Leaf
Dupe: Chance Chanel, Daisy Marc Jacobs
Perfect for everyday wear, this perfume pulls notes of peony, green apple and bamboo leaf to create an easy going, light, and flowery scent. It reminds me the most of Chance by Chanel, but is also reminiscent of Daisy by Marc Jacobs. If you find yourself gravitating towards those flowery scents, this one's for you. It's girly, fresh, and pillowy!
Before the Rainbow
Notes: Salty Air, Bergamot, Tree Moss
Dupe: Jo Malone Wood and Sage, D&G Light Blue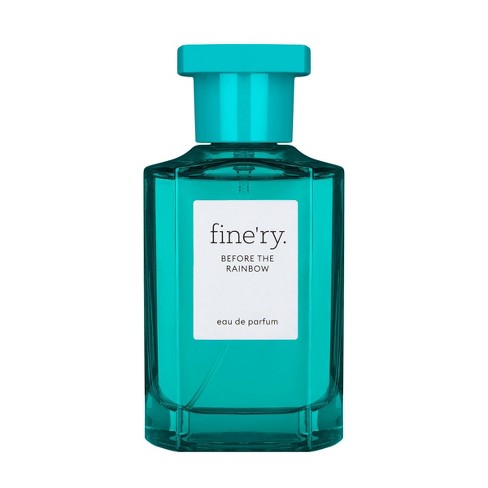 A fresh, earthy, and citrusy scent, Before the Rainbow is the perfect spring mist for daily wear. The scent is clean, simple and straight to the point and smells most similar to Jo Malone's Wood and Sage. It's windswept and wild and fits naturally into the skin, perfect for a cozy and clean vibe.
Sun-Phoria
Notes: Monti Blossom, Orange Flower, Amber Wood
Dupe: Tom Ford Soleil Blanc, Tom Ford Métallique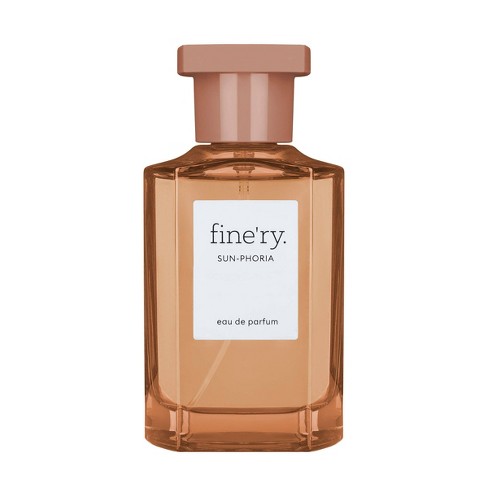 This scent is literally a day spent at the beach. Its warm, flowery, and fresh smell evokes the feeling of sunshine and definitely fits like a second skin. Finding Sun-Phoria's luxury dupe was a bit challenging because I was torn between two Tom Ford scents, Soleil Blanc and Métallique, each of which have starting costs of $150.
Jungle Santal
Notes: Papryus Wood, Indian Cardamom, Black Oolong Tea
Dupe: Le Labo Santal 33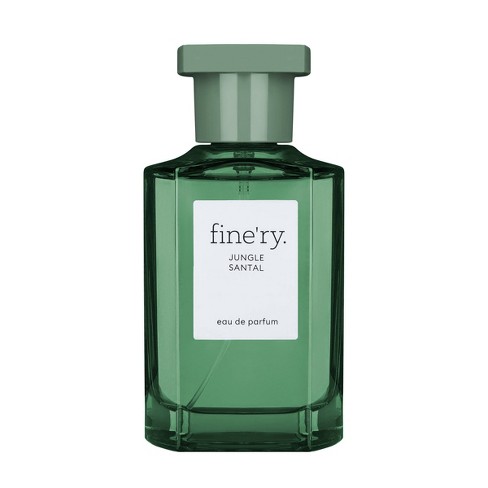 This one is a dead ringer for Santal 33 from Le Labo. It leans a bit more on the masculine side compared to the rest of the Fine'ry perfumes but falls in line perfectly with the trend of wearing unisex scents. It smells clean and expensive and is easily recognized by fellow fragrance lovers when worn.
I'm a Musk
Notes: Fluffy Musk, Cotton Blossom, Cream Sandalwood 
Dupe: Maison Francis Kurkdjian Baccarat Rouge 540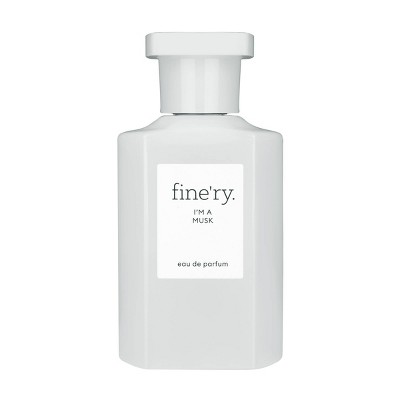 If you love musk, this is the one for you. A trip to the fragrance counter at my local department store confirmed the closeness of this perfume to the viral Maison Francis Kurkdjian Paris Baccarat Rouge 540. I'm a Musk has a bit more clean notes (props to the cotton and sandalwood) but nonetheless it's an incredible dupe. It smells like it's dripping in gourmand and definitely has those old money vibes.
Magnetic Candy
Notes: Sugared Violet, Pink Pomelo, Cotton Candy
Dupe: Killian Love Don't Be Shy, Prada Candy
While many people say this scent is similar to Prada Candy, I think it leans more toward Killian's Love Don't Be Shy. This is definitely the sweetest perfume of the bunch. However, if you are into very sweet, floral, and vanilla scents this is definitely right up your alley. This fragrance is super warm and marshmallowy and is definitely reminiscent of the "vanilla girl" aesthetic trending on TikTok. 
Midnight Cafe
Notes:Crème de Café, Jasmine Absolute, Patchouli
Dupe: YSL Black Opium
A velvety, sexy fragrance that uses sweet jasmine to balance out sweet vanilla, bitter coffee and herbal notes. This one is a dead ringer for YSL's Black Opium but a bit sweeter. Midnight Cafe has a luxurious smell without the hefty price tag. It's an amazing transitional scent that brings sweetness to a more refined and interesting level. To me, it's a "date night" perfume that will give you that extra oomph!
The Fine'ry perfume line is a great option when you are starting the search for a new signature scent or just testing out what's out there without breaking the bank. You can find reviews and opinions about the line all over TikTok, but I suggest you head into your nearest Target and check it out for yourself! Be warned, the scents have been selling out frequently so you may have to do a little digging!