Every spring I hear people say, "I can't wait to just live in a bikini this summer!" But who can really live in a bikini when we have errands to run and groceries to shop for and coffee dates to attend? This summer season, take a plunge and try incorporating a swimsuit into your regular wardrobe. The oh-so-hot one-piece's that work swimmingly on the beach work just as nicely as bodysuits and bikini tops double as unique bralettes. Dive into something new, (have I made enough puns yet?) and gather inspiration from the outfits I put together.
Look 1
This look features my favorite swimsuit at the moment; a low back scoop-neck white number that I often throw shorts over and try to pass off as a bodysuit.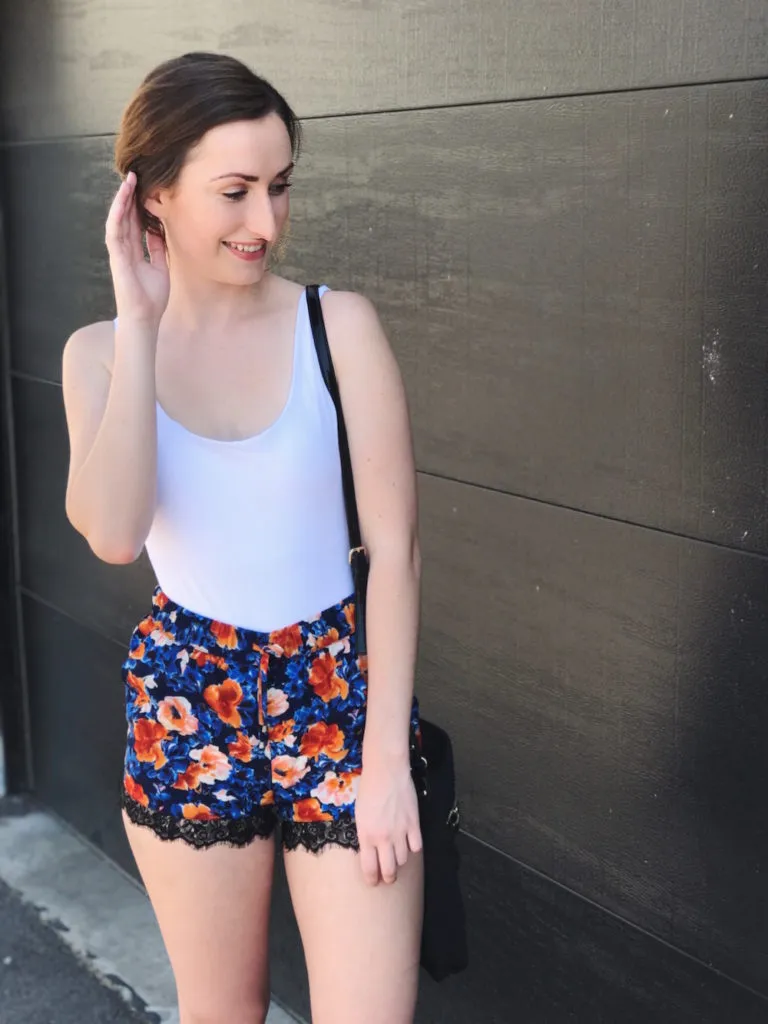 A solid-colored one-piece is the easiest thing to transition into regular clothing. Fabric floral shorts and messy hair complete the look giving it an effortless feel. With a piece as simple as this one, try even a skirt and heels to dress it up for a night out. The possibilities are endless with a white one-piece.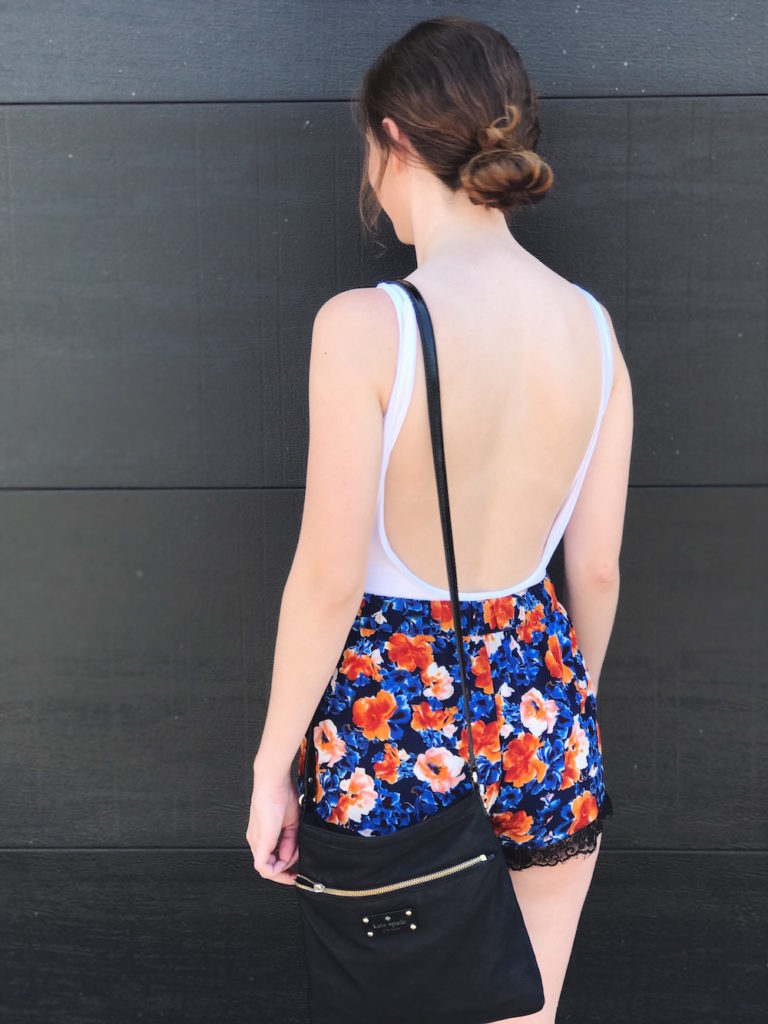 Look 2
Wearing a bikini top underneath a tank is probably something we have all done a million times. Whether we were going to the beach or a pool party, it is no secret that bikini tops have acted as bras before when we were too lazy to change into our suit later. This time around, I challenge you to wear the top as a bralette.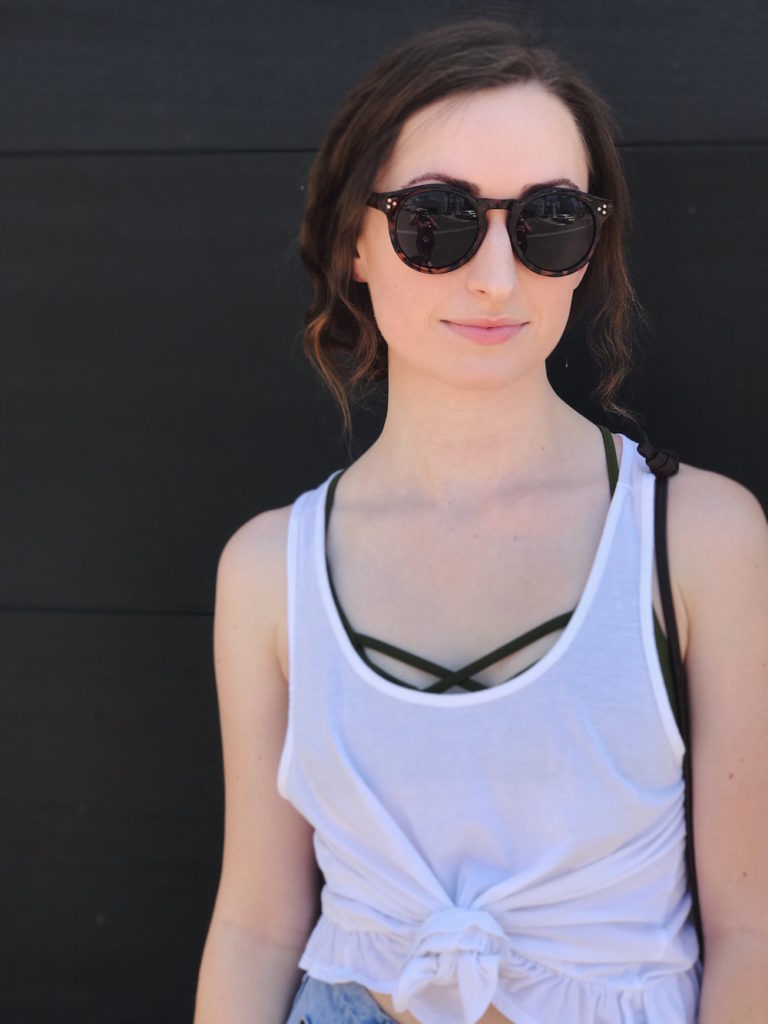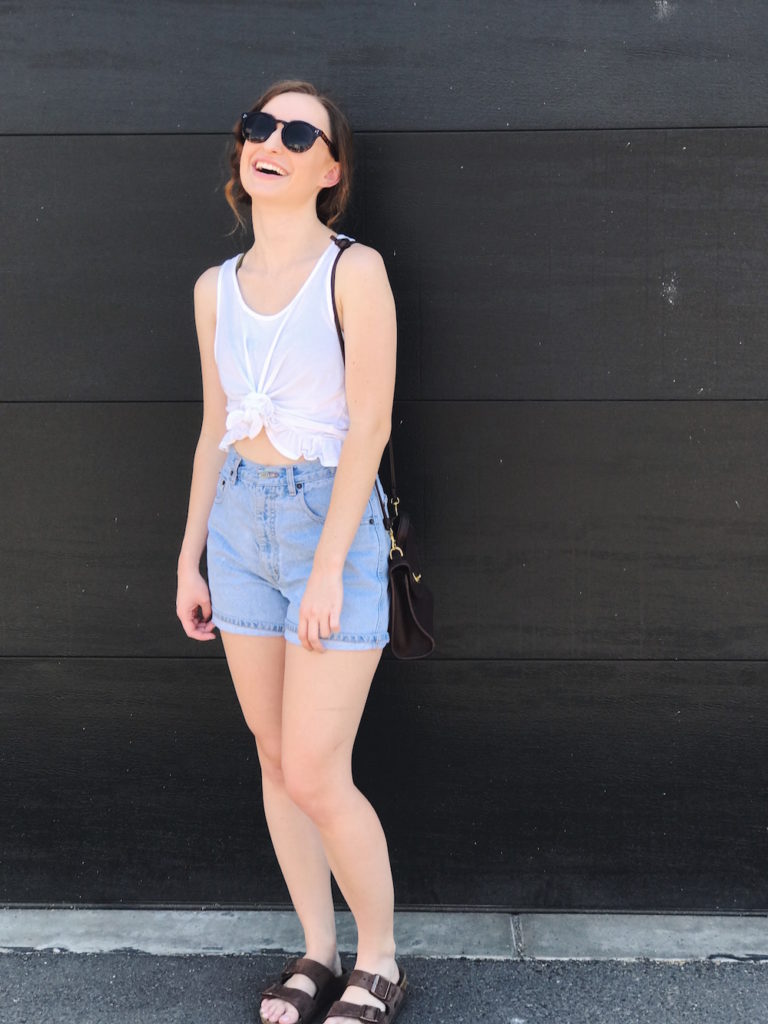 This outfit features a criss-cross forest green bikini top layered underneath a knotted white tank. Paired with '90s vintage denim shorts and classic beach sandals, you can be ready for lunch or ready for the beach at the same time.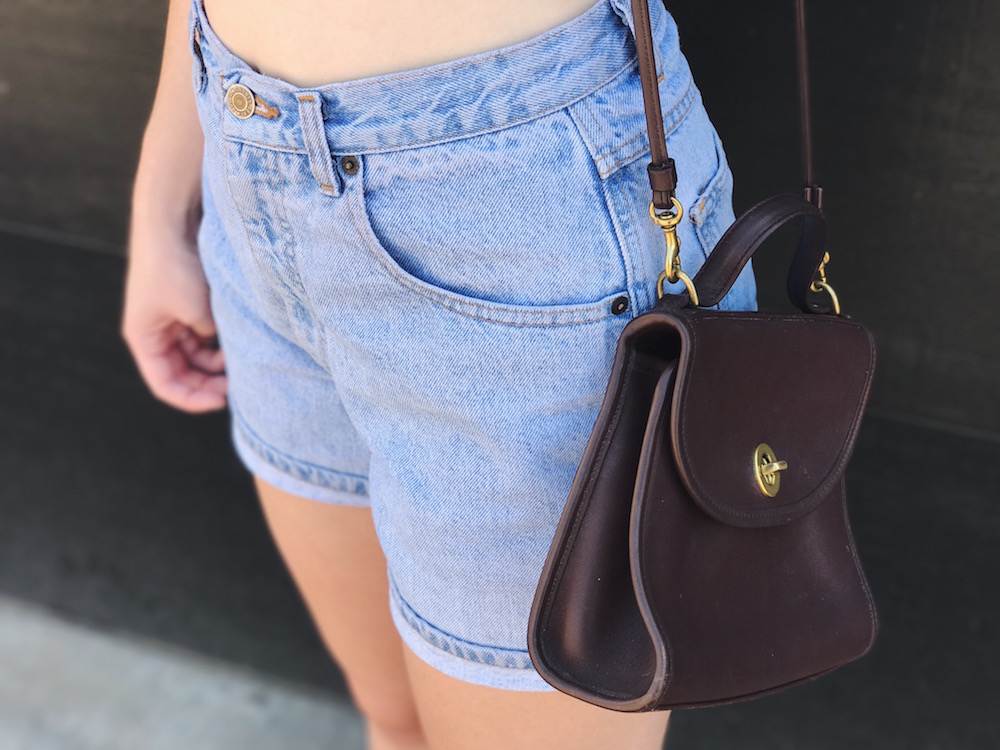 Look 3
This swimsuit is a statement piece for sure. The bold watercolor pattern and the intricate straps at the lower back make wearing it as regular clothes a tougher sell than the others. But denim shorts fix every problem, (or at least I think so), so throwing on a dark-wash pair and some matching Converse bring it out of beachwear and into daywear.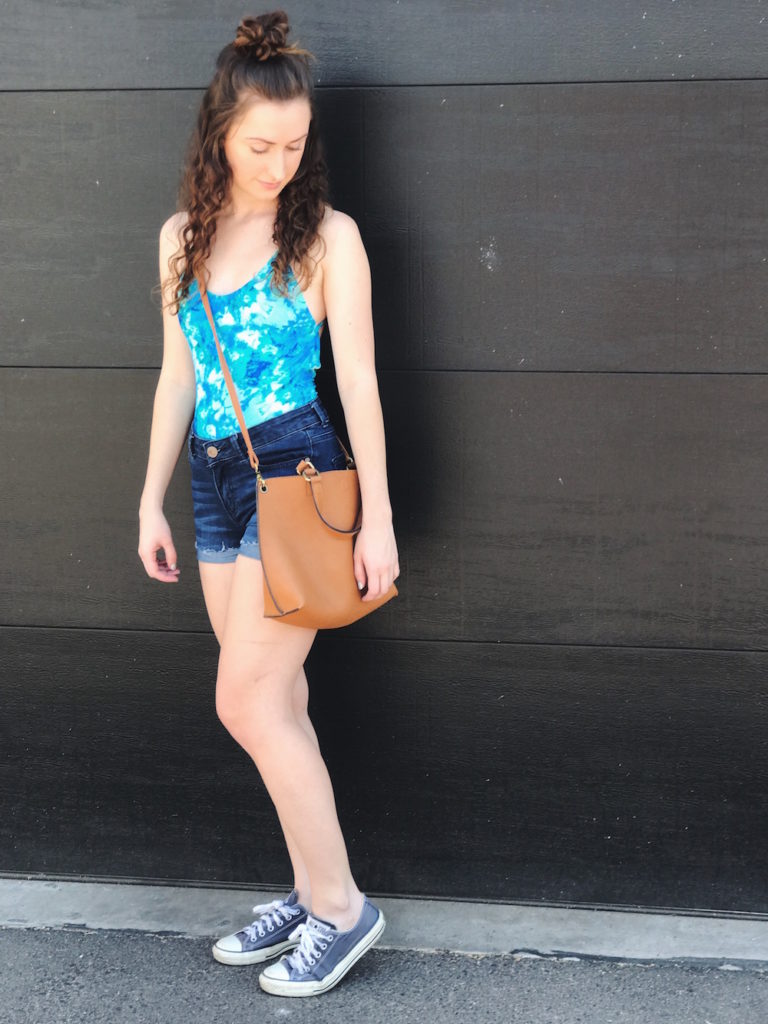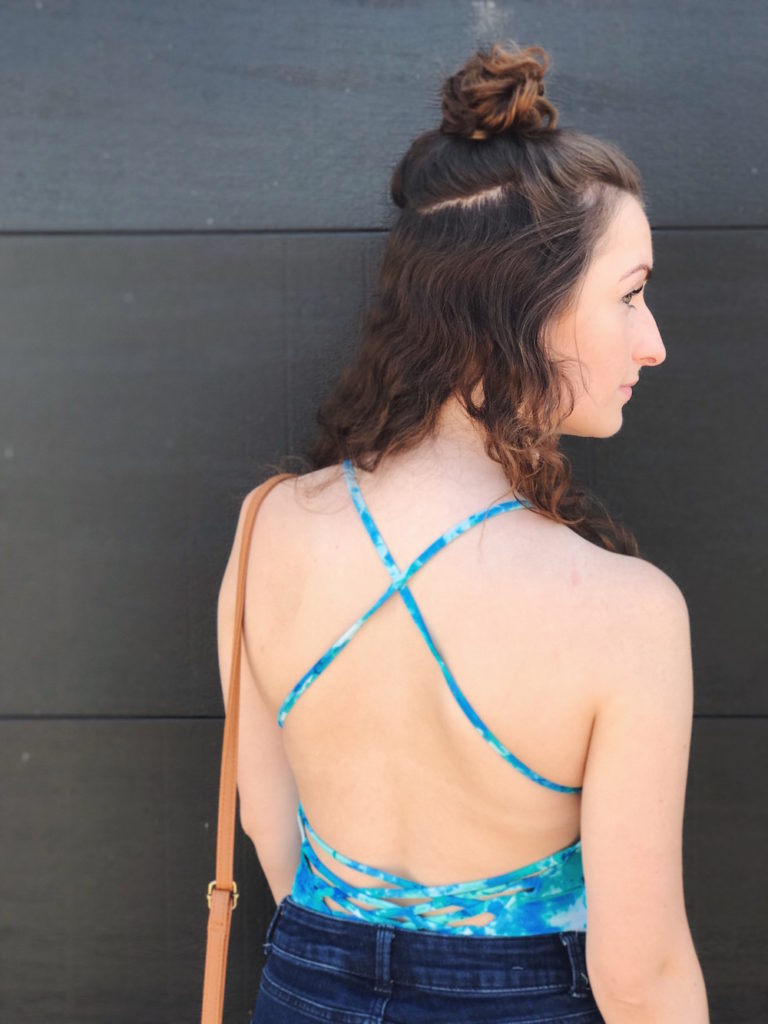 While this idea may seem a little out there, the bottom line is that clothes are clothes! No need to hide away your favorite suit when you can throw on a pair of shorts and rock it to brunch.
Show us how you style your swimsuits into everyday outfits by tagging us @CFashionista on Instagram and Twitter!